THE BEST SOCIAL MEDIA COURSES IN 2019
Find the Best Social Media Marketing Courses in 2018. This 2018 list of Top Best Social Media Marketing Courses has been curated by eDigital and sourced from the world's top best academies, universities, colleges and schools.
THE BEST SOCIAL MEDIA COURSES IN 2019 – LIST
SOCIAL MEDIA MARKETING STRATEGY COURSE
Location: Online Webinar Duration: 1.5 hours Price: $395
Trainer: MAU. Digital Marketing Specialist / Social Media Trainer / Writer / Blogger / Photographer at eDigital. Curator of World's Most Popular Conceptual Photography Instagram: @eDigitalphotos
ABOUT THIS COURSE:
With practical and effective examples, case studies and frameworks, you will learn how to build a successful Social Media Marketing Strategy that generate leads and tangible increases in sales results in the shortest time period. You will be shown top Social Media Marketing best practices, secrets, tricks, tips and tools most marketers do not know about it.
YOU WIL LEARN:
✔︎ How to design your Social Media Marketing Strategy.
✔︎ How to find and target your most profitable customer via Social Media.
✔︎ How to design a consistent and impactful visual brand your most profitable customer would love to follow, like and comment.
✔︎ How to keep an engaged audience that bring more users to follow you.
✔︎ How to create a strong aesthetic, how to compose images and all the Social Media etiquette tips you didn't know you needed to know.
✔︎ You will also get the chance to put their theories into practice by initiating your own Social Media Marketing Strategy.
✔︎ Free bonus: Have exclusive access to our  Social Media Marketing Plan Template.
HOW TO BOOK THIS COURSE WEBINAR
Once payment is completed, we will confirm the best date and time for you to join our next course webinar.

Become a Certified Social Media Specialist by developing skills that attract traffic to websites, promote and protect online reputation, and build brand awareness.
Simplilearn's Advanced Social Media Marketing Certification Training Course is aimed at educating and training students in the fast paced growing profession of Social Media Marketing. Students will be learn the most up-to-date and most advanced social media marketing techniques; developing skills in attracting social media traffic to the websites and promoting and protecting brand and online reputation. This course is aimed at learning the impact of e-commerce and how Social media has changed businesses in the field of marketing and communication. This course addresses the concept of online sales channels and how it relates to your existing Social Media goal and micro-goals.
This course will train participants in:
Marketing a business through Social Media, drawing more traffic and generating visibility and awareness for a brand or product.
Advanced social media communication principles and platforms.
Understanding how the emotions of sharing impact social exposure and why social media strategies must originate from a business goal.
Identifying potential Social Media Marketing metrics for a campaign by describing the three key areas of business that social media can impact.
Understanding the subtle and intricate details of effective Social Media Marketing.
Effectively implementing Social Media strategies and tactics and creating marketing campaigns.
Identifying the four ways to motivate consumers by listing the three key benefits of storytelling when it comes to consumer engagement.
Attracting a larger audience and communicating with influencers.
Deploying the latest strategies to plan, execute, and assess a comprehensive and effective social media campaign for corporations, government agencies, or non-profit organizations.
Identifying the top social media channels you need to monitor for conversation about your brand and creating a list of KPIs for measurement based on your existing Social Media goals.
Study Options:
Self paced learning: 180 days of access to high-quality, self-paced learning content designed by industry experts. USD$299
Promo code: online25 – get 25% off

What you get with your Hootsuite Social Marketing Certification:
Industry-recognized certification that demonstrates your expertise with the essential elements of social marketing to clients and employers.
A permanent online certificate to showcase your digital expertise and share your credentials across your online profiles.
Listing in the Hootsuite Certified Professionals Directory, which helps brands and employers find talented social media professionals like you.
How to get the certification:
Get your Hootsuite Social Marketing Certification by passing a 60-question online exam, testing your knowledge of the core principles of social media marketing. The exam is based on Hootsuite's free online Social Marketing Training course—a comprehensive series of easy-to-follow video tutorials covering everything from creating a social media strategy and optimizing your social profiles to creating and sharing effective social content and effective social media ads. If you're new to social marketing, the training course is a great way to quickly level-up before taking the certification exam. Already a social marketing pro? You can take the exam right away to prove your expertise.
How is this different than the Hootsuite Platform certification? The Social Marketing Certification tests and proves your knowledge of the core principles of social media marketing. The Hootsuite Platform Certification demonstrates your knowledge of the Hootsuite dashboard. While different, the two certifications are complementary. Having skills (and credentials) in both strategy and the Hootsuite platform can accelerate your career.
IMAGE COPYRIGHTS 101 By Gettyimages and iStock – Live Webinar
Have you ever found an image online and wanted to know whether it can be used commercially? Is this allowed? Where should you go to check? We're here to shed some light on these questions and many more. In this webinar, Getty Images Corporate Counsel, Natasha Gallace, will discuss copyright essentials in visual content using real life examples to ensure you stay on the right side of copyright law. Key takeaways:
Introduction to copyright, personality and trademark rights and what needs to be considered
Examples and case studies on legal image usage
Play it safe with the Getty Images service for rights clearance
OTHER SOCIAL MEDIA COURSES
The following professionals are best suited to become Social Media Specialists with the above courses:
Entrepreneur and business owner
Social Media Marketing Manager
Social Media Consultant
Public Relations/Brand Manager
Blogger/Social Media Copywriter
Media Relations Representative
Online Community Engagement Manager
Social Media Strategist/Specialist
Public Affairs Officers
Marketing Managers
Account Executives at Ad agencies
Whether you are in Sydney, Melbourne, Brisbane, Perth or any city in Australia or overseas, there are top best social media courses, trainers, instructors and teachers close to you!



THE BEST SOCIAL MEDIA COURSES IN 2019 – LIST
was brought to you by…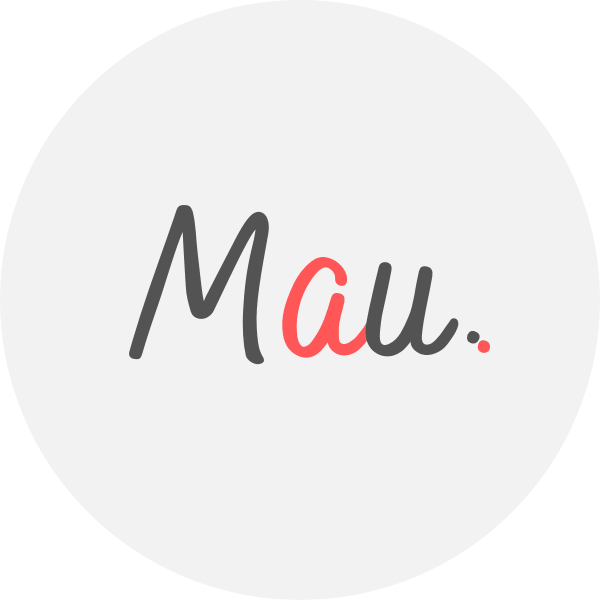 Award Winner Digital Marketer, top Linkedin Influencer, Certified Facebook / Adwords Professional, Certified SEO Consultant, StartUp Investor, Writer, Speaker. 15+ years optimising some of Australia's top brands. MAU.trains marketers via Strategy Workshops & Training Sessions inc his popular Digital Marketing Plan & Social Media Plan templates. MAU. enjoys football, latin music & hiking while teaching Digital Marketing or completing creative photography briefs and conceptual photography assignments. Subscribe to MAU.'s e-newsletter connect on LinkedIn Instagram Facebook
eDigital – Australia's "Digital Marketing" Destination
Share your opinion below 😀 ⇓