BEST SNAPCHAT MARKETING COURSES 2019
Find the Best SnapChat Marketing Courses in 2019. This 2019 list of Top Best SnapChat Marketing Courses has been curated by eDigital and sourced from the world's top best academies, universities, colleges and schools.
BEST SNAPCHAT MARKETING COURSES 2019 LIST
Provider: BlackBrick Training via Udemy Website.
Cost: $200 – Limited offer 95% off. Only USD$10 for eDigital readers.
Course Description
In This Course You Will Learn How To Grow Your Snapchat Account, Understand ALL Of The Features & Gain Followers.
Build a strong Snapchat account and use it to grow your business / brand and become more confident with new technology.
You Will Learn All Of The Following:
Understand Snapchat, what it is, why people use it for and install The App & Sign Up
Learn What Snapchat Is
Learn Why You Should Use Snapchat For Marketing
Basic and Advanced Snapchat Features
Snapchat Marketing: Get Your Initial Following and Building Fan Base
Measure Your Snapchat Success
Learn From Other Snapchat Brands / Influencers
Integrate Snapchat With Your Website & Social Media
How To Save Your Snapchat Stories FOREVER
A Powerful Skill To Have for any marketer
Learning the skills to grow a Snapchat account and use it to grow your brand / business is a FANTASTIC skill to have in this modern age, so start learning now. You will be able to grow a fanbase / following of people who are the next generation, ask them questions, offer promotions, discounts and grow your business / brand by making the next generation follow your snaps.
Course Content and Overview
This course is suitable for beginners or professionals, there are over 35 lectures and hours of content, you'll learn all of the Snapchat features and you will learn how to grow your snapchat account and use your snapchat account to grow your brand / business. Starting with the basics of Snapchat we will then move up into the more advanced features, we will also go over snapchat marketing & using snapchat you help grow your brand by reaching a new audience. Completing this course will grant you a FREE certificate of completion. You will have fun, you will learn A LOT and you will grow your Snapchat account like a PRO.
Bonus:  There Is A FREE 30 Day Money Back Guarantee If The Course Is Not Suitable For You.
Who should take this course
Business Owners who Wants to grow their business, especially targeting young population.
Social Media Influencers who want more followers on Snapchat.
Marketing Managers, Community Managers, Social Media Managers, Digital Marketing Managers.
Provider: Christian Moritz via Udemy Website.
Cost: $25 – Limited offer 60% off. Only USD$10 for eDigital readers.
Course Description
How To Become A Snapchat Marketing Expert, Build A Following, And Get As Much Targeted Traffic As You Want.
With The Snapchat Video Training Course You Get 10 Step-by-Step Videos That Will Take You From Getting Started To Getting MASSIVE Traffic With Snapchat!
Learn how to get started with Snapchat even if you've never used Snapchat in your life. Snapchat is the new revolution in the social media history. Get on the train and have massiv results.
Not only will you avoid many of the most common mistakes that people
make with Social Media Marketin, you'll see results FASTER and get better results with this
exclusive video training on Snapchat Marketing.
This Course is a Step by Step Guide for Beginners and Semi´s.
Are You Ready To Get TONS Of Followers, Traffic, And Sales With Snapchat?
With these Course you will get also: 
Snapchat Marketing Resource Sheet
Snapchat MindMap Cheat Sheet
Who should take this course
Coaches, Trainer, Networker, Small BIZ, MLM, Sales Agent
BIZ Owner who wants to reach more target customers
Provider: Ayman Itani via Udemy Website.
Cost: $20 – Limited offer 50% off. Only USD$10 for eDigital readers.
Course Description
The ultimate course to help you use Snapchat as a business and an individual with full knowledge and confidence.
Change the way you communicate with friends and fans, be part of the world craze that is taking Social Media by storm, and join me in this exclusive session to learn how to:
Set up your account
Use editing tools and filters
Use Snapchat for business
Create "Snapchat Stories"
Deal with friend emojis and understand their meaning
Message friends with fun photos and videos that disappear soon after
Use the unique "Discover" feature
Follow influential Snapchat users
Take this course and enter Snapchat's world!
UPDATE – OCTOBER 2017
Snapchat's has launched the new Context Cards. And they could have a significant impact for both brands marketers and users. Snapchat Context Cards are a new addition and will provide information about locations and events with a simple swipe. "Context Cards also provide a way to take simple actions like calling for a ride with Uber or Lyft or reserving a table through OpenTable, Resy or Bookatable."
From now on, Snaps will no longer be merely a passive experience – you'll be able to find something you like, check out the details and book a cab to take you to it, right from within the app. Couple that with the recently released Snap Maps and you could have the makings of a key feature, one which could further engrain Snapchat as the place to be for younger users.
Context Cards will be only included on Snaps which have been tagged with the company's venue-specific Geofilter, or on any Snap that's been submitted to the public 'Our Story' feed. This limits the possibility of the Snap experience being overrun by marketing-like material, and stops your personal Snaps from being tagged based on your location.
For marketers, this may provide motivation to get more active on Snapchat. For example, if you are a marketer wanted to ensure your business was more present on the Snap Map, you could consider purchasing a custom Geofilter for your company and advertising it in-store, prompting visitors to use it. That would then help ensure your business is more visible, which could encourage other Snap users to come along, once they see the relevant snaps.
Snapchat says that they may eventually enable businesses to add custom images and info to their Context Cards, but right now, Snapchat is waiting to see how users embrace Context Cards before monetising them.
In terms of the star ratings and data displayed on the Context Card listings, Snapchat's partnered with various players including TripAdvisor, Foursquare, Michelin, and goop to provide the info. It is important to maintain awareness of your presence on these platforms.
The other potential impact Context Cards could have is on influencer marketing – despite recent reports showing that more influencers are moving away from Snapchat, and towards Instagram, Snapchat influencers still have significant sway, and audience reach. The introduction of Context Cards could facilitate a new partnership option for businesses, where they could pay for relevant influencers to visit their stores or events and add the relevant tags to have the Context Cards show up in their Snaps.
Imagine if one of your favorite celebrities was at a location nearby and Snapped about it – you could immediately find out the details and get there ASAP to meet them in person.
BEST SNAPCHAT MARKETING COURSES
was brought to you by…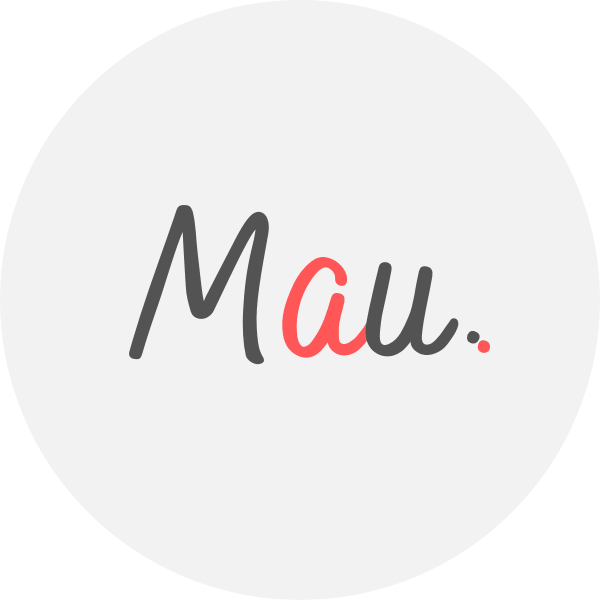 Award Winner Digital Marketer, top Linkedin Influencer, Certified Facebook / Adwords Professional, Certified SEO Consultant, StartUp Investor, Writer, Speaker. 15+ years optimising some of Australia's top brands. MAU.trains marketers via Strategy Workshops & Training Sessions inc his popular Digital Marketing Plan & Social Media Plan templates. MAU. enjoys football, latin music & hiking while teaching Digital Marketing or completing creative photography briefs and conceptual photography assignments. Subscribe to MAU.'s e-newsletter connect on LinkedIn Instagram Facebook
eDigital – Australia's "Digital Marketing" Destination
Share your opinion below 😀 ⇓