BEST INSTAGRAM MARKETING COURSES
Find below some of the World's Best Instagram Marketing Courses. Curated by MAU. Senior Instagram Marketing Specialist and trainer at eDigital.
BEST INSTAGRAM MARKETING COURSES
Instagram has become one of the most popular social media channels for companies of all sizes. If you're ready to harness the power of Instagram, these courses will detail every marketing technique that works. Rather than wasting time experimenting with different types of posts and strategies, all these courses are professionally designed  so you can learn exactly how to grow your Instagram account and market any type of offer, service or product effectively. Through straightforward, easy-to-understand instructions on these Instagram Marketing Courses packed with Instagram Marketing Strategies you can apply right away.
INSTAGRAM MARKETING COURSES DESIGNED TO GROW YOUR FOLLOWING AND YOUR SALES
The below list of Instagram Marketing courses will cover everything you need to know to successfully market any person, product, service, or brand on Instagram. You'll understand the types of images that perform best on Instagram, as well as the tactics that are most effective at not only attracting and retaining more followers, but also increasing engagement and interaction. If you've been struggling with making your posts go viral on Instagram, these courses have you covered. You'll be able to use hashtags and other easy techniques to get your posts in front of the largest audience possible in order to increase sales.
INSTAGRAM MARKETING STRATEGY WORKSHOP 
⚡RECOMMENDED ⚡
Location: Online Private Session via Skype
Trainer: MAU. Digital Marketing Specialist / Social Media Trainer / Writer / Blogger / Photographer at eDigital. Curator of World's Most popular Conceptual Photography Instagram: @eDigitalphotos
Duration: 1.5 hour Price: $395
ABOUT THIS INSTAGRAM MARKETING COURSE:
PRIVATE SESSION. This is a private online session that can be tailored to your specific goals. You are encourage to bring your top five agenda items. These can be top questions or key challenges you are facing with your Instagram Marketing Strategy.
CONVENIENT. You sit wherever you want as the session is online via Skype. We send you some dates and time options you can choose from.
SHAREABLE! Bring your team members. You can invite as many people you want.
BEST STRATEGY FRAMEWORKS. M

A

U. Senior Digital Marketing Specialist at

e

Digital will share successful Instagram Marketing Strategy Frameworks that you can use for your business and brand.
PRACTICAL TIPS. M

A

U. will un-cover some secret Instagram tricks, tips and tools most people do not know to generate a big following in the shortest period of time.
OUR EXPERIENCE. If time allows, M

A

U. will also be talking on how eDigital gained more than 6000 followers with only 120 photos posted via @eDigitalPhotos Instagram account.
YOU WIL LEARN:
✔︎ How to design your Instagram Marketing Strategy.
✔︎ How to find and target your most profitable customer on Instagram.
✔︎ How to design a consistent and impactful visual feel your most profitable customer would love to follow, like and comment.
✔︎ How to keep an engaged audience that bring more users to follow you.
✔︎ How to create a strong aesthetic, how to compose images and all the Instagram etiquette tips you didn't know you needed to know.
✔︎ You will also get the chance to put their theories into practice by shooting  your own Insta-vignette.
✔︎ FREE BONUS: Exclusive access to a collaborative Social Media Marketing Plan Template ready for you to manage all your Instagram Marketing Strategy!
HOW TO BOOK THIS COURSE WEBINAR
Once payment is completed, we will confirm the best date and time for you to join our next course webinar.
Price: USD$195
Instant Access to the Entire Instagram Marketing Success e-Course
A 41 Page Guide that covers (Set Up, Visual Branding, Content Strategy & Promotions)
4 Video Lessons
Complementary Interactive Social Media Plan.
Priority Entry to our eDigital Private Facebook Group
50% offer from one of your Instagram "likes" partners.
On this course, you will learn:
How to properly set up your Instagram Account
How to select your key hashtags to quickly increase followers and comments.
How to strategically create visual content that attracts your most valuable customer segment.
How to visually curate your products and services so your followers like and comment.
How to effortlessly position yourself as an influencer in your niche
Top 5 Instagram case studies from top Instagram creators who started with zero followers.
To enrol on this course, please pay via paypal
Later Lectures is a whole month of free Instagram training from 15 leading experts and brands. 🎉 Learn the skills you need to succeed on Instagram, like photo editing, designing stories, analyzing your analytics, tracking sales, and so much more!
FREE INSTAGRAM COURSE – HOW TO CREATE YOUR INSTAGRAM AESTHETIC BY LATER
In under 30 minutes, learn how to design your own Instagram aesthetic and plan the perfect feed, so you can grow your Instagram faster with Later's free Instagram training course, How to Create Your Instagram Aesthetic. The course is hosted by Later's very own Taylor Loren and Lizzie MacNeill, but you'll also hear from 4 guest speakers who are pros at all things Instagram.
LESSONS INCLUDE:
Why Your Instagram Aesthetic is Important
3 Key Elements of a Good Instagram Feed
How to Edit Photos for Your Instagram Feed
Photography Tips for Flat Lays and Food Styling
How to Properly Repost User-Generated Content
How to Curate UGC for Your Instagram Feed
How to Bring Your Instagram Aesthetic to Life
Tips for Planning 1 Week of Instagram Posts in 20 Minutes
FIVE MINUTE SPRINTS TO INSTAGRAM GROWTH COURSE
Trainer: Craftsposure
Cost: FREE
Length: 25 minutes
Delivery: e-mail course
Short on time? Check out Craftsposure's free Instagram training course, Five Minute Instagram Growth. For five days, you'll receive a free five minute lesson straight to your inbox with tips to help you improve your Instagram marketing skillset. The course focuses on how to use the right hashtags, find your target audience, take better photos, promote your products and services, and beat the Instagram algorithm. If you're looking for general Instagram marketing tips, this is a good course to get started with!
OTHER INSTAGRAM COURSES
OTHER INSTAGRAM EDUCATIONAL RESOURCES
Learn how to grow your business with Instagram Stories! Learn to get more followers, drive more traffic to your website, and sell more of your products and services with Later's Instagram Stories for Business Course!
NEXT
Contact us today for Social Media training or social media Strategy workshops. We offer sessions in any main city in Australia inc: Sydney, Melbourne, Brisbane, Adelaide, Perth, Gold Coast, Byron Bay, Hobart, Cairns, NewCastle, Wollongong and others.
Check out our top social media tools list.
Find out about our next social media classes.
Would you ever imagine a sock retailer could reach 1 million followers on Instagram and keep expanding their business. This and some other examples of successful Instagram strategies is what you will learn by taking one of the above courses listed.
WHAT'S WORKING ON INSTAGRAM -WEBINAR SEP 2016 by TAILWIND
BEST INSTAGRAM MARKETING COURSES 
was brought to you by…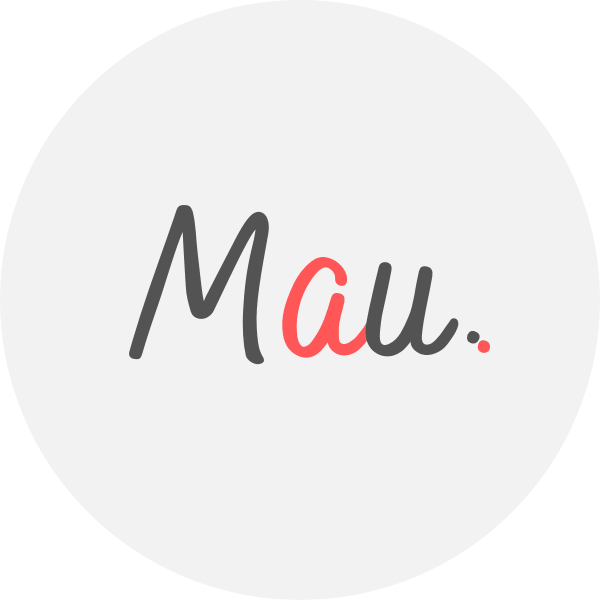 Award Winner Digital Marketer, top Linkedin Influencer, Certified Facebook / Adwords Professional, Certified SEO Consultant, StartUp Investor, Writer, Speaker. 15+ years optimising some of Australia's top brands. MAU.trains marketers via Strategy Workshops & Training Sessions inc his popular Digital Marketing Plan & Social Media Plan templates. MAU. enjoys football, latin music & hiking while teaching Digital Marketing or completing creative photography briefs and conceptual photography assignments. Subscribe to MAU.'s e-newsletter connect on LinkedIn Instagram Facebook
eDigital – Australia's "Digital Marketing" Destination
Share your opinion below 😀 ⇓