BEST GROWTH HACKING MARKETING COURSES IN 2019
Find the Best Growth Hacking Courses in 2019. This 2019 list of Top Best Growth Hacking Courses has been curated by eDigital sourced from the world's top best academies, universities, colleges and schools.
Online Course – 119 Lectures – 7 hours of video – More than nine thousand students have completed this course.
About This Course:
Learn how to use web analytics, traffic metrics, conversion funnels, Life Time Value (LTV), Return on Investment (ROI), CAC (Customer Acquisition Costs) calculations, social media, viral marketing, public relations, SEO, inbound marketing, email marketing, and paid acquisition to grow fast. Learning to think and market like a "Growth Hacker" not only will help your company compete with market leading companies but also advance your career as a modern Digital Marketer. The demand for Growth Hacking skills continues to increase as companies need to attract and retain customers through online channels.This course was developed in partnership with leading instructional designers. You'll apply the concepts as you learn, read about growth hacks, and learn from interactive modules developed by our animation team. This course begins by helping you use key  Digital Marketing tools like persona development, target market interviewing, and "buying center" analysis to establish your approach to growth. Then, you'll develop analytical skills that will enable you to understand what's working, where it's working, and what needs to be changed. You'll start with a section on web traffic analysis before moving onto lean analytics. Then you'll develop the ability to design and track digital conversion funnels which, when combined key metrics, will enable you to find opportunities to bring new profitable customers. You will learn how to develop a user-centric approach to marketing. You'll start with the new social media marketing landscape and then move on to viral marketing and public relations. Then, you'll get a crash course in SEO for online destinations as well as for content marketing so that you can ensure that your content is discoverable on the web. The email marketing section will introduce you to automated email marketing strategies and also develop your ability to use email marketing platforms to manage a group of email list subscribers. The course wraps up with a section on paid acquisition and online advertising so that when you have an advertising budget, you'll know how to use it. The course is project-based, so you'll be able to use sections as you need them to achieve outcomes related to your growth objectives. You also have access to a brand new interview with Peter van Sabben that was recorded in Amsterdam in the Winter of 2015. Peter is one of Europe's leading growth hackers and the co-founder of Growth Tribe, the first ever growth hacking program sponsored by a university (the University of Amsterdam) and backed by Facebook. The course latest version (v4) includes content related to the application of bots to social media, Google 360.  
WHAT YOU GET FROM THIS GROWTH HACKING COURSE
How the culture of growth hacking has disrupted the world of marketing and created a technological marketing revolution.
How entrepreneurs and organisations will realise maximum benefit from investments in growth hacking initiatives.
How to use customer action funnels, lean analytics practices, and the development of target personas inform smarter decisions.
How to tell better stories, write compelling marketing content, and leverage the social web to realise both revenue growth and cost savings.
What makes a campaign "viral" and how organisations can support viral sparks and transform them into truly viral successes.
How to use automated and ad hoc email marketing tactics for customer creation and retention. How to apply LTV, CAC, and churn rate in the context of organic and paid customer acquisition.
ABOUT THE INSTRUCTORS
Davis Jones
Co-founder of Eazl, Winner of Udemy's Innovation Award
Davis Jones is the co-founder of Eazl, the venture-backed professional development community in San Francisco, California. Prior to launching the Eazl community, Mr. Jones placed talent at startups in Silicon Valley and the North Bay as a headhunter. His clients included small and medium-sized organisations like hedge funds, non-profits, and biotechnology companies. Before joining Robert Half, Mr. Jones was a team lead and content marketer for the CCA Group, a financial technology consultancy specialising in institutional crowd fund investing.
In 2014, Mr. Jones was named one of the North Bay Business Journal's People of the Year for his international economic empowerment work and today, Eazl is a community of more than 80,000 ambitious professionals around the world. Eazl's production team is honored to have won multiple production and innovation awards for excellence in producing video-based learning experiences, including Udemy's Innovation Award two years in a row and Skillshare's Top 5% honor.
Mr. Jones earned an MBA with a focus in global finance from EDHEC Business School in France, ranked one of the top 50 MBA programs in the world by The Economist, and a bachelor's degree in international economics with a focus on international development (with highest honors) from Sonoma State University in California.
Ludell Jones
CMO of Eazl, Winner of Udemy Innovation Award
Ludell Jones is the CMO of Eazl, the venture-backed professional development community headquartered in San Francisco and Chicago.
She is an expert in marketing strategy and community management for small business, community groups, and special events. A nerd for statistical analytics, she is passionate about numbers-based decision making and problem solving. She loves to see her positive impact on the bottom line.
Prior to joining leadership Eazl, Mrs. Jones built relationships with business and community leaders in the North Bay and Chicagoland, working with high-end clients and with high-growth businesses like Eazl.
Ludell began her career 8 years ago as a freelance digital marketing specialist, working with various organisations over the years. After earning an undergraduate degree in Marketing with highest honors and an advanced degree in event marketing and management, she continued her career in digital marketing.
Ludell earned her master's degree from SKEMA Business School in Sophia Antipolis, France and her undergraduate degree from credits earned at the University of Texas at Austin and American InterContinental University.
RELATED GROWTH HACKING CONTENT
BEST GROWTH HACKING COURSES LIST
was brought to you by…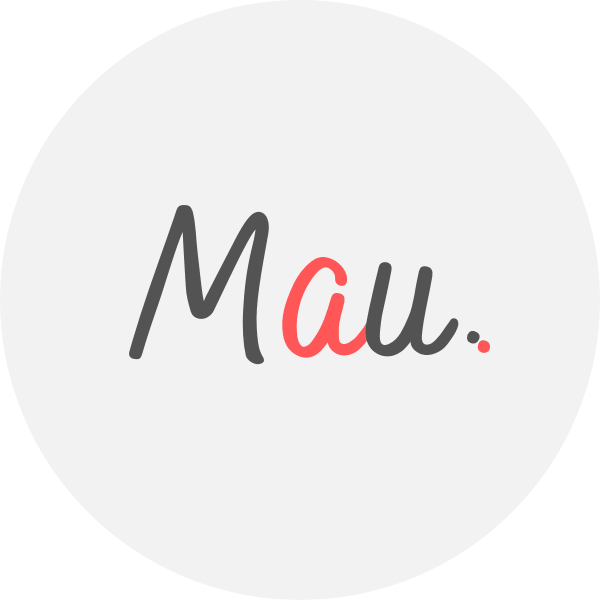 Award Winner Digital Marketer, top Linkedin Influencer, Certified Facebook / Adwords Professional, Certified SEO Consultant, StartUp Investor, Writer, Speaker. 15+ years optimising some of Australia's top brands. MAU.trains marketers via Strategy Workshops & Training Sessions inc his popular Digital Marketing Plan & Social Media Plan templates. MAU. enjoys football, latin music & hiking while teaching Digital Marketing or completing creative photography briefs and conceptual photography assignments. Subscribe to MAU.'s e-newsletter connect on LinkedIn Instagram Facebook
eDigital – Australia's "Digital Marketing" Destination
Share your opinion below 😀 ⇓