BEST GOOGLE ADWORDS COURSES – LIST
Find the Best Google Adwords Courses. This list of Top Best Google Adwords Courses has been curated by eDigital and sourced from the world's top best academies, universities, colleges and schools.
BEST GOOGLE ADWORDS COURSES – LIST
Trainer: David Booth
About the course:
Ready to take the next step with AdWords? The course presents tips and tricks used by expert practitioners at Cardinal Path to improve their AdWords account management, organisation, and reporting skills. First, you'll see different ways to use AdWords' labels, filters, and automated rules to improve visibility into your accounts. Agencies and freelancers managing multiple accounts will love learning how to use the My Client Center (MCC) features of AdWords—which provide a unified view of all your accounts in one place. Next, you'll learn how to save tremendous amounts of time with the AdWords Editor, where you can perform bulk edits, get rid of duplicate keywords, and create new campaigns extremely efficiently. Plus, you'll learn about the Auction Insights data, which will help you see how you stack up vs. the competition. Last, we'll dive into AdWords scripts and useful analytics and custom reports for evaluating Quality Score, attribution, and other key metrics and components of your AdWords account.
Trainer: Brad Batesole
About the course:
Get more visitors to your website and more value from your pay-per-click (PPC) spend with Google AdWords. It all starts with knowing how AdWords works, and knowing what your business and customers need. Then you'll learn how to set up a new AdWords account and start researching your keywords: the foundation of all great ads.
Once you've set up your campaign, you'll learn how to use AdWords reporting and Google Analytics to monitor the performance of ads and optimise ads to get more clicks, conversions, and ultimately more return on your investment (ROI) in search advertising. Plus, learn about audience re-marketing and what ad extensions can do for you.
Because Google frequently adds new features and functionality, we're committed to keeping this course up to date with the latest training. Check back often for updates!
Topics include:
Understanding Quality Score and the auction system
Setting realistic expectations for your AdWords campaigns
Creating an AdWords account
Researching keywords with the Keyword Planner tool
Setting campaign budgets and bidding
Writing great ad headlines and copy
Using ad groups
Creating and exporting reports
Measuring ROI
Setting up Google Analytics for conversion tracking
Optimising ads
Adjusting bids
Creating a re-marketing campaign
Using ad extensions
Trainer: Isaac Rudansky, Certified Google AdWords Marketer
Learn How To drive consistent, reliable, high-quality search traffic to your website every single day with Google AdWords!
Your customers are using Google Search every single day to find products and services you offer, but you're losing business to your competition because their AdWords campaigns are more optimised than yours are.
This complete AdWords crash course will offer you the exact skills and techniques you need to win back your business and drive consistent and profitable traffic to your website. You will get over 15 hours of video lectures, access to our student discussion forum, and the ability to ask the trainer any questions you may have as you progress through the course.
On top of all that, you get lifetime access and a 30 day, 100% money back guarantee! Experience is not required.
In this Ultimate Google Adwords Training course you will learn:
How to set up your Google AdWords account from scratch.
The theory behind successful PPC Search Engine Marketing campaigns.
What keywords are (keyword research) and how to use them to your advantage.
How to set up conversion tracking and how to track phone calls from your website.
How to track sales, revenue and form submissions using Google AdWords.
How to take advantage of competitor reports and customer data in your campaigns.
How to write and A/B test your Google Adwords ads.
How to increase Quality Score and decrease your cost per click.
How to structure your Adwords account, campaigns, ad groups and keyword lists for optimal results.
How to analyse keyword data in Excel to gain deeper insight into your data.
How to use tools like SEMrush and Optmyzr to automate your optimisation tasks and run better analyses.
How to monitor your campaign performance on a regular basis.
How to spot trouble in your account and what you need to do to fix it.
How to understand your customers from a psychological level .
Unless you have the tools and the skill to manage your own successful Google AdWords campaign, you are going to continue to lose customers to your competition. Once you complete this course, you will be able to create, develop and optimise a professional Google AdWords campaign that sends high quality traffic to your website.
This course will walk you through the most important aspects of Google AdWords with a clear, step-by-step approach. By following along with me, you will see how simple, fun and effective Google AdWords can be.
What are the requirements?
For This Google AdWords Course you should have a website, landing page or Facebook page that you want to send traffic to.
BUT even if you don't have a landing page or website yet, you should still enrol in this AdWords course to become an expert in pay per click advertising
All you need is a laptop, tablet or smartphone with an internet connection!
NO experience with AdWords required!
What you will get from this course…
Drive Consistent, Round-The-Clock Traffic To Your Website or Landing Page
Use Conversion Tracking To Determine The Value Of Your Ad Campaigns
Create, Develop and Optimise Your Own Profitable Google AdWords Campaigns
Re-market to Your Previous Website Visitors To Get Them Coming Back To Your Site
Advertise Your Products And Services Online Effectively
Monetise The More Than 6 Billion Daily Searches On Google
Boost Traffic and Increase Sales to Your Website
Who should take this course…
Anyone who wants to master the world's most powerful and popular advertising platform
Small Business Owners who want to increase their sales and revenue through their website
Entrepreneurs who want to leverage the power of the world's most advanced advertising platform to their competitive advantage
Marketing professionals who want a deeper understanding of the dynamics of the AdWords auction and step by step instruction how they can succeed with AdWords
Students who want to develop a set of professional marketing skills
Beginners and more advanced AdWords users who want a closer look at how to set up search campaigns and re-marketing ads the right way
This course is NOT for you if you are not ready to take your online advertising and marketing seriously
If you have ANY product or service that you want to promote, advertise or sell online, this course will give you the best tools and skills to succeed.
Course Description
Become a Google AdWords expert. In this nano-degree program, you'll gain a 360-degree understanding of the new Google AdWords as you run live campaigns with real budgets. Topics include: Search, Display, Video, App Advertising, and more.
Duration: 3 months.
Course type:
Nano-degree program: The 

Nanodegree program

 is a full-immersion, full-feature learning experience perfect for someone seeking a digital marketing career after graduation.
Self study: If you're a working digital marketer who wants to skill up, add a specialty, or refresh your skills with cutting-edge content, consider the 

Self-Study

 model. This is also a good choice if you want more schedule flexibility, or need to watch your budget.
WHY LEARN GOOGLE ADWORDS?
Nearly 80 billion dollars was spent on Google AdWords in 2016. This program offers the opportunity to master this critical skill by running real campaigns. As a graduate, you'll be uniquely prepared to succeed at an agency, go freelance, or join a startup. You'll also be ready to earn the Google AdWords Certification, as an extra layer of accomplishment.
COMPLETE GOOGLE ADWORDS KNOWLEDGE
Gain an in-depth understanding of all aspects of the new Google AdWords, including Search, Display, Video, Shopping, and App advertising. Master the in-demand skills that will vault you into the digital marketing elite.
LEARN WITH REAL LIFE ADWORDS CAMPAIGNS
Experience the power of the new Google AdWords by running real-life advertising campaigns, while getting feedback from experts in the field. The real-world experience you gain will set you up for success in any digital marketing role.
OFFICIAL GOOGLE ADWORDS CERTIFICATION
Google Adwords Certification. This is the official Google Adwords certified course which will give you a professional accreditation that Google offers to individuals who demonstrate proficiency in basic and advanced aspects of AdWords. An AdWords certification allows individuals to demonstrate that Google recognises them as an expert in online advertising. The link explains the benefits of getting certified and how to get certified.
NEXT
GOOGLE ADWORDS COURSES
was brought to you by…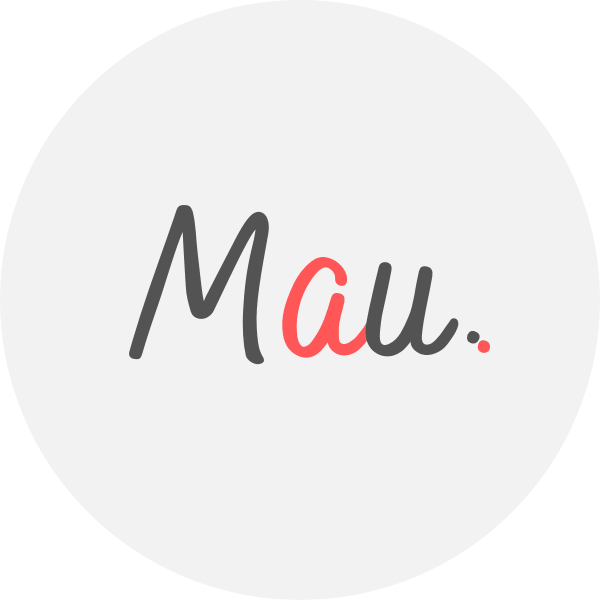 Award Winner Digital Marketer, top Linkedin Influencer, Certified Facebook / Adwords Professional, Certified SEO Consultant, StartUp Investor, Writer, Speaker. 15+ years optimising some of Australia's top brands. MAU.trains marketers via Strategy Workshops & Training Sessions inc his popular Digital Marketing Plan & Social Media Plan templates. MAU. enjoys football, latin music & hiking while teaching Digital Marketing or completing creative photography briefs and conceptual photography assignments. Subscribe to MAU.'s e-newsletter connect on LinkedIn Instagram Facebook
eDigital – Australia's "Digital Marketing" Destination
Share your opinion below 😀 ⇓