FACEBOOK MARKETING FOR GOVERNMENT TRAINING
Find one of the best Facebook for Government training, sessions and courses in Australia 2021. Get your Government team with Facebook skills & knowledge. Brought to you by MAU. Digital Marketing Specialist at eDigital.
FACEBOOK MARKETING FOR GOVERNMENT TRAINING
You and we know that building an authentic sense of community and engagement is one of the most important objectives for Facebook usage among Government departments, agencies and councils.
But there is one massive issue: some members of your community might have radically different opinions and feelings about your government department hard work, initiatives and efforts.
FACEBOOK TRAINING IS MORE IMPORTANT NOW 
With the current COVID pandemic, Government departments are experiencing spikier, snarkier, quite rude, more sensitive and wholly sarcastic followers on Facebook. Luckily some Facebook followers are either busy with their lives or simply do not comment online.
But for the unaware or not trained government employee with Facebook page access, online and public tête-à-têtes disagreements are simply not a really good idea.
You are too strict, you may create gloominess around your Facebook followers. You are extremely optimistic, your followers may become cynical about your government initiatives.
From the view of an on-looker and someone who reports on social media best practices and follow a few different local council Facebook pages in Australia; I can say some people's patience with the Government on Facebook is running thin.
Added COVID challenges, Government-led Facebook post/updates on COVID new and ever-changing regulations are sometimes seen as "ridiculous Gov demands" by the public.
Posting the wrong message or comment, you then create awkward online altercations or rants. Some people's fuse seems exceptionally short and does not take too long for Government social media posting to light it.
Some of the top, most important and current issues and challenges when managing Facebook pages for Government departments, agencies and local councils are myriad and in no way solely down to arguments with followers.
Your government posts on Facebook cannot ignore or lightly treat a massive issue affecting your community. You'd be slammed for doing so. And, if your government department makes a mistake, hiding it is likely not sustainable. Governments are also learning they can open up on social media and people appreciate it. It is a cathartic process for your team, but that's for another story.
In your Facebook training, we will uncover for you some of the most important things your government department should plan, do and avoid when posting on Facebook.  When planning it and managing it right, social media becomes a tool to boost followers, citizens and local residents alike – likely more so than one to air boring Government official announcements.
FACEBOOK MARKETING FOR GOVERNMENT TRAINING & COURSES
We understand most Government departments experience massive challenges with:
Criticism, non-sense demands and/or trolling on Facebook.
Trying to successfully manage multiple Facebook pages
Transform technical language into plain and exciting language Facebook fans easily can understand.
Brainstorm creative ideas for Facebook posting for high community engagement.
We can help you and your Government team navigate these critical Facebook communication challenges and issues. We have years of experience in delivering training sessions and workshops for government departments and local councils.
CHOOSE YOUR PREFERRED FACEBOOK TRAINING LOCATION
We can deliver your facebook training session at your office, summit or online/virtual via Zoom.
FACEBOOK TRAINING TOPICS
Facebook marketing for government training topics can include:
How to transfer your Government department brand identity, personality, tone and voice to your Facebook posts

From old style Government communications to the new way of Facebook publishing for Government departments. 

Creative ideas, tips and best practices when crafting the best Facebook post to the public and key audiences. 

Fb posts with images VS Fb post with videos VS Fb stories. What's best?

Fb direct posting VS Posting via Fb Business Suite VS Fb Creator Studio. What's best? 

How to respond and manage criticism and trolling on Facebook.

Results. What data you should check on Facebook Insights and share with your Government team.

The ideal Facebook monthly report for Government teams. What to include and omit. – Learn how to craft your own monthly report and get the metrics that matter the most to your Government department boss. 

How to publish a Facebook post across different Facebook pages.

Understand the different Facebook Analytics metrics. For example, the difference between reach, impressions and engagement.
Discuss what you should be measuring at your specific Government Department Facebook page.
Learn how to keep an eye on your industry leaders in Government using Facebook to their advantage.
Get a much better understanding of who your Facebook followers are and when they are online.
Ask the question: Are we getting 'return on your investment from our Facebook activities? It really depends on what you are measuring!
ABOUT Mau – YOUR TRAINING FACILITATOR
Award-winning Senior Digital Marketing Specialist and Training Facilitator, Mau is an innovative pioneer and writer in the exciting world of Social Media Marketing. With fresh ideas and a penchant for predicting the next big thing, Mau has successfully transformed the social media strategy of various organisations. Mau specialises in offering hands-on practical workshops for government organisations, government departments, local councils and government communication teams.
Find out more about Social Media Training for Government Departments and our training and Workshops
You can also read Mau Linkedin profile that includes recommendations.
Selected reviews from previous clients:
"I have used a LOT on training facilitators – by far Mau from eDigital is the best"
"Superb, highly recommended"
"Nobody beats Mau. Brilliant person and shines in every way"
"Mau explains with a smooth, flowing and dynamic style that educates, entertains and inspires"
"Great. Mau is a fantastic coach who is able to capture your attention AND still get you to remember key aspects of social media marketing"
"Mau knows his craft and communicate his stories to great effect. Thanks again for your great training and quick confirmation"
"Mau was more than a pleasure to work with, very friendly, professional, did incredible work at a good price, with great communication. Delivered our Facebook marketing training on time. I will definitely work with him again and I highly recommend him"
We can 100% tailor your Facebook Marketing training session to your specific government department team needs. To get a quote, contact us 
Last note: Is your marketing not reaching your sales targets? Stop wasting your money on marketing that is not performing? Find how you can increase your sales with our eCom boost program!
FACEBOOK MARKETING FOR GOVERNMENT TRAINING
was brought to you by…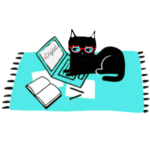 Mau is has been meowing digital marketing for 16+ years. A certified Facebook, Google Ads, SEO specialist and keynote speaker; Mau also offers marketing strategy support & digital marketing training. Mau's Digital Marketing Plan & Social Media Plan templates are used by hundreds of marketers. Subscribe to Mau's newsletter or connect on Linkedin Instagram or Facebook