BEST DOUBLECLICK FOR PUBLISHERS COURSES 2019 LIST
Find the Best DoubleClick for Publisher Courses in 2019. This list of Top Best DoubleClick for Publishers Courses has been curated by eDigital sourced from the world's top best academies, universities, colleges and schools.



Before you think of paying for a DoubleClick for Publisher course, we strongly invite you to check out the Google Publisher University videos, take the final exam within the course and then if you feel you still need more expert support or help, hire a Double Click for Publisher consultant who can either help you solved your questions or help you implement, manage and/or optimise your DFP implementation.
eDigital offers DFP consulting and implementation services. Contact us today to find out more.
DOUBLECLICK FOR PUBLISHERS COURSES 2019 LIST
GOOGLE PUBLISHER UNIVERSITY VIDEOS 
DFP SET UP VIDEO TUTORIALS
DFP DELIVERY VIDEO TUTORIALS
TIPS WHEN IMPLEMENTING DOUBLE CLICK FOR PUBLISHERS
Choose asynchronous requests when generating tags for quicker load times.
If you are new to ad serving or DoubleClick for Publishers, it is a great idea to become familiar with the following terms to help you with the above DFP above video tutorials, DFP courses and general online advertising learning.
LIST OF AD SERVING TERMS
Ad Server: A web server used to store ad content to be served to pages and apps.
Ad Slot: The size-defined area where the ad will go on the page or in the app. For example a 728×90 ad slot, is a 728 pixel by 90 pixel area on the page where the ad will go. Where it occurs on the page is dependent on where the ad tag is placed in the source code.
Ad Tag: It is the piece of code that is to be inserted into the source code of a page or app and represents the space where the ad will show up. An ad tag is what triggers the ad request. It also contains infromation such as the size of the ad, whether the ad request is synchronous or asynchronous, key-values and more.
Ad Unit: it is a container or folder that will organise your inventory on DFP that generates a snipet of code that your website or app uses to call for the actual ads. An ad unit can represent a section of a page, the entirety of the page, or a group of pages. When the ad unit is created in DFP an ad tag is associated with it, which is what is to be added to the source code of the page of app.
Advertiser: A company, organisation, or individual looking to promote their product or service through an ad.
Conversion: The action of users who visit an advertiser's website or app after viewing or clicking on one of the advertiser's ads.
CPM: Cost Per Mille – The advertising cost per thousand (Lat. mille) impressions viewed. The value of an individual ad impression, especially from the advertiser's perspective.
Creatives: The ad files that show on the page. The files can be directly uploaded to DFP, or can live on a separate server that DFP links to. The sizes of the creatives should match the sizes designated to the ad units that they are targeting.
Dynamic Allocation: When Ad Exchange is competing with the other inventory in DFP. This comes into effect when you link an Ad Exchange account in the Admin tab, and an Ad Exchange line item is created.
Impression: An ad that a user sees. Think of a billboard on a highway, when you see it, it makes an impression on you.
Impression RPM: The impression revenue per thousand impressions (RPM) is the average earnings per one thousand impressions. Impression RPM = (Estimated earnings / Impressions) * 1000
Inventory: What a publisher has available to sell to an advertiser: areas of the web pages or apps.
Line Item: The broken down units of the order that define what ads will show on what pages, and contain information such as how long the campaign will run, to which ad units the ads will be targeted, and other logistics. Line items compete against each other to win the ad request. They also contain the actual ads that will show on the page, which are called creatives.
Order: The agreement made between the advertiser and publisher containing what is to be sold and for how much.
Percentage-Based Line Item:Line items that have a delivery goal that is a percentage of the total impressions delivered to the targeted ad unit(s).
Page revenue per thousand impressions (RPM) is calculated by dividing your estimated earnings by the number of page views that you received, then multiplying by 1000. Page RPM = (Estimated earnings / Number of page views) * 1000 For example, if you earned an estimated $0.15 from 25 page views, then your page RPM would equal ($0.15 / 25) * 1000, or $6.00.
Quantity-Based Line Item: Line items that are booked to meet certain impression or click goals.
Remnant Inventory: Ad Units that were not filled by direct-sold guaranteed ads. Anything non-guaranteed that would act as a backfill after guaranteed line items have finished serving.
Rate: The price that the advertiser is actually being charged to serve guaranteed line items.
NEXT
BEST DOUBLECLICK FOR PUBLISHERS COURSES
was brought to you by…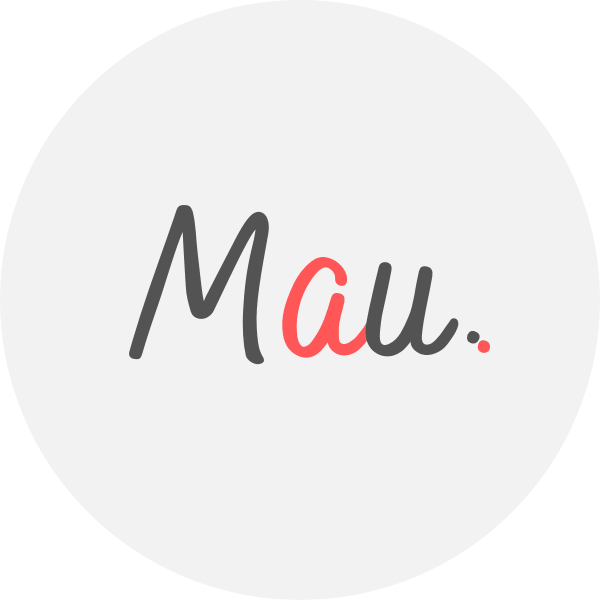 Award Winner Digital Marketer, top Linkedin Influencer, Certified Facebook / Adwords Professional, Certified SEO Consultant, StartUp Investor, Writer, Speaker. 15+ years optimising some of Australia's top brands. MAU.trains marketers via Strategy Workshops & Training Sessions inc his popular Digital Marketing Plan & Social Media Plan templates. MAU. enjoys football, latin music & hiking while teaching Digital Marketing or completing creative photography briefs and conceptual photography assignments. Subscribe to MAU.'s e-newsletter connect on LinkedIn Instagram Facebook
eDigital – Australia's "Digital Marketing" Destination
Share your opinion below 😀 ⇓