BEST DIGITAL MARKETING COURSES 2019
Find the Best Digital Marketing Courses in 2019. This list of Top Best Digital Marketing Courses has been curated by eDigital sourced from the World's Top Best Colleges, universities, schools, academies and educational institutions.
BEST DIGITAL MARKETING COURSES 2019 – LIST
DIGITAL MARKETING STRATEGY – Online Course by

e

Digital ⚡ TOP BEST⚡
LOCATION: Online Training Workshop
INSTRUCTOR: Mauricio Escobar – Digital Marketing Specialist at eDigital. Google Adwords Certified Professional
DURATION: 1.5 hour PRICE: $395
ABOUT THIS COURSE
PRIVATE SESSION. This is a private online session that can be tailored to your specific Digital Marketing goals. You are welcome to bring your top 3-5 agenda items. You can bring your top questions or key challenges you are facing with your own Digital Marketing Strategy.
CONVENIENT. You sit wherever you want as the session is online via Skype. We send you some dates and time options you can choose from.
SHAREABLE! Bring your team members. You can invite as many people as you want.
BEST STRATEGY FRAMEWORKS. With practical and effective examples, case studies and frameworks, you will learn how to build a successful Digital Marketing Strategy that generate leads and tangible increases in sales in the shortest time period.
PRACTICAL TIPS. You will be shown top Digital Marketing best practices, secrets, tricks, tips and tools most marketers do not know about it.
OUR EXPERIENCE. If time allows, Mauricio will also be talking on how eDigital uses Digital Marketing, Social Media, Content Marketing and SEO best recipe mix to get thousands of visits on this website, generate leads and sales.
YOU WIL LEARN:
✔︎ How to design your Digital Marketing Strategy.
✔︎ How to find and target your most profitable customer via Digital Marketing Campaigns.
✔︎ How to design a consistent and impactful visual brand your most profitable customer would love to follow, like and comment.
✔︎ How to keep an engaged audience that bring more users to follow you.
✔︎ How to create a strong aesthetic, how to compose images and all the Digital Marketing etiquette tips you didn't know you needed to know.
✔︎ You will also get the chance to put their theories into practice by initiating your own Digital Marketing Strategy.
✔︎ FREE BONUS: Exclusive access to a collaborative Digital Marketing Plan Template (on Google Sheets) ready for you to manage all your Internet Marketing Strategy!
HOW TO BOOK THIS DIGITAL MARKETING COURSE 
Once payment is completed, we will confirm some date and times you can choose from.

ABOUT THE TRAINER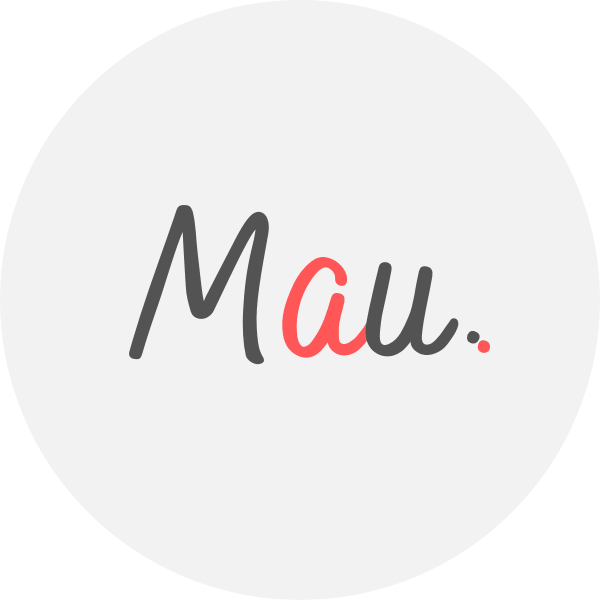 Award Winner Digital Marketer, top Linkedin Influencer, Certified Facebook / Adwords Professional, Certified SEO Consultant, StartUp Investor, Writer, Speaker. 15+ years optimising some of Australia's top brands. MAU.trains marketers via Strategy Workshops & Training Sessions inc his popular Digital Marketing Plan & Social Media Plan templates. MAU. enjoys football, latin music & hiking while teaching Digital Marketing or completing creative photography briefs and conceptual photography assignments. Subscribe to MAU.'s e-newsletter connect on LinkedIn Instagram Facebook
You can also find below some other digital marketing courses from other academies, colleges and online providers both in Australia and overseas. If you are not sure about which digital marketing course is the best for you, eDigital can help you select the best digital marketing course for your needs. Contact us today!
ONLINE MARKETING FOUNDATIONS
The Online Marketing Foundations course by LinkedIn Learning is a great low-cost course for those seeking to improve their digital marketing knowledge. This course includes:
Learn the importance of the top three digital strategies for business, brand, and marketing.

Understand vital online marketing terms.

Evaluate components of a successful digital marketing strategy.

Become effective at using marketing funnels.

Learn all the characteristics of an effective website.

Recognize the importance behind choosing an effective domain name.

Determine the importance of choosing a responsive design for your website.

Examine the fundamentals of a conversion funnel.
DIGITAL MARKETING CERTIFIED ASSOCIATE TRAINING (DMCA) by Simplilearn 🔥

POPULAR

🔥
The Digital Marketing Certified Associate (DMCA) Course is designed to help you master the essential disciplines in digital marketing, including search engine optimization (SEO), social media, pay-per-click (PPC), conversion optimization, web analytics, content marketing, email and mobile marketing. Digital marketing is one of the world's fastest growing disciplines, and this certification will raise your value in the marketplace and prepare you for a career in digital marketing.
This course will prepare you to become a complete digital marketer and make you industry ready on day one. You will acquire the right skills through extensive hands-on practice on a wide range of simulations and projects that will enable you to launch and execute your own digital marketing campaigns. We'll train you on the latest digital marketing tools, show you how they work and how to gain insights that will help clarify your strategy.
The DMCA course will prepare you for the most sought-after certification exams such as OMCA (OMCP), Facebook Marketing, YouTube Marketing, Google AdWords, Google Analytics, and Twitter Marketing.
Course Instructor: Brad Geddes – Expert PPC Marketer, Author of Certified Knowledge. Brad Geddes is the author of Advanced Google AdWords. He frequently writes columns for Search Engine Land and co-moderates the AdWords forum on Webmaster World. He has led more than 60 AdWords seminars.
Study Options:
Self paced learning: 180 days of access to high-quality, self-paced learning content designed by industry experts. USD$499
Online Classroom flexi pass: 90 days of access to 8+ instructor-led online training classes PLUS 180 days of access to high-quality, self-paced learning content. USD$999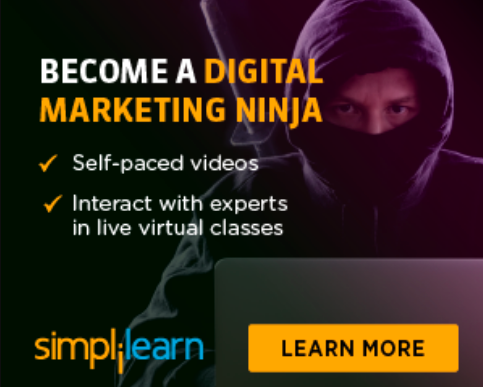 OTHER TOP DIGITAL MARKETING COURSES 
Certificate in Digital Marketing, GeorgeTown University
Digital Marketing and Social Media Analytics MIT Sloan School of Management USA.
Digital Marketing Certified Training Course – Market Motive & Simpli Learn.
SHAW ACADEMY ⚡ eDigital recommended ⚡
BOLOGNA UNIVERSITY – ITALY
BRAND SCHOOL
CHISHOLM TAFE – MELBOURNE
COLUMBIA BUSINESS SCHOOL
Digital Marketing Strategy Programs. The three-day program. Digital Marketing Strategy focuses on how marketers can reach digitally savvy audiences, build deep customer relationships, and influence the digital path to purchase. Case studies will illustrate best practices from across b2b and b2c industries. Participants will leave with the frameworks and planning tools to lead new initiatives in their own companies.
Digital Marketing Online Course  Ten week interactive course in partnership with Emeritus Institute of Management.
DIGITAL MARKETING INSTITUTE – IRELAND
EAE BUSINESS SCHOOL – SPAIN
eCONSULTANCY 
EMERITUS & KELLOGG INSTITUTE OF MANAGEMENT
FOUNDATION EDUCATION
GEORGE TOWN UNIVERSITY – WASHINGTON DC
Certificate in Digital Marketing About the Course: The Certificate in Digital Marketing introduces you to the world of multi-channel marketing. As a student, you'll develop the advanced skills and marketing knowledge needed to identify, engage, and develop relationships with customers in today's digital environment. Led by marketing industry experts and practitioners, our courses feature a blend of lectures, class exercises, individual and group work, and a capstone project. Upon completing this professional certificate, you'll have a solid understanding of the digital marketing landscape and the well-rounded expertise that positions you for success.
HARVARD BUSINESS SCHOOL – BOSTON 
INSEAD – PARIS
INTERNET ADVERTISING BUREAU – LONDON
LYNDA – ONLINE 
MARKET MOTIVE – ONLINE 
MIAMI AD SCHOOL 
MIT SLOAN SCHOOL OF MANAGEMENT – USA
Digital Marketing and Social Media Analytics Digitisation is revolutionising marketing strategy. From tablets and big data to new customer monitoring tools and the global emergence of social networking, recent technology has revolutionised the modes of communication through which businesses and brands engage with consumers. This course is designed to help executives understand the new rules of marketing in the digital age, covering a range of topics that include search marketing, social network marketing and analytics, predictive modelling, mobile advertising and commerce, CRM strategy, and digital advertising. Topics covered in this course include: search marketing, social network marketing, social media analytics, user generated content management and marketing, mobile advertising and commerce, CRM strategy in the age of big data and digital advertising, earned vs paid media, predictive modelling for ad targeting, viral product design, the multichannel experience, randomsed experimentation, A/B testing.
NEXT UNIVERSITY – ONLINE 
NEW YORK UNIVERSITY
OXFORD LEARNING LAB
Digital Marketing Management. 11 Steps to be a Lead & Profit Machine – Online Course – 149 lectures – 22 hours of video –  More than three thousand students have completed this course. This course includes: Web CopyWriting, Web Analytics, Social Media Channels

, 

Email Marketing, SEO – Search Engine Optimisation, PPC, Web Usability (UX), Content Marketing, Campaign Planning.
RMIT & ADOBE
Digital Transformation Program Build the skill sets across core digital literacy components in this Digital Transformation program. Industry-led and collaborative, our program includes five up-to-the-minute courses which run over six weeks.
SDA BOCCONI BUSINESS SCHOOL – MILAN
SHAW ACADEMY – ONLINE
Digital Marketing Specialist Master Course This is our recommended course for people seriously interested to become a complete Digital Marketing Champion. This highly successful master program has been completed by more than 1.300 professionals.This Course includes: Access to 35 live instructor led batches for the key course.
Diploma in Digital Marketing  by Shaw Academy. Course includes: 10 one-hour modules spanning four weeks, you will learn about digital marketing with the help and support of industry leading experts, lecturers and tutors throughout. This course is aimed at those who wish to advance their career, or indeed start a new one, by out pacing the competition and growing themselves, their business and their sales.
UDACITY
Digital Marketing Nano-degree Program This program offers you the opportunity to master platform-specific skills valued by top employers, while at the same time establishing a broad-based understanding of the whole digital marketing ecosystem. After graduating, you'll be ready to join a large corporation or a small firm, or even go independent as a freelance digital marketer. You will work on Real-world Projects. In this unique program, you'll get to run live campaigns on major marketing platforms. You'll learn and apply new techniques, analyse results, produce actionable insights, and build a dynamic portfolio of work. You'll benefit from supportive mentoring and rigorous project review, and our expert partners, who together comprise the absolute cutting-edge of digital marketing expertise, will teach you in the classroom, and engage with you during online events.
UDEMY – ONLINE 
UNIVERSIDAD AUTONOMA DE BARCELONA
UNIVERSITY OF PORTSMOUTH
UNIVERSITY OF TORONTO
WHARTON UNIVERSITY
NEXT
Have you taken a fantastic Digital Marketing Course? Let us know  🙂
Contact us today for in-house Digital Marketing Strategy workshops and practical Social Media training sessions. We offer sessions in any main city in Australia inc: Sydney, Melbourne, Brisbane, Adelaide, Perth, Gold Coast, Byron Bay, Hobart, Cairns, New Castle, Wollongong and others. New! Skype digital marketing training available! 🙂



NOW YOUR TURN! 
Share your opinion or your best tip below 😀 ⇓