BEST CONTENT MARKETING COURSES 2019
Find the Best Content Marketing Courses in 2019. This 2019 list of Top Best Content Marketing Courses has been curated by eDigital sourced from the world's top best academies, universities, colleges and schools.
In the new marketing world, content is not only king, but also a necessity for any company; making content marketing strategies an important element on any successful marketing team.
Having a content plan and an effective content strategy that communicates and engages consumers is vital to the success of a brand or business. Content Marketing courses will help you learn to design a content plan, create and implement a successful content strategy that effectively engages potential and current customers at every phase of their purchase cycle (see graph below). Some of these courses will also delve you into content creation – including copywriting and how to leverage social networks to engage consumers.Discover the full scope of content marketing and learn all elements of an effective content strategy with the below courses.
CONTENT MARKETING SHOULD AIDS CUSTOMER BUYING CYCLE
BEST CONTENT MARKETING COURSES – 2019 LIST
DIPLOMA IN BLOGGING AND CONTENT MARKETING
About this course:
A well structured blogging and content marketing strategy has become a key asset of big brand websites and creative individuals across the digital world alike and they've undoubtedly become a useful addition to your digital marketing artillery. The Diploma in Blogging and content Marketing You learn what proven content marketing techniques to create your brand audience and community. Interactive and On Demand Lessons over the course of (8 one-hour lessons spanning) four weeks, you will learn to blog successfully. This course provides a solid understanding of what is required to make your content marketing strategy a success. You will learn key unique skills and tips required for you to excel at creating engaging and compelling content. There is no way to create a successful content marketing strategy without creating content that is well constructed and engaging.
CONTENT MARKETING FUNDAMENTALS COURSE
Trainer: Dayna Rothman
About this course:
Create messaging that breaks through to buyers and tells the story of your brand with content marketing. Expert Dayna Rothman explains fundamental content marketing concepts and benefits, and then explores how to craft a content marketing strategy in organizations of all sizes. The Content Marketing Fundamentals course explores creating a content plan, choosing content types, and developing an editorial calendar. It also explains how to write, edit, and design content, as well as choose the right mix of content and curate it for maximum impact, and closes with tips on measuring the impact of your content marketing efforts.
Topics include:
What is content marketing?
Hiring a content marketing team
Creating buyer personas
Developing a brand voice
Setting goals
Creating a content plan
Writing, editing, designing, and curating content
Promoting content on various channels
Tracking performance
CONTENT MARKETING WITH EBOOKS COURSE
Trainer: Megan Adams
About this Course:
The Content Marketing with eBooks course will help you learn how to leverage ebooks as content marketing materials. Ebooks can be a compelling tool to reach new audiences, whether your goal is sales or email signups. Online marketing strategist Megan Adams shows you the ins and outs of using ebooks for marketing. Learn how to choose the right topic, write and format your ebook, price it correctly, and promote it to your target audience. Finally, find out how to incorporate your ebook into your content marketing strategy, to promote your business, brand, and credibility in your market.
Topics include:
Deciding on an ebook topic
Choosing a title
Writing an ebook
Publishing an ebook
Pricing an ebook
Adding an ebook to a content marketing plan
CONTENT MARKETING STRATEGY COURSE
Instructor: ADMA – Association for Data-Driven Marketing and Advertising
About this course:
Want to learn the role of content and how it drives engagement and sales? Content marketing courses are essential to stay ahead of the content marketing game. In this content marketing strategy course you will examine all areas of content marketing, including content planning and strategy and the role it plays in digital, marketing and business strategies.
Best practice case studies will walk you through all the components of an effective content marketing strategy. You'll also focus on how to create, distribute and manage content.
This content marketing training covers content creation and strategy, content publication processes, how to manage content and how to optimise content.
Consumers prefer to be engaged with a brand via a story or conversation, so the power of content is immeasurable. Through both in-class discussion and practical exercises, you will explore how consumer behaviour fuels this power and how you can develop your content marketing strategy to be just as powerful. Plus, learn how to properly measure its effectiveness.
You will learn to:
Map content strategy to the customer life cycle
Understand how content facilitates a connection with customers online throughout their purchase decision
Explore content publication processes and technologies
How to measure and optimise content
To help you understand the marketing world and achieve better results – it's easiest to just find ready to use formulas and tips from experienced content creators. Postfity first e-book gives you sneak-peak into the world of blog post titles with all the click baits and psychology of human behaviors. What is more – it comes with over 70 ready to use formulas to use in your blog-posts or social media communication.
OTHER CONTENT MARKETING COURSES LINKS
BEST CONTENT MARKETING COURSES
was brought to you by…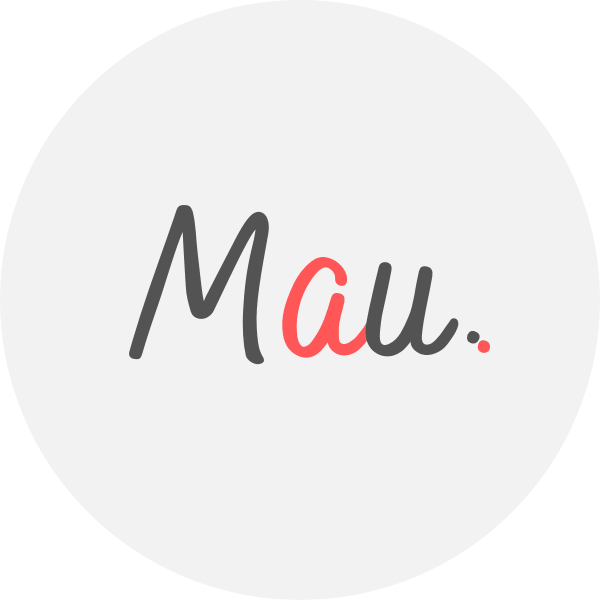 Award Winner Digital Marketer, top Linkedin Influencer, Certified Facebook / Adwords Professional, Certified SEO Consultant, StartUp Investor, Writer, Speaker. 15+ years optimising some of Australia's top brands. MAU.trains marketers via Strategy Workshops & Training Sessions inc his popular Digital Marketing Plan & Social Media Plan templates. MAU. enjoys football, latin music & hiking while teaching Digital Marketing or completing creative photography briefs and conceptual photography assignments. Subscribe to MAU.'s e-newsletter connect on LinkedIn Instagram Facebook
eDigital – Australia's "Digital Marketing" Destination
Share your opinion below 😀 ⇓