THE BEST DIGITAL MARKETING COURSES IN SYDNEY 2021 LIST
Find the best digital marketing courses in Sydney 2021 list. Learn digital marketing skills online or in-class. Check programs and curriculums & apply.
Want a career change to digital marketing in Sydney, Australia?
Whether you want to enhance Digital Marketing job prospects in Sydney, advance your digital marketing career (get promoted), secure your first Digital Marketing role or simply but equally important attract new Sydney clients using advanced digital marketing strategies for your business; find out the below list of current digital marketing courses in Sydney, Australia.
THE BEST DIGITAL MARKETING COURSES IN SYDNEY 2021 LIST
Sydney offers a great variety of digital marketing courses, seminars, workshops, classes and public sessions. The city of Sydney education options in digital marketing includes free and paid courses, classes, workshops, boot camps, sessions and programs you can complete in Sydney, Australia. Modality includes in-class, on-site, online or distance (by correspondence) delivery. Some you earn a certification, bachelor and/or diploma.
ON-SITE DIGITAL MARKETING TRAINING & WORKSHOPS IN SYDNEY 
On-site digital marketing training and workshops in Sydney are great for teams and companies who are looking for face-to-face support to solve both their current strategic challenges or tactical implementation issues. A certified eDigital marketing professional can facilitate a custom digital marketing workshop that delivers solutions to your current digital marketing challenges. Running an eDigital marketing workshop is an effective, convenient and practical way to bring new knowledge to your marketing team.
DIGITAL MARKETING WORKSHOP BENEFITS
Your specific agenda. Pick and choose your specific Digital marketing workshop agenda. Choose from your current top priority digital marketing challenges or topics.
Your workshop can include digital marketing essentials, digital marketing strategy drafting/auditing, tracking and measurement best practices and/or any other topics you might want to include.
Professional advise. To be successful at promoting your business and brand via Digital Marketing you need to first set up your unique strategy and own and control your brand personality, voice, and tone via digital marketing channels. For this reason, we believe the best way for you to master Digital Marketing for your business and brands is to have one of our custom digital marketing workshops, online training sessions, assist one of our classes at our premium educational partners' locations.
Digital Marketing Strategy Mapping. We will map out your business objectives, your customers' demographics and psychographics (personas); your current marketing campaigns and content strategies.
Spot areas for improvement. We will facilitate brainstorming and find creative ways of improving your current activity and offer you the world's best digital marketing practices.
Monitoring and tracking. We will teach you how to monitor and track your Digital Marketing activity and progress so you have a solid foundation to build from.
ACCREDITED DIGITAL MARKETING COURSES IN SYDNEY
Some registered training organisations (RTO's) based in Sydney offer digital marketing courses. Delivery can be online or classroom type. There can be some interesting differences in the topics and teaching methodologies for the below course options so it is beneficial that you check each program digital marketing training modules, teaching methodology and instructors' credentials before taking your final decision. It is important that you know in advance the exact type of accreditation you will obtain – they can vary from certificate to diploma, bachelor, masters, etc.
Note: Ensure your digital marketing course deliver solutions to your current digital marketing challenges. Be mindful that current executions or ways to optimise your digital marketing strategy and tactics and will be out of date soon as digital marketing quickly evolve. It is important to refresh your digital marketing knowledge every year.
Whether you are in Sydney East, Sydney West, Sydney South or Sydney North, there are plenty of top best digital marketing courses, trainers, instructors and teachers close to you!
Would you like to discuss your digital marketing training needs? Contact us
Last note: Is your marketing not reaching your sales targets? Stop wasting your money on marketing that is not performing? Find how you can increase your sales with our eCom boost program!
THE BEST DIGITAL MARKETING COURSES IN SYDNEY, AUSTRALIA
was brought to you by…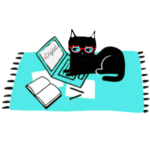 Mau is has been meowing digital marketing for 16+ years. A certified Facebook, Google Ads, SEO specialist and keynote speaker; Mau also offers marketing strategy support & digital marketing training. Mau's Digital Marketing Plan & Social Media Plan templates are used by hundreds of marketers. Subscribe to Mau's newsletter or connect on Linkedin Instagram or Facebook