HOW TO INCREASE CONVERSION RATE
Find below how to increase conversion rate and the most popular reasons for cart abandonment. Learn the best tips to boost your website or app conversion rates. Written by Mau, a Senior Digital Marketing Specialist at eDigital provides practical conversion rate optimisation advice and tips.
HOW TO INCREASE CONVERSIONS RATE
Is your website or app conversion rate low or dropping? Find below our best tips for how to boost your website or app conversion rate.
1. Speed up your page download time
Your visitors might be giving up waiting for a shopping cart page to download on their browsers. In order to know if your pages speed sucks, test your key shopping cart pages on check on Google Developers Page Speed tool. Alternatively, you can also download a Chrome or Firefox Page speed extension so you can even go and compare your page speed with your competitors' page speed.
I would suggest you perform this test during the time of the day when most of your online sales happen so you know exactly if your page speed sucks during that busiest daily time. If you found that your pages are taking too long to download, you might be missing big time of sales and you will have to get your web developers and web designers to come up with a plan to reduce download times. Sometimes there might be extra code that it is not needed or some heavy images or flash applications taking too long to download.
Tip
Test the complete shopping cart from selecting a product to complete credit cards details payment. When testing use a) the most popular sold product b) the most complicated product for users to buy c) multi purchases ( more than one product on the shopping cart). Perform this test on key popular browsers (IE, Safari, Firefox and Chrome).  Take note of any page download delays per browser and product and pass the info to your web developers so they can either fix or find alternative ways for pages to download quicker.
2. Make it clear – Do not create confusion
Your users do not understand how to make a purchase. Popular websites issues might be: a) call to actions "buy now" are not clear, the process of buying different products on one single transaction might not be that intuitive.
3. Offer crystal clear fees 
Consumers are not fans of websites that add extra fees just before they are about to finalise a transaction. Try to review your pricing strategy to include any fees on the Total Price (if possible). If not, disclose clearly to your users what extra fees they need to pay and if they are compulsory or optional. You might be promoting an "optional" service that users might be thinking is a "compulsory fee". If you are charging for shipping/postage/insurance, be transparent and upfront the the costs are. Talk to your web designer on ways this can be promoted effectively without taking too much real estate on your shopping cart.
EasyJet is the king on hidden extra fees when booking online:
4. Caution (fear) to provide credit card details
With so much Internet fraud, it is not common your users might find products on your website but buy them somewhere else where there is no fear of fraud. Best ways to combat this is: a) Add your encryption service logos b) Add your legal details – Business number, official addresses, phone numbers, customer reviews, etc.
5. Create urgency
Not every visitor might be in a shopping mood…they might come later. What you can do to combat this is to offer "today only" deals so you create "urgency". You need to test different "today only" deals and for different products. There might be products that you are already selling quite effective that do not need "today only" deals.
6. Short the steps to complete purchase
Make the process short and easy. Benchmark your website with the best industry players and competitors ( i love Amazon) and see how many steps your website does compare with others. Anything that distract people to complete transaction, REMOVE it!.
7. Offer fast guest check out 
Do you really need users to register in order to buy? that's fine but you also need to consider people who might buy once and do not want to register (buying for someone else – gifts). In this case you need to offer what we call: guest buyer path, with no need of registration.
8. Offer unique incentives to buy online
Your visitors might find easier to buy your products somewhere else. Create value added services that your users will love and promote. Some benefits can be: phone number they can call and get assistance when buying online, free returns, free shipping, access to exclusive events or promotions. Access to exclusive partners offers.
Read > Best Conversion Rate Optimisation software
9. Offer different payment methods
Offer different payment methods such as money order, credit card, cash, customer service support ( purchases over the phone- free number) 
10. Offer real-person support
Offer at least easy to find and read Frequent Asked Questions (FAQ) page (organize topics alphabetically so it is easy to scan the exact topic users are after). Extremely customised products and services will need to be strong on this point.
11. Offer certainty on the purchase process and time duration
Let your users know how far they have gone (use visual clues- purchase bar i.e.: You have completed 60% of your purchase process).
12. Offer ways to save items on the shopping basket
Allow users to save their selections, so when they come back next time to your website they can easily buy the product they were after. Alternatively, you can also promote a "bookmark this page" message.
13. Your page single top objective is to complete the purchase
Kill any distractions on your cart pages. Keep their attention focus do not distract them with other products, banners, news, etc. Remember that your users is almost ready to buy! No distractions.
14. Make all the "call to action" buttons easy to find and click 
Make the next and check out buttons visible, place them in the right place, prominent. Above and below the fold. Orage, red and green colours for "buy now" buttons have proven to be coloured to engage users to take action. Make these colours unique for "buy now" action so visually it is easier for users to know where to go next.
15. Be consistent with buttons' design and placement on pages. 
Ensure your developers put the key call to action buttons at the same position on each relevant page.
16. Offer certainty about personal details
Is your business offering the best opt-in practices and privacy statements? People care about their personal information handling and they might not buy if they do not feel ok giving you personal information.
17. Comparing mode (not buying)
You website will always have people who are just browsing what you got and try to find it cheaper or better somewhere else. Find out what channels are actually bringing conversions and optimise your budget to these "highly converting" channels ones. The "Not ready to buy yet" segment are also some of your users who are willing to buy but they are not ready or do not have the money to buy from you or maybe the user is not the actual buyer (housewife needs to wait to get approval from husband). If that traffic is coming from Google ads, you might want to remarket those visits. Check with your digital marketing networks if you can remarket visits who landed on either your product pages or even better the first Shopping cart page.
18. Not offering visual proof from real customers
So many product pages still lack "Social Proof" it has never been easier to now promote and amplify user-generated content about your brand products and services. There are a bunch of tools available to choose and aggregate user-generated content on your product pages. Below is an example from a Jewellery retailer called Dogeared who uses Olapic to publish customers photos on their product pages. Adding user-generated photos have given Dogeared 22% higher average order value and 24% higher conversion rate from shoppers who are interacting with visual UGC. (Source: Demandware Webinar)
19. Returns policy not clear or available. Make sure your returns policy is clear and easy to use. Check the new "Keep it" option implemented by Amazon, Walmart and other companies that uses artificial intelligence to decide whether it makes economic sense to process a return.
NEXT
Reviewing and improving shopping carts is a never-ending ongoing process. If you do not have the time or the ability to increase your conversion rate, let us know, we are here to support you.
🔥 Trending > Best conversion rate optimisation tools
💡 Tip: You may also want to review some of the most popular buy-now-pay-later platforms to boost your online sales while ensuring your customers have the option to pay in instalments.
👏 Most view today > The best e-commerce software -list
Need eCommerce marketing support or training? Contact us
Last note: Is your marketing not reaching your sales targets? Stop wasting your money on marketing that is not performing? Find how you can increase your sales with our eCom boost program!
HOW TO INCREASE CONVERSION RATE
was brought to you by…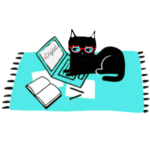 Mau is has been meowing digital marketing for 16+ years. A certified Facebook, Google Ads, SEO specialist and keynote speaker; Mau also offers marketing strategy support & digital marketing training. Mau's Digital Marketing Plan & Social Media Plan templates are used by hundreds of marketers. Subscribe to Mau's newsletter or connect on Linkedin Instagram or Facebook