THE BEST 8 CONVERSION RATE SOFTWARE IN 2021
Find the best website conversion rate optimisation software & tools in 2021. Boost website conversion rates with these tools & software. Curated by Mau, a Senior Digital Marketing Specialist and trainer at eDigital.
THE BEST 8 CONVERSION RATE SOFTWARE IN 2021
BEST CONVERSION RATE OPTIMISATION SOFTWARE AND CART ABANDONMENT TOOLS
Over 75% of consumers will abandon a cart while shopping online, but sending an abandoned cart reminder email can help bring more than 10% of them back to purchase. You can set how long ActiveCampaign should wait before triggering abandoned cart automation. This plugin is available for Shopify and Woo-commerce.
Unlike traditional A/B testing solutions, Evolv lets you test all your ideas at once, actively finding top-performing concepts and combining them into winning site experiences. It compresses years worth of testing into a month by combining high-level AI with your team's creativity. Key features:
Test entire journeys in a single experiment. Individual pages in your sales and lead generation funnel can influence each other and Ascend, uniquely, allows you to test tons of ideas across multiple pages. That means you can evaluate an entire journey in a single experiment as opposed to multiple individual tests.
Powered with artificial intelligence. Ascend leverages evolutionary algorithms and Bayesian statistics to evolve winning website designs. It identifies promising concepts, combines them with each other, and rapidly repeats the process to evolve the designs that convert best.
Real-Time Insights. Ascend lets you test far more ideas than traditional A/B tests. Our dashboard lets you see which combinations of your ideas are providing the most uplift—and which aren't—all while teaching you about your customers in real-time.
With Carts Guru, you can reconnect with your abandoned cart users and turn them into buyers. Carts Guru is the all-in-one solution for abandoned cart recovery. Use Emails, SMS, Facebook Messenger, Facebook Ads and Automatic Calls to convert more than 20% of lost customers into sales.
An effective website is a a key to converting online visitors into customers. Google Optimize works seamlessly with Google Analytics so you can quickly test and launch improvements to your site — no coding required. Using Google Optimize, you can:
Create personalized experiences that resonate with your visitors.
Design custom landing pages for your Google Ads campaigns.
Understand how your personalised experiences impact the rest of your business with seamless reporting with Analytics.
Add a banner at the top of your website with an important message, such as changes to business hours.
Dual Purchase Theory in Purchase Decisions and Cart Abandonment
Pop-ups that don't get X'd out, but help marketers, business owners and entrepreneurs collect more emails for their e-commerce business. GrooveJar's set of customisable pop-up tools allow website owners to streamline their website and lead flow. 8 different apps, endless ways to use them.
Conversion rate optimisation software that swoops in to recover abandoning visitors and turn them into customers. Exit-intent technology tracks your visitors' mouse movements, serving up offers when they stray from your critical path. Customisable design templates let you optimise your offers on the fly, no development needed. Your most valuable customer segments are shown through real-time data about visits, impressions, and conversions, giving you insights into the offers that makes your take action.
401 Ridiculous Power Words to increase conversions by Summo.

collects email addresses once users get to your shopping cart and if they do not complete a transaction, the tool sends automated email reminders for users to complete a purchase. $10/month by Feb 2016.
Yieldify tracks your visitors' behaviour and serves personalised content on-site to give them a reason to stay and convert.
Final tip: Is your marketing not bringing the sales you want? Would you like to stop wasting your money on ads not performing? Find how you can increase your sales with our eCom boost program!
BEST CONVERSION RATE SOFTWARE LIST
This article was brought to you by…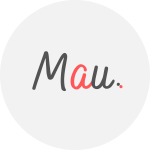 Mau is a Senior Digital Marketing Specialist with 15+ years helping clients solve their digital marketing challenges. Mau is a certified Facebook & Adwords Professional, Certified SEO Consultant and industry speaker. Mau trains marketers via Strategy Workshops & Training Sessions inc his popular Digital Marketing Plan & Social Media Plan templates. Subscribe to Mau's e-newsletter connect on Linkedin Instagram Facebook