BEST FREE LANDING PAGE TEMPLATES
Find below some free landing page templates along with some tips on how to create and publish the best landing page.
BEST TIPS WHEN CHOOSING A FREE LANDING PAGE TEMPLATE
Tips from Landing Page and Conversion Optimisation experts including Oli Gardner (Unbounce), Neil Patel, Mauricio Escobar (eDigital) and more..
ESSENTIAL 1: ONLY ONE CALL TO ACTION
A landing page must have ONLY have single goal – Only one link (call to action).
Button should stand out> place it right below the call to action and if possible above the fold.
Call to action examples: Copy 1: "Buy our landing page services!" – it is not very effective on its own.Copy: 2: "Need better landing pages? We can help you!" – isn't much betterCopy 3:  "An optimal Landing page will increase your conversions and decrease bouncing. Here is how it can be done…" it is much better.
Other call to actions can include:
Get a demo >
Try free >  or Try it for free >
Build my ___ now! >
Get Started > or Get Started Free >
Sign up – or explore features >
Get Instant Access >
Get Help Now >
Test it Out! >
Start My free Trial > or 15 day free trial >
Learn More >
See the difference >
Keep me informed! >
ESSENTIAL 2: NO DISTRACTIONS OR OTHER LINKS
Remove completely the navigation of some of your landing pages and have the page completely stand alone and distraction free. Services such as Unbounce and others can help create these stand alone pages that can be created as subdomains on your website with no need of a developer.
Reduce carousels as they are distractions.
Remove any ability for the users to do anything else apart from your ONE single goal.
ESSENTIAL 3: KEEP MOBILE IN MIND
Always keep mobile in mind when testing your landing page. as most of traffic to websites is from mobile devices now. Responsive landing pages is key.
ESSENTIAL 4: A LEAD GENERATION FORM
Consider form length. Too many fields might create "too much effort" reaction cuasing people to bounce before you capture their details. Depending on how motivating is your offer might trigger people to give you more personal details.
Test Form positioning. Different business have different success with where the form is placed, sometimes it can be successful at the bottom of the page, sometimes it can also be successful at the top.
Areas where you can position your form:
Right after blog post and tutorials,
In the footer
On a slideup box: appears when users scroll down a page – a clear indication they are interested in your content and are ready to learn more.
On top performing pages. Check your Google Analytics data for popular pages and place your best lead capture form.
In a feature box. You test adding a form to the top in a hard-to-miss feature box. Highlight what users will gain by completing your form.
ESSENTIAL 5: CONSISTENT BRANDING
Brand your landing pages consistently and invest in design, make it as similar to your other branded pages on your website.
Ensure there is consistency between ad creative and landing page creative so visitors can trust your landing page.
ESSENTIAL 6: RELEVANCY
Relevancy: if you are making a promise on your banner ad, make sure your landing page clearly provides what the reader was lead to expect.
A user has a goal to achieve or a specific need to fill. Whether you reach them via ads, adwords or social media. ensure you solve their need or help them achieve their goal.
Deliver what the reader needs right away – at the very top so your landing page provides ROTI Return on Time invested.
For users who are not ready to buy, your landing page should not push a product but provide insights or information.
ESSENTIAL 7: PEACE OF MIND
Provide security with a https page so users can feel safe transacting from your landing page.
ESSENTIAL 8: EXIT POP UPS
Most exit pop ups are boring and hard to escape. Make them delightful so users do not even need to think of escaping. Un-bounce offers a transparent "cloud" exit pop up that people love.
Give the reader a reason to think that your offering is better than everyone else.
Invite me to learn more, sign up or buy.
ESSENTIAL 9: COPYWRITING
Use the military communication technique BLUF Bottom line Up Front when writing your landing page. In which the conclusion – the most vital information and action – is place right at the start.
The BLUF will highlight your best copy right away, increase clarity and give the reader what they need to make an informed decision.
Give readers only the bare necessities to make a decision. Use a clear "TripWire" – An offer impossible to resist – Example: "Sign up for free and start…".
Aid your supporting paragraphs (Unique selling propositions) with powerful yet simple, positive visual icons.Make claims in no uncertain terms. On their site, Linode says their servers have "Zeus-like power". thats a very unique, positive and powerful short phrase.
Avoid plague words as these words waste time and decrease ROTI.
If for some reason you need to have a long landing page, break it up with subheadings, images, bullet points and other goodies.
Try the "Blank Sheet of Paper" test where you write down in a blank sheet of paper your title, subtitle, image caption or first paragraph and pass it to a stranger. Would the stranger understand it? if not, make it clearer!
Use images and videos that relate to the copy to draw in viewers.
Create affinity by empathise with their struggles and identify with their affiliations. You are one of them and they are one of you.
Fire reciprocity by giving something away for free. Studies have shown that even small gifts will often motivate the recipient to return the gift with a disproportionately large reciprocation. The idea is to fire a reason for readers to reciprocate by choosing you as their brand of choice.
Use power words to bring emotion to your readers. Examples: "staggering", "smashing", "stunning", "stupendously simple", "impressively advanced", "mind blowing excitement", "extraordinary thing", "exhilarating peak".
Impecable grammar is key. Always double and triple check your copy for spelling errors or sloppy grammar.
Make users avoid "pain". Use the theory of loss aversion, to get readers to seek relief by engaging with you. You can implement pain in the testimonials ( very effective at conveying pain in a trustworthy way)  or in the paragraphs of your landing page.
A great example a company using "pain" psychology is Prudential.
Pain: the worry about not having money enough to retire on
Concern: living in poverty
Guilt: procrastinating and not saving enough.
Same as "pain" you can use emotional "pleasure" cues. Use readers desired to be accepted, loed, appreciated, recognized, honoured, compensated, admired, etc.
Inspire a sense of "wonder" or "surprise". in the case you do not want to use "pain" or "pleasure" cues.
Psychology persuasion principles by Robert Cialdini still are relevant when writing a landing page.
Use the "Conclusion, Key points and Actions" framework when writing your landing pages. Example: PaypalConclusion: Send and receive money safelyKey points: Access your money anywhere. Trade business invoices in any currency.Actions: Start trading today
The Swatch watch really is the perfect example of something that's both completely functional, beautiful and weird at the same time. And the beauty doesn't detract from the purpose. You gotta create amazing landing page experiences that both perform and delight at the same time.
ESSENTIAL 10: SOCIAL PROOF ELEMENTS
Include social proof. this is specially critical when offering services or products that might have some sort of risk associated. You might want to add your top 3-4 customers logos or client testimonial. When adding testimonials ensure the testimonial is from someone who fits your target reader not a celebrity or an expert. Make sure your testimonials add real numbers, specific results, not just glittering generalities.
For information based landing pages ( you are solving a specific issue or problem) having social sharing buttons can show that other people are sharing and valuing your landing page article.
For email subscription landing pages, you can either promote the virtues of the information the reader will receive or promote the amount of people who have already subscribed: social proof. It is been found by Portent Internet Marketing Agency ( Ian Lurie) that promoting social proof are more popular.
ESSENTIAL 11: COMPELLING HEADLINES
Write compelling headlines that invite a visitor to take a closer look. Do not forget the headlines of your online form too.
ESSENTIAL 12: INTUITIVE NAVIGATION
Dont defy convention: make every element on the page as familiar as possible. Follow the same structure for navigation that other similar industry sites are using.
Help your readers with directional cues: can range from arrows glaringly pointing towards the information you want the visitor to read, to more subtle ones such an image of a person looking at the call to action button. Sub-headers and dot points can also help break up text and draw atention to key points.
ESSENTIAL 13: TRUST INDICATORS
Add trust indicators. Incorporate testimonials, reviews, press mentions, guarantee seals, security certification (business bureau, VeriSign).
ESSENTIAL 14: METHODS OF CONTACT
Show your business is legitimate by showing a phone number, a physical address and a contact form. Test including a live chat as people at the end of the day want to be helped by a real human. Ensure the "chat now" box is always present, regardless of scroll depth.
ESSENTIAL 15: A GUARANTEE
Customers love guarantees as it can help people feel reassured. Choose a type that works for your business type. The point is that you have a guarantee and the customers will know it. For email sign ups: you can promote a "100% No Spam Guarantee".
Position your guarantee close to the Call to Action CTA. as it will help the reader gets a bit of assurance and be ready to convert.
Use words such as "unbeatable guarantee", "100% risk free", "100% money back guarantee".
ESSENTIAL 16: TEST, TEST , TEST
Test your landing page call to action. When Firefox changed their call to action from "Try Firefox 3″ to 'Doanload Now- Free", it increase downloads by 3.6%. (Source: Formstack.com blog).Test different landing page combinations and keep track on what works and what does not. There is no such a checklist when writing the best landing page. you need to test, iterate and improve on an on-going basis.
If you need a hand setting up an optimised landing page, you can email MAU. today.
BEST FREE LANDING PAGE TEMPLATES 
was brought to you by…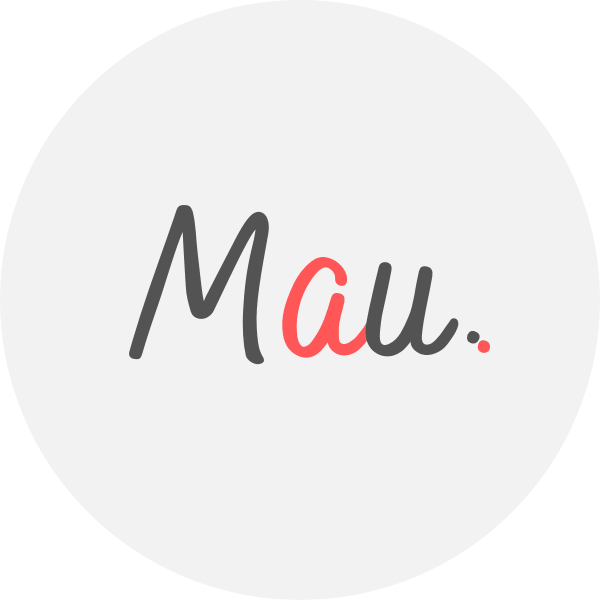 Award Winner Digital Marketer, top Linkedin Influencer, Certified Facebook / Adwords Professional, Certified SEO Consultant, StartUp Investor, Writer, Speaker. 15+ years optimising some of Australia's top brands. MAU.trains marketers via Strategy Workshops & Training Sessions inc his popular Digital Marketing Plan & Social Media Plan templates. MAU. enjoys football, latin music & hiking while teaching Digital Marketing or completing creative photography briefs and conceptual photography assignments. Subscribe to MAU.'s e-newsletter connect on LinkedIn Instagram Facebook
eDigital – Australia's "Digital Marketing" Destination
Share your opinion below 😀 ⇓