HOW TO RUN A CONSUMER COMPETITION IN AUSTRALIA
Find below all our tips, steps and instructions on how to run a consumer competition/contest/promotion in Australia. Brought to you by MAU. Digital Marketing Specialist at eDigital
HOW TO RUN A CONSUMER COMPETITION IN AUSTRALIA
BEFORE RUNNING A CONSUMER COMPETITION IN AUSTRALIA 
Partner Up for prizes Combine giveaways where you include products from others (then ask them to promote it to their audience also)
Partner Up with a Media Outlet: Ask publishers to run your contest on their site (and expose it to their audience)
Partner Up with Influencers: reach out to a group of bloggers with individually crafted giveaways of your product. Tools you can use to spot influencers are: Follower Wonk = Twitter, Buzz Sumo = Most Popular shared content, most likely they are also influencers.
Have a dedicated responsive landing page and ensure the competition is above the fold. Example: "Shoes for a year"
Create an easy to remember and distinguish URL: www yourwebsite.com/competitionname
Align your business mission to your prize. Example: you are an online cricket store & you have 2 prize…"Win a $250 Visa Gift Card" OR "Win a signed Shane Warne shirt + $200 gift voucher to spend in our online store". One of the prizes above is fairly generic, the other speaks directly to your types of customers. Try to incorporate something unique into your prize, this will greatly help you to drive more referrals & entries.
Ask users to enter a competition via content you can then share via social channels and promote on your website. Giving you extra free content!
Start promoting one or two weeks before to build excitement. Use your email marketing list to announce your competition. Initial awareness email.
Do not run a competition longer than a month.
Be careful when making certain tasks mandatory, for example not everyone has a Twitter or Instagram account. So you may be hurting your conversion rate (depending on the types of users you are targeting).
Build an Audience while running a competition. Make newsletter sign up mandatory in a nice way: "I would love to receive news and promotions from XYZ".
Test a Competition tool that allows for bonus entries. Gleam allows you to do this.
Find a tool that allows to filter Out un-wanted countries. Gleam allows you to do this.
Recycle previous successful competitions and its terms and conditions.
Be consistent with your competitions to ensure people see you as always giving away something so they follow you on social media. Have a competition calendar.
Find a Competition tool that allow competition entrants to be emailed (opt-in) about future competitions – Gleam allows for this.
TYPE OF COMPETITIONS YOU CAN RUN IN AUSTRALIA OR ANYWHERE
THINGS YOU CAN DO WHILE RUNNING A CONSUMER COMPETITION IN AUSTRALIA TO INCREASE ENTRIES 
Create UTM parameters to track the sources driving more visits to your competition entry page.
Promote your competition on key directory competitions websites. The list here
Not everyone will remember to enter from that first email, so use urgency to seed out some more emails during the contest. Some ideas: Milestones (i.e. if you unlock prizes after a certain amount of participation), 1 Week left, 2 Days left, 1 Day left, 6 Hours left.
Re-engage non-winners by a "Consolation email" strategy: An area of promotion that I often see overlooked is taking advantage after you draw the contest winners. After all, you've just had thousands of people enter to win a product that they want – so let them have it at a discount.
Test different competition entry types.
Create a Competition pop up Invitation on your website or at least the most popular pages to get extra entries
Use key hastags for extra reach #win #competition #contest #giveaway #australiancompetition #australiangiveaway #australiancontest
THINGS AN AUSTRALIAN MARKETER SHOULD HAVE WHEN RUNNING MANY CONSUMER COMPETITIONS
Create a competition checklist with all the above to ensure you do not miss anything on your next competition.
HOW TO RUN A CONSUMER COMPETITION IN AUSTRALIA
was brought to you by…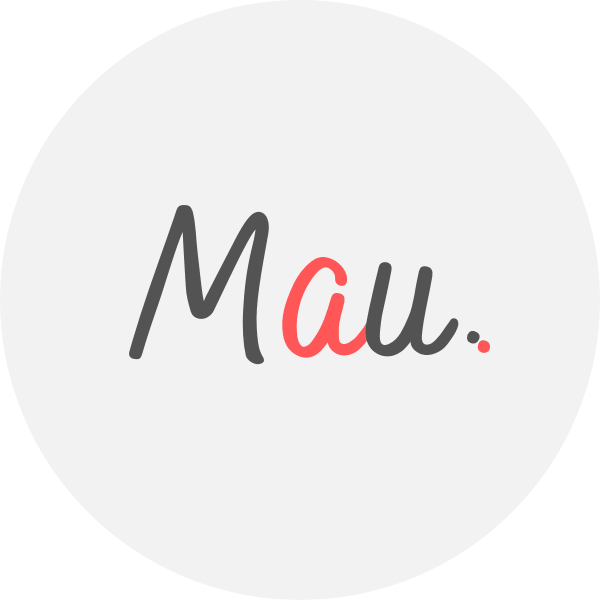 Award Winner Digital Marketer, top Linkedin Influencer, Certified Facebook / Adwords Professional, Certified SEO Consultant, StartUp Investor, Writer, Speaker. 15+ years optimising some of Australia's top brands. MAU.trains marketers via Strategy Workshops & Training Sessions inc his popular Digital Marketing Plan & Social Media Plan templates. MAU. enjoys football, latin music & hiking while teaching Digital Marketing or completing creative photography briefs and conceptual photography assignments. Subscribe to MAU.'s e-newsletter connect on LinkedIn Instagram Facebook
eDigital – Australia's "Digital Marketing" Destination
Share your opinion below 😀 ⇓