DIGITAL MARKETING & SOCIAL MEDIA CLASSES AND TRAINING
SOCIAL MEDIA MARKETING STRATEGY COURSE
Location: Online Webinar
Trainer: MAU. – Global Head of Digital Marketing Strategy at eDigital.
Duration: 1.5 hours Price: $95
ABOUT THIS COURSE:
With practical and effective examples, case studies and frameworks, you will learn how to build a successful Social Media Marketing Strategy that generate leads and tangible increases in sales results in the shortest time period. You will be shown top Social Media Marketing best practices, secrets, tricks, tips and tools most marketers do not know about it.
YOU WIL LEARN:
✔︎ How to design your Social Media Marketing Strategy.
✔︎ How to find and target your most profitable customer via Social Media.
✔︎ How to design a consistent and impactful visual brand your most profitable customer would love to follow, like and comment.
✔︎ How to keep an engaged audience that bring more users to follow you.
✔︎ How to create a strong aesthetic, how to compose images and all the Social Media etiquette tips you didn't know you needed to know.
✔︎ You will also get the chance to put their theories into practice by initiating your own Social Media Marketing Strategy.
✔︎ Free bonus: Have exclusive access to our  Social Media Marketing Plan Template.
SECURE YOUR PLACE NOW! 
PAST SOCIAL MEDIA COURSES IN SYDNEY & MELBOURNE
Express your interest for Mastering Google Analytics bootcamp by sending us an email today or subscribe to our e-newsletter and get alerted when this bootcamp becomes available.
Tuesday 24th Nov 2015. 6:30pm to 8:30pm @ Sydney CBD
About this class: Successful Australian brands – and more than 3500 brands globally – are leveraging one of the world's fastest growing social media platforms: Pinterest (70+ million users) to provide what customers want to see, increase traffic to their websites and increase conversions. There is no doubt, Pinterest has become the ideal app for users to organise images about projects, products, ideas, tips they are interested in. As it is mainly customer driven (people creating boards and pinning visual content) your brand has amazing opportunities to tell your brand story and personality, and invite active searchers to your product pages and increase engagement. On this rarely free session, you will learn how to define your Pinterest Marketing Strategy, promote your Pinterest account and get your visuals right for Pinterest so they can get discovered. You will also learn tactical executions including how to create and maintain boards, pinning, re-pinning and image optimisation among others.  Pinterest as one of the most viral social media platforms – 80% content share rate – is a free and effective way you should be using to propel your current marketing efforts. If you don't, it is very likely your competitors will. 
Wed 18th Nov 2015. 6:15pm to 7:45pm @ Sydney CBD
About this class: Speed up the implementation of an effective content Strategy. On this class, you will learn how to structure and implement an effective content strategy that targets your most profitable customers and the best tactical execution practices when creating and publishing different content pieces in order to increase traffic and conversions on your website.
Monday 9th 2015. Melbourne CBD
About this class: In today's internet marketplace, it's crucial to have an edge as you compete with the hundreds or thousands of other websites ranking for the same products and services as your site. Increasing traffic from organic listings in Google by targeting profitable "low hanging fruit" keywords can not only help you increase your site's unique visits, but can also boost your online sales and ROI. In this class, you'll get an overview of the principles and strategies you can use to determine and prioritise top keywords and take full advantage of SEO opportunities. You'll learn how to identify "low hanging fruit" keywords, analyse user intent, and get up to date on the latest changes and trends in SEO keyword research.
"THE RISE OF VISUAL SOCIAL MEDIA" CLASS. How to market your business on Instagram and Pinterest"
Wednesday 11th November 2015. Melbourne CBD. 
About this class: Learn how to increase your brand presence though visual discovery on Instagram and Pinterest. Go deep into each platform's unique audience and content, and develop effective platform-specific marketing campaigns for your own business or brand. Instagram has 600M+ active users and successful brands are leveraging the platform to showcase creative content and humanise their brand. Pinterest is one of the fastest growing platforms with over 300 million users  and also one of the most viral, with an 80% content share rate. In this class, you'll learn to increase your brand presence, acquire new users and drive traffic back to your site using these three platforms. It's ideal for marketers, startup founders, social media managers, PR managers and bloggers – and your brand doesn't necessarily have to be in the lifestyle category to benefit!
"EFFECTIVE KEYWORD RESEARCH FOR THE NEW SEO RULES" CLASS
Tuesday 20th Oct 2015. 6:30pm to 8:30pm @ Sydney CBD
About this class: keyword research is the foundation of any successful SEO strategy. Increasing traffic from organic listings in Google by targeting profitable "low hanging fruit" keywords can increase not just visits but also your online sales and ROI. It is crucial you know how to compete with hundreds or even thousands of websites ranking for your products and services. You learn how you can set up and action your keyword strategy before your competitors do.With practical advice and real examples, you will learn techniques used by Sydney SEO consultant MAU. to research, define and target profitable keywords. You will also learn how to analyse "user intent" to pick some valuable keywords, how to deal with synonyms, misspellings, name variations, branded terms vs generic terms, singulars and plurals, competitive intelligence seo tools and reverse engineering approach to keyword research.
Wednesday 23th of September 2015 @ Sydney CBD
About this class: Your business has a social media presence, but what are you doing to capitalise on it? In this class we discuss the most effective methods for creating traffic-driving content, and implementing social media for user acquisition, community management and advertising. We'll cover the mechanics behind creating an integrated social media strategy, as well as acquiring and retaining fans to foster a robust captive marketing audience.
STUDENT FEEDBACK

NEXT
Before familiar with some of these popular social media tools
Need a social media policy? This article will help you draft and implement the best social media policy including the option of requesting a free social media policy template.
Not sure where to start your SEO strategy and looking for a SEO consultant in Sydney? Contact us! We help business rank faster by effective SEO strategies.
e

DIGITAL CLASSES
was brought to you by…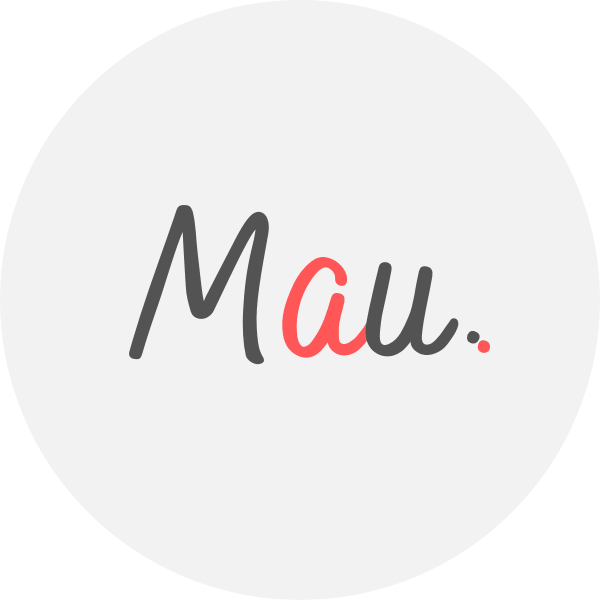 Award Winner Digital Marketer, top Linkedin Influencer, Certified Facebook / Adwords Professional, Certified SEO Consultant, StartUp Investor, Writer, Speaker. 15+ years optimising some of Australia's top brands. MAU.trains marketers via Strategy Workshops & Training Sessions inc his popular Digital Marketing Plan & Social Media Plan templates. MAU. enjoys football, latin music & hiking while teaching Digital Marketing or completing creative photography briefs and conceptual photography assignments. Subscribe to MAU.'s e-newsletter connect on LinkedIn Instagram Facebook
eDigital – Australia's "Digital Marketing" Destination
Share your opinion below 😀 ⇓