LOW-PRICED INFLUENCER MARKETING PLATFORMS 2019 LIST
Find below the top list of the cheapest and most affordable Influencer marketing platforms that offer low cost influencer marketing services. Curated by MAU. Senior Digital Marketing Specialist at eDigital.
WHICH LOW COST INFLUENCER MARKETING PLATFORMS ARE AVAILABLE?
[
Also read: How much do influencers charge?]
The number of influencer marketing platforms we have been discovering have more than double in the last year, however few of them are low cost, affordable and offer a cheaper price compare to industry standards.
Reviewing some of the most affordable low cost influencer marketing platforms is surely a task you, other business owners and many marketers will explore and complete during 2019 and this article is here to help you in that initial stage of handpicking some low cost Influencer Marketing platform options.
Get ready and brief an influencer with this best Influencer Brief Template
WHATS A LOW-PRICED INFLUENCER MARKETING PLATFORM
A low-priced Influencer Marketing Platform (aka Social Influencer Network) is an online tool or software that offers low prices via app or web browser and that allows you to search, contact, negotiate, manage, communicate with the influencers; measure, optimise campaigns and present results. Each platform has different pricing options allowing you to choose the best for your needs and budget. Some influencer platforms allow you to use the tool for free for a limited time period while others charge a monthly fee.
The top 3 most important steps when crafting an influencer brief
BENEFITS OF USING AN AFFORDABLE INFLUENCER MARKETING PLATFORM
Some of the key benefits of using a cheap influencer platform are:
Reduce risk. You can test how influencer marketing platforms work with a low budget. You can start small and increase budget as you feel more comfortable with the results.
 Get to know how influencer marketing works. When choosing a low cost influencer marketing software, you are allowing yourself to get to know how influencer marketing work.
Learn how to brief. When you are new to Influencer Marketing, you want to assign small payments to influencers and test different type of briefs. You will learn on the go and refine as you go.
The 4 influencer marketing facts you must know before investing

Still not sure if you are ready to use a cheap Influencer Marketing Platform? Check out some reasons why influencer marketing will explode this year
– Your boss will be surprised with these stats.
What to expect when using a low-priced influencer marketing platform…
As anything you buy cheap, the quality of the service or delivery can be compromised. Influencer marketing platforms that offer extremely low prices might not offer you all the service of more price premium competitors.
Some of the functionality or service that can be missed include:
Ability to discover many influencers. The tool might not have enough influencers to really help your marketing goals.
Not that easy to negotiate and pay to influencers. You may want to check how easy will be to negotiate and pay to the influencers listed on your low cost influencer marketing software.
Lack of tools to manage communication. Some of the cheapest influencer marketing platforms have not built workflows or project management tools to help you communicate with influencers and make sure your influencer marketing campaigns are easy to manage.
Basic reporting, tracking and measurement. This can be important depending on the level of granularity you need for your reporting.
Hard to find the right fit. Not all influencers are going to be the right ones for your brand and campaign. Check how easy will be to cherry pick the right influencers.
Low quality control. Does the platform accept anyone with a big number of followers even if those accounts are just copying poplar content or does the platform focus on high quality creative content from authentic creators?
Managing content copyrights or licensee fees. Does the platform help you have clear licensee fees or copyrights agreements with your influencers?
Productivity. Does the influencer platform really reduce your time it takes to do all of the above?
⬇ Click on the image below ⬇
LOW-PRICED INFLUENCER MARKETING PLATFORMS – 2019 LIST
Includes some of the most affordable, economical influencer marketing platforms in Australia and around the world. (A to Z order)
A marketing tool to find influencers and outreach them through Email. It's an integrated platform to find affiliates, bloggers, influencers and business prospects from millions of contacts and run automated email campaign. Prices start at $9/month.
Buzzoka is a brand new Influencer Marketing platform working with leading Indian brands primarly. Buzzoka offers creative thought process and ROI metrics for your influencer marketing campaigns. The unique combination of Indian celebrities, influencers  is a huge advantage that Buzzoka has over other agencies and platforms.
While choosing an Influencer Marketing platform, brands should consider the network strength, multi-platform support, turn-around-time and post campaign analytics as a key. Influencer Marketing is an artistic plug rather a scientific and hence creative indulgence of the content team is yet another major aspect.  Ashutosh Harbola, CEO, Buzzoka
BuzzStream is a software that helps the world's best marketers promote their products, services and content to build links and buzz from popular bloggers, writers and influencers. Prices start at $24/month.
Buzzsumo will help you find content from top writers and influencers that are resonating on social media. You can search by topic or website and see the most shared content on the web.
Find out "How to measure ROI on an Influencer Marketing Campaign"
Dealspotr is a crowd-sourced database of the deals, promotions, offers and coupons. You can publish deals on this site. Dealspotr's Marketplace is where brands can connect with top bloggers and other influencers to help promote their latest deals. To promote your deals, you can ask influencers to create a blog post, a social media post or a YouTube video to promote your deal.
Launched in June 2018, Facebook Brand Collabs Manager is Facebook's influencer marketplace that helps brands and creators find, learn more about and connect with each other. As a marketer, the tool lets you:
You can set an audience match to see the percentage of each creator's audience that matches yours.

You can choose any creator or group of creators and find others with similar audiences.

You can explore customised lists of creators based on your past branded content partners, creators who like your Facebook business page and more.

You can email creators and start a conversation about collaborating.
As a content creator you can:
Create branded content posts, tag partners and share with them for review in a single step. Advertisers can then boost posts to extend their reach and target your audience in ads without any extra back and forth.
If you're a brand, sponsor, advertiser or marketer interested in gaining access, Facebook Page admins can apply here.
Owned by Google, this is of the largest self-service influencer platforms that makes YouTube influencer marketing easy for advertisers, brands and influencers. Famebit is a  premium marketplace for branded content. Powered by data, the platform offers great tools to connect brands with the right creators, enabling branded content that reaches the right audience and inspires action. If you are an influencer or Youtuber, you will need at least 5000 followers to work with Famebit.
Key features:
Control the content your customers see. With FameBit, you can launch a campaign for free, select the right creators, review and approve content before it goes live, and easily manage all aspects of your campaigns in one place.
Flexible Budgets. Signing up for FameBit is free and since you set your content budget, you're in charge of how much you spend. Some brands spend tens of thousands per campaign, but you can start as cheap as $100.
Data driven Influencer Marketing. Finding the right creators is key. With advanced campaign targeting and proposal filtering, you can target influencers who have the audience and engagement to drive results for your brand.
Brand safe content. View influencer profiles, review content proposals, send your own talking points, and decide what content gets posted about your brand and when.
Easy to create Influencer Campaigns. Select the platforms you want to receive proposals for, choose sponsorship types, provide an overview of your product or service and set your content budget.
Followerwonk is a great tool to analyse your current Twitter follower base and find influencers that can help you reach more valuable customers. Followerwonk's search feature allows you to find Twitter profiles based on keywords in their bio/name, or their location and URL. You can also segment your current Twitter followers by location, bio, and who they follow. You can also compare twitter accounts.
With GroupHigh you can find bloggers and social media influencers, research and review websites, measure content and the results of influencer marketing and blogger outreach. Search over 15 million blogger profiles and identify influencers. The heart of GroupHigh is their blogger index, complete with easy to digest content overviews, contact information and reach metrics. Marketers can pull lists of content creators by niche topic expertise and funneling them down by social presence, total reach and location.
influence.co gives you a complete platform to run your influencer marketing campaign from start to finish. With the largest database of authorized influencer profiles, tools to help you reach out or accept applications and the ability to run reports on your influencers' content performance, influence.co has your back at every step. Best of all, you can use the platform for free. Get started with a business page today. Key features:
Discover. Discover influencers across all major social media platforms that fit your campaign. Search by location, category, age, gender, follower count, and previous collaborations.
Analyse and Organise.Understand an influencer's complete social reach across all networks, engagement rates and examples of previous collaborations. Download their media kits and see the cost to work with them. Save your favorite influencers to lists where you can compare their most vital statistics.
Contact. Contact influencers one by one or in bulk using lists you have built. Track which influencers you've reached out to.
The platform makes it easy to browse and evaluate influencers you want to work with, with a free chrome extension you can use to find out more about influencers wherever they're mentioned on the internet.
All influencer marketing companies state how many influencers they have. What these numbers actual mean varies highly. Ask platforms if their influencers build their own profiles or if the data is "scraped". You will see a big difference in data quality, freshness and influencer responsiveness if the company has a real relationship with the influencer. Niel Robertson, CEO, influence.co
Instagramers.com was founded to help people share their experiences and ideas through Instagram. Instagramers allows its community of Instagram fans around the world to share their life, feelings, sensations and advice with other Instagram fans to build followings and maximise reach.  Meet-ups are organised to group not only Instagram fans but also influencers with the objective to share knowledge and experiences using Instagram. Instagramers is surely one of the most popular Instagram communities worldwide with regular meetups and tutorials.
Publicly traded in Nasdaq, Izea is an Influencer Marketing software for both marketers and agencies that automates multi-type influencer and content marketing programs. The platform efficiently scales the activation of influencers by managing the workflow from discovery to payment. When you use their influencer marketing services their team will also help strategize, execute and optimize your campaign.
As influencer marketing has become a more meaningful component of the marketing mix, brands and agencies are looking to build private influencer networks with exclusive access and offers. Private networks enable marketers to create a segmented network with special permissions, while simultaneously gaining access to the entire network of social media connections. Curation tools, list management and administrative features are also important for marketers to distribute different opportunities to those inside and outside their network, all within the same platform. You want to remove frustrating bottlenecks in the workflow between all parties, making transactions more efficient and saving everyone time and money

– 

Ted Murphy, Founder and CEO of IZEA
Kred is a social profile evaluation tool that influencers use to compare themselves to others. You can also find and evaluate potential influencers to work with your brand. Kred measures "influence" based on a variety of metrics, including: Followers, Social mentions, Replies, Retweets. You can visit the "Kred Communities" section where it shows top influencers based on specific topics or interests. You can join groups related to your niche and you'll have access to influencer leaderboards for that group.

Linqia is a leader in performance content marketing technology, delivering complete influencer marketing programs that are guaranteed to deliver business outcomes for marketers. Linqia's Influencer tool is one of the easiest way to inspire action with your key audiences through authentic, influencer-generated content. Linqia's performance pricing model means marketers only pay for consumers who have developed an emotional connection with their brands and have taken an action as a result. As programs continue to run over time, the Linqia platform identifies the best performing content and enables marketers to amplify it through social and native advertising, reaching "look-alike" consumers with content that has been proven to deliver results. Founded in 2012, Linqia works with over 200 leading national brands including Black & Decker, Epson, Gerber, Herdez, JP Morgan Chase, Kimberly-Clark, Mezzeta, NBC, Nestle, Purina, Samsung, Unilever, Viacom and Walmart. Linqia is headquartered in San Francisco, CA with offices in Chicago and New York. Check out Linqia's latest State of Influencer Marketing Report.
In recognition that brands names want to capitalize on the true value of influencer marketing, NeoReach was founded as a software solution to this. However, NeoReach did not want to hand over all of the power to brands, so they created a self-service influencer marketing platform; where agencies and influencers can manage their own relationships with brands, while paying no commission.  Currently, NeoReach has a basis of 3M+ influencers to connect with brands and market campaigns. Additionally on top of all this, NeoReach's software also offers Influencer Analytics, Exportable Reports, API Integrations and a Client Portal to make it easier for both brands and influencers to maximise reach through building brand loyalty. Featured on: The Wall Street Journal, ADWEEK, Business Insider, REUTERS. Free 14 day trial. Key features:
Search & Analyse. Find exactly who you need, when you need them. Utilise Neorich network of influencers or import your own. Target influencers and their audience by specific keywords, demographics, interests, location, and that's just the start.
Workflow Automation. Manage your influencer relationships, contact information, notes, contracts, and historical influencer campaign data. Use our battle-tested workflow to coordinate each step of your campaign fulfilment process.
Measurement. Automatically verify influencer reach, brand alignment, and targeted message delivery, all while measuring real time influencer post performance. Then export reports when you're ready to share your results.
Real support. In-house influencer experts and certified partners can provide professional services right alongside our software. Neorich operate across platforms and industry verticals and leverage partner network to set you up with a team who will select optimal influencers and streamline campaign management.
Niche.co is an online community that supports social media creators to engage, thrive, and monetize their content with top brands. Most of their creators have already established communities on Instagram and Tumblr giving the tools to content creators on different niches and verticals the opportunity to connect with brands interested on their content. Niche provides creators with the ability to grow, understand, and activate their social presence across all networks. Niche, a part of the Twitter family since 2015, works with creators worldwide alongside top brands to develop authentic and resonating branded content.
Work with industry leading brands on a campaign-by-campaign basis
Attend exclusive meet-up's / events with creators from all over the world
Access analytics across all of your major social networks
Ninja Outreach is a blogger outreach software CRM perfect for influencer marketing. Allows you to empower your PR team to find and outreach to bloggers.
Pixlee helps you find, partner, and measure social influencer marketing relationships to increase brand awareness and increase sales. Use the high quality influencer content and their assets to improve your Commerce conversion rates. Key Features:
Influencer Discovery. Discover and grow the power of your brand Influencers across social media. Pixlee's Social CRM gives brands an easy to use set of tools for discovering influencers and brand advocates. You can find your most engaged customer advocating on behalf of your brand across Instagram, Twitter, Facebook, etc. Look across social media for the people engaging with you brand that have the highest reach and influence.
Influencer WatchList. You will be able to dentify people that are relevant to your brand and audience but have not engaged with your brand directly yet. This tool will help you create new influencers from watchlist and convert potential influencers into brand advocates.
Influencer Management and Measure Hub. Pixlee offers a centralised platform for Influencer Marketing. You can get rid of manual spreadsheets and messy inboxes for managing influencers. Pixlee influencers hub will help you organize, track, and manage a network of social influencers and brand ambassadors. You will be able to monitor and track the business ROI impact and success of your Influencer program.
One to One Messaging tool. Pixlee platform offers a way to reach out and connect with key customers through Pixlee's Message Center so you can maintain a regular cadence with top customers and help create more 1:1 relationships with your most important customers.
Influencers Content Collection and Curation. Pixlee's Social CRM also collects the content and high performing content Influencers create about your brand.
Influencer Campaigns and Galleries. Pixlee influencer platform allows you to use high performing influencer content across Social, eCommerce sites, and email, to inspire shoppers to engage and purchase. Pixlee will help you make influencer content shoppable and publish across your top marketing channels (websites, e-newsletters, etc). The idea is to extend the life of your investment into Influencer Marketing by using their content in more channels.
Infinite Fresh authentic content. The content your influencer create will outperform stock and professional creative. It is authentic and scalable way to get more fresh content for all marketing channels.
Measure Influencers Marketing Campaigns. Connect influencer marketing campaigns to actual sales and track the performance of different influencers and their content.
                                                                                                                PIN THIS ARTICLE ON PINTEREST ⬇
Shoutcart is a marketplace for buying shoutouts. Though some of the prices can be very cheap, it's also a fairly open platform, so be sure to carefully assess any influencers you want to work with. Prices start as low as $15 with basic stats for each creator and a score to help you gauge the legitimacy of their audience. Shoutouts can be purchased for posts where you supply the creative, with the option to pay more to also get a link in the influencer's bio for a limited time. You can also place orders for instagram stories with a link. With instagram stories, you are able to place Call to Action in your story, and get audiences to click (swipe up) and visit your landing page directly from your story!
Shoutcart also offers Influencer packages which are lists of influencers available to promote your campaigns with one simple order. Packages are bundled into following groups:
by influencer category based on success rate
by influencer category based on CPM rates
by keyword (cats, makeup, travel) otherwise not found in categories
Influencer packages can be ordered as:
2hr posts in feed
Permanent posts in feed
24hr Instagram Stories + link
There is wealth of data available about these Shoutcart packages, that is otherwise not available across Shoutcart, such as engagement rates, likes per photo, etc.
Social Crawlytics is a great tool to help you evaluate bloggers. You can crawl a website or blog, then see a report detailing which/how many pages are being shared on social media. The bloggers can be organise by social share count. You can see the most popular blog posts and displays them in order of social shares. These would be good influencers to target.
Social Soup was founded through the realisation that influencers are the most powerful advertising sources of new ideas and innovations. The organisation focuses on testing prototypes and early-stage concepts before other companies through all social media channels. Social Soup feeds off connecting brand new products and campaigns with leading influencers. Key offerings: One of Australia's largest influencer community with over 170k 'soupers' and over 450k products that have been trialed. This organisation differs in the immensity of being able to handle multiple projects coherently by building personalised customer profiles. Social soup aims to build relationships with influencers to aid their relationships with targeted customers. Founder: Sharyn. Clients: Nutella, BONDS, Dyson, Fitness First, Veet. Australian based.
TRIBE is a relatively newer influencer marketing platform that recognised a fault in the market. The organisation's leading entrepreneurs recognised that influencers had less power to manage themselves and communicate to brands to advertise their products. In light of this, TRIBE created a marketplace where influencers can more easily engage with brands and audiences on a 1:1 basis. Different Factors: Brands create campaign briefings and content ideas for the influencer in case they are short of innovative thoughts, however they still leave the power with the influencer as only they can construct their post. Pricing: For brands, TRIBE charges a 20% commission on any post they purchase; for Influencers, TRIBE is a free service. Founder: Jules Lund. Australian based. Most Paid Influencer: Rebecca Gawthorne – Australian dietitian who has make over AUD$100K through the tribe platform.
TweetDeck is a great tool for managing Twitter accounts, but it also has features that can help you research potential influencers. It allows you to easily see how many followers an account has, and how many Twitter lists they're on. This is a good indicator of an influencer's value to their audience. TweetDeck also has a search tool to help you find tweets based on hashtags or keywords. Of course, you can do this right on Twitter with their search feature, but TweetDeck allows you to narrow your search only to Tweets that have high retweets, likes, or replies.
Upfluence helps brands tell their story with powerful influencer & content marketing technology. Upfluence Software is an all-in-one SaaS that allows brands to identify and contact their influencers at scale. Additional features such as campaign management, reporting tools and a payment processing platform simplify influencer interactions so brands can focus on their marketing goals. Upfluence Software is currently used by 100+ clients worldwide. Since 2013, Upfluence has successfully positioned itself in key industries (Luxury, High-Tech, PCG…) and plays a central role in ensuring the success of its customers including Microsoft, EDF, Paypal or Victorinox.
When choosing an Influencer platform, scalability should always be a deal-breaker. If you can't leverage campaigns more efficiently, what's the point? We know that dozens of targeted micro-influencers produce the highest engagement but this level of influencer discovery and mobilisation requires advanced scaling technology – Nicholas Miachon, CMO Upfluence.
Whalar is the only Influencer Marketing Platform that is a Facebook, Instagram & Snapchat approved partner. You can find exceptional creators with real-world insights to help you grow the reach of your brand. They offer two pricing options:
Managed Serviced 20%. The Managed Campaign Service is where our team takes care of sourcing, briefing, negotiation and delivery, PO / invoice payments, phone and in-person support. There is a minimum fee of USD$6.5K associated with this service.
Self-service USD$1499. Use the Whalar marketplace to discover the right content creators for your brand and run your own campaigns. Brief & negotiate with content creators, make escrow payments, approve content and more. If you don't like what you see, you can get a full refund within 30 days.
We have the good fortune of having advertising legend, Sir John Hegarty, as our Chairman. The best piece of advice he has ever given was as simple as saying 'All roads lead to the work'. So, when you're trying to pick an influencer marketing platform my advice would be to focus on the work that's been done for other brands. Is it work that makes you go WOW, is it work that you could imagine the brand can use in lots of ways and lots of places – Neil Waller, CEO Whalar
Read > HOW TO CONVINCE YOUR BOSS ABOUT INFLUENCER MARKETING – BEST REASONS
Read > HOW TO SUCCESSFULLY PARTNER WITH CELEBRITIES 
Read > HOW TO CHOOSE THE RIGHT INFLUENCER
Read > BEST TIPS FOR A SUCCESSFUL INFLUENCER MARKETING CAMPAIGN
THE BIGGEST CHALLENGES MANAGING INFLUENCER MARKETING CAMPAIGNS
THE 3 "EARLY WARNING" SIGNS FOR CHANGING YOUR INFLUENCER MARKETING STRATEGY
Not sure about the Return on Investment. Proper measurement (metrics) will need to be in place so you can actively monitor  your influencer program ROI.
Social Media backlash. Your influencer personality, voice and tone does not reflect the values of your brand. You will need to re-shape your influencer program immediately.
The best fit influencers are hard to reach and co-operate. You will need to take the tough decision of not extending contracts and allowing emerging influencers to work with you who will be willing to put the time and effort required to successfully collaborate with your brand.
Read > HOW TO VET INFLUENCERS FOR A SUCCESSFUL CAMPAIGN
TOOLS TO SEARCH AND FIND INFLUENCERS
BuzzStream Infuencers tool – you type a keyword and BuzzStream will give you top influencers. Most of them seems to be from Twitter though.
Followerwonk Search Twitter bios to find who has a great following base – they might be also influencers on other platforms ie facebook, youtube, instagram.

CONCLUSION
The great advantage about using a lost cost influencer marketing platform with micro influencers is that you can get a lot done on a small budget. Micro-influencers charge very reasonable low fees and cheap prices compared with popular celebrity status influencers. At the same time, there are also plenty of affordable/free Influencer Marketing tools out there that can help you and really optimise your marketing ROI.
Start spending just a few dollars on an influencer marketing platform, software or agency to scale your micro-influencer marketing campaigns. Take advantage of these cheap economical tools to find the right influencers, manage your campaigns, and track results.
Learn "How to make an Employee Influencer Marketing Program" and get influencing success internally from your own employees.
LOW-PRICED INFLUENCER MARKETING PLATFORMS
was brought to you by…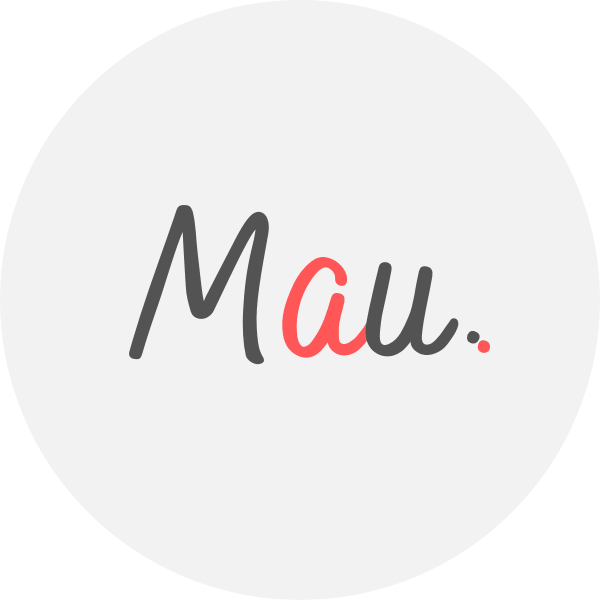 Award Winner Digital Marketer, top Linkedin Influencer, Certified Facebook / Adwords Professional, Certified SEO Consultant, StartUp Investor, Writer, Speaker. 15+ years optimising some of Australia's top brands. MAU.trains marketers via Strategy Workshops & Training Sessions inc his popular Digital Marketing Plan & Social Media Plan templates. MAU. enjoys football, latin music & hiking while teaching Digital Marketing or completing creative photography briefs and conceptual photography assignments. Subscribe to MAU.'s e-newsletter connect on LinkedIn Instagram Facebook
eDigital – Australia's "Digital Marketing" Destination
Share your opinion below 😀 ⇓