HOW TO EFFECTIVELY CREATE AND USE UTM TRACKING GUIDE
Find out our Best Practices on How to Effectively Create and Use UTM tracking codes below…
RELATED > WHAT IS UTM TRACKING?
HOW TO EFFECTIVELY CREATE AND USE UTM TRACKING CODES
1. DEFINE YOUR UTM TRACKING TAGS
TheUTM tags at the end of your URL are broken up into five categories.  You can use all five variables in one URL or any combination.
Campaign: (Required) What is the campaign name? What campaign are you sending tra c to? What is the main o er you want people who click your links or ads to opt in for?
Lead Source: (Required) What platform or website is this link placed on? Where are these leads coming from? Facebook, Google, email, blog, etc.?
Medium: (Required) What platform or website is this link placed on? Where are these leads coming from? Facebook, Google, email, blog, etc.?
Content: (Optional) This variable should include identifying information about the speci c content they clicked on. What version of an ad was it? What headline was it? What image did it have? What CTA did it have? This variable should be completely unique for each link.
Term: (Optional) This variable is generally used for search platforms and is where you would put the information about the terms you are bidding on. In Google, this can be the specific search term or keywords that a lead would use to nd your Adwords campaign. You could also use it to identify the audience that you used for an ad in Facebook.
EXAMPLE OF A UTM TRACKING CODE
We wanted to drive traffic to a specific campaign landing page; therefore URL is https://www.edigitalagency.com.au/best-campaign-tracking-guide/
The source of this campaign was to be Facebook; therefore UTM Source: facebook
The medium to promote this campaign was a paid post; therefore UTM Medium: paidpost
The name of this campaign was: Campaign Tracking Guide; therefore UTM Campaign: Campaign tracking Guide
Search campaigns were not run; therefore UTM Term code was not used.
The paid post showed an image of a blue guide on top of a table and they ad went live July 1st 2018. UTM Content: blue guide top table July 1
https://www.edigitalagency.com.au/best-campaign-tracking-guide/?utm_source=facebook&utm_medium=paidpost&utm_campaign=campaign%20tracking%20guide&utm_content=blue%20guide%20top%20table%20july%201
The above landing url with UTM tracking codes is an example.
In this example we are promoting a new "Campaign Tracking Guide 2018″ via a Facebook ad. We have created a custom audience for this ad who are women between 25-50 years old who live in Australia and who are interested in marketing and advertising. We are going to call this Audience: "Audience1" and save it with such name on our Facebook audience settings.
2.CREATE YOUR UTM TRACKING CODES ANALYSING YOUR YEARLY CAMPAIGNS.
TOP TIPS WHEN USING UTM TRACKING CODES
Once you've set up the UTM structure for a specific URL, it's crucial that you use the variables you've established consistently.
Keep the spelling, spacing and capitalisation exactly the same each time you use a variable, otherwise they will be tracked as two different variables. So, facebook, Facebook, _Facebook and -Facebook would all be considered different variables, even though they are the same word.
The UTM wording that you use will be visible in the URL, so make sure you aren't using any terms that you wouldn't want your website visitors to see.
Most businesses will have marketing campaigns running across multiple platforms at once, and UTM variables are very easy to integrate into most, if not all, of these assets. You just need to ensure you have your UTM parameters organise before launching your campaigns.
Most businesses will also run multiple iterations of these assets — using different copy, images, headlines or CTAs — and then, depending on how they perform, you can turn off some and increase budget on the best performing ones, drive more traffic to some or optimise them further.
While it is common to only associate UTM variables with paid digital ads, they can be included in almost any asset you are driving traffic towards. This includes social media posts (non ads), blog articles, emails and more.
Remember, each of these assets should link to the same site but use a different UTM variable link.
To help you organise your campaign UTM variables, you can purchase our Digital Marketing Plan template made in Google Sheets for team collaboration. This template offers a UTM Builder/Generator section where you can create and log all the UTM variables used for all your campaigns, ensuring everyone in your team uses the same correct utm tracking codes.
With this template you can create and organise the actual UTM variables that you will be using for each of your campaign channels you will use to promote your campaign, such as Facebook ads, Display ads, social media posts, emails and guest blog articles.
Once you've decided on the best variable structure for your campaign, you can put those variables into your UTM link generator.
WHEN TO USE UTM TRACKING CODES
You should be using UTM tracking codes any time you're sending traffic to your own content. Whether it's in a blog article, a social media post or an ad, it's important to use a link with UTM tracking so that you can measure the results of your time and money spent promoting your business via different channels.
HOW TO FIND UTM TRACKING RESULTS
After you set up UTM variables, you'll need the right tracking and reporting capabilities to understand your leads' and customers' preferences. You can view the results of your campaigns in your Google Analytics profile under "Campaigns" From there, the different campaigns (that you designate based on the utm_campaign parameters that your created) will populate, and you will be able to see and track your results.
MONITORING YOUR UTM TRACKING CODES
Monitor your campaign continuously as it runs to scan for problems, adjust your promotional strategy and budgets, and test different variations to steadily increase your conversion rates. Things you need to pay attention:
Conversions: How many people are making it to your landing page? What assets are driving conversions? How many people are purchasing? What marketing channels (UTM Source) are generating most of the conversions. Is it your Facebook ads?  One landing page versus another? One email versus another?
Optimisation: How can you adjust your campaign to get more conversions? Should you spend more on your Instagram ads than YouTube ads? Should you stop sending one email and instead send the one that's working best?
Once you have UTM data, you have a great opportunity to adjust and optimise your campaigns. Knowing what channels and what assets resonates the most with your audience, you can optimise your budget and increase your ROI.
RELATED > WHAT IS UTM TRACKING?
HOW TO CREATE AND USE UTM TRACKING GUIDE
was brought to you by…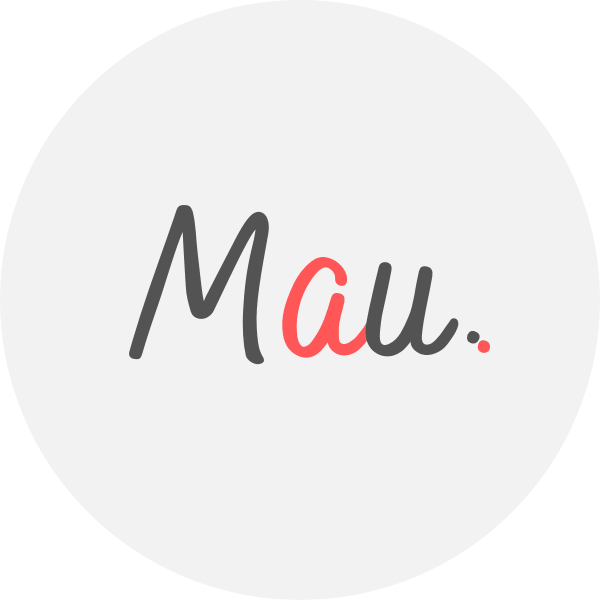 MAU. is an Award Winner Digital Marketing Specialist (Masters in Marketing), Certified Facebook/Adwords Professional, Certified SEO Consultant, Top Linkedin Influencer (6k connections), StartUp Investor, Writer, International Speaker. 15+ years experience optimising Digital Marketing Campaigns. Worked for top brands such as Realestate.com.au, News Limited, The Athletes Foot, Thrifty, NSW Government. MAU. also trains marketers via Strategy Workshops & Training Sessions. His popular Digital Marketing Plan & Social Media Plan templates downloaded by thousands. MAU. travels the world while teaching Digital Marketing or completing creative photography briefs and conceptual photography assignments. MAU. enjoys football, latin music and trekking. Subscribe to MAU. e-newsletter or connect on LinkedInInstagramFacebook

eDigital – One of Australia's Top 5 Most 🏆 Visited Digital Marketing Sites
NOW YOUR TURN! 
Share your opinion or your best tip below 😀 ⇓