BUY REAL INSTAGRAM FOLLOWERS
eDigital can manage and optimise your Instagram account to get you 10.000 real Instagram followers.
BUY 10.000 REAL INSTAGRAM FOLLOWERS
WHO BENEFITS THE MOST FROM THIS SERVICE?
Most of our clients are elite individuals with exclusive brands who are interested to have a very selective Instagram following based between 10.000 and 100.000 Instagram followers.
Our upper-class clientele do not want a million followers.
Their exclusive high end products and services can only be accessed by few thousands around the world who have the lifestyle and disposable income to enjoy preferential experiences with those brands.
Rich, millionaires, wealthy individuals who like chic, sophisticated and a refined lifestyle and who want a very selected Instagram following greatly benefit from our Instagram followers service.
There is no doubt most our stylish clients come from amazing cities such as New York, London, Paris, Chicago, Los Angeles, Hawaii, Miami, Monaco, St Tropez, Dubai, Barcelona, San Francisco, Seattle, Sydney and Hong Kong. They holiday in places as voguish as British Virgin Islands, Bora Bora, Gustavia (St Barthélemy), Seychelles, Musha Cay, Timor Leste, Saint Helena Islands and other exclusive locations you will never hear about.
Our clients want followers who also like limited collections from Cartier, Harry Wiston, Bucellatti, Tiffany & Co, Graffring, Bvlgari, Mikimoto, Chopard, Hermes, Paket Philippe, Hulbot, Frank Muller. They have dined at top fine dining restaurants around the world such as Epicure, Kei, Aspic, Labeille, Osteria Francescana, El Celler De Can Roca, Mugaritz. They have a car collection which might include brands such as Rolls Royce, Zenvo, McLaren, Aston Martin, Ferrari, Bugatti or Koenigsegg.
They like following celebrities such as Lewis Hamilton, Karim Benzema, Oliver Rousteing, Mariano Di Vaio, Virgil Abloh, Jon Olson and others.
They enjoy free skying, jetsurfing, jetskying, sport racing, sailing.
HOW LONG DOES IT TAKE?
15 MONTHS – Yes it takes 15 months to get you 10.000 real Instagram followers. Anyone who pretends to give you this amount in a short time period, more likely are giving you fake followers or the wrong type of followers you are interested to connect with.
YES YOU CAN BUY LESS FOLLOWERS 
You can also buy 2.000 or 6.000 real Instagram followers.
CAN YOU SELECT THE COUNTRIES YOU WANT THE FOLLOWERS FROM? 
Not at this stage. The new followers are genuinly interested to connecting with you will come from different places around the world.
CONTACT US TO GET A QUOTE
BRIEFING DETAILS:
Your exact Instagram Account URL.
Describe the work you do and the brands or business you own. Has each of your brands or business got Instagram accounts? if so, please list them.
List your top 2/3 products or services you offer and that you would like people to follow you for!
List your top 5 competitors or other Instagram accounts you want similar followers.
List the top ten locations most your Instagram photos tend to be taken from. (specific city/town names)
List your top ten locations you want new followers from. Our system will try the best to target people who live or have visited these locations.
List the top ten activities most of your Instagram photos are about. Example: traveling in exotic destinations, best food at fine dining restaurants, clubbing at the best nightclubs, buying clothes at specific fashion shops, playing a specific sport, etc.
List the top ten brands you use and published photos of you using them.
List the top ten celebrities or personalities you would also like their followers to follow you.
Notes:
The two-factor authentication needs to be disable.
Your account needs to be "public" all the time.
Our system will make your account to also follow up 7.500 other Instagram accounts that hashtag relevant topics you want new followers from.
At the end of the assignment, our system can unfollow all the people you are now following.
Please contact us with the ALL the above briefing details so we can get you started! The more complete the brief is, the more likely you will get best results 🙂
BUY REAL INSTAGRAM FOLLOWERS
was brought to you by…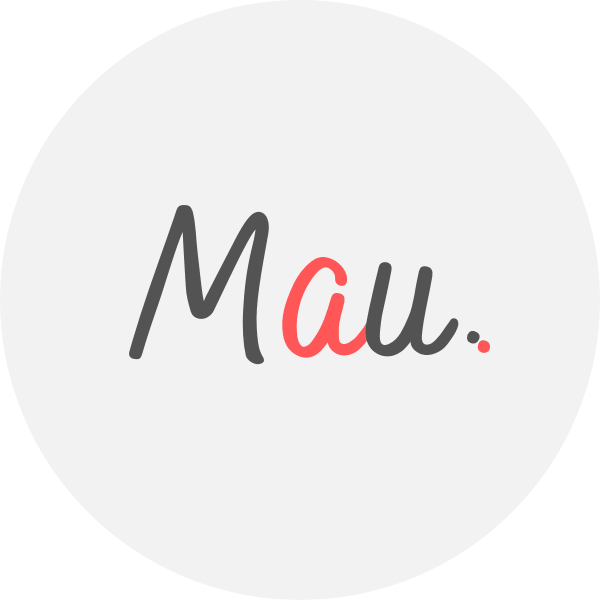 MAU. is an Award Winner Digital Marketing Specialist (Masters in Marketing), Certified Facebook/Adwords Professional, Certified SEO Consultant, Top Linkedin Influencer (6k connections), StartUp Investor, Writer, International Speaker. 15+ years experience optimising Digital Marketing Campaigns. Worked for top brands such as Realestate.com.au, News Limited, The Athletes Foot, Thrifty, NSW Government. MAU. also trains marketers via Strategy Workshops & Training Sessions. His popular Digital Marketing Plan & Social Media Plan templates downloaded by thousands. MAU. travels the world (37 countries visited) while teaching Digital Marketing or completing creative photography briefs and conceptual photography assignments. MAU. speaks three languages, football fan, latin dancer. Subscribe to MAU. e-newsletter or connect on LinkedIn Instagram Facebook

eDigital – One of Australia's Top 5 Most 🏆 Visited Digital Marketing Sites
NOW YOUR TURN!