THE ADWEEK COPYWRITING HANDBOOK REVIEW & SUMMARY
Joseph Sugarman's The Adweek Copywriting Handbook review and summary by Mau, a Senior Digital Marketing Specialist at eDigital. Need support with your copywriting? Contact us today!
THE ADWEEK COPYWRITING HANDBOOK REVIEW & SUMMARY
THE ESSENTIALS
Do not sell a product, sell a concept.
Logic often does not work. Use emotion.
Every element of your ad should be so compelling (attractive) that the reader falls down a slippery slide unable to stop until reaches the end.
THE KEY TAKEAWAYS
The goal of copy is the get a person to exchange $ for a brand
General knowledge, experiences, very unique news can help you create ideas.
Creativity: relate totally divergent concepts into a new unique concept.
Become an expert in the product to be able to effectively communicate it to a customer
Become an expert on who your customer is: likes, dislikes, what motivates them.
Understand the product's nature. People do not buy alarms or insurance by scare tactics. Once customers accept their need then they want to buy a product that actually solves their issue.
PHRASES
But the best place to start, without a question, is…
You are now ready to start to learn the techniques I use to (verb)
When you realise this and start…
One of the first things I would ask you to explore is…
If you grasp this, you have a fantastic start and a great understanding of…
Another fact to realise about 
Another factor that makes a great…
In this article/chapter/book, you will learn
XYZ is the key to any successful…
If you cannot communicate XYZ, you have nothing.
I will give you the skills and insights to successfully…
I have already personally taken the most expensive…
If you would add up my failures and their cost to me, add the insights mostly from my failures, and then add the experiences I have had in XYZ, you will see that it has been indeed a very expensive exercise. And you are about to share in it. 
My greatest XYZ were done when…
It is this specific knowledge that will make a dramatic difference in your ability to…
I realised that if I were to (verb)….
Regardless of your current educational level or knowledge of…this XYZ will give you fresh insights into the world of…
You too will understand how to relate what you have learned about XYZ to other XYZ and you will see how many of the same principles apply. 
This I hope is quite clear to you from the last section
XYZ will give you a good foundation for your future XYZ
This concept also applies to coming up with XYZ solutions.
CREATE THE BUYING ENVIRONMENT
So get comfy and sink into one of the most…a treasure chest of insights that will entertain as it teaches. 
GET READER INTO THE TASK
Picture this. You are (XYZ) and you need to XYZ and you have been given…
Just compare the situation in our example with…
MAKE THE READER FEEL PROGRESS
If you understand this, you understand, then you are better able to cope with breaking out of XYZ and becoming/accomplishing…
MINIMISE DOUBT
If you do not believe it, have patience and I will prove it to you.
I know what you are thinking "What about.."
But like I said…
My most successful XYZ have followed
For example, if I was selling XYZ, I would XYZ. In short, I would XYZ and conversely, if I was (verb), I would (verb)
You would not expect to …. and you would not expect to… (double to make a point)
I thought the idea 1 did not really make sense. I thought that….but went along with (idea 1) and to my surprise, (idea 1) turn out to be the best XYZ while the others really pulled poorly.
SPARK CURIOSITY
And even if you understand XYZ, you must realise one more thing. (offer the insight)
Let me cite a good example….
I can point to hundreds of examples that I personally experienced. Here are six of them.
Or how bout the following four examples of…
In my case, i have been presented with…
Look at my background. I am…
Look what XYZ did to create the perfect
Another illustration of this concept is in the…
(XYZ) tactics do not usually work
New XYZ requires a powerful XYZ
I take the mystery out of the process and at the same time show you how you can (create) even if you have never…
The preparation for becoming a great…
See if you agree with…
Notice that the…
Have you ever. If you have, you might notice that….
IMPORTANCE
But more significantly, it is important to (experience)…
As we explained earlier, one of the most important elements in…I often will… A good example of this technique is…
You already understand the importance of having XYZ
Once you realise the importance of XYZ you will know that it must be (verb)
Besides XYZ, there is another important function we are trying to accomplish…
And that's what so great about XY. You can…You've got to be able to. And then you have the essence of a powerful tool that will bring you rewards for the rest of your life
There are many methods for XYZ and two of the most important apply very directly to XYZ. First you have got to get…
MAKE CLARIFICATION
In short, you try to get, or at least you make…
The point I am making is simply this: asdasdas and when blended nicely with….it can work to cause….
Make sure that…
If you were a XYZ looking for, you would be very likely be…
So now we have three things we are trying to/ want to… First…Then we….And finally we…
OWNERSHIP
Since you are creating your own XYZ, you have total control over its XYZ
Unlike XYZ who/that may or may not be able to create he ideal XYZ, you can create your own. And unlike, the XYZ who/that sometimes cannot control the XYZ, you can.
CHAPTER OR SECTION CONNECTORS
To understand how we get XYZ, lets take time out for a little lesson on XYZ, in the next chapter/section.
By now you have learned several important points about…First, you learned that you… Then you learn that…. And finally you learned that..
If you remember, we said that the sole purpose of the…
We have compared the…
You have already learned that ideally…
You are now in the store for some fun. For in the next few sections/chapters I am going to stretch your imagination and then continue to build the foundations we have been building in section two of this article/guide. So stay with me as we cover the timely topic of XYZ (next chapter name)
SUBHEADINGS
Subheadings that bring emotions (failures/ fateful/ most expensive/Don't worry about…)
This reminded me of Simon Sinek's example of tapping into emotion in your copywriting. Simo's example talks about how a homeless sign change that brought far more money in just two hours than what the previous sign did for a day.
Subheadings with (You must understand/know/become)
AD COPY FLOW STEPS
Create interest & excitement to keep reading. Heading one should only sell Heading 2.
Create drama. Crete intense interest.
Why the brand is different to most brands in the category.
How customers use/enjoy it.
Unique features or new innovation.
Justify purchase: price comparisons, practicality, benefits, cure of fear of something bad happening, improve, avoid, stop, entertain, find, impress something/someone
Lasting value. Reasons people will not get tired of it.
Service. Guarantee, customer support, etc.
Ask for the order.
THE 31 MOST POWERFUL TIPS WHEN WRITING AD COPY
Involvement & ownership. Give the reader a feeling of involvement with or ownership of the product you are selling. Make the reader imagine they are holding or using your brand. Help the reader imagine taking action through the power of the words you write.
Truthfulness. Include the negative features of the product. Point out the defects upfront and explain why those faults or weaknesses are not that critical and why you would still buy the brand.
Appearance. Make your copy, your article, your ad clean and neat. This shows integrity and respect for the reader.
Credibility. 2+3 will give your credibility. The feeling of being believable. For very cheap products – hard to believe the price – explain why it is so cheap. Impulsive statements, clichés or exaggerations will kill your credibility. You must raise all objections the reader may have to your desired action and resolve them in your copy. This trigger is key for products that require installation/assembly. The marketing channels you use can aid credibility to your ad. An ad published in a niche premium publication will make your brand more credible than the same ad published on a cheap low-quality website. An appropriate celebrity ambassador can help strengthen your brand's credibility.
Value and proof of value. With examples or by comparison, you can convey the brand is a good value. Make it easy for the prospect to justify the purchase. As Joshep says: "The buying transaction is an emotional experience that uses logic to justify the purchase" Your ad should answer the prospect's question: "Am I buying this product at the best price?"
Justify the purchase. Prospects may believe you and understand the product's value but – for whatever reason – are not ready to buy. Simply, they need something else to justify the purchase. Sometimes this can be resolved as simple as using triggers such as savings (save now, discounted price only this week), merit (you deserve it), healthy reasons (protect you from…), recognition (your family will love to see you have…). If someone feels guilty for not buying the product after reading your ad, you have made a good job justifying the purchase. The higher the price, the more you need to help the reader justify the purchase.
Greed. Greed explained as the desire to buy just for the sake of enjoying a bargain.  Low price product or generally expensive products sold at bargain prices rely on this strong motivating factor. As long as it is a crazy bargain, some people do not even care if you are a credible seller or not.
Expertise. Make your copy create the sense the prospect can be confident your brand is an expert/authoritative in the field, industry or category. Making it clear you are an expert on what you sell can bring reassurance to prospects who are not sure the product they are buying is the best or the best value. There are different ways to establish authority:

Stated: "The city's most prestigious…" "The most visited…", "Australia's largest…". Brand names can carry authority by default: "Chemist warehouse", the consumer knows what Chemist warehouse's authority is all about.
No-stated: Professionally designed layout of the ad. Professional copywriting of the ad. etc.

Satisfaction conviction. Satisfaction conviction goes beyond a trial period. It gives the prospect the assurance they will be totally satisfied with your brand by offering them not only a full refund but a reward for the time and effort invested in the purchase process. Example: "We will pay you interest on the money you pay us", "We will pay you the time you take to return the product".
Nature of product. When the language of an ad connects with the unique nature of the product, it motivates the prospect to buy it. What is the unique nature of your brand? Answer this question and find language that fits into its unique nature. For example, if you sell a high fashion brand, you may use visuals, words and phrases that represent exclusivity and superior quality.
Nature of prospect. What are the emotional aspects of the prospect that would respond best to a planned pitch or ad copy? If you are in real estate selling a house, you need to find what the prospect is interested in, hobbies, past home-buying experiences, etc.
Currents fads. People may be motivated to buy your product because it is a current fad. A fad is a craze that captures the public consciousness and quickly creates strong demand, awareness or behavioural changes. Once the fad disappears, you will need to find a different value proposition to your offering or sell something different. The cool thing about selling fads is that they can easily generate publicity. Recognising a fad and capitalising on it can be a powerful tool if your timing is right.
Timing. People will surely respond to your offer if the product is launched at the right time. Better to launch earlier than late.
Linking. The linking technique helps a prospect think a lot less to understand a new product or a new feature of a new concept. Linking should relate your product to something easy for your prospect to identify with. You (the seller) take what is familiar to the prospect and relate it to the product you are selling. For the linking technique to work, you can use:

A simple concept everybody understands (even a kid)
A news story or celebrity story everyone is aware of
A fad people can easily relate to.

In agreement. Once the first sale is closed, people tend to be more receptive and keep consistent with their new "buyer" role. To keep the harmony, the new buyer will be more inclined to accept your cross-sell or upsell offer.
Market fit. Mr Sugarman mentioned your offering should harmonise with what the public is buying, but be careful, this may apply to some products, not all. For example, the iPhone was a totally revolutionary product in 2007, if Apple had built another phone similar to all the other phones the public were buying at the time, then, they would not have created the iPhone.
Desire to belong to or identify with a group of people. Some people buy specific brands for their desire to have something in common with a group of people they want to belong to or just identify with. The environmentalist who does not buy products that contain plastic may pay a higher price than the average product.
Desire to collect. Sadly and especially in consumerist societies driven by poor marketing, people have an urge (created an emotional need) to collect things. Professional marketers know this need and will send a device to hold the collection – free of charge – on the first order, making the collection a more enjoyable experience.
Curiosity. Curiosity is one of the most powerful psychological triggers for people to buy things online or over the phone after watching an ad. One way to create curiosity is to show the reaction of people when using or enjoying your brand ( not actually showing the product but the reaction to what the product offers). Show too much or tell too much and you may kill curiosity.
Sense of urgency. Marketers create a sense of urgency in their ads to kill the common say: 'Out of sight, out of mind". You know you have created a sense of urgency if the customer feels guilty for not making the purchase. Sense of urgency statements should always go at the end of your ad. The most popular ways to create a sense of urgency are:

Price correction ad. Price will go up but you will have a few days to purchase it at the old lower price.
Limited edition ad. "Only 1000 pieces to be sold. This is our last advertisement"
Tripwire ad. "Buy one. Get one for free. This week only" "Free shipping only this week", "National introductory price. Price valid only this month"

Fear. Fear is a popular trigger used in marketing in response to some perceived danger or loss your prospect might have to face. Fear to be attacked, fear to be robbed, fear to lose money, fear to be aging, fear to get a virus, fear to have an accident, fear to keep single. etc.
Instant gratification. When people can touch and feel a product they can buy it straight away and get instant gratification. If you sell online, make it easy and fast delivery so people can have the same feeling.
Exclusivity, rarity or uniqueness. Marketers make prospects feel special they are part of a very small group of people who are envied for owning a unique brand that is on a limited edition,
Simplicity. Ad copy, brand positioning and offer should be simple and easy to understand words. Focus on your top 1 objective for your ad copy and eliminate any other distractions. Keep visuals, font types and layouts simple can also aid comprehension of your ad copy. Offering too many product choices may confuse customers.
Human relationships. One way to relate to your prospect is by adding a human element into the ad. You know you have placed a human element in your ad when your ad has its own vibration, the reader can feel that vibration and feel that they almost know you. Some ways to add a human vibration to your ad include:

Write copy in the first person using a conversational tone
Using humour in a light, inoffensive way.
Use a picture of a human hand holding your brand
Use models or influencers that convey the type of people the prospect want to be identified with

Storytelling. The second way to relate to your prospect is by telling an interesting or funny story as it creates an emotional connection with the prospect and keeps her/him fasten to the ad. Stories create human interest, have lessons to teach or endings that can excite or surprise. Use only a story when it can aid the sale process: a story about the development of the brand or how you discover the idea of the product. You know you have a great story when it captures the prospect attention and keeps the prospect wanting to know more about your brand.
Mental engagement. When you write/reveal too much in the ad or looks too obvious, the reader feels either looked down, patronised or bored. Offer a little suspense (seeds of curiosity) and allow the reader to come to a conclusion you want them to reach by using their intuition, thought, sensation or emotion.
Guilt. If you cannot gift the prospect with something of value, offer compelling information and reading entertainment so much that they sense an obligation to respond. Repeat sending premium gift vouchers and people may feel guilty and respond. Some will even apologise for not responding earlier.
Specificity. Add specific facts, numbers and your message will be more credible as you will sound like an expert in your field. For example, people will love reading this book" vs " 85% of marketers in Australia who read this book will recommend it". Which sentence is more credible?
Familiarity. People may buy just because they are so familiar with seeing your ads for many years on so many channels. Keep your campaigns running as long as they keep bringing sales. Familiarity also means adding familiar, popular words to your ad copy. Find more about this in books by David Ogilvy or John Caples. Powerful words include sale, free,
Hope. Hope is a powerful trigger for marking people buy things. People buy things with the hope of improving/avoiding/stopping/finding/impressing something/someone. Avoid the trap of making a specific claim that can be measured or guarantee. Do not make promises of an exact outcome. Focused on explaining what the product did for you or for past users. The prospect will see this as a possibility and hope will make the prospect buy it.
Make a preventive, a cure. People will pay far more for cures than for preventives. Make your brand the cure against the fear of something bad may happen if the prospect decides not to use it.
Want to get our top three secret actionable takeaways from this book that made us triple the traffic on our website? Contact us and we will send you our exclusive insights you will not find anywhere else.
THE TOP 15 FACTORS AFFECTING BUYING DECISION MAKING
Affect my survival: yes? no?
Helps me with a primary human need?. Shelter, food, safety, belonging, esteem, self-actualisation.
Limited stock. Is it rare? or easy to find?
High demand. Is it popular? Adopt the path of the majority
Do we have a personal or emotional connection to it. Do I like the company? trust, respect.
Have I invested time, resources or $ on its creation or accessing it?
Does it compare favourably with other similar products?
Has it been recommended by a friend, family, colleague, expert or influencer?
Does it bring signals of the tribe I belong to? or the people I want to be identified with?
Is it given away with a crazy discount or offer?
Is it easy to choose (No choice paralysis)
Is it easy to buy (Mental model) smart defaults
Is it attractive? great aesthetics
Offer great customer support?
Great return/refund policy
I have gifted something then I want to reciprocate.
Final tip: Is your marketing not bringing the sales you want? Would you like to stop wasting your money on ads not performing? Find how you can increase your sales with our eCom boost program!
THE ADWEEK COPYWRITING HANDBOOK REVIEW
was brought to you by…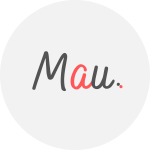 Mau is a Senior Digital Marketing Specialist with 15+ years helping clients solve their digital marketing challenges. Mau is a certified Facebook & Adwords Professional, Certified SEO Consultant and industry speaker. Mau trains marketers via Strategy Workshops & Training Sessions inc his popular Digital Marketing Plan & Social Media Plan templates. Subscribe to Mau's e-newsletter connect on Linkedin Instagram Facebook