BEST USER GENERATED CONTENT TERMS OF USE DOCUMENT + TEMPLATE 2018
Wondering how you can legally repost photos from people, influencers and customers on your Social Media channels in 2018?
Before you start collecting and re-posting (publishing) your influencers and customers user-generated content (UGC), it's important to understand the rules of how to repost on Social Media and protect your company and brands via a well crafted "User Generated Terms of Use" document that it is accepted by all your content creators.
Learn below how you can legally repost content (photos, videos) with the using this best "User Generated Terms of Use" template and start having great success with UGC in 2018!



WHY REPOSTING UGC CONTENT WHEN YOU CAN CREATE YOUR OWN?
UGC is 76% more trustworthy than branded advertising, and it's also a great social media marketing strategy for curating and publishing unique content that in some cases your brand cannot create; and the best is that it is for free.
Every social media post with your product, handle, or branded hashtag created by one of your influencers, customers (or potential customers) is free marketing for you, and if you repost it on your brand account, it's also free content.
IS IT LEGAL TO REPOST USER GENERATED CONTENT? 
In 2017, Max Dubler a professional photographer wrote a blog post that went viral about a brand that re-posted one of his photos without his approval or permission. In "No, You Can't Use My Photos on Your Brand's Instagram for Free," Dubler explains that he usually charges $25 for brands to repost his photos. The brand replied that they "don't pay for Instagram shares" but were willing to take the photo down. Dubler screenshot the conversation and shared it on Reddit where it quickly got 2,200 upvotes and 400+ comments, creating a reputation issue for this brand that could have otherwise been easily successfully managed if they have had a well crafted "UGC Terms of Use" document being accepted by each creator the brand repost content from.
To avoid a PR disaster of your own, and be fair to all content creators, influencers and customers posting about your brand, it's important to understand how a well crafted "User Generated Content Terms of Use" can legally protect your business and brand.
ASK FOR PERMISSION
it's important to always ask for permission before reposting someone else's photo on your business social media channels.
Giving proper credit by tagging them or mentioning the content creator in your post is not enough. You should ask for permission!
A lot of marketers have the idea that if they ask for permission, the content creator will not accept or might not reply back. In fact 65 percent of people will grant permission to use their photos within 24 hours!
Your brand being hashtagged by users does not necessarily mean these users are giving you permission for your brand to repurpose their content.
All UGC is, by default, copyrighted by the owner or creator of that content. You as the brand manager should explicitly ask for permission to repurpose it. You may also need the permission of any person depicted in that user's photograph.
👉RELATED >> How to write a killer influencer brief document
HOW IS THE BEST WAY OF GETTING YOUR USER GENERATED APPROVED BY ITS CREATORS?
Step 1: Find a tool that allows you to search, ask for permissions at scale and report
You will drive your social media intern nuts if she has to manually comment on hundreds of photos a day. When searching for user-generated content, it's way better to use a tool (like Later) to Search, ask permission & repost than to manually screenshot and repost a photo. Not only does Search & Repost maintain the quality of the photo, but it automatically pulls in the caption and username of the original post.
Step 2: Craft your "User Generated Content Terms of Use" Document and upload it on your official site.
Step 3: Short link to that document so it is easy for people to find it. 
Step 4: Define the exact wording when asking for permission.
Some options include:
"Hi [NAME] We absolutely love this photo! Can you let us use it for our social media channels and marketing materials? If so, please agree to our Terms of Use http://www.yourtermsofuseaddress, reply with #[COMPANYNAME] Photo"
by replying with #[companyname]approval" your users are giving you permission to use your photo on your channels. Ensure you credit them (credit means mentioning her/his name)
Make sure treat UGC like the copyrighted content it is. Your customers should have no doubts about how you intend to use their content, and playing fast and loose with permissions may jeopardize your brand's reputation in the long run.
Step 5: Run a test for a couple of weeks
Ask some few micro influencer with less than 5000 followers to give you permission to use their content?
Step 6: Review Results
Step 7: Launch UGC Permission Management at scale ensuring records are kept. 
DOWNLOAD THE BEST USER GENERATED CONTENT TERMS OF USE TEMPLATE TODAY!
WHAT YOU GET
Three pages professionally crafted by an

e

Digital consultant.
Covers all the topics you and your content creators need to be aware of when re-posting or using other people content.
Easy format on Microsoft Word for quick edits.
Immediate download after payment, no need to wait 🙂
HOW TO GET THE TEMPLATE
Once you successfully complete your payment, you will be redirected to a page where you can download the template. Easy!
You can always contact us if you have any issues or questions.
Below is a screenshot of the three page document, ready in Microsoft Word for quick editing and customisation.
Once you download your template…
Open it using Microsoft word
Go to Edit>Find>Replace to add your company name!
Add any customisations you might want as you logo in the header or footer or simply copy and paste on a new page on your website people can refer to.
Viola! You now have your "UGC Terms of Use" document ready 🙂
FINAL NOTE
Leveraging UGC on Social Media is surely a great way to supercharge your digital marketing for free. It's incredibly important to follow the UGC rules ask for permission and give credit to the content creator.
LEGAL DISCLAIMER
This "User Generated Content Terms of Use" template is not intended to convey or constitute legal advice. Please consult a lawyer or an attorney before publishing your final "UGC Terms of Use" to ensure it is uniquely suited to your business needs. eDigital shall not be liable and shall be held harmless for any errors, omissions contained on this template. You may rely on this template without consulting a lawyer or an attorney solely at your own risk.
NEXT
BEST USER GENERATED CONTENT TERMS OF USE TEMPLATE
was brought to you by…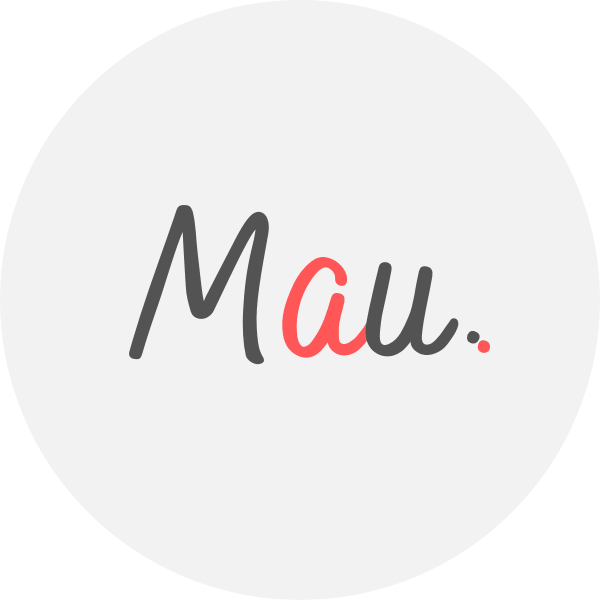 Award Winner Digital Marketer, top Linkedin Influencer, Certified Facebook / Adwords Professional, Certified SEO Consultant, StartUp Investor, Writer, Speaker. 15+ years optimising some of Australia's top brands. MAU.trains marketers via Strategy Workshops & Training Sessions inc his popular Digital Marketing Plan & Social Media Plan templates. MAU. enjoys football, latin music & hiking while teaching Digital Marketing or completing creative photography briefs and conceptual photography assignments. Subscribe to MAU.'s e-newsletter connect on LinkedIn Instagram Facebook
eDigital – Australia's "Digital Marketing" Destination
Share your opinion below 😀 ⇓