BEST 7 USER GENERATED CONTENT MARKETING SOFTWARE 2019
Find below the Best 7 User  Generated Content Marketing software in 2019.
Over the past decade, new social media channels has completely transformed the way marketers create and share content. Year over year, the sheer volume of content in the world has grown exponentially, and today, more than two billion user-generated photos are posted and viewed across social media platforms daily.
But social media has not only changed how people share, but what people share as well. Traditional photo albums are usually mostly filled with life moments like birthdays, vacations, graduations and anniversaries. Today, however, events that are deemed worthy of documentation have expanded to include life's micro-moments including things like favourite outfits, a home redecoration and, of course, brunch.
With this new behaviour in how consumers communicate and offer advice and inspiration, marketers need to adapt how they communicate, market and position their brands accordingly. The best way to do this is by leveraging the user-generated content (UGC) consumers are already publishing into their social media channels.
Pulling user-generated content into your brand's communications is an effective way to showcase your customers and brand advocates loyalty and demonstrate how your products can be authentically be used, worn or consumed. But while virtually all marketers can agree that being authentic with consumers is ideal, there are a few different ways to approach this.
BUILD YOUR FAN COMMUNITY
One of the most effective ways to build buzz and interest for your brand is to build your own fan community. These are people who proudly shout their love for your products.  According to a recent study by Olapic, 53% of millennials say user-generated content influences their product purchases.
EXAMPLE!
With its wildly successful #MyCalvins campaign, Calvin Klein has not only resurged its popularity but also amassed a huge social following and catalog of user-generated content. In 2014, celebrity endorsements for the brand sneakily started popping up across Instagram. Selected influencers such as blogger Leandra Medine, model Miranda Kerr and singer Fergie began posting low key, authentic photos of themselves in gifted Calvin Klein sports bras, bikini bottoms and boxer briefs, and all tagged with #MyCalvins. Once the initial phase gained enough momentum, Calvin Klein enlisted arguably the most influential millennials, Justin Bieber and Kendall Jenner, to headline a full blown editorial campaign. (Wise choices since together the two boast 125 million Instagram followers). According to WWD, Calvin Klein earned 3.6 million additional followers across its social channel shortly after the campaign launched.
Fast forward to today, and the brand has more user-generated content than it knows what to do with. Currently there are over half million posts on Instagram tagged with #MyCalvins, with that number growing daily. As the campaign continues to evolve (and stir controversy) the brand proudly showcases a carefully curated collection of submitted user-generated content on a #MyCalvins microsite.
USER REVIEWS
Another way to leverage user-generated content, is to provide a platform for your customers to share opinions, feedback and reviews with one another.
In a time where consumers are voicing frustrations with over-the-top photoshop images and a lack of ethnic diversity in models, consumers are turning to each other to show how clothing can be worn different ways on different body types.
Not surprisingly, 63% of consumers trust user-generated content more than other branded images and 32% of consumers say they'd be more likely to buy clothing online if photos feature real people wearing it (source: olapic). In essence, styled photoshoots are great for inspiration, but people also want to know how real clothes fit on real people.
EMAIL MARKETING THAT MAKES PEOPLE BUY
The customer purchase journey doesn't only exist on a brand's website. Email is one of the most popular channels retailers use to engage with new and returning shoppers. Triggered emails are especially powerful to re-engage visitors who have abandoned some type of action on your site, such as cart abandonment.
While email marketing is a powerful in their own right, it is even more so when it incorporates personalised, user-generated content.
Integrations between email marketing platforms and consumer generated content platforms are becoming very popular. (Example: Bluecore and Olapic). Having consumer and product catalog data with consumer curated, user-generated content, marketers now have the power to deliver authentic and real-time emails that are uniquely tailored to consumers' interests. Living Spaces is a furniture is an interesting case study that offered inspiration for their customers through email. Living Spaces enlisted Bluecore and Olapic to help with its own user-generated content campaign, #MyLivingSpaces.
"At Living Spaces, we strive to create the most compelling and engaging customer experiences across all of our digital marketing channels. The partnership between Olapic and Bluecore, enables us to easily incorporate user-generated visual content into our triggered emails to help our customers visualize how our furniture could look in homes just like theirs." said Pete Franco, Director of eCommerce at Living Spaces
This visualisation and authenticity through user-generated content directly correlates to revenue and engagement. On average, Olapic found that retailers that use its user-generated content in email see a 43% increase in click-through rates and a 2-3X conversion rate.
As the consumer behaviour continues to evolve, so will the way retailers market to them. Although these are just three ways to leverage user-generated content in marketing, authenticity is trend that has proven to be important to shoppers and doesn't show signs of going away anytime soon.
BEST 7 USER GENERATED CONTENT MARKETING SOFTWARE 2019
Leading retailers use this tool to increase conversion rates from visual digital campaigns by collecting and amplifying Visual User Generated Content on social media associated to their products and brands. 

pixlee logo png instagram analytics platform tool
Pixlee is one of the User Generated content marketing platforms around the world. If your business can afford it, then you will be using on of the most complete tools to bring all your relevant user generated content to life. Some of their key features are:
Shoppable Social Galleries. Make Commerce More Social and Improve Product Discovery
Social Reviews on Product Pages. Create a More Authentic Shopping Experience
Shoppable Instagram. Convert Social Engagement Into Sales and Increase Website Traffic
Mobile App UGC Integration. Easily Integrate UGC in Mobile Apps With Out-of-Box Mobile SDK
Social Contests & Campaigns. Enables Marketers to Launch Social Contests that Actually Work
Dynamic UGC Ads. Help Use High Performing UGC to Fuel Your Content Engine and avoid ad fatigue.
Social Email Personalisation. Showcase Customers wearing, using and enjoying your products through your email marketing
Influencer Marketing. Get Direct ROI from Influencers and Grow Brand Community
shuttlerock logo png user generated content software
Leverage your existing social media advocates. By combining software and managed services, Shuttlerock fully manages the process of converting social content into consented marketing creative. Unlock fresh, authentic content daily. Shuttlerock's ContentSquads mobile solution enables you to collect consented photos & videos from hand-picked contributors, via your own branded app for iPhone & Android. You can request timely and relevant content on demand, with tailored briefs sent directly to contributors' mobile devices. You can collect content directly via your own assets by easily deploying competitions or promotions, with voting, sharing and commenting capabilities built in; or work with a Shuttlerock strategist to create an always-on mechanic.
The Shuttlerock team also help companies to take existing TVC assets and cut them down into more digestible short-form video adverts (ideal for mobile). Shuttlerock can rework your existing TV commercials into short-form, mobile-optimised video ads. Shuttlerock's recent work with Absolut Elyx was an example of taking a 30-second television commercial (TVC) and editing it into a PockeTVC. In fact, five short-form edits were created which were tested for performance within the Facebook newsfeed. These variations gave a new lease of life to existing TVC content, and allowed the brand to  create new narratives in a cost-effective manner. Shuttlerock can re-work the aspect ratio of you TV ad to square to maximise visibility on Instagram feed.
MUST READ >> The essential ingredients for the perfect facebook ad by ShuttleRock
SPRIKLR (bought Postano April 2016)
Sprinklr is an enterprise-level social media suite with features for social media management, social media monitoring, user generated marketing, social media content aggregation, social advertising, and social analytics. Sprinklr can access a variety of social media sites including Facebook, Twitter, LinkedIn, Google+, and Instagram. Sprinklr offers users customizable social media components to integrate with many departments within a company.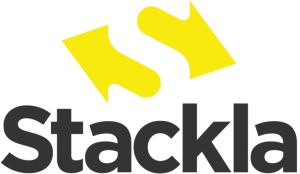 Stackla is one of the most complete content aggregation and marketing platforms for serious marketers. Stackla allows you to discover the best user generated content from more than 25 of the worlds most popular social media platforms, blogs, RSS and any custom content source. You can discover content by specific #hashtags, keywords and/or brand mentions. Stackla technology helps you access user generated content from a specific geo-location, ensuring you get the content from the exact places that matter.  You can also use Stackla campaign services to run multi-network social media competitions. Top key features include:
Have the exact UGC content you are interested in ready. Filter content by source, media type, sentiment, location and more. Create custom moderation views, workflows and approval processes. You can also tag and categorise UGC content into your own library. Link content to your product SKUs and create custom CTAs and clickthroughs.
Quick curation process. Reduce moderation time by automating with smart rules. Schedule content publication ahead of time.
stackla social media content aggregator travel
Rights Management tool included. Reach out directly to content creators to request explicit permission to use their content. Content creators can approve with a single hashtag reply, or direct them to complete a form to accept your legal T&C's and provide their contact data.
Dynamic Visualisations. Bring content to life with customisable Widgets, big screen displays, interactive maps and real-time data visualisations.
Identify your top brand advocates. know the exact contributors that creating the most engagement with your audience. Rank your content contributors by volume, interaction, sentiment, conversions and more.
Interesting Clients' Case Studies: Virgin Holidays, The Royal Flying Doctor "90 Years of Service", Timeline Widget, The Leading Hotels "Trending Moments" Widget.
StoryStream's Artificial Intelligence (AI) helps you publish the content that matters the most for your business in front of your customers to build a deeper brand relationship and influence their buying behaviour. Alex Vaidya and Neil Witten founded StoryStream in 2012. With years of experience in marketing and technology, they reacted to the growth of content marketing and the eruption of social media by building a platform that connects the two in a way that allows businesses to tell their brand stories in an authentic, more trustworthy way. Key features include:
User Generated Content Curation and Management. Discover, organise and manage the very best hyper-relevant social content that relates to your brand from the largest pool of online sources available to marketers. Use Story Stream curation and workflow tools to break silos across marketing teams and build a library of authentic, on-message content assets. Understand the context of imagery and video through Artificial Intelligence (AI) powered search and curation tools for effective content management.
Brand Generated Content Management. Bring your brand's own content – imagery, articles, and videos – into your digital touch points and combine it with your User Generated Content for ultimate customer engagement.
Responsive publishing options. Showcase your content beautifully and elegantly at any customer touchpoint via a range of responsive publishing options that make your customers fall in love with your brand over and over again.
Content Intelligence dashboard. Understand how your content is performing through visualised analytics that give you the power to report on ROI and optimise your content with actionable insights.
UGC Rights Management. Get explicit permission from your customers to use their content in your marketing at scale by using StoryStream FanShare™ rights management tool, ensuring a positive advocate experience every time.
Call  to action visual content. You can easily add Call-to-Actions to your visual content to influence conversion behaviour.
Deeper content insights. Discover hidden audience segments from millions of visual social media posts to unlock new revenue opportunities.
Tagboard allows you to engage live audiences by quickly search, capture consent and visually your favourite social media posts and show results live across all screen types including big format impactful display screens at your live broadcast events, corporate campus and – of course – through web and mobile properties. You can curate content in a different diversity of feeds: multiple hashtags or user feeds. You can filter your results by text only, rich photos, videos and location (geo-filters are in beta testing by April 2017). Tagboard offers a Chrome extension. When running a campaign with tagboard you also get a PDF with campaign stats such as cross-network volume and reach. You can also run social media contest with this tool. Prices start at $500 per campaign.
Tagboard Mosaic Display example social media user generated content
MUST READ >> BEST SOCIAL MEDIA TOOLS 
BEST USER GENERATED CONTENT MARKETING SOFTWARE
was brought to you by…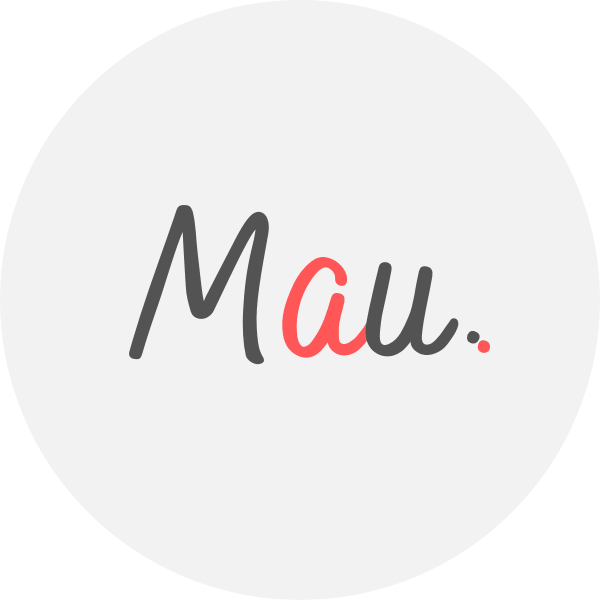 Award Winner Digital Marketer, top Linkedin Influencer, Certified Facebook / Adwords Professional, Certified SEO Consultant, StartUp Investor, Writer, Speaker. 15+ years optimising some of Australia's top brands. MAU.trains marketers via Strategy Workshops & Training Sessions inc his popular Digital Marketing Plan & Social Media Plan templates. MAU. enjoys football, latin music & hiking while teaching Digital Marketing or completing creative photography briefs and conceptual photography assignments. Subscribe to MAU.'s e-newsletter connect on LinkedIn Instagram Facebook
eDigital – Australia's "Digital Marketing" Destination
Share your opinion below 😀 ⇓