THE BEST 49 SOCIAL MEDIA MONITORING TOOLS IN 2021
Boost your marketing results & increase your brand's reputation by using one of the best Social Media monitoring tools and listening platforms. Written by Mau, a Senior Social Media Marketing Specialist at eDigital.
WHAT ARE SOCIAL MEDIA MONITORING TOOLS USED FOR?
Would you like to:
Respond to customers who reach out via social media in a timely manner.
Know what your potential and current customers, competitors, partners and industry leaders are communicating about your brand and their sentiment on social media platforms?
Stay on top of the strongest influencers in your niche talking about your competitors or your brand?
Protecting and building a positive brand reputation in your marketplace?
Getting accurate demographic data about the people talking about your brand on social media platforms?
The best Social Media monitoring tools have become a requirement for answering all the above questions. When consumers reach out to brands on social media, they expect a quick response. And failure to respond—even to messages where your brand isn't explicitly tagged— can negatively impact people's perception of your brand. By prioritizing social media monitoring and investing in the right team and tools, brands can keep track of every social mention and quickly resolve any customer issues that arise.
As a result, many marketers are turning to social media monitoring tools (also called social media listening platforms) to make sense of online conversations.
Social Media Monitoring tools and software are used for a variety of purposes. Marketers use social monitoring tools to make sense of online conversations with the objective to:
Understand their target audience
Develop better creative content
Assess campaign impact/performance
Foster connection with consumers
Support other departments
Report results to manager and team
Trend analysis: find new industry terms and trends
Measure ROI
Competitive insights: monitor competitors' popular posts and commentary.
Monitor and respond to customer commentary (First impressions, evaluations, feelings, advocacy)
Respond to customer requests, questions, and concerns
Find influencers
Clutch released a study analysing how medium and large businesses use social listening tools.
BEFORE CHOOSING A SOCIAL MEDIA MONITORING TOOL 
Ensure your "C" level team also invest in actioning the insights coming from Social Listening
Have a detailed document on what exact type of insights your team wants from social listening and more importantly negotiate a budget to take actions out of these key social listening insights.
This exercise will make a massive difference in providing ROI from your Social Listening Investment and make it easier for you and your team to make informed business decisions out of Social Listening.
Having a budget to action "social media listening" insights also will help you have a compelling argument to get "c" level approval and re-sign when your social media listening contract expires.
Check how Audience Segmentation, type of Mentions and Sentiment work before signing a contract
Ask for a test period (at least 3 months) and if possible compare two Social Media Listening players during the same testing period. Compare the social listening data coming out of the two platforms, how they help you with audience segmentation, type of mentions to monitor and sentiment analysis. Having a testing period is key as you do not want to be locked into a year contract with the wrong tool.
Check how you get mentions in real-time across a variety of social channels so you can mitigate any customer problems and engage users discussing your brand or relative keywords.
You want to be able to filter by neutral, positive, or negative sentiment when necessary to respond to negative comments or reward positive ones.
You want to be given a graph that displays the most popular times in which mentions occur so you can construct your content strategy distribution accordingly.
Check Gender and Channel Data
The platform should allow you to breakdown the results by gender and social media channel sources to see how certain genders are mentioning or engaging with your brand or keywords across different social media channels.
You want the above data on a graph form so you can easily see how it has changed over time
Tip: When you notice that you have a stark difference in engagement on certain channels over others, you can pivot resources to increase engagement on the less involved channels if they are part of a stronger part of your target audience. Reaching the right audience is crucial with your social media campaigns, so executing your content toward the correct demographics that correspond with certain channels is extremely important for a social media strategy.
Check How the Social Media Listening Platform locates Influencers
The platform should allow you to locate the right influencers to help promote your brand.
It should offer you their potential reach, estimated ad equivalency*, amount of mentions they've accumulated over a specific date range.
*Estimated ad equivalency is a feature that denotes an estimation of the amount of money you would have had to spend in advertising to get the same amount of exposure. It's a great way to know the dollar $ value of an influencer.
Check it offers a Word Cloud and the way it works
The tool should give you ideas on other keywords and phrases to target with the word cloud
The word cloud should show the most common words appearing in a mention that features your brand and/or keywords.
Check Other Features Available 
Storm Alerts so that you know whenever there is a high volume of mentions occurring on the channels you're monitoring.
Reports that you can send to anyone at any time that can be automated as well.
Topic comparisons so that you can compare certain aspects of your social media campaigns across the dates and channels you select.
BENEFITS OF A SOCIAL MEDIA MONITORING TOOL
Customer Service. Capitalising on listening to peoples comments, complains and suggestions on social media. This content can lead to specific business changes and actions. It can help you pivoting quicker if it is structured correctly.
Designing a product upgrade. Using social listening, marketers can monitor interest in extra product accessories or new features nationally or by specific cities. In a particular location, you may see a particular need since people are posting pictures about their issues. In another city, you might spot considerable demand for a more premium version of your product or service. You might also notice particular instances of bad product usage.
Identifying pain points for potential customers using other options or brands. marketers can position their own offering against the existing options. City-centric and perhaps even fully personalized ads on social media can help embed your brand as a better option for your potential customers.
Amplifying your brand media releases. monitoring trending news stories about your brand not only helps you for customer service.
Optimising campaign launches. Ensuring there is an infrastructure for measuring reception to launch is important. This is a prime opportunity for immediate feedback around your offering which can be used to improve and compare against future launches. This is something that's important across all industries where there are multiple launch dates across the world.
Increase your brand reputation. Social media listening allows you to turn negative commentary into positive experiences, only when you can systematically track social media conversations.
Monitoring your competition and newsjacking. Knowing when your competition is generating big spikes in social media commentary is key as you may have the opportunity to be involved in the conversation and also gain social media participation share.
Insights for your Content Marketing Strategy. Social Media Listening offers your brand Insights for your Content Marketing especially when you are creating and/or testing ever-green content, tripwires and lead magnets.
It offers tips for your brand SEO strategy. can drive highly targeted traffic to conversion at a very low cost.
Knowing the most popular topics the public, the government, media (key journalists), your customers and your employees can give your marketing team an edge when improving your brand awareness, reputation and preference.
Cheaper than traditional marketing. It the long run it is cheaper to listen to customers via social media than running customers focus groups, etc.
Great Audience segmentation. To make social listening data representative, you can create a specific audience you want to listen based on a number of demographic and psychographic criteria. For example, You could listen to only teens conversation or people who work in social media.
Avoid a PR crisis. Being alerted to important issues within conversations around your brand (particularly ones around safety) can help you stay on top of potential PR crises.
The benefits of social listening for marketers go way beyond the reach of their owned social media accounts. Identifying consumer needs, tracking conversation around competitors, optimizing ads and launches and then keeping abreast of changing opinion and needs post-launch are all key areas where social listening can help bring the customer voice into important decisions. The fact that it's all in real-time and immediately accessible means social data is perfectly suited to a fast-moving, volatile market were hours and perhaps even minutes can count.
THE BEST 49 SOCIAL MEDIA MONITORING TOOLS 2021
AWARIO 🔥 POPULAR TOOL 🔥 
With Awario, you can track mentions of your brand and competitors across the web, you can discover your niche influencers, engage with customers, and find new sales leads on social media. Awario offers a free trial. Key features:
Find important discussions. join discussions in real-time, and spread the word about your product, service, or content across social and the Web to reach new audiences and trigger word-of-mouth marketing.
Research your market. Social media is full of invaluable market information and consumer intelligence – but it's also full of noise. Sieve out meaningful customer insights with Awario to understand your audience better and marketing campaigns.
Take your customer service social. Answer clients' questions, follow up on positive and (ahem) negative comments, and build meaningful relationships by always being there for customers when they need you.
Awario acquired Buzzbundle in 2017.
Adobe Experience Manager is the former Adobe Social. It is the leading digital experience management solution for marketers and IT to design, anticipate and deliver quickly adaptable experiences across web, mobile, in store and any end-point in the customer journey. Adobe bought Context Optional back in May 2011.
Easily manage shares, mentions and the results of social media keyword or hashtag searches as a team.
Similar than Buzzsumo it helps you find popular content/posts resonating in different social media channels including facebook, twitter, LinkedIn, etc. The content explorer tool is not free and it is part of their $179/month package.
Learn from customer behaviour and stay ahead of trends. Improve your shopping experience (and your products) with real-time problem tracking, custom alerts on review activity, and comprehensive reporting on everything from category and product performance to offline conversion impact. Clients: Coles, Repco, Warehouse Group, Officeworks, Johnson & Johnson.
BRAND24 🔥 POPULAR 🔥
Brand24 is a social media monitoring and analytics tool. It also combines features in gaining social insights, engaging audiences, and detecting sales opportunities. Best features include:
You can track and engage online conversations relevant to your business and offers you reach, sentiment, and influence analysis.
Many companies from different sizes ( not only enterprise-level) use this tool to identify and analyse online conversations about their brands, products, and competitors.
Great tool for monitoring your personal brand or blog.
Brand24 gives you instant access to all public mentions on the internet.
Offers integration with Slack. See video below ⬇
Brandwatch was bought by peer index in 2014 you can identify social influencers by topic. Brandwatch is a social intelligence and social media listening and analytics technology platform gathers millions of online conversations every day and provides users with the tools to analyse them. In June 2017, Brandwatch launched "Image insights" their new image detection and analysis tool to help marketers discover and analyse how, when, and where people are sharing content with your logo. With image insights, marketers can discover how people are using your products even if they are not typing the exact words on their content allowing them to see all type of content: the good, the bad before it goes viral. In October 2018, Crimson Hexagon merged into the BrandWatch umbrella.


Many people think it is a social media listening tool but it is not, it is a social media content distribution tool, it allows you to post content to all your relevant social media channels all at once.
Find most shared social media content and key influencers.
Brands itself as a "customer engagement solution as advanced as your customer." It is a lesser-known social listening tool, but many top brands depend on it, including Google, Hyatt, Hertz and Tesco. Conversocial allows you to collect data on customers from multiple platforms on both mobile and desktop devices. The tool is designed to bring marketers into discussions with their customers and help them be more proactive with their responses.
CISION (Acquired ViralHeat in March 2015)
Cision's Social Media Edition, formerly Viralheat, is a social media management and monitoring tool. Cision gives users a solution for monitoring, engaging, and analyzing social streams to gain insights on a brand's image and engage a community. Cision also owns a social media monitoring tool called: Visible Intelligence. Back in Jan 2019, Cision acquired popular PR and social media listening platform: Trendkite.


Instagram Analytics and Image data.
DEMANDFORCE (Former Flowtown)
DemandForce is a software that offers:
List management so the tool feeds your most up-to-date business information to popular consumer destinations, ensuring you have complete and accurate info on sites including Google, Bing, Citysearch, Yellowpages.com and more.
Marketing automation making it possible to reach out to clients when they're due for routine and recommended services.
Online reviews management. Expand your online presence by sending your customer reviews to sites like Yelp, Facebook, WebMD, Vitals and more.
Appointment reminders and confirmations. (via email or text) reducing no-shows.
Call tracking.
Digimind is a social media listening software that helps you find the conversations people are having about your brand. You will see the conversations that matter most, in real-time, across millions of online sources, in order to gain valuable insights to drive and improve your marketing strategy. It also offers:
a Social Command Centre which is a big screen that showcases your brand pulse  – in real-time – on social media.
Monitor, analyse and report mentions and other social data.
App is available for Hootsuite integration.
FOLLOWERWONK (Moz Tool)
Followerwonk is a software tool to optimise your Twitter marketing. It helps you explore and grow your Twitter followers. Followerwonk offers twitter analytics to find twitter influencers, analyse, and optimize your Twitter marketing campaigns. It integrates with Buffer so you know what times are the best to tweet your marketing content.
RELATED > SOCIAL MEDIA TRAINING FOR GOVERNMENT EMPLOYEES
GOOGLE ALERTS (free)
Set up an alert with keywords you want to track via Google Alerts, this might include mentions of your brand, your category, your competitors' names or specific industry leaders' names or industry news you want to keep an eye on.
Infegy Atlas is a social media monitoring and analytics solution. Infegy Atlas helps users to understand their customers using insights from social data.
ISENTIA (Former buzznumbers)
iSentia offers Social media monitoring. You can easily monitor brands, competitors, products and more on social media with iSentia media monitoring technology. You can monitor, report on, analyse and track everything in one place.
Ever since Keyhole extended their hashtag research to cover Instagram, it's been one of the most complete hashtag analysis tools on the market. They give you a lot of information about each specific hashtag, including how many users added it to their posts, the reach of the hashtag, and the impressions it receives. You can also see how many unique posts featured the hashtag, to evaluate popularity against the competition.
Back in March 2019, Spredfast and Lithium joined Forces as "Khoros" to offer one of the best Industry's Social Media listening platforms. With Khoros, you can identify audiences and understand the social forces at play to inform campaigns. Social data is only as valuable as it is usable. Khoros Intelligence provides your brand on-demand access to multi-channel social listening data that are accessible to anyone on your team. Khoros Intelligence is as intuitive as it is unlimited: you're never charged by a search. Use Khoros Intelligence to find new audiences you might've otherwise missed, keep an eye on your brand's top competitors so you're never surprised, and manage your brand in times of crisis.
Klear is a social monitoring and analytics tool. Klear uses social intelligence to support social monitoring, influencer marketing, and competitive intelligence.
Meltwater helps PR, social and marketing teams go beyond media monitoring. Meltwater platform helps clients build influence, connect with their audience and measure success on-the-go.
Mention is a social media monitoring solution. Mention is also integrated with the social media management platform Buffer to allow users to manage and publish content within the product.
Combines social media analytics with real-time social media listening. Netbase is a social media suite with features in social media management, social media monitoring, and social media analytics. NetBase integrates with social media channels such as Facebook, Twitter, Pinterest, YouTube, and LinkedIn to allow companies to gather social media insights, understand audience habits, engage with users, and publish content.
Monitor #hashtags, keywords, URLs, topics, social handles. Find and understand conversations about your brand, your competitors and industry.
Oktopost is a B2B-specific social media suite with features in social media management, social media monitoring, and social analytics. Oktopost allows users to manage and monitor their brand on social media channels such as Twitter, Facebook, Google+, and LinkedIn.
ORACLE SX MARKETING (Former Vitrue) 
Discover, analyze and respond across paid, owned and earned social channels to measure the impact of data-driven campaigns. Even savvy modern marketers struggle to measure social ROI. With unified listening, analytics and engagement, Oracle SX Marketing helps data-driven marketers derive actionable social insights, measure social success, and connect social analytics with business KPIs to save time and maximize resources. Unique three-tiered social listening transforms online conversations into insight-ready qualitative and quantitative data points. Configurable social reports drive smarter business decisions, and a response engine helps marketers join the social conversation to resolve customer service issues and drive advocacy. Oracle SX Marketing helps modern marketers deliver relevant experiences that drive brand loyalty and impact the bottom line. Oracle SX Marketing includes the following social solutions:
Social Listening: Uncover actionable insights from social or unstructured 1st party data through proprietary 3-tiered listening technology. Latent semantic analysis delivers easy refinement and auto-theming while natural language processing drives sentiment and top terms for business users.
Social Analytics: Oracle SX Marketing intuitive analytics tools empower marketers to unify analytics from various social channels. Customisable dashboards empower marketers to discover, analyze and report to measure campaign impact across paid, owned and earned social data.
Social Engagement: Read, route and respond to social messages across owned and earned channels in one customizable engagement console.
Social Cloud Platform: The Social Cloud platform offers an API layer to deliver social data and functionality into existing technology stacks including Oracle Customer Experience, Oracle Marketing and third parties. Customers and partners leverage the social platform to bring the power of social into their existing technology investments.
$7 month (by Sep 2015) Helps you find the best content in your industry and schedule it on Facebook, Twitter and LinkedIn.
you can create email alerts for a specific topic. For example, you can create an alert when the media publishes an article related to "Best Social Media Listening tools". The downside is that it is extremely hard to unsubscribe.
You can use Quora to monitor the questions and key discussions happening in your industry. For example, you can track what it is been discussed about social media listening >> right now! <<
Radarly is a social media monitoring and intelligence tool owned by Linkfluence. Radarly's features include solutions for social listening, social measurement, engagement, and real-time management.
Post, schedule, collaborate, respond, and track social activity.
With acquisitions of Radian6 and Exact target, SalesForce Social Studio offers a robust Social Media Listening tool. You can analyse conversations from nearly any source to see what your fans and industry are saying.
Sendible is a social media suite product with features in social media management, social media monitoring, and social analytics. Users can manage their social media accounts on Facebook, Twitter, Google+, Pinterest, Instagram, and blogs from Sendible's dashboards.
SentiOne is a newer social listening tool that is used by over 2,000 brands in nearly three dozen countries. There are three different service tiers, so you will need to decide which one is best for your business. The most basic plan allows you to track keywords, users, mentions and recent updates in real-time. You can also track historical data for up to six months. If you want to track data for over a year, offer access to more than one user, or follow more than one market, then you will need to choose one of the other plans. You can get your feet wet with their 14-day trial. Here are some of the main features:
Data can be collected from Facebook, Instagram, Twitter, YouTube, news aggregators, opinion websites, and blogs.
You can measure the reach of your messages on any given day.
You can see results in 24 languages.
You can monitor campaigns at different levels, including category, competition, consumers and communication.
Advanced consumer and workflow management filters can be used.
SIGNALS (brandwatch)
Signals analyse your data in real-time to automatically alert you via email when there have been significant changes, such as an increase in volume, a trending story or an influencer getting involved in the conversation. The "Signals" tool doesn't require you to know what changes you're looking for in advance – so it's great for unearthing stories or issues you might otherwise have missed. Signals can be set up to alert multiple people – even those without a Brandwatch login.
SOCIAL BAKER (Free)
Used by mashable.com and News Limited and other publishers to manage and optimise social media engagement. Will help you know the best time to publish for optimal reach and engagement.
Monitors over 100 sources and you can easily track and measure what people are saying about you, your company, a new product, or any topic across the social media landscape in real-time.
Sprinklr is an enterprise-level social media suite with features for social media management, social media monitoring, social advertising, and social analytics. Sprinklr can access a variety of social media sites including Facebook, Twitter, LinkedIn, Google+, and Instagram. Sprinklr offers users customizable social media components to integrate with many departments within a company.
Synthesio is a social media monitoring product offering features for listening to customer bases and to help businesses make informed decisions from their social insights.
Sysomos is a social media monitoring tool. Sysomos has features in social listening and engagement and provides two tiers of social intelligence tools: Sysomos MAP and Heartbeat. Toronto based Canada, Canadian tool. Sysomos acquired the social media monitoring tool: Expion in July 2015.
Talkwalker is a social media monitoring and analytics tool. Talkwalker helps users find and use their social data to access insights on their brand.
Tracx is a social media suite with features in social media management, social media monitoring, and social analytics. Tracx provides solutions for social listening, leveraging audiences, and analyzing social insights among social media sites such as Twitter, Facebook, YouTube, Google+, and more.
Allows you to track all your social media metrics in one dashboard and also compare your performance with your competitors.
Offers basic listening tools and helps your business monitor tweets about your brand and industry conversations.
Unamo helps you monitor your brand, manage your reputation, keep track of your competitors and gain new clients. Key features:
Real-time results. Unamo will populate your feed with mentions as they occur naturally so you can respond quickly and effectively.
Actionable Analytics. Measure the success and potential of your marketing campaigns with built-in social media KPIs like reach, interactions, popularity, and sentiment
Market Insights. Use industry-specific keywords to monitor trends within your niche to stay a step ahead of your market competition
Need social media monitoring support or training? Contact us below ⬇
No Fields Found.
This article was brought to you by…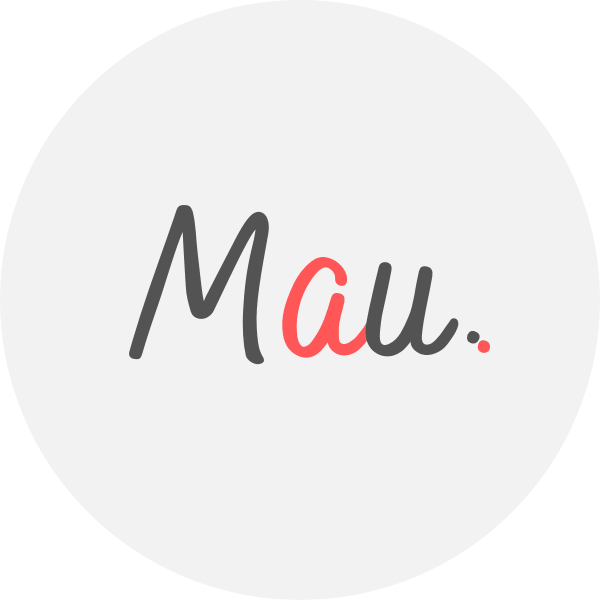 Mau is a Senior Digital Marketing Specialist with 15+ years helping clients solve their digital marketing challenges. Mau is a certified Facebook & Adwords Professional, Certified SEO Consultant and industry speaker. Mau trains marketers via Strategy Workshops & Training Sessions inc his popular Digital Marketing Plan & Social Media Plan templates. Subscribe to Mau's e-newsletter connect on LinkedIn Instagram Facebook
eDigital – Australia's "Digital Marketing" Destination