BEST 27 SOCIAL MEDIA MANAGEMENT AND SCHEDULING TOOLS 2019
Find below the Best 27 Social Media Management Scheduling tools, software and compare their offering and solutions today and make the most of your social marketing. By researching these tools you will learn how to easily get your social media marketing team become more productive and get more results from social media marketing with one of these best social media scheduling tools.  
Get ready to enhance your social media management scheduling at scale is with the use of one of the below social media tools. If you happen to already been using one social media management tool, we would appreciate your comments and feedback on the facebook comment box at the end of this article.
BEST 27 SOCIAL MEDIA MANAGEMENT AND SCHEDULING TOOLS 2019
Tailwind is one of the most popular post planner and scheduling tools that you can use to enhance your Visual Marketing on Instagram & Pinterest. Tailwind app allows you to find and schedule great content and give you actionable insights via their analytics reports. More than 100k customers around the world uses this Instagram Scheduling tool. You can start free of charge with their basic package.
Update Oct 2018: ⚡️New Hashtag Finder tool⚡️on Tailwind. Now you can get a fresh selection of hashtags for every post, every time. Hashtag suggestions now appear and refresh as you type, whether you include hashtags or not! You can find even more hashtags by shuffling them or quickly dismissing the ones that aren't quite right. It is easy to use! Just hover over any hashtag to see how popular it is so you can quickly pick the best ones for you. Explainer video below 🙂
Consumer competitions and social media scheduling and publishing tool for Instagram and other social media platforms. Allows you to avoid multiple entries from the same person, just one competition entry per user. Great nice visual reports. Agora Pulse offers a free trail that includes:
Social Conversations Management at Lightning Speed. Never miss incoming content and get to inbox Zero in minutes.
Easy Social Media Publishing. Schedule, collaborate and publish across the major social networks from one place.
Identify New Business Opportunities. See who's talking about you and find prospects, brand influencers and ambassadors
Shareable Social Media Analytics. Your social media analytics can be easily exported to powerpoint with awesome graphics.
Post social media photos from a pc desktop using bluestacks tool.

The easiest way to plan, track, and amplify your social media marketing. Create beautiful social media content on desktop or mobile and schedule reminders to post your photos at the ideal time. You can start for free with only one Social Profile per Platform and ten scheduled posts per month.
Key features:
Create a consistent social media Schedule. Reach your audience at the ideal times. Boost engagement by staying in touch regularly and sharing your best content.
Track keysocial media analytics. Measure the performance of your posts to see how your audience is growing and how your followers are engaging with your content.
Plan yoursocial media Post reminders. Fully organize yoursocial media campaigns from desktop or mobile. Receive reminders when it's time to post.
Team collaboration. Collaborate with team members to organize your upcoming social media posts and campaigns. (Available on Buffer for Business version).
COSCHEDULE ⚡ 

e

Digital recommended ⚡ 
Far more than only helping you manage and schedule your Instagram content, Co-Schedule is a drag and drop marketing calendar. You can sync your teams inside a collaborative, cross-functional calendar for social, content, email, events, and more. However the tool that you can use to actually queue your social media post is an extra payment to your monthly package. They call it "ReQueue". You can add ReQueue to your calendar and eliminate manual social scheduling. You create your messages once, add them to ReQueue, and let CoSchedule intelligently send them out at the best possible traffic times for all your social networks. Monthly packages start at $30.
Crowdfire enables you to schedule your Instagram and Twitter posts. You can choose to post manually, or it will choose the best times to post based on when your followers are most active. Once you have created your post and written a description, Crowdfire will analyze the information and suggest the best hashtags to use. The app limits you to 10 posts a day. Photo filters are not available. It has apps for iOS and Android devices. Cost: A free plan is available, although limited; premium plans start at $9.99 per month.
GAIN App is a great tool for marketing agencies. Automate your social media approvals. GAIN makes the social publishing workflow easy for agencies, social media managers, and anyone working in teams.  No more emails or spreadsheets. Just define your approval workflow and GAIN takes it from there. GAIN will automatically notify each team member, client, or stakeholder when it's their turn to review content. GAIN's flexible approvals can handle everything from simple, one-person approvals to complex, multi-team workflows. GAIN App is not just for Social Media. Marketing is more than just social. GAIN lets you collaborate and approve creative assets in any format: Facebook, Twitter, Instagram, and LinkedIn content, PDF files, Photoshop and Illustrator files, Word and Powerpoint files, full-length videos, plain text and image files of any size.

Hootsuite help you enhance your social media management. You can manage multiple social media networks and profiles from Hootsuite dashboard, schedule and plan your posts and content and measure your performance with their analytics reports.

Schedule social media posts with Hopper. Automate social media posts, Bulk upload, first comment, multiple accounts image and video posts.

Iconosquare allows you to plan and draft your social media posts directly from your desktop and smartphone both Android and iTunes apps available. Key features:
Caption your posts in one-click. Save your captions and hashtags for future posts.
Visualize your publishing calendar.View and manage all your scheduled Instagram posts in one place.
Preview your Instagram page. See what your Instagram page will look like when your scheduled posts are published.
Get notified when it's time to post.Post to Instagram in no time at all with our mobile app! No more hassle
(Former Latergramme): allows you to visually schedule all your social media posts. It offers Instagram Analytics too. Get 20% off with this later promo code. Later will send you a notifications for you to publish your Instagram post as by May 2017 you still need to publish manually as Instagram API does not allow for future publishing. Key features are:
Schedule posts across platforms: Queue up Instagram, Facebook, Twitter and Pinterest posts.
Preview posts as they'll actually appear so you can check you have a consistent aesthetic.
Chrome Extension: you can collect content from around the web with Later extension for Chrome.

Media Library: store photos and videos for multiple Instagram accounts in one place. 

Bulk upload and schedule photos and videos. 

Schedule the same photo or video multiple times.

Add labels to your uploaded media and easily search for them. 

Linkin.bio integration: Make your Instagram feed instantly shoppable with Linkin.bio
Instagram Analytics: Learn more about your audience by tracking likes, followers, and clicks
Mobile access via Google Play or iTunes app.
Get the most out of social media with Edgar. Schedule and publish the posts you want, when you want, automatically. Save time and increase your traffic. Meet Edgar is like hiring a content manager for a fraction of the cost. Edgar is the most effective tool to double your traffic by automatically re-sharing your content. MeetEdgar is the social media scheduling tool that grows your business. Key features:
Increase conversions by recycling social media updates. Yes! It's the most effective way to increase conversions without spending money on paid ads, buying followers, or paying for a social media site to promote your content. MeetEdgar users frequently report double their usual site traffic once they start using Edgar. You can learn more about how big brands have conquered social media by repeating their updates.
A great mix of social networks. Edgar works with Facebook (Profiles, Pages, Groups), Twitter, and LinkedIn (Profiles, Company Pages). Any post can be sent to one page, all of them, or in any combination
Automatic posting. Edgar's automation gets your content in front more of your audience. That means more clicks through to your site and it all happens automatically!
Great mix of content at the right time. Edgar extends your social reach and increases engagement by always posting your ideal mix of content when you tell him your audience is online.
Automatic re-share over time. Unlike other social media schedulers, Edgar automatically reshares your Facebook, LinkedIn, and Twitter updates again and again over time. You'll never get stuck refilling an empty queue again.
Promote your evergreen content. Resharing your evergreen content keeps your social profiles fresh and drives more exposure for your content. Edgar's automation hedges against being annoying or boring.
Auto-refill queue. No more disappearing updates! Edgar ensures that your content is published on social media day in and day out. Shuffle, start and stop at will – the queue auto-refills from your library of saved updates.
Unlimited Content Library. Store as many updates in your library as you want – they never delete! Organize by category and account, add photos, and pull content from your fave RSS feeds, too.
Complete control on how you sort your content. You'll always have the ideal mix of the types of posts you want to publish! Use default categories or create your own – you have complete control over when and how you share and sort your content.
URL Shortener and In-App Click Tracking.  Shorten your URLs with Rebrandly or Edgar's own custom shortener and find out.
Chrome browse extension. Save time by adding content right from your blog, or from any one of your favorite sites using the Edgar Chrome browser extension.
Auto-expiring content. Got seasonal promos? Edgar lets you set any post to expire at a specific date and time.
Video publishing. Uplaod video files directly into your Edgar library and he posts it as a native video on Facebook or Twitter.
Unlimited content. You can queue as much posts as you like! MeetEdgar works best for those with a lot of content – like a blog that's been going for a while or a backlog of content that you've been meaning to publish. If you're not sure you have enough content, MeetEdgar lets you add RSS feeds from your favorite sites to include more variety.
Requires minimal time using the tool. MeetEdgar has been designed for those who don't have time to schedule their social media posts every week. Edgar's automation gives you back the time you'd spend re-uploading or resharing content, so you can instead focus on things that are more important to your business. Once you add evergreen content to your MeetEdgar library and set a posting schedule, you only have to check in when you feel like it – or maybe to add a "Use Once" post or two. To get the biggest impact from MeetEdgar, however, we recommend regularly adding new content, auditing your existing content, and tweaking schedules from time to time to keep things fresh.
Easy scheduling. When you upload an update to Edgar, you save it in your library according to what type of update it is – you can create as many of these categories as you like. You can then create a posting schedule for each network based on which types of updates you want to post at what times. Want your main Facebook page to post a link to a blog post every Tuesday at 8 pm? MeetEdgar can easily do that.
MeetEdgar does not offer affiliate program by Sep 2017.
You can use this social media scheduling software to schedule your Instagram Posts in advance for the next few weeks or months.Cost: Pricing starts at $12 per month and offers a 7-day free trial. Key features:
Post visual content straight to your Instagram account
Pre-plan a posting schedule that is optimised to increase engagement on Instagram
Write and remove Instagram comments, right from their interface
Track important analytics that you can use to improve your strategy
Bulk upload photos, potentially saving you hours of time.
An enterprise social media and content management tool that helps you break down the silos between your social and non-social marketing. Percolate unifies your social and content marketing so you can deliver better marketing results, coordinate your global marketing operations, and build customer relationships. Global brands might fit for this enterprise tool. Clients: Mastercard, Unilever, Marriot, Timberland, Levi's. Loewes Hotels.
Postfity is a free post scheduler to speed up, automate and analyze your social media work. Schedule posts for free to Fb, Twitter, VK, Xing and LinkedIn. You can start for free and then upgrade to their cheapest package of $8/month. With their free post scheduler you can manage up to five social networks, up to ten schedule posts and engage your audiences. Key features:
Analyze. With Postfity, you can track your audience engage and grow in real time. Choose one of our premium plans and gain access to advanced analytics which will help you understand your target. Get insights on your social media activities, track and compare multiple types of data like clicked links, post shares, comments and more.
Manage. Add multiple social accounts into one, easy to use platform. Just use Postify app and link up to 200 accounts, which you can manage from one place. Quickly set time when you want post to be published, have your content planned and let the Postify app do the publishing work for you.
Save time. Imagine how much time you spend every day posting. Schedule posts for an entire week in few hours, save time and don't bother searching for new ideas every day
Chrome browser plugin. You can also schedule/publish instantly without leaving your pages with their dedicated Chrome plugin.
Get post ideas. Use built-in content recommendation system and get meaningful (based on your interests) post inspirations, daily.
Great scheduling. Add posts to queue, and Postfity will publish them with proper delays and at right hours. You can also define your own publishing days and hours, targeted for your audiences.
Easy collaboration. you can plan, schedule and queue contents with your co-workers/friends. Create and collaborate with your team.
Photo tools. if you want to add photo, use our built-in editor to add adjustments, caption, filter or frame to the picture of your choice.
Automatic watermark. Set up an automatic watermark to protect your stuff and add a professional look to posted pictures. Then schedule posts with that images easily.
Postfity promo codes – Postfity coupon codes:
"BDAY30" at the checkout for 30% off the subscription costs!
"HALLOWEEN"40% for Annual plan! Valid till 03.11.2017
A simple intuitive interface, high resolution photos, unlimited number of-the posts, low price.
ScheduGram allows you to upload pictures and videos and then schedule them for posting to multiple Instagram accounts. Once uploaded, you can crop images, add filters or text, and rotate images before posting. Like the other tools, you can post immediately or schedule pictures to go out later. You can also manage multiple accounts, which includes giving access to multiple users. Cost: ScheduGram offers a free 7-day trial (credit card required), then $20 per month for up to 10,000 followers. Monthly pricing increases as your follower count increases.
Sendible is a social media management and listening tool that helps agencies (white label solution available) and companies boost their productivity on social media. You can try it for free. However packages start at $49/month. Manage your social networks, schedule messages, engage with your audience, and measure ROI from our all-in-one dashboard. With Sendible, you can manage your social media posting, even when you don't have the time. Key features:
Easy lead generation with their Prospecting tool. Sendible's prospecting tools enable you to build profitable relationships by targeting and collecting prospects through social media, based on specific interests and their level of influence.
Find opportunities via social listening. Monitor keywords to know what's being said about each brand on social networks and blogs. Sendible's social media listening tools help you to prioritize your replies by highlighting whether mentions are positive, negative or neutral.
Put you great content on autopilot. Schedule individually or in bulk and queue best-performing content to repeat. Oversee your team's activity using our interactive calendar or setup workflows so you can approve their content. Our content recommendation engine suggests the best content to share that guarantees more shares and likes.
Instant social media reports. Create stunning social media reports and delight clients with your progress. Use one of our pre-designed templates or create your own by choosing from over 250 charts. Then, automatically deliver reports to clients via email on a schedule you choose.
Easy collaboration between teams. It's simple to collaborate on Sendible. Work more quickly and efficiently using hierarchies, task assignment and approval workflows for your team and stakeholders. Coordinate your content creation by sharing your library.
Great dashboard. No more jumping between different social streams. Get only the social updates you need, instead of a flood of unwanted messages. See which team members have already taken action and what still requires attention.
Mobile Apps. Continue where you left off with Sendible's mobile apps for Android and iOS

Social Aider is a budget friendly Social Media Scheduling tool. You can schedule your posts or upload them right away. Add picture & video to your posts to enhance engagement. Schedule posts in multiple time zones for everyone around the world. Repost the evergreen posts to keep the content flowing. Packages start at USD$4.99/month. Key features:
Post automation. Schedule the posts of your favorite bloggers using RSS feed. Ensure an active social media presence by using Bulk Upload to schedule hundreds of posts at once! The Google URL shortener automatically shortens the URLs you add in your posts when you schedule/post them.
Social Media calendar. You can see your scheduled posts in Calendar format and keep an easy track of what's going to be posted when.
AI Powered Content Discovery tool. Discover new content for your social accounts with Discover Content and schedule it instantly! Bring your photos up a notch using the Image Editor. Get relevant hashtags suggestions while creating posts so your content is easily accessible on the web.
Unlimited Social Media Accounts. You can add unlimited Social Media profiles to Social Aider. So, if you are a Social Media Specialist or an Agency with multiple clients, we've got you covered! Just one tool to all your social media scheduling aid! The price does not vary by the number of accounts you add.

Social Champ allows users to streamline and take control of their social media workflow. Social Champ's repeat function allows users to boost their traffic up to 75%, simply by repeating the same content multiple times throughout the day at pre- scheduled slots. The tool also gives you the option of removing prior posts before re-posting – while preserving analytics from each post, ensuring no valuable data is lost. It is one of the few social media scheduling tools available with the functionality of automated post republishing. Key features:
Social media calendar that provides a quick, visual snapshot of all planned posts.
Content suggestions. You can search for quality content from multiple sources based on your brand interests. Once you subscribe to their favorite RSS feeds, relevant content is automatically posted on your behalf or moved into a queue to be sent in the future. These posts can be tailored by adding text before or after the auto-generated title.
Web browser extension.  Allows you to post content from anywhere from the web without having to open the dashboard.
Schedule and publish without notifications on Instagram, Facebook, Twitter and Linkedin. A calendar that lets you edit and recycle content, approved and paused when there is the need without losing the job you already did.
Social report mission is to  provide social media managers and agencies with a platform that allows them to effectively and efficiently manage, and grow, their business' social media presence. It offers a dashboard with every single feature a social media manager needs, at a great price, with exceptional 24/7 customer support.
Sproutsocial is a social media management tool that includes Instagram management and post scheduling created to help businesses grow their social media presence. Try it free for 30 days. Key features:
You can easily plan and schedule Instagram posts, monitor hashtags, manage and respond to comments, monitor hashtags and run reports to show rich analytics and insights.
Manage and publish engaging content. You can save time and optimise your Instagram planning with creative tools, intuitive workflows and powerful scheduling features all within a single platform.
Build great customer relationships. Easily engage followers, track campaigns and source user generated content with a unified inbox to monitor comments and hashtags.
Benchmark your instagram performance. With sproutsocial you can analyse post and profile level data, hashtag usage and performance and track audience engagement across one or multiple accounts.
Streamline your Instagram posting process. Receive a push notifications alerting you when it's time to post.
Simplify creative development. Ensure your brand Instagram posts stay on-brand and meet quality standards with editing tools and a centralised asset library.
Great collaborative content calendar. Manage Instagram posts efficiently from a team content calendar with campaign tags and a notifications feed.
Manage multiple Instagram accounts. Connect and manage multiple Instagram profiles from one social management platform without logging in-and-out.
Foster brand loyalty. With a social CRM toolset that helps you engage with customers quickly and personally.
Track and respond to posts published in your business location. Find and engage with customers posting media geo-tagged at your business' location by tracking Instagram locations.
Instagram Post Performance Insights: Quickly identify top performing posts with Sprout's analytics and track comments, likes and engagement.
Statusbrew help you plan efficiently where, how and when your Instagram content is distributed. Key features:
Manage multiple Schedules for different projects, categories of posts and social channels.
Repost content with higher engagement or create recurring cycles for marketing campaigns with the Post Recycler
Take advantage of multiple platform integrations to plan and schedule posts not only for Instagram but also for Twitter, Facebook, LinkedIn and Google Plus.
Statusbrew Planner gives a single screen view of all your scheduled posts to monitor and control the flow of posts.
Take a measure of all your Instagram content in the pipeline and make editorial reviews before it goes live for your audience
Easily sort out your posts by social channels, controlling scheduled dates and times of publishing.
Make your posts engaging by adding multiple images to give your audience a rich visual experience
Bulk Publish lets you scale your content and saves time on scheduling content in volume.
SOCIAL MEDIA SCHEDULING VS MANUAL POSTING
Some marketers still manually post for few reasons:
Every social platform requires a different optimal image size dimensions
Create specific trackable landing urls and not some automated urls created by scheduling tools.
Use native emoticons as possible so the render nicely on each social media channel.
Utilise different amount of hashtags per social media platform.
The manual work takes far more time but you will have more control over the final post. They play more with the quality of content posted than the quantity following two key principles: Would that post worth a paid boost? would it people really share it? answering those two questions keeping marketers only manually posting their most optimal campaign content 🙂



BEST SOCIAL MEDIA MANAGEMENT AND SCHEDULING TOOLS
was brought to you by…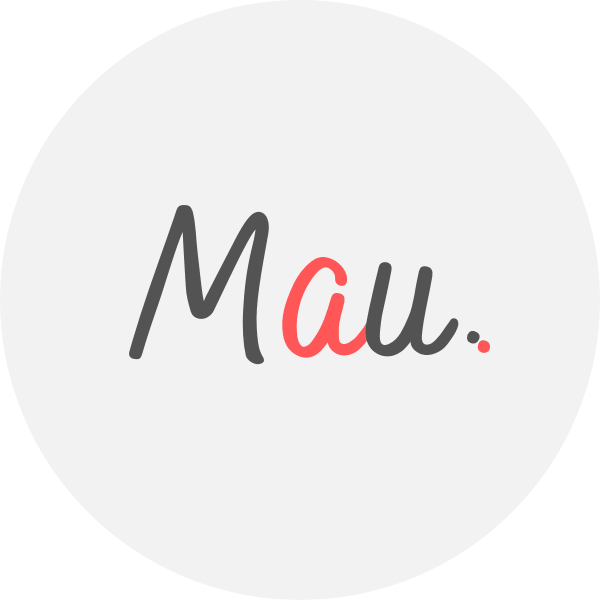 Award Winner Digital Marketer, top Linkedin Influencer, Certified Facebook / Adwords Professional, Certified SEO Consultant, StartUp Investor, Writer, Speaker. 15+ years optimising some of Australia's top brands. MAU.trains marketers via Strategy Workshops & Training Sessions inc his popular Digital Marketing Plan & Social Media Plan templates. MAU. enjoys football, latin music & hiking while teaching Digital Marketing or completing creative photography briefs and conceptual photography assignments. Subscribe to MAU.'s e-newsletter connect on LinkedIn Instagram Facebook
eDigital – Australia's "Digital Marketing" Destination
Share your opinion below 😀 ⇓