BEST SOCIAL MEDIA COURSES IN BRISBANE 2019
According to the "Top 12 Talent Trends" by Hays; Social Media and Content Marketing are one of these top skills being demanded by Australian companies.
Whether you want to enhance job prospects, advance your career (get promoted), secure your first Marketing role or simply but equally important attract new clients for your business; I invite you to check out the below list of current social media marketing courses offered in Brisbane, Australia.
There are different types of social media education and social media marketing courses available, including free and paid courses, classes, workshops, bootcamps, sessions and programs you can complete in Brisbane. Modality includes in-class, on-site, online or distance (by correspondence) delivery. Some you earn a certification, bachelor and/or diploma.
BEST SOCIAL MEDIA COURSES IN BRISBANE 2019 – THE LIST COMPARED 
ON-SITE SOCIAL MEDIA TRAINING & WORKSHOPS IN BRISBANE
On-site Social Media Training and workshops in Brisbane are great for teams and companies who are looking for face-to-face support to solve both their current strategic challenges or tactical implementation issues.
A social media practitioner will come to your office and customise the session or workshop according to your specific business needs. These sessions are premium as they are convenient and highly tailored to your business social media objectives.
Top best Brisbane Social Media trainers and providers:
eDigital Agency: M

A

U. from

e

Digital  runs hands-on, practical and tailored on-site social media training sessions in Brisbane, Sydney, Melbourne and any other major city in Australia. You can choose different social media topics and challenges and and he will train you. Training sessions can include Social media essentials, facebook marketing and advertising, keyword research for social media, Content marketing tactics, Visual Social Media  Strategy including Pinterest Instagram, Social Media for business to business B2B including Linkedin and Slideshare, blogs.
SOCIAL MEDIA MARKETING SHORT COURSES IN BRISBANE
Brisbane offers a variety of free and paid social media classes, courses and conferences and training sessions.
Most of these public classes, workshops and sessions are run by: private schools, universities, industry associations, industry councils, local councils, meet up groups, libraries and social media software vendors looking to make social media practitioners familiar with their social media tools.
eDigital One of the best Social Media training, classes and workshops including Instagram, Pinterest, Facebook, SEO and email marketing.
EventBrite – events website lists both free and paid social media courses and around Brisbane.
Queensford College: offers a Diploma of Social Media Marketing in Brisbane. Curated by three leading global social media industry experts, the Diploma of Social Media Marketing is engaging, comprehensive, forward thinking, and fills a clear gap in business and marketing qualifications. Through this Diploma, you will not only learn all there is to know about social media, you will build a social media marketing strategy and implementation plan which you can immediately apply to your career and/or business.
The left bank School (Former AIT Creative technology Educators) run one day and two day courses in Brisbane and other cities in Australia and New Zealand. $99
ADVANCED SOCIAL MEDIA MARKETING CERTIFICATION TRAINING by Simplilearn
Become a Certified Social Media Specialist by developing skills that attract traffic to websites, promote and protect online reputation, and build brand awareness.
Simplilearn's Advanced Social Media Marketing Certification Training Course is aimed at educating and training students in the fast paced growing profession of Social Media Marketing. Students will be learn the most up-to-date and most advanced social media marketing techniques; developing skills in attracting social media traffic to the websites and promoting and protecting brand and online reputation. This course is aimed at learning the impact of e-commerce and how Social media has changed businesses in the field of marketing and communication. This course addresses the concept of online sales channels and how it relates to your existing Social Media goal and micro-goals.
This course will train participants in:
Marketing a business through Social Media, drawing more traffic and generating visibility and awareness for a brand or product.
Advanced social media communication principles and platforms.
Understanding how the emotions of sharing impact social exposure and why social media strategies must originate from a business goal.
Identifying potential Social Media Marketing metrics for a campaign by describing the three key areas of business that social media can impact.
Understanding the subtle and intricate details of effective Social Media Marketing.
Effectively implementing Social Media strategies and tactics and creating marketing campaigns.
Identifying the four ways to motivate consumers by listing the three key benefits of storytelling when it comes to consumer engagement.
Attracting a larger audience and communicating with influencers.
Deploying the latest strategies to plan, execute, and assess a comprehensive and effective social media campaign for corporations, government agencies, or non-profit organizations.
Identifying the top social media channels you need to monitor for conversation about your brand and creating a list of KPIs for measurement based on your existing Social Media goals.
Study Options:
Self paced learning: 180 days of access to high-quality, self-paced learning content designed by industry experts. USD$299
Simplilearn Promo code: online25 – get 25% off

ONLINE SOCIAL MEDIA MARKETING COURSES 
GENERIC SOCIAL MEDIA MARKETING COURSES IN BRISBANE
ACCREDITED SOCIAL MEDIA MARKETING COURSES WITH OFFICIAL CERTIFICATION AFTER COMPLETION  
Some Registered Training Organisations (RTO's) based in Sydney offer Social Media courses for a fee. Delivery can be online or classroom type. Check their social media training program and the type of certification you will obtain – they can vary from certificate to diploma, bachelor, masters, etc. There are benefits and disadvantages for each of these options. What you will learn on a generic social media course it is very likely to not be a fit for your current social media challenges and will be out of date very soon as social media platforms quickly evolve.
IN-CLASS – SOCIAL MEDIA MARKETING COURSES (MORE THAN ONE DAY)
DISTANCE LEARNING SOCIAL MEDIA MARKETING COURSES
Fitzwilliam Institute Group Diploma in Social Media – Distance learning Sydney with SEO and Google Adwords modules.
Learning Cloud – "Building a brand on Social Media" Course – Online and correspondence delivery.
EDIGITAL ON-SITE SOCIAL MEDIA SESSIONS AND WORKSHOPS
If you do not need an official certificate and you are more interested on practical – ready to action – advice; eDigital runs custom social media courses, training programs, classes, sessions and workshops at our clients offices and can be structured for your specific social media objectives, activities, campaigns and challenges.
Different to other Social Media services agencies (they run your brand social media on behalf of you) and training schools offering generic social media courses; we like to offer customised social media workshops and training sessions in Sydney and anywhere in Australia.
To be successful at promoting your business and brand via social media you need to first set up your unique strategy and own and control your brand personality, voice and tone via social media channels. For this reason, we believe the best way for you to master social media for your business and brands is to have custom social media classes, sessions and workshops at your offices.
Social Media Mapping. We will map out your business objectives, your customers demographics and psychographics (personas); your current marketing campaigns and content strategies.
Spot areas of improvement. We will facilitate brainstorming and find creative ways of improving your current activity and offer you world's best social media practices.
Monitoring and tracking. We will teach you how to monitor and track your social media activity and progress so you have something to build from.
Whether you are in Brisbane East, west, south or north, there are social media courses, trainers, instructors and teachers close to you!
NEXT
BEST SOCIAL MEDIA MARKETING COURSES BRISBANE
was brought to you by…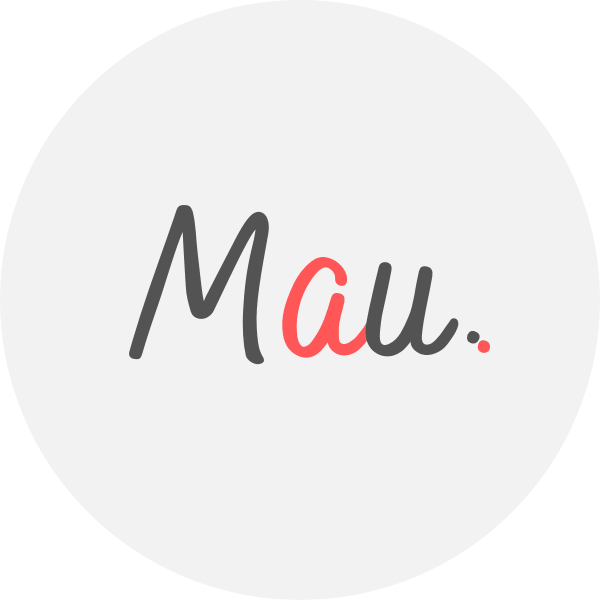 Award Winner Digital Marketer, top Linkedin Influencer, Certified Facebook / Adwords Professional, Certified SEO Consultant, StartUp Investor, Writer, Speaker. 15+ years optimising some of Australia's top brands. MAU.trains marketers via Strategy Workshops & Training Sessions inc his popular Digital Marketing Plan & Social Media Plan templates. MAU. enjoys football, latin music & hiking while teaching Digital Marketing or completing creative photography briefs and conceptual photography assignments. Subscribe to MAU.'s e-newsletter connect on LinkedIn Instagram Facebook
eDigital – Australia's "Digital Marketing" Destination
Share your opinion below 😀 ⇓