BEST SEO TOOLS THE LIST
INCLUDING KEYWORD RESEARCH & BACK LINKS TOOLS 
We list here some of eDigital favourite entry-level, professional and enterprise SEO tools. These are some of the best SEO tools we have regularly used that we can recommend for buying or purchasing – Some are free browser extensions, cloud-based online seo tools and paid desktop seo software tools.
The best SEO tools will save you valuable time, bring great insights and can quickly help you explore search engine ranking challenges and opportunities. With some of this seo tools you will need some degree of experience to get the very most out of them.
Your competition is likely to be using these tools and others like them, so you should think about reviewing them too.
Sydney SEO Expert Mauricio Escobar, one of the SEO Consultants from Sydney based SEO agency: eDigital; has aggregated some of these great white hat seo tools for you…
(Site explorer): One of the best SEO tools has a Huge index of links, rich data analysis have made Site Explorer one of the most popular tools for checking links. The tool can show links (including new and internal), linking domain, anchor text, and best pages, most shared, most linked content of a website. Ahrefs Site Explorer is a popular tool, with a free trial, for investigating links to and from your site. Anchor text training and latest updates: ahrefs and Search Engine Journal
Helps you improve your SEO site's performance in search. Get access to free reports, web crawling tools and indexing resources. Specially important to SEO optimise for bing if your website targets Americans where Bing has bigger share than in Australia.
BRANDAMOS AND FLAIR INTERACTIVE SERVICES
Both offer free, basic SEO site analysis tools that grade sites on how well they're optimized for target keyword phrases.
Enterprise SEO platform. BrightEdge is the leading SEO and content performance marketing platform, helping more than 1300 customers generate more organic traffic. BrightEdge is based in San Mateo, CA with offices in New York, Seattle, Chicago, Cleveland, Tokyo, Sydney, and London
offers local SEO tools and local search engine marketing services for local business, agencies and consultants.
BuzzStream SEO tool is web-based software and automated tools for researching link prospects and building and managing influencers. Helping you to get the right back links to your site and creating buzz around key influencers. Buzz Stream also has a meta tag extrator tool where you can extract any url meta title, meta description, meta keywords.
CopyScape is duplicate-content-detection software and a plagiarism checker, and it's another favourite of SEO experts. A free version is available. Copyscape Premium will analyze a site's entire content for 5 cents a page. "Within minutes you'll have a plethora of data about which pages on your website contain duplicate content, the exact content highlighted for you, and a full list of other Web pages that your content was also discovered on.
Crazy shows you a "heat map" of where your site's visitors tend to click most frequently. Plans start at $9 a month. The tool helps you discover which pages are most important to your visitors, according to Dave Davies, CEO, Beanstalk SEO.
Find your competitors top high quality links and domain trustworthiness pointing to your competitors sites.
Learn how to perform your own DIY SEO website audit.
eDIGITAL SYDNEY SEO AGENCY AND SERVICES
Best SEO Consultants and Top SEO trainers in Sydney, Australia.
How many of your website or competitor's pages Google has indexed?: Just type: "site:yoursitename.com…."
GOOGLE ADWORDS KEYWORD PLANNER TOOL
allows you to analyse traffic volumes by country and keyword competition.
GOOGLE ADWORDS – TRAFFIC ESTIMATOR Your boss is telling you SEO spend is a waste, you can find out keyword market value and tell her the value of your organic traffic.
GOOGLE TRENDS – KEYWORD SEARCH
Google trends is a great FREE SEO tool that allows you to compare keyword trends, hot topics and hot searches.
GOOGLE INSIGHTS FOR SEARCH Google Insights for Search has been absorbed by Google Trends around Aug 2012; the combined tool keeps the Google Trends name and exists at google.com/trends. The google.com/insights/search will redirect you to the new Google Trends. Google Insights for Search was a tool compare search volume patterns across specific regions, categories, time frames and properties.
GOOGLE TRENDS – WEBSITES This top tool helps you find out trends for websites, geo audiences, related visited websites, related searches.
EFFINAMAZING UTM TRACKING CODE BUILDER
Enter a URL to check the status of all offsite links found on a page. The output will display status codes for each offsite link the tool can follow, including 404s and 410s, so you can find any broken links on the page.
(a Moz app): This top SEO tool offers Twitter analytics, follower segmentation, social graph tracking. Followerwonk helps you explore and grow your social graph. Give your power graphics on who your twitter followers are, where they are located, when they tweet.
This SEO tool automatically finds who is using your web images so you can ask for links back.
Internet Archive (Way Back Machine): It is a digital library offering free access to more than 400 billion archived web pages. you can see old versions of any website at some point in time.
Integrity link checker seo tool
Free website link Checker. Links on a web page very quickly become broken (link rot) because they get moved, deleted or changed, and other people that we link to do the same. Using a link checker regularly will improve your website's user experience (UX) and search engine optimisation (SEO). Integrity is the free link checker for Mac. It's OSX native, it is a very fast and accurate seo tool.
You also need an account with Open Site Explorer from SEOmoz for Link Detective to function. Link Detective is one of the best SEO tools to find out how your competitors rank. Link Detective rifles through a backlink profile using semantic markup and URL naming conventions to group links by type. This makes it SUPER easy to see which of your competitors' links you can swipe for yourself.
After latest Google Penguin updates, bad links can severely hurt your website rankings. Linkdetox can help you clean up your Link profile. Analyze your profile for toxic links! Now. Identify links that have highest likelihood of hurting your website.
LINK PROSPECTOR by Citation Labs
The Link Prospector tool uncover the links that will improve your rankings. Their Link Target Score algorithm ensures the best opportunities are available for your SEO strategy.
LinkRisk is an SEO tool that calculates risk by analysing back links. A tool to audit your website's link profile. The LinkRisk algo calculates a score for every link pointing at your site and provides easy tools to investigate, clean up and manage your link profile.
helps you find your competitors most valuable back links.
$99/month seo services that uses artificial intelligence. Includes: Article creation, blog posts, backlinks, and on-page optimisation.
lionn seo tool backlinks
This tool allows you to find out the website owner of an Australian website.
One of the best SEO tools to check Back links and inbound links counter. You can compare up to 5 domains simultaneously and see who is getting more link growth. MajesticSEO offers a basic free plan as well as paid plans, and it "evaluates all links and helps separate high-quality links from low-quality links. The site also breaks down anchor text in a pie chart and is a great tool to see if your link anchor text is over-optimized. That is, whether Google would deem your anchor text wording an out-of-compliance attempt to spam or game the search engines. (Anchor text is the text within a hyperlinked phrase).
explore keywords people are searching for on amazon.com
Allows you to check your backlinks. You can also get send alerts when your competitors get a new backlink. Competitor keyword ranking checker is also available.
One of the most complete and best SEO tools in the market, Moz tools offer a all the SEO tool set you need to ensure you get the best rankings on search engines including Google. These tools to help you optimise your local business listings, track your social media performance, conduct link research, access SEO metrics for any page, and more.
Open Site Explorer SEO tool is Moz's Search Engine for Links. You can perform competitive link research, explore backlinks, anchor text, and more for free.
this website allows you to check any website page rank, domain authority, page authority, alexa rank external backlinks count (inbound links count) referring domains and more.
Check for duplicate content on the web.
offers free website analysis tools in graphical format and provides recommendations for fixing problems.
RANK TRACKER ⚡ eDigital recommended⚡ Rank Tracker is one the most advanced and powerful SEO tool for keyword tracking, keyword research and PPC analysis.
This top SEO Tool allows you to organise and entire link building campaign, view key SEO metrics about links, get updates about link status changes, it includes link screenshots for visually nicer reports and also can research link opportunities. Raven's free 30-day trial provides an in-depth audit using its Site Auditor tool. "This will give you another tool to check your metadata, alt tags, headings, keyword usage, as well as a few additional data points. The report arrives in PDF format, and you can use it to measure progress as you fix site problems.
screaming frog one of the best seo tools –  logo
This SEO Spider tool is a small desktop program which spiders websites' links, images, CSS, script and apps from an SEO perspective. The tool fetches key onsite elements for SEO, presents them in tabs by type and allows you to filter for common SEO issues, or slice and dice the data how you see fit by exporting into Excel. You can view, analyse and filter the crawl data. Simply enter your site's URL and click 'Start.' clicking through each tab and using the built-in filters can give you a great idea of what might need to be fixed on your site. You can check your competitors most popular  and influential pages.
Enterprise SEO platform for Search Engine Optimisation.
tool for keyword optimisation for Amazon listings.
Scribe reveals other profitable keywords and phrases, tells you how gently tweak your content for search engines, helps you crosslink your content for usability and increase time on site and identify websites for link building.
Check keyword density for any given page.
tool that gives you keyword ideas.
free browser extension that allows users to perform a variety of SEO analysis and parameters, such as Alexa rank, SEMrush links, Google Index, Webarchive age, compare urls/domains, diagnosis reports, backlinks details, no follow links and many more for any webpage.
you cna check your page authority and domain authority of any given page or domain name.
With SEO SPYGLASS you can find, monitor, analyse and compare backlinks — dig all the data you need for safe and effective SEO link building.
SEMrush SEO tool collects SERP data for more than 106 million keywords and 71 million domains, including: AdWords ad copies and positions, organic positions for domains and landing URLs, search volumes, CPC, competition, number of results and more. They also provide customised data for a special project. Great tool to know the semantic grouping and user intent keywords giving organic traffic to competitors websites. SEMrush tool starts at $69/month as per March 2015.
SEMrush Site Audit tool: Let's face it: without a proper site audit, all the efforts put into content creation and link building will go down the drain. So, when it comes to choosing the tools to boost your website's performance, you simply can't settle for anything less than the best site audit tool that comes within a SEO suite – the SEMrush Site Audit tool. SEMrush Site Audit tool has it all and even more:
Over 60 on-page and technical SEO checks from surface level issues to an in-depth analysis
Flexible settings – domain, subdomain or subfolder crawling
On-demand crawling & scheduled auto re-crawls on a daily or weekly basis
A brand new Google Analytics integration that uncovers the top-viewed pages on your website with technical issues and suggests how to fix them
High-speed crawler that will process all your pages in minutes, not hours
Allows you to change SERPS on a dummy search engine results and send the page to testers so you can have an indicative of how specific changes to positions and copy might affect CTR.
This SEO Tool allows you to gather all of your SEO information in one place. SERPs, PageRank, Pages in main and supplemental index, back links, Twitter and Facebook mentions, social bookmarking, on page analysis and more. The tools also saves you time by automating your SEO activities including directory submission and communicating with relevant bloggers. You can also watch your SEO details from any platform including Windows, Mac or Cell/mobile phone (iphone). Track your positions in search engines over time and see what works and what doesn't.
obtain the most important traffic data for any industry in many countries; it also shows the traffic per sources, most popular sites per channel, and trends.
Find out if your website and social media properties are properly mark up or not.
you can compare keywords up to three competitors, and it will show which keywords you're still not targeting for which these competitors are already ranking and the level of traffic opportunity and competition. By July 2015 this tools supports websites located in: USA, UK, Germany, Austria, Switzerland, Netherlands, France, Italy, Spain and Poland.
is a free utility designed to help find duplicate content, broken links and other site issues that can negatively impact SEO. Results include: average page size, average page load time, number of words per page, text to HTML ratio, duplicate content, common content, internal links per page, external links per page, total links per page, inbound links per page.
This fantastic SEO tool but also Social media tool allows you to identify your competitor's most shared content. The tool offers social metrics, most shared authors, scheduled monitoring as main features.
Allows you to create transcriptions from video to text. Great when optimising video content (seo for video tool) for search engines.
you can search for any domain and see every place they've shown up on Google: every keyword they've bought on Adwords, every organic rank, and every ad variation in the last 6 years.
Rank tracking and SERP analytics platform for SEO professionals. Pricing starts at $500 a month for first 5.000 keywords. Quoted at March 2016. You can track keywords by city, state, postal code, language and mobile.
STRUCTURE DATA TESTING TOOL BY GOOGLE
Rich snippets – Authorship verification included.
Tag Assistant helps to troubleshoot installation of various Google tags including Google Analytics, Adwords Conversion Tracking, Google Tag Manager and more. Tag Assistant helps you verify that you have installed various Google tags correctly on your page. Just navigate to any page and Tag Assistant will tell you which tags are present, find any errors and suggest tagging improvements for your website. Use Google Tag Assistant Recording to record a typical user flow to and through your website and instantly validate, diagnose, and troubleshoot issues with your Google Tags.
Helps you find the most searched keywords on eBay per country.
Check out any page speed issues and how to solve them.
Find out where your competitors are getting social shared from.
Help you find search term combinations.
These tools will allow you to safely browse internet from public locations. it provides annonymus IP address so your network and location is unknown. For SEO research it allows to choose from different cities around the world to see what Google localised results are.
WooRank SEO tool is a popular Website Review and SEO Tool. You can run a free review. You can also create an advanced Review to track and optimise your website.
This is one of the top SEO tools that allows you to pick the most profitable keywords for your site. This tools will help you pinpoint high demand/low competition keywords and exploit them. You can also use this tool to spy on your competitors and analyse their SEO strategies. With this tool you will optimise your pages for high search engine rankings.
website auditor seo tool
Site errors are not good signals for Google Rankings — if your site has signs of poor quality, why would Google give you high rankings? Most SEOs do know this, but only very few are skilled to identify and fix all site errors. Website Auditor helps you avoid any on-page problems and ensure stable, effective and best SEO. Website Auditor can find all technical issues that are lowering your search engine rankings, it will show you how to fix them. You will be able to see how your competitors are handling on-page seo and you can also get keyword usage advice for each of your pages. Find and fix all your website seo issues — and make your site rank higher in search engines!
(free) is for sites that use the open-source WordPress.org CMS, and it can automatically fix and streamline many technical errors a site might have without too much technical knowledge needed. You can also use it to enter your HTML title tags and meta descriptions.
CSV Spreadsheet (by Distilled). This great SEO tool for Youtube video and spreadsheet will help you to easily create a custom Youtube Play list. Saving you a great amount of time.
A great wordpress plugin that tells a visitor or robot that has recently visited  your website that they don't necessarily need to waste time reloading site images or brand new content. Caching is a great way of keeping site content closer to the user to enable a faster load time.
BEST SEO TOOLS
was written by…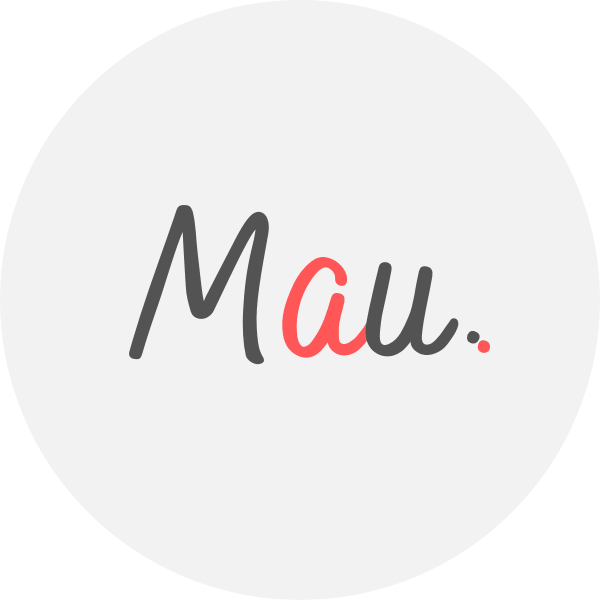 MAU. is an Award Winner Digital Marketing Specialist (Masters in Marketing), Certified Facebook/Adwords Professional, Certified SEO Consultant, Top Linkedin Influencer (6k connections), StartUp Investor, Writer, International Speaker. 15+ years experience optimising Digital Marketing Campaigns. MAU. worked for top brands such as Realestate.com.au, News Limited, The Athletes Foot, Thrifty, NSW Government. MAU. also trains marketers via Strategy Workshops & Training Sessions. His popular Digital Marketing Plan & Social Media Plan templates downloaded by thousands. MAU. travels the world (37 countries visited) while teaching Digital Marketing or completing creative photography briefs and conceptual photography assignments. MAU. speaks three languages, football fan, latin dancer. Subscribe to Mauricio's e-newsletter connect on LinkedIn Instagram Facebook
eDigital – One of Australia's Top 5 Most 🏆 Visited Digital Marketing Sites
NOW YOUR TURN! 
Share your opinion or your best tip below 😀 ⇓