BEST SEO CONSULTANT SYDNEY
MAU.  is our Senior and Best SEO consultant in Sydney offering SEO keyword research, SEO campaign management and best 2018 seo tips, advice and support your website need if you are seriously considering investing into increasing your website search engine rankings.
Google SEO Algorithm, and the web, is changing and unless your website updates your old SEO strategies you will be penalised and pushed further down the rankings. eDigital will help you discover what Google is looking for in 2016 and find ways to increase your web traffic.
You will have to stop today those old strategies of spammy blog comments, press releases and blog networks today!
There is a better, long lasting and highly profitable way of to do SEO and get new more website visits from free listings in Google!
Contact us today!
SEO KEYWORD RESEARCH BY BEST SEO CONSULTANTS IN SYDNEY 
We research and analyse how people search for categories, geo generic, products types, product brands, competitors terms and service related searches in your industry.
HOW
We source related seed keywords from Google Suggest, Google Adwords Keyword Planner and other tools.
We also extract organic search terms already giving you rankings from Google Webmaster tools and Google Analytics.
We confirm negative keywords and other related but not relevant terms with you.
Once we have a great list of target keywords, we then rank them according to search volume, content competition, adwords competition, top listings page authority (levels of difficulty to rank) and your current search engine ranking position (SERP) for each keyword.
Out of this ranked list the idea is to have three seed keyword buckets: High, medium and low. We will hten focus our efforts on the High Converting keywords.
WHY
Your business need to know this in order to have a solid SEO foundation and be able to start creating authoritative content. Generally how people search is not the way you as a business owner might think and you will get very surprise by the insights of our Keyword Research Reports.
KEY BENEFIT
You will know exactly what search terms and driving traffic in your industry, which ones are "low hanging fruit" and which ones are just a waste of time to do SEO for.
COMPETITOR ANALYSIS BY eDigital BEST SEO CONSULTANT SYDNEY
Overview on how your top three competitors are getting traffic to your website.
WHY
knowing how your competitors are getting traffic will allow your business to either see the keyword gaps and/or grab some share from their search engine traffic pie.
KEY BENEFIT
Take advantage of organic traffic leading to your competitors' websites.
SEO KEYWORD STRATEGY
You will be given a priority keyword list – low hanging fruit – (up to 20 keywords) to start optimising for and explain how that list will also help you optimise for the most important seo raking factors.
WHY
With limited time, resources and heavy competition you will not be able to rank for everything. It is important here to prioritise your SEO efforts.
KEY BENEFIT
This priority keyword list will give you direction so you can start focusing all our SEO work just into these agreed keywords.
SEO BASELINE REPORT
Before starting implementing changes and improvements that will lead to better SEO rankings; it is imperative to know what SEO traffic you currently have, where it is coming from and why it is causing it.
WHY
This initial report will allow us to see the value of our SEO efforts as the months passed. The main objective is to drive SEO traffic and also SEO traffic that leads to an agreed conversion objective.
KEY BENEFIT
Tangible way to monitor our SEO results and SEO performance. 
EDIGITAL SEO METHODOLOGY
Our methodology follows SEO best practices from International SEO Consultants such as Danny Sullivan ( Search Engine Land) and Matt Cuts (Head of Google's Web Spam Team), Bruce Clay, Marie Haynes, Michael Gray, Todd Friesen, Aaron Wall, Rand Fishkin, Justin Cutroni and local seo expert: Joy Hawkins We also follow Google Webmaster blog, Google Webmaster Academy and other top SEO experts keynote speakers.
WHAT'S NEEDED FROM YOU
★ Access to your Web analytics Software (Google Analytics) and Google Search Console login.
PRICE – COST – FEE
✔ Contact eDigital today to review and discuss your exact SEO challenges, then Mau will present you an SEO proposal that will include pricing.
SEO MANAGEMENT SERVICES
Our SEO management services include:
ON-SITE TECHNICAL SEO OPTIMISATION
Optimal Meta Titles, H1, H2.
Check loading speed for key pages ( up to 10)
Duplicate content issues
404 errors
Crawling errors
SEO INFORMATION ARQUITECTURE – USABILITY OPTIMISATION
Internal linking
Categorisation
Site maps ( Video, pages)
Call to actions
"Thank you" pages
GOOGLE AUTHORSHIP OPTIMISATION
Google + and Google Authorship, Google Places for Businesses listing.
SEO CONTENT OPTIMISATION
Content Creation/Curation
Content amplification
OFF-SITE SEO OPTIMISATION
We will spot top opportunities for back-links according to relevancy and authority factors.
WE KNOW SEO
eDigital website rank for over 450+ highly relevant "Digital Marketing" combination on Google Australia Page 1. We SEO audit our eDigital website on a daily basis.
We promote some of the Best SEO courses in Sydney, Melbourne and Brisbane and overseas.
NEXT
Read our highly popular and shared "Best SEO tips 2016" article to give you a great idea on where and how to prioritise your SEO efforts.
Start learning about SEO with the video below…
BEST SEO CONSULTANT SYDNEY AUSTRALIA
was brought to you by…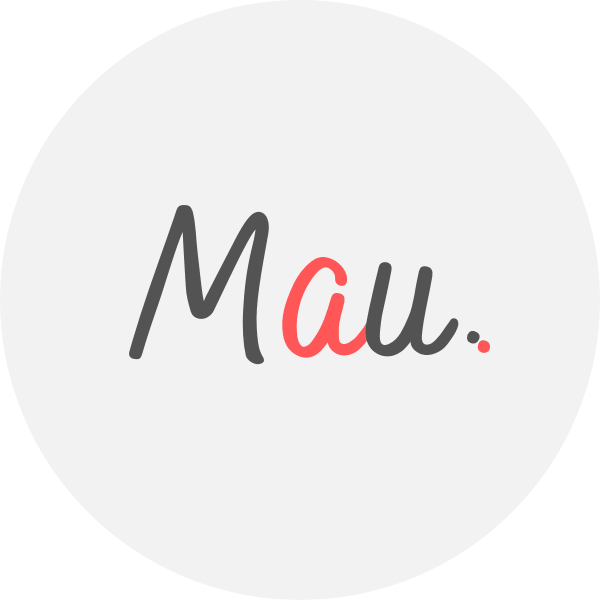 Award Winner Digital Marketer, top Linkedin Influencer, Certified Facebook / Adwords Professional, Certified SEO Consultant, StartUp Investor, Writer, Speaker. 15+ years optimising some of Australia's top brands. MAU.trains marketers via Strategy Workshops & Training Sessions inc his popular Digital Marketing Plan & Social Media Plan templates. MAU. enjoys football, latin music & hiking while teaching Digital Marketing or completing creative photography briefs and conceptual photography assignments. Subscribe to MAU.'s e-newsletter connect on LinkedIn Instagram Facebook
eDigital – Australia's "Digital Marketing" Destination
Share your opinion below 😀 ⇓