BEST 22 PROTOTYPING UX TOOLS FOR MOBILE APPS 2019
Find below the Best 22 Prototyping UX tools for Mobile Apps in 2019
BEST 22 PROTOTYPING UX TOOLS FOR MOBILE APPS 2019
The prototyping and specification software used by 87% of the Fortune 100. Beyond mockups, design interactive prototypes for business solutions, websites. Axure is the granddaddy of prototyping tools for corporate environments with excellent mobile support.
(Mock up tool ) Free trial for 7 days. Then license for $79 per user. Balsamiq's strength is creating wireframes but there is a process by which you can create simple interactive prototypes (it's called "linking") for demos and testing. For those who love to sketch , Balsamiq, is the utility for you as the whole thing resembles a simple whiteboard sketching area. However, there is a ton of community generated content that you can import to rapidly improve the speed at which you create your content. You can also grab some templates for iOS, Android and Blackberry functionality which is very handy.
its strength is the speed at which you can iterate from low-fi to hi-fi prototypes using a single click conversion.
with support for Android, iOS and Windows and lots of pre-built content for your prototypes.
Hotgloo is very flexible and easy to use prototype creator with Apple stencils pre-built for you.
Iphone mockup – as you may have guessed – this tool is for iPhone prototyping only but it's very simple to use and great for collaborative project working.
Iplotz is a simple creation tool for mockups and interactive wireframes. Great support for Android and iOS templates.
(Premium prototyping tool)  Invision is not a mobile specialist platform but offers plenty of tools to get the job done.
Justinmind is a great prototyping tool which also includes simulations for things like gesture control, tap and hold, swipe, etc. As you build your wireframes, Justinmind creates the prototype, when you change a wireframe model, the prototype immediately reflects this. It also supports one of the widest ranges of mobile operating environments of any mobile prototyping tools. There are pre-built "widgets" for these that are user generated and you can design your own if you can't find what you're looking for in their library.
mockflow is a quick way to learn but sophisticated tool to build wireframes and interactive mobile prototypes.
Mokk.me is an easy to use platform but still in Beta, you'll need to be patient if things go wrong.
Moqups is completely free to use and one of the easiest tools to get started with immediately. The interface is straightforward to get to grips with and they've produced a ton of pre-built material to fill your designs with (including image placeholders, sliders, etc.) There are phone templates and tablet templates too that come with UI elements associated with those platforms. Moqups only produces wireframes though; if you want interactivity – you'll need to choose a different platform for your prototypes.
Omnigraffle is a great for wireframes and also great for creating diagrams. It's very similar to Adobe products in the way it works.
Pencil Project is an open source prototyping tool with good functionality but it's been a while since there's been a major update to the functionality.
Pidoco is a web-based and fantastic at creating clickable prototypes fast. Simulations and tests run on devices without any need for installing additional software.
Protoshare is a powerful way to create prototypes but with a little steeper learning curve than some of the other options.
Proto.io is a purely mobile prototyping platform. It allows you to quickly develop prototypes (and simulations) that reflect the final product. There's no coding required and it can be accessed in almost any browser. You create projects and manage them from a single screen. You use an editor to build the prototype screens and the interactions between those screens and a player to deliver the prototype. You can also create feedback when the player is in use and annotate screens to your heart's content. You can also execute these prototypes on the devices themselves as long as they run iOS or Android using a browser app (no cost).
UXPin creates mockups and "clickable" prototypes for working online. It's a very easy tool to learn to use and there is some good use of UX design principles applied to the way the software operates. Prototypes created in UXPin can be used on multiple devices and be displayed in a range of resolutions. The software offers strong version control for iterating your designs. It also provides real-time commenting, editing, etc.
Creates professional diagrams.
it doesn't get easier than this drag and drop utility to create wireframes but it's not the right tool for interactive prototyping.
use as a standalone app or plug it into Eclipse IDE for additional functionality.
BEST PROTOTYPING UX TOOLS FOR MOBILE APPS
was brought to you by…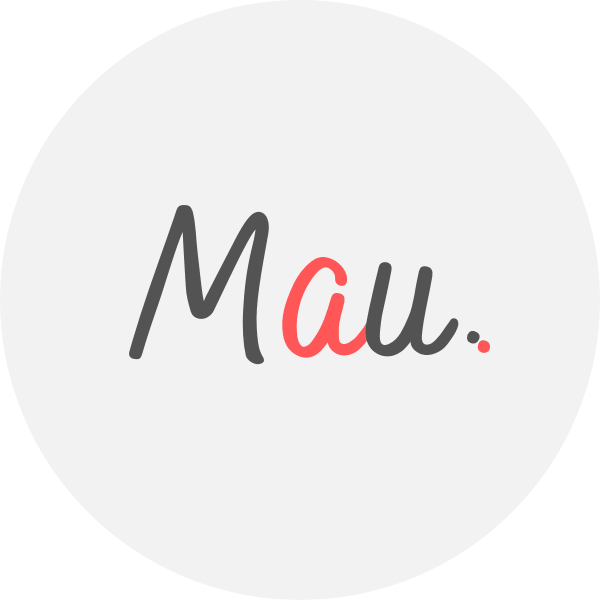 Award Winner Digital Marketer, top Linkedin Influencer, Certified Facebook / Adwords Professional, Certified SEO Consultant, StartUp Investor, Writer, Speaker. 15+ years optimising some of Australia's top brands. MAU.trains marketers via Strategy Workshops & Training Sessions inc his popular Digital Marketing Plan & Social Media Plan templates. MAU. enjoys football, latin music & hiking while teaching Digital Marketing or completing creative photography briefs and conceptual photography assignments. Subscribe to MAU.'s e-newsletter connect on LinkedIn Instagram Facebook
eDigital – Australia's "Digital Marketing" Destination
Share your opinion below 😀 ⇓