THE BEST PINTEREST MARKETING TRAINING
Find out about our best Pinterest Marketing training in Sydney, Melbourne and Brisbane Australia. With 5000+ Pinterest followers and 2 million+ pin views a month, eDigital Agency is Australia's most visited marketing agency on Pinterest.
Brought to you by Mau. Senior Pinterest Marketing Specialist at eDigital.
THE BEST PINTEREST MARKETING TRAINING
PINTEREST SUCCESS TRAINING PROGRAM by

e

Digital
Based on our meteoric success promoting eDigital on Pinterest, we now offer eDigital's exclusive and premium Pinterest Success Training Program.
WHAT IS THE PINTEREST SUCCESS TRAINING PROGRAM?
eDigital's Pinterest training program are 9 exclusive and premium online sessions (1.5 hours each via Zoom) at your preferred date and time during the year. The sessions are customised to your particular training needs and Pinterest challenges.
Key Objectives:
Optimise your Pinterest account: both pins and images on your website.
Find you the "low hanging fruit" opportunities for the best Pinterest free traffic that converts into actual sales.
Improve your Pinterest ads: both creative and audience targeting to generate more leads or sales.
Get your Pinterest account to sell more by optimising the images, copywriting and more.
Uncover what it takes to have a successful Pinterest Marketing Strategy
Confirm what you need to have prepared before Pinterest Marketing
Learn the Pinterest setup process, best Pinterest practices and successful case studies from Australian and international brands.
This course will provide online business owners and marketers the skills, tools and knowledge to keep optimising their Pinterest account after one year of support.
The Pinterest Success Training Program consists of nine online workshop sessions to cover you for the whole year.
HOW THE PROGRAM WORKS
Payment
Session schedule
Session delivery: 9 online sessions x 1.5 hours via Zoom at your preferred date and time.
This is an exclusive and premium training program you will not find anywhere else.
CONTENT
This hands-on practical Pinterest training program is designed to help business owners and marketers optimise their Pinterest account and understand the key aspects of Pinterest marketing, image curation and optimisation, Pinterest advertising, copywriting for Pinterest visuals.
This highly interactive and practical Pinterest training program encompasses:
Pinterest Marketing Strategy
SEO strategy and Pinterest
Pinterest Ads, ad targeting and optimisation
Customer journey mapping
Content image optimisation
Product page image optimisation
Pinterest followers' retention strategies
This program is facilitated by Mau, Senior Pinterest Marketing Specialist at eDigital. one of Australia's most influential Digital Marketing practitioners with over 16 years of experience working for leading brands and clients.
TOP INDUSTRIES THAT BENEFIT FROM PINTEREST MARKETING
Because of the nature of Pinterest allowing people to pin, collect and curate things important to them, below are some industries that can take full advantage of our exclusive and premium Pinterest marketing training program:
PROGRAM REQUISITES
Up and running website
Google Analytics, Search Console implemented.
PROGRAM PRICE
US$2650
FAQ
Can sessions be run on-site? Yes, we can visit your offices in the main cities in Australia including Sydney, Brisbane, Melbourne, Perth, Gold Coast, Sunshine Coast, etc. please contact us to find out more.
How many people can you train? Ideally, we like teams of 4-6 people, however, we can train as many as you want on Zoom.
Do participants need to know the basics of Pinterest marketing? The sessions are customised to your participant profile, knowledge level and needs. It is totally fine if they are just beginners.
Next > Contact us to find out more.
Final tip: Is your marketing not bringing the sales you want? Would you like to stop wasting your money on ads not performing? Find how you can increase your sales with our eCom boost program!
BEST PINTEREST MARKETING TRAINING
was brought to you by…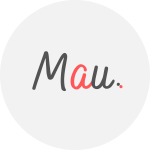 Mau is a Senior Digital Marketing Specialist with 15+ years helping clients solve their digital marketing challenges. Mau is a certified Facebook & Adwords Professional, Certified SEO Consultant and industry speaker. Mau trains marketers via Strategy Workshops & Training Sessions inc his popular Digital Marketing Plan & Social Media Plan templates. Subscribe to Mau's e-newsletter connect on Linkedin Instagram Facebook