THE BEST 16 PINTEREST MARKETING TOOLS 2020
Find the top Best 16 Pinterest Marketing Tools for 2020. Curated by MAU. Senior Digital Marketing and Social Media Specialist at eDigital.
Discover three tangible examples on how brands are using Pinterest as part of their service delivery strategy (not just as a marketing or advertising platform).  eDigital offers On-site Pinterest Training Classes for your marketing team.
THE BEST 16 PINTEREST MARKETING TOOLS – 2020 LIST
Some of the top key features include:
The optimal time to publish Pinterest Pins. Create the optimal pin schedule based on audience engagement, virality, traffic.
Chrome extension. Schedule multiple pins at once with our Chrome Extension and bulk upload.
A custom plugin that allows you to schedule re-pins directly from Pinterest.
Change and update your Pinterest Pinning calendar with simple drag-and-drop control.
Insights. Track re-pins, likes, comments, traffic and revenue on scheduled pins over time.
Supports Instagram Scheduling too. Discover Instagram Content, Schedule Posts, hashtag suggestion tool, monitor conversations, and analyse results. You can also schedule re-grams.
New Hashtag Finder tool. Now you can get a fresh selection of hashtags for every post, every time. Hashtag suggestions now appear and refresh as you type, whether you include hashtags or not! You can find even more hashtags by shuffling them or quickly dismissing the ones that aren't quite right. It is easy to use! Just hover over any hashtag to see how popular it is so you can quickly pick the best ones for you. Explainer video below :)
SmartLoops which helps Pinners automatically recirculate their best Pins at the best time for engagement. In addition to Tribes PowerUps, members can now also purchase SmartLoop PowerUps.
Great Social Media video guides available.
With proven ROI for paid and earned, Ahalogy's Pinterest optimisation software significantly boosts performance for enterprise marketers. Ahalogy is the secret SEO tool for Pinterest Marketing.

You can schedule Pinterest posting and another social media posting with this tool.
With Buyable Pins, users can purchase your products directly from a Pin through secure payment options without having to leave the Pinterest app. For users who aren't as familiar with your brand, this can help them feel more confident in purchasing and make first-time purchases easier.
Buyable Pins, enabled via Shopify's Pinterest sales channel, makes it easy for online stores owners who already have a Pinterest presence to sell more in-app. Any changes in price or description will update automatically in your Pins without you needing to do anything.
This app is available on Shopify to all merchants on a Basic plan or higher.


Curalate focuses on visual content and provides analytics about what visual content is resonating with your audience about yoru brand or category including Pinterest content.
Sysomos-expion is the global leader in social analytics and insights helping brands and agencies measure, analyse and optimise Pinterest Marketing campaigns and programs. Use one easy-to-navigate interface for Pinterest content discovery, planning, publishing, engagement and reporting across paid, earned and owned media.


You can schedule, create boards, and post directly to Pinterest from the Hootsuite dashboard. No workarounds, just full integration. It's easier than ever to reach a bigger audience, save time, and inspire your customers to purchase on Pinterest. With Pinterest driving 3.8x greater sales than the average digital campaign, now is a great time to help your customers find the things they love. Key features:
Post images and create boards directly from Hootsuite. Save time and inspire action by easily scheduling and publishing pins from the Hootsuite dashboard. Plus, create new boards on the fly—public or secret—for any Pinterest account.
Manage Pinterest together as 

a team. 

Protect your brand by using a single, secure, integrated workflow to collaborate and manage multiple accounts. Send pins for approval to ensure all your content is consistent and on-brand.
Use a single dashboard. Easily and quickly schedule view, edit, and delete pins in the same dashboard you use to manage all your social media campaigns and activity.
IFTTT is a great tool to create automated workflows (called: recipes), including automated workflows for your Pinterest marketing too.
IFTTT Pinterest and Instagram marketing integrations are particularly valuable. Some of the top recipes include:
Sync your Instagram posts to Pinterest boards
Sync Instagram posts to Pinterest boards when using a specific hashtag
Publish a tweet when a new pin is added to your board
Upload new Pin images to a specific Facebook album on your Page
IFTTT is a useful tool for easy automation as long as you use it to supplement your Pinterest marketing efforts, not replace them entirely.
(Former Latergramme): helps you plan, schedule, and optimize content for both Pinterest and Instagram. You can also track your Pinterest pins performance with Later. By integrating with Pinterest's Content Publishing API, Later helps marketers and business owners source, schedule, publish and measure content on Pinterest and optimize the overall experience for Pinners. Get 20% off with this later promo code. Key features are:
From organizing your visual content to scheduling Pins and tracking their performance, you can successfully manage and grow your Pinterest account alongside your Instagram account using Later.
Schedule posts across platforms: Queue up Instagram, Facebook, Twitter posts and Pinterest pins.
Preview posts as they'll actually appear so you can check you have a consistent aesthetic.
Chrome Extension: you can collect content from around the web with Later extension for Chrome.

Media Library: store photos and videos for multiple Instagram accounts in one place. 

You can bulk upload and schedule photos and videos

Schedule the same photo or video multiple times.

Add labels to your uploaded media and easily search for them. 

Linkin.bio integration: Make your Instagram feed instantly shoppable with Linkin.bio
Instagram Analytics: Learn more about your audience by tracking likes, followers, and clicks
Mobile access via Google Play or iTunes app.
NewsCred provides custom content from their exclusive network of creators, licensed content from 5,000 sources, and user-generated content. NewsCred is a leading content marketing company, helping brands build impactful programs that drive awareness and sales. NewsCred offers a holistic Pinterest content marketing solution, providing businesses with strategy, software, content and support services to ensure a successful program. NewsCred Services coordinates strategy and business alignment, while the editorial and content teams support campaign content goals. NewsCred Software provides brands with a single platform to streamline the entire Pinterest marketing process, including planning, publishing, distribution and measurement. NewsCred Content offers access to the world's largest content marketplace and a network of award-winning original content creators.
Bring all your Pinterest Marketing and social marketing out of its silo and connect it to the rest of your marketing department. Percolate unifies your Pinterest and social and content marketing efforts so you can execute a cohesive marketing strategy.
Ever wondered how to find Pinterest Group Boards? PinGroupie is the only tool you need. Find groups boards on Pinterest and become a contributor of popular group boards. You can also use Pingroupie to spot popular groups you want to mention/tag when pinning or repinning your content.
Fantastic tool for infographics or infographic-style Pins. Infographics can help diversify your own Pinterest content.
Great infographic templates available to choose from, which give you a quick start and make it easier to create a gorgeous image even if you have no design experience.
The infographic templates are all fully customisable, though they recommend not changing the size of the text boxes as they're already designed for the ideal ratio. You can, however, change everything about the infographic, including setting new color schemes with just a few clicks.
PINNED IMAGES DISCOVERY TOOL 
Find out what images are being pinned from your own site by using: http://pinterest.com/source/YourWebsite.com/
Before you can show rich pins on Pinterest, you need to validate your rich pins via the Pinterest Validation tool.
Go beyond social Pinterest scheduling with features that inform your Pinterest content planning and optimise publishing. Content management and collaboration tools, image editing, and paid support allow everything to happen in one platform. This tool offers conversation history sentiment analysis to help you engage your audience.
Enterprise Social software platform to manage social media including Pinterest Management and Optimisation. The platform is purpose-built for enterprise deployment and integration. It makes social media a core function for every one of your business lines, including Sales, Marketing, Customer Service, PR, Events, and Crisis Management.
RELATED CONTENT
Do you need a hand with your Pinterest Strategy? MAU. from eDigital runs regular workshops and training sessions to help you set up your Pinterest Strategy and tactical executions. These sessions are ideal for business owners, marketing managers, social media managers, community managers, bloggers, writers, designers and photographers. Find out more here.
The new Pinterest "Buy it" Button. Read our views about this new Pinterest "Buy it" button Functionality and the implications for online businesses.
BEST PINTEREST MARKETING TOOLS
was brought to you by…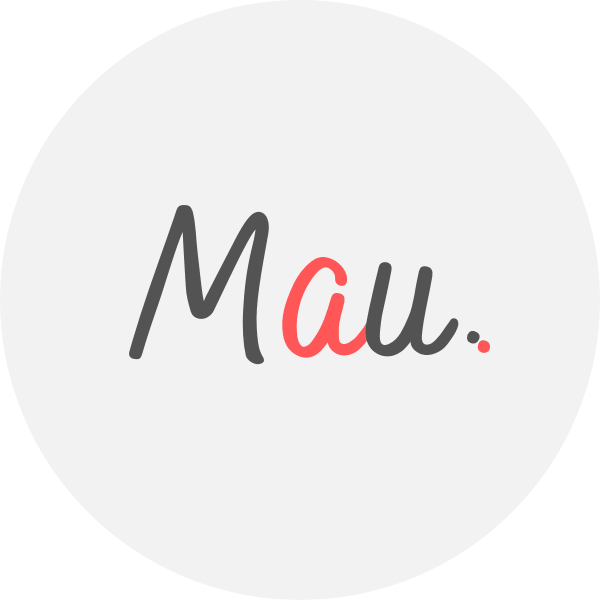 Award Winner Digital Marketer, top Linkedin Influencer, Certified Facebook / Adwords Professional, Certified SEO Consultant, StartUp Investor, Writer, Speaker. 15+ years optimising some of Australia's top brands. MAU.trains marketers via Strategy Workshops & Training Sessions inc his popular Digital Marketing Plan & Social Media Plan templates. MAU. enjoys football, Latin music & hiking while teaching Digital Marketing or completing creative photography briefs and conceptual photography assignments. Subscribe to MAU.'s e-newsletter connect on LinkedIn Instagram Facebook
eDigital – Australia's "Digital Marketing" Destination
Share your opinion below 😀 ⇓