THE BEST 18 ONLINE COURSE CREATOR SOFTWARE 2020
Find below the Best 18 Online Course Creator Software. Written by MAU. Senior Digital Marketing Specialist and Training Facilitator at eDigital.
Read >> Best Guides for Marketing your Online Course
THE BEST 18 ONLINE COURSE CREATOR SOFTWARE 2020 – LIST COMPARED
The more humans hide from each other in the physical world due to Covid-19, they want to get closer to your business and brands online. There is no better time to offer online learning and below are the tools and software that can make it possible.
Happy days!
Academy of Mine is an online e-learning platform. Some of its top key features include:
Drag & Drop Course Builder. Use our user-friendly drag n drop builder to create courses in minutes.
Instructor & Student Dashboard. Powerful Integrated dashboard to manage all courses, students, orders in one place.
100% Responsive. Desktops, tablets, mobile – Our platform supports all known devices
Customise Anything. With our flexible settings, you can customize almost all parts of the site.
Secure. Your site is set up with TLS 2.0 encryption and SSL is provided by us out of the box. Runs on 100% https.
Prebuilt Layouts. No need to build from scratch. Use our pre-built layouts to start with
Integrated Dashboard. Manage all your courses in one place. You don't need to look anywhere else.
Multi-lingual. the platform can be offered in English, Spanish, Portuguese, French, German and many other languages.
Accessally is a membership plugin and LMS for WordPress course creators who want deep marketing automation integration and Sell, Teach, and Engage with a Single WordPress LMS Plugin. AccessAlly is the #1 WordPress membership plugin and automation marketing ally for course creators and industry leaders. It offers gamification strategies. Some of its key features include:
Accessally is built to sell. Gorgeous built-in order forms, affiliate tracking, and 1-click upsell functionality. Your online courses practically sell themselves.
Accept Payments Directly in Multiple Currencies. Start taking orders directly on your WordPress site with Stripe or PayPal payment gateways. With AccessAlly's built-in order forms you can accept multiple currencies, offer payment plans or subscriptions, and add order bumps.
Affiliate program included. Set up your own affiliate program with multiple affiliate tiers. Easily create affiliate links, set up an affiliate dashboard with stats and banners, and watch your sales take off. Also compatible with Infusionsoft & Ontraport's affiliate tracking.
Reduce Shopping Cart Abandonment. AccessAlly's simple, 3-step checkout process lets you capture your visitors' email address and follow up if they don't complete their purchase – increasing sales through automation.
Sell your courses with mobile-friendly order forms. Beautiful out of the box with customizable colours, these order forms allow you to add testimonials and guarantees to increase conversions. Order forms also available in Spanish and French.
Easy Course Trial Offer set up. Offer a free or paid trial period followed by recurring payments (monthly or yearly with Stripe or PayPal) and watch your membership grow. Increase revenue with 1-Click Upsells and Order Bumps.
Cross-selling. Show all of your courses and programs in a member dashboard with customizable icons and links to instant upsell and sales pages of your choice.
Easily promote course coupons and discounts. Offer coupons & discounts as unique time-sensitive incentives for your customers. Email special offers to those who abandoned their cart and win them back.
Automatically apply taxes and or shipping fees. Keep compliant with the EUVAT and your local tax laws. AccessAlly settings apply taxes or shipping fees at the province/state or country levels.
Design your own metrics dashboard. Keep track of the key stats that drive your business with AccessAlly's drag-and-drop metrics dashboard. Drill down on a per-product basis, or see your aggregated business data all in one place. You can see stats at-a-glance or design charts to showcase trends in sales, subscriptions, refunds, abandoned carts, and so much more
Coursecats allows you to confidently build a beautiful website, grow your email lists and sell online courses. Some of its key features include:
Initial setup. Let Course Cats Concierge Service deal with the tech stuff – they'll point your domain to your web host, install WordPress and install our theme. Not sure what this stuff is? No problem, they can help explain that too!
Add your content. Go through their step-by-step tutorials to add content to pages, such as your sales page, homepage and gorgeous opt-in landing pages. You can add a blog too!
Add your courses. When you're ready, add your first course. They'll show you how to add courses and lessons – including content, videos and any downloads you might want to provide to your students.
Customise it. With Coursecats, you'll have just the right amount of options to customize the look and feel of your site without getting into that overwhelming, way-too-many-options mess.
Course content protection. When you're ready to start selling your first course, they'll show you how to protect your course content (so only your customers can view it) and set up your payment gateway (so you can get paid!).
Get more customers. they'll explain to you how to make your brand new site live so you can make your first sale. From there, it'll be all about continuing to grow your email list, sell your existing course and maybe planning your next course!
CourseCraft provides everything you need to build superbly designed self-paced online courses. Share your passion, make money, and help people level up their lives today. Some of its key features include:
Easy editor. Easy to use and flexible enough for any type of course. Create as many lessons as you need and upload images, videos and downloadable files. They host all of it for you!
Connect with Paypal or Stripe. Getting paid is easy! It just takes a few clicks to connect your Stripe or PayPal account (or both) and receive a deposit the moment someone enrols in your course.
Lesson scheduling. Save time and schedule your lessons. You can set the publish date to a specific date or release your lessons a certain number of days after enrollment.
Easy integration. It only takes a couple of clicks to integrate with your blog or website. Embed codes make it easy for people to enrol in your course.
Forms and Quizzes. Add forms, quizzes or surveys to your course and view the entries right in CourseCraft! It's a great way to interact with your participants.
Adds-on Monetisation. Sell extra optional add-ons to your course. Anything from a downloadable to consulting hours, or anything else you can think of.
Private courses and classes. Restrict access to your course with an access code. Great for internal training.
Bring Collaborators to your course content. Collaborate on your course with friends and colleagues. They'll be able to create and edit lessons and work with you to create amazing course content.
Promo codes. Easily offer sales and promotions using the promo codes. Restrict the code to a single course or offer a discount on all your courses.
Allow comments on your course lessons. Interact with your course participants directly on each lesson. Have a conversation, answer their questions or encourage them to upload photos of their work.
Your branding. Replace the CourseCraft logo with your own and change up the colour scheme for seamless integration with your brand. It creates a professional look for your course.
Course stats. Know where you stand with the handy stats dashboard page. Track and see trends in your views, enrollments, and sales. You own your participant list – export at any time!
Domestika is a community for creative people. Share your knowledge with the largest community of creative people in Spanish and generate income by teaching online courses. Domestika's mission is helping thousands of creatives learn new skills, advance their careers and explore their hobbies, while sharing their knowledge and projects with the community. Some of its key features:
You add the content and Domestika makes it happen. This will be the beginning of a project you will do with Domestika, side by side.
Get your community of fans interested in your course. Get inspired and inspire other creatives. Domestika is a Spanish-speaking community with one million creatives who are eager to learn.
Anyone can publish a course. Any professional in the creative field can. A team of professionals is responsible for reviewing every proposal in detail to ensure that it meets Domestika's quality standards. In addition to your course proposal, it is essential that you send all the necessary information so that Domestika can have a clear picture of who you are and what you do.
You do not have to worry about anything. Domestika will take care of the production costs for your course and in addition, you will earn money.
Promote your Creative courses. The courses should be aimed at creating a project in any of the Domestika areas: photography and video, illustration, 3D and animation, marketing, design, calligraphy and typography, craft and technology.
Great for short courses. a Domestika course has between two and four hours of content and they recommend that at least 60% of that content is in video format. But they will advise you in detail on all these topics in due time.
Get paid quick and easy. You only need a Paypal account. As soon as Domestika verify it, they will send you the instructions so that you can receive the payments easily.
KAJABI. After over $500MM in sales, thousands of "Zero To Hero" successful case studies, and working with some of the absolute best online marketing talents in the world. If you are ready to make passive income from your own online course. Kajabi just released a FREE 3-part video training series. It takes you from idea to course creation to getting your first customer, all without the normal tech tantrums or "experience required" type hangups. You can get immediate access
Create, market and launch online without hiring a team of copywriters, web developers, designers or system integrators! Do you want to create a full learning experience? Got knowledge to share? Kartra memberships will deliver it. Kartra Memberships is a feature-packed portal that enables you to organize and share your content with your customer base. No matter whether you want to create a training course or a private community space or even a multi-topic content directory, Kartra Memberships gives you full flexibility to build it out while making sure the whole experience for your users remains intuitive and hassle-free. Some of its key features include:
Course Progression tracking. Kartra Memberships' progression bar tracks how far your customers have advanced within your membership content, so they can easily pick up where they left it. Moreover, it gives you full analytical data such as average user progression level, the average number of days from registration to the course completion, etc. But that's not all. Kartra Memberships allows you to provide your members with progressive content and lead them to a higher tier. The system knows when a user has completed your course, so you can configure a number of automated actions. For example: display a congratulations message, or automatically unlock the next access tier, or subscribe them to an "advanced user mailing list", etc. In short, you pave the way beyond the training course itself.
The most trusted WordPress LMS plugin, created by learning industry professionals with Fortune 500 experience. Transform your site in less than 5 minutes! LearnDash courses are dynamic, engaging, and offer the latest in e-learning industry trends. Key features include:
Advanced quizzing. Single Answer, Multiple Choice, Sorting, Matching, Fill-In-The-Blank, Free Text, Survey, and Essay questions all supported.
Drip-feed content. Drip-feed lessons according to a specific schedule.
Flexible Prerequisites. Set courses, lessons and quizzes based prerequisites.
Dynamic Forums. Private or public course specific forums for your enrolled students.
Course Points. Award points for completing courses and unlocking new ones.
Certificates and badges. Award course certificates and points for course activities or key achievements.
One-time purchase. One time price, subscription and shopping cart supported.
LearnPress is a comprehensive WordPress LMS Plugin for WordPress, just like WordPress Moodle or Moodle for WordPress if you know what Moodle is. This is one of the best WordPress LMS Plugins can be used to easily create & sell courses online. Each course curriculum can be made with lessons & quizzes which can be managed with an "easy-to-use" user interface. With this WordPress LMS plugin, you can quickly and easily create education, online school, online-course websites with no coding knowledge required.
LifterLMS can help you create (and sell) your online courses. Easily create & sell courses, deliver quizzes, award certificates, manage users, download reports, and so much more! By using LearnDash you have access to the latest e-learning industry trends for creating robust learning experiences. Some of its key features:
One of the most comprehensive all-in-one LMS solution in WordPress so you don't end up with a "software Frankenstein" website. All the LMS, Reporting, Ecommerce, Membership, Engagement, and Gamification benefits are included and supported by LifterLMS.
Helps experts create "high-value" Online Training Programs that include coaching and community, not just courses.
Sell your courses. Simply set the price, choose the pricing model (one-time sales, subscriptions, memberships, bundles), and publish.
Reward your learners. Deliver certificates, points, and badges to encourage learners.
Drip-feed content. Automatically deliver content according to a predefined schedule.
Engagement triggers. Interact with learners based on the actions they do in your courses.
Manage learner progress. Set the learning path, mark tasks complete, and review submissions.
User groups. Group learners and assign a Group Leader to manage their progress.
Communicate clearly. Send course-specific messages and automatic email notifications.
Any payment gateway. PayPal, Stripe, 2Checkout, and 300+ others with WooCommerce
Automatic renewal notifications. No renewal? Choose to remove access.
Refund protection. Scheduled content to lower your refund rates and increase revenue.
Moodle is your end-to-end online learning platform for K12, higher education and workplace training. One of the most used open-source LMS in the world. Moodle enables you to create a private learning space online full of engaging activities and material. You will always have full control of all your data and the way your staff, students and clients are on-boarded into the system. Some of its key features and benefits:
Open Source. True, full-featured, open-source ensures you can own your site and your content on your own terms.
Full integration. Strong admin features to make it integrate perfectly into any situation and with platforms and services like Google Apps, Microsoft Office 365, NextCloud and others.
Customisable. Modern interface that can be customised through themes and settings to tailor your site to your organisation's and learners' needs.
Extensible. Thousands of free community-created plugins to add new functionality to support students, teachers and administrators.
Accessibility tools. Build your multimedia content with full support for all students, following common accessibility standards. Benefit from integrated accessibility checking tools when adding and editing your text.
Mobile ready. Strong support on mobile devices (phones, tablets and laptops) with full functionality for students.
Analytics and tracking. Monitor your learners with enhanced completion tracking and personalised learning plans, built from competency frameworks and learning objectives. Benefit from Moodle's powerful analytics to predict and support learners at risk of failing.
Social learning. Support your learners on their journey through private messaging, group activities and collaborative experiences
Podia is one of the easiest ways to turn your passion into income. Sell online courses, memberships, and digital downloads. No technical headaches, zero transaction fees, and unlimited everything. Podia offers everything for your course: Online courses, memberships, digital downloads, Email marketing, podia editor and affiliate marketing.

Your knowledge is worth teaching – teach it with Sensei LMS. Share your knowledge, grow your network, and strengthen your brand by launching an online course.
Create engaging multimedia lectures. Add video, image, text, audio, and PDF files. Easily import content directly from Dropbox, Google Drive, or OneDrive. Build a beautiful website. You can work with your existing website or create new pages on Teachable, all with our intuitive drag-and-drop builder.
With Thinkific you can make every decision about publishing, pricing, and promoting your education business while crafting amazing learning experiences for your audience. Some of its key features:
Quick drag and drop. Thinkific is simple enough to launch a course quickly but powerful enough for the most demanding online schools – no coding required.
Customise your course: private and hidden courses, prerequisite lessons, multiple instructors, drip schedule content, cohorts, evergreen and expiring content, membership sites.
Totara Learn is a flexible, open learning management system (LMS) that gives organisations the freedom to learn. Deliver training and performance appraisals anywhere, anytime. Improve engagement, ensure compliance and achieve breakthrough results across your organisation and extended enterprise. As an open-source learning platform, Totara Learn is fully customisable, enabling you to make it your own. You are free to integrate and extend to suit your timescale and business needs. With Totara Learn you to take full control of your content, performance management, learning management, platform configuration and reporting.
Udemy is one of the leading global marketplaces for learning and instruction. By connecting students all over the world to the best instructors, Udemy is helping individuals reach their goals and pursue their dreams. More than 130k courses and 40 million students. Udemy helps organisations of all kinds prepare for the ever-evolving future of work. Their curated collection of top-rated business and technical courses gives companies, governments, and non-profits the power to develop in-house expertise and satisfy employees' hunger for learning and development. Some of its key features:
High-quality content alone isn't sufficient. Udemy marketplace content model ensures that we always have the most recent and high-quality content that makes learning enjoyable. We'll always have the latest skills on the most important topics your employees need to stay ahead of the curve.
Personalised courses. Udemy sophisticated learning recommendations deepen skills and are personalized to drive employee engagement, creating a happier workforce.
A simple, yet powerful online course builder for WordPress to help you turn your knowledge into profits. Join over 20,000 people who have used WP Courseware to create and sell online courses with our simple drag and drop course builder for WordPress, robust course management functionality, and world-class support.
BEST ONLINE COURSE CREATOR SOFTWARE
was brought to you by…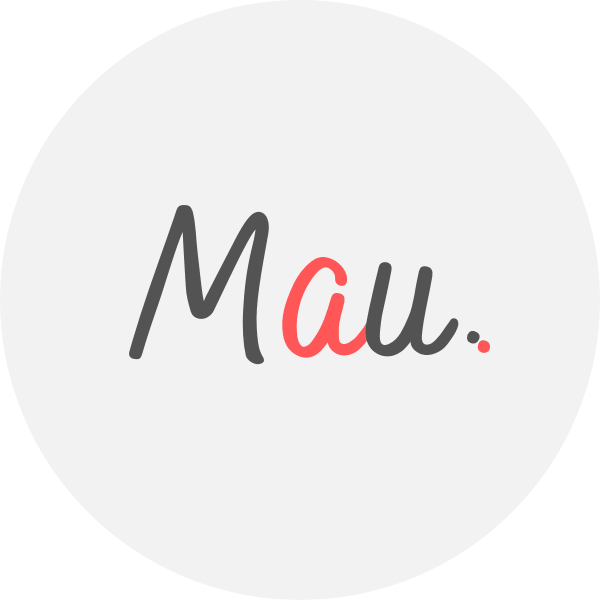 Award Winner Digital Marketer, top Linkedin Influencer, Certified Facebook / Adwords Professional, Certified SEO Consultant, StartUp Investor, Writer, Speaker. 15+ years optimising some of Australia's top brands. MAU.trains marketers via Strategy Workshops & Training Sessions inc his popular Digital Marketing Plan & Social Media Plan templates. MAU. enjoys football, Latin music & hiking while teaching Digital Marketing or completing creative photography briefs and conceptual photography assignments. Subscribe to MAU.'s e-newsletter connect on LinkedIn Instagram Facebook
eDigital – Australia's "Digital Marketing" Destination
Share your opinion below 
 ⇓