THE BEST 45 ONLINE AFFILIATE NETWORKS IN 2020
Find below the top Best 45 online affiliate networks and referral programs in 2020 (aka affiliate platforms, affiliate software, referral software) you can use to increase your sales and pay an affiliate only when they refer you a hot lead that converts and you, in fact, make a sale.
If you aren't familiar with affiliate marketing platforms or referral programs, you might not know that it is a $4.2 billion dollar business set to grow to $6.8 billion by 2020. Or that nearly 7,000 marketers attend a conference called Affiliate Summit twice each year. Or that 80% of advertisers allocate 10% of their marketing budget to affiliate marketing. That last stat comes from a new report conducted by Forrester Consulting entitled Networks Help Drive Affiliate Marketing Into the Mainstream.
Affiliate is here to stay with big movers and shakers in the industry lately. (Read: what is affiliate marketing?) Affiliate network Commission Junction (and all its subsidiaries) was acquired by digital marketing firm Conversant (formerly known as ValueClick), which was then acquired by data marketer Alliance Data for $2.3 billion. Ebates was acquired by Japanese e-commerce firm Rakuten for $1 billion. Most recently, backed by Banneker Partners and Permira Funds, Pepperjam acquired AdAssured, a retail brand compliance company.
According to Forrester, Affiliate Marketing has more than 80% of advertisers and 84% of publishers running affiliate programs as part of their marketing efforts.
In Q2 of 2016, US retailers experienced a 4.5% increase in e-commerce sales, yielding $97.3 billion in revenue. This accounts for 8.1 per cent of total sales, driven by the fact that consumers have more convenient ways than ever to buy online.
Now is the time for marketers to think even bigger and action affiliate marketing strategies that fully optimise their budgets. Affiliate marketing is one strategy that's proven to boost sales and lead to increased profits at scale.
Below are more than 40 best online affiliate networks to choose from. You can increase your sales straight away and pay commissions only for successful purchases with an affiliate marketing partner. The below are some of the top Affiliate Networks you can contact; either if you are new to "affiliate marketing" or whether you are looking for some alternatives to your current affiliate programs.
But before we jump to the Best Online Affiliate Networks list, you might want to refresh your knowledge on what an affiliate network is and its benefits 🙂
WHAT IS AFFILIATE MARKETING (REFERRAL PROGRAMS)?
Affiliate Marketing or Referral programs allow you to have your business advertised using your own large 'pay for performance' online sales team (known as Affiliates). When affiliates ( they could be website owners and bloggers) create links, upload banners and their website visitors click through those links and buy products from you, they earn referral fees from you as an advertiser. The whole process is tracked, managed and optimised by an Affiliate Network. Affiliate marketing happens when publishers (also known as affiliates) partner with brands to promote products and services to their audiences.
Since mind-1990's, website owners were creating valuable content and providing tremendous benefits to their visitors, and these website owners wanted to be compensated for their hard work. Early forms of online advertising like CPM or fixed placement started seeing competition from emerging, more accountable forms of online advertising, like affiliate marketing. Affiliate marketing at its very core is about relationships between four parties:
Advertiser: In the world of affiliate marketing, an advertiser can be a company selling a product like electronics, airline tickets, clothing or car parts, or an advertiser could also be an insurance company selling policies. You are an advertiser if you are ready to pay other people to help you sell and promote your business.
Affiliate: an affiliate is generally an online publisher (individual, blogger or company) that promotes an advertiser's product or service in exchange for earning a commission. Advertisers contractually agree to work with a publisher, then provide the publisher with creative – in the form of links, banner or text ads or even unique phone numbers – that the publisher incorporates into their website.
Affiliate network: it is a technology-based company that allows an advertiser to connect to relevant affiliates and manage all the process of generating trackable links, offering creative and payments. Affiliate networks use cookies to track conversions. A cookie is a technology that works with web browsers to store information like user preferences, login or registration information and shopping cart contents. Have you ever opted-in to have a website "remember" your password and username for one of your online accounts? That's a cookie. Ever notice while searching the web for "travel deals" and you suddenly start seeing travel display banners on other websites? Those ads are appearing for you because you've been "cookied". A Cookie remembers the link or ad the visitor to a website clicks on. Cookies can also store the date and time of the click, they can even be used to remember what kind of websites or content you like most. There are many different types of web cookies and uses, but the kind of cookie affiliate marketing relies on is called a first-party cookie. When a user visits a publisher's website and clicks an advertiser's creative ad, the visitor's browser receives the specific affiliate network tracking cookie that identifies the advertiser, the publisher, the specific creative and commission amount. This data is stored within the link information in what are called "parameters" and can include even more anonymous data used for attribution.
Consumer: The final component that completes the affiliate relationship is the consumer. The consumer is the one who actually sees the ad and then makes an action (either by clicking a link or by submitting their information via a form) that takes them from the publisher's website to the advertiser's to complete the action, which it is normally called: "a conversion".
WHAT IS AN AFFILIATE NETWORK OR REFERRAL SOFTWARE?
An affiliate network or referral software is the platform that serves as an intermediary between an affiliate and a merchant. Some merchants work with third-party networks, while others, operate their network in-house.  Most provide their partners with the resources needed to be successful – including tracking, reporting and payment.
HOW DOES AFFILIATE AND REFERRAL TRACKING WORK?
Feb 2020 Update: Google will be implementing a new secure-by-default model for cookies, enabled by a new cookie classification system. This system will stop sending third-party cookies in cross-site requests unless the cookies are secure (HTTPS rather than HTTP). This change will prevent the browser from sending the cookie along with cross-site requests. To be sure that you won't experience any affiliate tracking drop-off make sure the affiliate platforms get updated with secure HTTPS tracking links. This means you preferred affiliate platform should remove the old HTTP option and offer affiliates new links using HTTPS.
In order to track the activity and effectiveness of affiliate marketing, advertisers (merchants) need two things: an affiliate link, and a cookie or even better cookieless tracking. When publishers decide to promote or point traffic to advertisers (merchants) they will use your affiliate link. An affiliate link includes a unique ID given to Publishers (Affiliates) by the merchant – it is also generally called a Campaign ID. Then, when someone clicks on the publisher (affiliate) affiliate link, the affiliate ID gets stored on that person's browser within a text file known as a cookie. The cookie contains several pieces of information, called "parameters", including Campaign ID, to help the Merchant or Affiliate Network know the shopping activity of users after they click on the affiliate link to ensure publishers (affiliates) get paid a commission.
COOKIE TRACKING IS OK BUT COOKIELESS TRACKING IS EVEN BETTER
Consumer sensitivity and government regulation regarding the collection of personal data and the tracking of online activity is continuing to increase globally. This means that relying solely on cookies to track customer shopping journeys will not provide advertisers with the comprehensive tracking and data necessary for successful affiliate programs. On September 17th, 2018 Apple officially released their Intelligent Tracking Prevention (ITP) 2.0 functionality, included in the iOS 12 release, affecting Safari browsers on both mobile and desktop devices. ITP 2.0, enabled by default, prevents affiliate tracking cookies from being read on Safari causing significant tracking loss. In light of the Apple ITP 2.0 release, and the similar functionality that Mozilla Firefox will be releasing in January 2019, Cookieless tracking is critical for both affiliates and advertisers to protect affiliate partnerships and ensure long-term growth and success.
All this means, if you are a publisher, content creator or influencer who depend heavily on affiliate commission payments, then you should ensure you use affiliate platforms allows you to easily identify which advertisers use cookieless tracking. We know Commission Junction does and other few ones.
BENEFITS OF USING A REFERRAL PROGRAM SOFTWARE OR AN AFFILIATE NETWORK
Pay after a sale is made. Almost all of the costs to marketers and advertisers for affiliate marketing are not paid until after a sale is made. It's an entirely commissioned-based approach that eliminates much of the financial risk associated with more traditional methods of marketing. In short, if you don't sell product, you don't pay. But, you receive all of the marketing and promotion that came with promoting your brand and product through affiliate marketing for free.
Cost-effective channel for consumer discovery. Affiliates will promote your product to consumers who might be on their discover phase. Leading them to brand preference and engagement, incremental sales at compelling ROIs. Advertisers are increasingly relying on their affiliate channel to broaden their brand exposure with relevant context.
Build Consumer Trust via affiliate partners. When selecting an affiliate network, ask about their refining process—does the Affiliate Network build a network tailored to your brand or is it generic? Effective Affiliate Marketing relies on trust, and this trust comes from knowing the Affiliate Network takes the time to understand your brand, your market position and your goals and then uses this information to build a strategic Affiliate network. Selecting a Network that invests in your brand will ensure consumers only see your brand in suitable and appropriate places, therefore enabling them to trust you.
Globalise your brand. Affiliate marketing offers the ability to diversify your sales sources, taking your brand and propelling it to reach consumers in other country markets. For example, if you run a boutique fashion clothing store that also has an online retail site, you may notice untapped marketing potential outside of your local area. In response, you turn to an affiliate marketing agency, which connects your brand with publishers in fashion capitals in the World: London, New York, Paris, Milan, etc. These online affiliate publishers pinpoint which of their customers like fashion and send them a promotional offer or advertisement, which includes a trackable link back to your website. Your site begins seeing hits traced back to the online affiliate publisher's link, and you see your reach expanding globally. Meanwhile, your affiliate marketing network partner is keeping track of the exact number of hits and sales generated by way of the publisher link, in turn determining precisely how much commission they earn. The result is efficient and cost effective route to brand globalisation. Affiliate marketing is an efficient way to drive revenue while remaining mindful of costs.
Low-Cost initial investment. Using an affiliate network is a very effective low-cost internet advertising strategies.
Tangible results. Their strategic use can significantly boost your sales results, product branding and web site traffic. Adding affiliate tracking software to your site is one of the most effective ways to achieve more sales and more traffic.
DIFFERENT TYPES OF AFFILIATES
There is a great variety of opportunities for different types of publishers (affiliates) – ranging from individuals with a Facebook account or blog to content review sites, deal aggregators, and app developers. As people continue to invent new ways to refer traffic to merchants, new models will surface. Below is a quick list of the top models:
Content Affiliate: Blogging. The publishers create valuable content, unique to their site, that is of interest to its visitors. Content sites including news and op-ed outlets, blogs, review sites, and more.
Deal & Coupon Affiliates. Publishers aggregate and provide their visitors with coupons that can be redeemed or deals that are currently running on the merchant's site.
Loyalty & Rewards Affiliates: Publishers provide either a reward or incentive for purchases in the form of points, miles, cash back, charitable contribution, etc.
Online Comparison Shopping (OCS) Affiliates: Publishers aggregate product information from multiple retailers to enable customers to search for items and compare products based on price, reviews, features, and other criteria.
Email Marketing Affiliates: Publishers promote merchants via email – featuring deals, promotions, and products they think the customer might be interested in purchasing.
Social Sharing Affiliate. An individual, influencer, or group of individuals who have an loyal audience (community) that they can monetise.
Tools & Mobile App Affiliates. Publishers who develop technical solutions that enhance or simplify the online shopping experience. Tools range from browser extensions and downloadable software to mobile applications.
Australia is the most promotional food and grocery market in the world, according to Nielsen, with an average of 35% of products sold at a discount between 2009-2019 with an average discount of 27%. It is important you have the right affiliates to use when marketing your promotions.
Read > Best Affiliate Guidelines Template
7 STEPS FOR SUCCESSFUL AFFILIATE MARKETING EXECUTIONS AND REFERRAL PROGRAMS
A successful affiliate marketing program is based on careful planning, research, strategy and management. Whether your objective is to improve e-commerce sales, customer registrations, trials or downloads, for immediate or long-term impact, you – as an advertiser – must:
Establish the goals of the program.
Decide on the right profile of affiliate to deliver the program.
Decide how you will reward different types of affiliate.
Make sure the most deserving affiliates get paid accordingly.
Create content suitable for each affiliate.
Put someone in charge of approaching affiliates and reviewing applications and managing relationships.
Optimise your website to convert the new traffic when it arrives.
"The latest Affiliate Marketing trend is using attribution modelling to split out commission based on the affiliates' contribution to a sale. An affiliate network that offers attribution modelling will definitely help advertisers identify and reward – with the right commission –  both upper and down funnel affiliate contributors" MAU. – Senior Digital Marketing Specialist at eDigital.
TOP 45 BEST ONLINE AFFILIATE NETWORKS IN 2020 – THE LIST
AMBASSADOR  ⚡
e

Digital Recommended ⚡

 
You can easily and effectively run referral, affiliate, influencer, partner, and advocate marketing programs with Ambassador platform. Empower your customers to share your products and services with their networks, generating more of your best customers, faster. Key features:
Ambassador delivers native sharing experiences, tracking, and automated rewards for your biggest fans.
You can create custom campaigns to ensure only the right affiliates and brand ambassadors have access to promote your brand.
You can automate payouts and leverage Ambassador advanced analytics.
You can give affiliates a superior experience with their robust affiliate portal containing all their links, content, payouts, and statistics.
You can leverage subject matter experts, social media influencers, and bloggers who want to encourage their followers to use your products and services. Their automated emails, custom share links, and white-labelling make it easy to engage with and manage your top influencers.
Partner Marketing: You can generate more of your best leads and customers with their fully integrated partner portal. Customise the partner application and allow any agency, reseller, or referral partner to directly enter leads into your CRM. Let partners promote you on their websites and in their emails while you track all key activities and automate commissions and revenue sharing.
Advocacy marketing: you can collaborate with your customers and employees to ensure the right content is promoted via the most valuable channels. Integrate advocacy into your existing brand experiences, track engagement, accurately attribute results and automate rewards. Leverage our turnkey portal for advocates to share specific products or services, track their progress, view their rewards, and give feedback.
Affiliate Future provides advertisers with an effective marketing solution through its affiliate network and tools. AF delivers millions of transactions per month to hundreds of advertisers from SME's to major brands. AF operates on a "pay-on-performance" basis, giving its advertisers a low-risk environment to grow their online business with the ability to achieve ROI. Affiliate Future is part of Global Data. Global Data a content driven media company producing premium business information, research services and marketing solutions for senior-level decision-makers. Headquartered in London, with offices across the UK, US, India and Australia, Global Data serves a global customer base with the highest quality and most progressive solutions.
Offices: London, New York, Madrid.
Founded: 2002
Key Investors: Internet Business Group
Top clients: Jet2holidays, Bensons for Beds, Singapore Airlines, MagazineSubscriptions.co.uk
Amazon Associates is one of the first online affiliate marketing programs and was launched in 1996. The Amazon Associates program has a track record of developing solutions to help website owners, web developers, and Amazon sellers make money by advertising millions of new and used products from Amazon.com and its subsidiaries, such as Endless.com and SmallParts.com. It's free to join and easy to use. You will provide your website visitors with the convenience of referring them to Amazon, a trusted site where they can buy the relevant products you list, name or review on your website. And when your website visitors buy at Amazon coming from your website, you can earn up to 10% in referral fees. You can use many different Amazon retail promotions and leverage Amazon's newly created advertising features to drive more traffic and earn a referral commission.
Headquarters: Seattle, Washington
Founded: 1994
Key Investors: Jeff Bezos.
Avantlink offers insightful and actionable affiliate attribution. Their AvantMetrics attribution technology tracks the entire click stream of each converting customer to show the impact of your referral program and other marketing channels, enabling you to: split commissions for sales that involve multiple referrals, automatically deduplicate payouts on multiple networks for the same sale, adjust influencer commissions based on impact of other marketing channels. The rigorous vetting process to select only top-quality affiliates so time spent monitoring fraudulent activity is minimised, ensuring that you only work with those affiliates that are valuable and relevant. Affiliates must apply to programs one at a time – no low-value mass apply options here – and once you have denied an affiliate application they cannot apply again.  Real-time high-level performance summaries to granular data – like items sold or referral URLs – Avantlink reporting provides insight into every element of activity within your affiliate program.
AWIN AFFILIATE WINDOW (former Zanox)
Awin is a global affiliate network that connects your brand to consumers worldwide who can earn commission promoting your products and services. Whether your product is high-end retail or pet insurance, hotels or broadband, Awin network of 100,000 active affiliates covers a diverse range of sectors. They approve all publishers before they join the network, so you can partner in confidence. Awin provides a clear, simple and easy-to-use interface for all activity. Monitor your campaigns, optimise performance and reveal powerful insights. Offices: London, Baltimore, Zurich, Madrid, Warsaw, Stockholm, Amsterdam, Milano, Berlin, Paris, Sao Paulo. Top clients include eBay.
CAKE  is a Real-Time Tracking, Attribution, and Optimisation Affiliate Program for Marketing Professionals. Are you looking for a way to create campaigns, connect with affiliates and track conversions? CAKE is a cloud-based affiliate network tracking and management solution, CAKE also offers access to an extensive marketplace of networks and publishers. A proven platform used by hundreds of clients to measurably improve performance, CAKE powers one of the largest and most influential ad networks in the U.S., Europe and other emerging markets. With 99% uptime, 24/7 phone support from account teams spanning the globe and good tracking capabilities, CAKE is an interesting SaaS solution you might want to consider to help you manage and grow your affiliate marketing plan. Offices in London and Newport Beach California.  Top benefits:
Your own affiliate network. Set up is fast and simple
Optimise performance. Real-time reporting
Reliability. Industry-leading uptime and sustainability
Comprehensive tracking. Desktop to mobile, you're covered
Offices: Newport Beach, California – London, UK – Gurgaon, India
Founded: 2010
Key Investors: Agility Capital
Top clients: AdMediary, AAG, AppRetail, ArrowShade, MCMG, Centerfield, Convert2Media, GolfNow, LifeScript, Local.com, MindSpark, Monetise, Motive, Globalwide media, RealityTrac, Speeddate, The Control Group, UK2Group, YP.
ClickBank built their reputation by paying their affiliates on time, every time for 17 years. Affiliates can choose to get paid as often as every week, through multiple payment options. ClickBank partners with digital marketers like you to sell your products to over 200 million customers around the globe. ClickBank offers affiliates a wide catalogue of quality digital products and reputation for reliability – ClickBank pay commissions on time, every time so affiliates never have to worry about when they will get paid. Also, thanks to ClickBank's HOPLINK™ tracking system, affiliates always get credit for your sales even if a customer waits up to 60 days to purchase after clicking your linkClickBank pays some of the highest commissions out there because they know quality affiliates are worth paying for. ClickBank works with their product creators to set the most competitive commissions possible, up to 75%. Affiliates can choose to promote products that offer customers upsell options as part of the purchase process. Up-sells deliver more value to customers and put more money in their pockets. With ClickBank's advanced reporting, affiliates have access to detailed data about impressions, clicks, and sales for your offers. Armed with this data, affiliates can fine-tune their campaign targeting to increase your earnings.
Offices: Boise, Idaho – Broomfield, Colorado USA
Founded: 1998
Commission Factory is everything you would expect from the fastest growing Performance Marketing and Affiliate Network.  Commission Factory was created by Affiliates for Affiliates. This inside expertise leads to the creation of an industry-leading platform. The network was built from the ground up with ease-of-use, simplicity and great form and function as its core. Their goal is to build successful relationships between our Affiliates, Advertisers and Agencies through transparency, quality and delivering a high level of service. Commission Factory generates up to USD$25 million in sales for their advertisers per month. Some of their clients include David Jones, The Iconic, NastyGal. The Commission Factory apps give you a quick snapshot of your daily, weekly or monthly performance as well as receive instant notifications of new campaigns. Some key benefits:
Real-Time Reporting. Real-time, as-it-happens access to your data and transactions in order to optimise on-the-fly.
Weekly and Automated Payments to Affiliates. Affiliates get paid every week, automatically on all approved transactions.
Reliable and Accurate Tracking. Ensure everything is tracked. We support cookie-less, digital fingerprinting and click-less tracking.
Full Control and Transparency. Know where all sales came from, what currency they were recorded in and who is responsible.
Location: Sydney, Australia
Founded: 2011
Top clients: Vinomofo, Katies, Etihad Airways, Millers Woman, Virgin Australia, Qantas.
CJ publishers have access to the top brands and offer under one account, in one network. In 2011 alone, Commission Junction tracked a total of over 3 billion website visits, 175 million transactions and over $6 billion in online sales. Founded in year 1998
Key Investors: Alliance Data Systems
DEALGUARDIAN is a "Review Based Marketplace for Marketers" currently specialising in B2B (Business to Business) digital information products that help Marketers start or grow their online business. DEALGUARDIAN information products, video courses, and software products teach people how to start an online business from home, how to increase website traffic and conversion, as well as manage their business with the latest software tools. The products in their marketplace are sold by independent Authors and rated by the buyers of those products for potential customers to read before buying. DEALGUARDIAN publish Deal of the Days and get traffic to their site with email and Social Media as well as paid media buys to the marketplace.  Plus after a sale is made, we offer "Customers that bought this also liked…" and they will recommend similar products with similar tags so you may get sales when a similar product in your niche sells.
Location: Ronkonkoma, NY USA
Founded: 2013
eBay affiliates share their eBay finds with their audience and get paid when items sell.  Simply link an item or share your finds through Facebook, Twitter, your blog or website. If what you share sells, you'll earn money.
Location: San Jose, California USA
Founded:1995
Top clients: zuburbia.com, purseblog.com, ComicArtFans.com.
FirstPromoter is an online affiliate platform that allows SaaS companies to track, manage and optimise any type of referral-based marketing programs. You can launch your own affiliate and referral program in minutes. Quick integration with Stripe, Recurly, Braintree, Chargebee or with FirstPromoter API.
The FlexOffers.com network consists of publishers (affiliates) that vary across a wide range of promotional methods including, but not limited to original content, coupon/deal, loyalty, email, product review, comparison shopping, search, and social media. FlexOffers.com maintains a strict approval process to ensure that your brand is represented by the best. As a FlexOffers.com advertiser (merchant), you will have access to various solutions that will allow you to further promote your brand name, product, or service through their network of online publishers. You will be able to manage publishers, promote various products or services, upload content formats, and view performance reports for your campaigns. FlexOffers.com provides real-time traffic tracking information. They report all sales or lead transactions by visitors referred to your website that results in a sale of a product or service. Advertisers have placement opportunities throughout their Publisher interface and communication outlets including their affiliate blog, merchant-dedicated newsletters, and a weekly "Top Deals" newsletters. Placement packages are available year-round. FlexOffers cover payment processing, payee payment meth., currency selection, tax and regulatory compliance, payment reconciliation, reporting. They collect all info needed from each publisher, verify no payments are made to blacklisted entities, and block fraudulent publishers.
Location: Miami, Florida USA
Founded:2008
Key Investors:
Top clients:Voyages-SNCF, InterContinental Hotels Group, SKECHERS, DirectTV, Timelife.com, Cheryl's, The PopCorn Factory, 1800 Baskets.com, Kohl's, Unbeatablesale.com, Macy's, Priceline.com, eHarmony.com, DentalPlans.com, SmallBargains.com, Soccer.com, Barnes and Noble, Lending Club, Lenovo USA, Credit Sesame, GameStop.
Google Adsense network is a great monetisation solution for publishers, you can sign up for Google AdSense through the AdSense network. AdSense provides an easy, flexible, and automated revenue opportunity with minimal manual maintenance.
Affiliate advertisers can take advantage of CPA-oriented Google tools like Product Listing Ads and re-marketing to drive valuable online sales and conversions.
GROWTH OPS (Former APD Group < DGM Australia < Commission Monster)
Growth Ops work with leading publishers and database owners to deliver market-leading campaigns to advertisers. If you're a publisher, they can introduce you to a brand new revenue stream with almost limitless potential.
Location: Melbourne, Sydney, Shanghai, Kuala Lumpur, Aukland, Manila, Singapore,
Top clients: Fonterra, Maxis, Ford, iiNet.
HasOffers by TUNE gives businesses the ability to track and manage their own publisher relationships. The fully-customisable software solution also enables clients to manage campaigns, creatives, invoices, payouts, and more at a detailed level – in real-time -.
The Global Standard for Mobile Performance: Reliable mobile tracking is what HasOffers does best.
Complete Platform-Wide API: Delivers 2-way API functionality, it's simple to develop customised applications to run on top of our platform.
Reliable Infrastructure: As a cloud-based solution, our links are faster and our uptime is unmatched at 99.9%.
iDevAffiliates is a company located in Southern California, USA. iDevDirect has worked in affiliate tracking solutions for more than 15 years. Idevaffiliate software installs in just minutes and through the use of built-in front-end templating, easily integrates into your existing website.
Key features:
Commissioning: Design your own payout structure.. Percentage & Flat-Rate Payout. Pay-Per-Click & Pay-Per-Lead or Action. Coupon Code Commissioning. Per-Product Commissioning. Affiliate Recruiting up to 10 tiers.
Marketing: Tons of options to offer your affiliates. Social Media (Facebook & Twitter), Videos (Vimeo & Youtube), Banners, QR Codes, Page Peels, Lightboxes, Email Templates, HTML Page Templates, Text Ads.
We have seen many of our partners moving from Impact Radius to Partner Stack. As an affiliate, we never really enjoy Impact radius as it was cumbersome to get referral links and for some odd reason, we had to have different accounts for each partner, which does not make any sense.
Jrox has been providing Affiliate Marketing Software Since 2005. Their applications have been installed by over 10,000 websites. Jrox can integrate with any shopping cart or payment gateway. Jrox Affiliate Software can also integrate with other third-party mailing lists and payment modules.
Key Features:
Integrates with Your Web Site: Integrate with virtually any site or online store. The built-in automation API even allows for automatic registrations.
No Transaction Fees: Once you purchase an Affiliate Manager license, that's all you pay for. We do not charge affiliate fees, transaction fees, or registration fees.
Variety of Marketing Tools: Upload banners, add page peels, create viral videos – even set up a calendar of events for affiliates.
Generate Sales First: No Initial Advertising Cost: Jrox works best by not requiring you to invest any money on upfront ad costs. Generate sales with no initial cost.
Multiple Payment Options: Pay Your Affiliates through Paypal Mass Payment, Checks, Dwolla, and even Bitcoin.
Mobile Optimised, Website Replication, Facebook Connect: Jrox has so many features that you can use to create a successful affiliate marketing campaign.
JVZoo is a great option for companies selling online webinars. Whether JV Partners or Affiliates, JVZoo allows you to instantly payout revenue share or commissions without time-consuming calculations or payment processes. Scale your profits by allowing affiliates access to promote your webinars using our automated webinar technology. Now you can have hundreds of affiliates promoting your webinar at the same time and it is as simple for them as grabbing a link just like any other product they would promote inside JVZoo.
Kyvio helps you quickly and easily create profitable membership websites, lead generation and sales funnels, set up your email marketing, manage your affiliates and more.
⚡ eDigital recommended ⚡ helps you create, manage and optimise an affiliate program to incentivise your customers to refer your business to their friends. With LeadDyno you can invite your prospective affiliates as soon as they buy from you… so that they can post to Facebook on your behalf right away!
Take charge of your sales efforts by joining their industry-leading Affiliate Marketing Network. Partner with a team of high quality, proven affiliates; gain access to ground-breaking technologies; and receive extraordinary customer support.
Powerful Online Affiliate marketing network in Vietnam.
Get quick access to a very large pool of international top mobile publishers.  The key benefits of Mobiaffiliates include:
Targeted traffic based on GEO,OS, Carrier, Device
Pay only for Performance utilising their performance-based conversion system.
Utilise our performance-based conversion system
Robust Tracking and Reporting
Supports budget caps
Effectively target and track your campaign.
Dedicated advertiser support team
We help to achieve ROI for every budget.
Effective fraud detection system placed.
Great tool for publishers (online affiliates) to compare 40,000+ Offers and Payouts from Top Affiliate and CPA Networks. You can search and find a specific Cost per Acquisition (CPA) Offers. Best of all, it is free and easy to use. Affiliates can sort offers according to the offer name, category, payout, type, network, or the last time promotion was updated. To refine the search further, use the tabs to pinpoint mobile offers, pay per call promotions, the newest opportunities, and Offer Vault featured offers.
When affiliates enter a search term, they have the option to specify the country or to take advantage of our advanced search features. Make sure to keep an eye on their live ticker, which streams the search terms used by other fellow affiliates, so you can identify emerging marketplace trends. Check the sidebar on the right to discover the latest week's trends in CPA network offers.
When you join Offer Vault, you gain access to power special features so you can save searches, see the landing pages for international landing pages limited to specific counties, and set up email alerts so you know when new offers are posted. Best of all, you can join at no cost. Just complete their opt-in form so you have the tools you need to find the best CPA affiliate offers in seconds.
OMNISTAR (same as Osiaffiliate) 🔥 TOP AFFILIATE SOFTWARE 🔥
OSI Affiliate allows you to create and manage a referral marketing program for your business. OSI Affiliate platform will generate leads and sales for your business. Key features include:
Social Share Widget. Get more website visitors to promote you. Their social share widget makes it easy to refer your business. Customers and website visitors only provide their email address and start promoting you. The social share widget allows your customers to promote you via Facebook, Twitter, LinkedIn and by sending emails.
Discount Codes and Coupons. Reduce the bounce rate and increase sales conversions. Give customers an incentive for purchasing with coupon or discount codes. They can use the discounts at checkout. You will increase referrals and sales by providing discounts and coupons.
Smart Rewards. Reward your brand advocates easily. Rewarding advocates is so easy. Reward advocates using commissions, coupons, discounts, gift cards, or any other method you and your affiliates agree on.
Auto Signup. Turn more customers into loyal brand advocates. Use their referral partner auto signup feature to turn customers into affiliates. Every new customer that purchases from your store can now be turned into a brand advocate.
Customisable "Thank You" Pages. Recruit more brand advocates from thank you pages. Use our customisable thank you pages to make your business go viral. Any user who lands on the thank you page can promote you. Using our thank you pages makes it easy to run referral campaigns, contests, & more.
Contest Manager. Increase sales using contests. Create a contest for your referral program to keep advocates engaged and motivated. By tracking their performance to their peers, advocates will be inspired to promote you more.
Email Templates. Increase sales using email. Provide unlimited prewritten email templates that your referral partners can use to send out to their friends and family.
Feedback Survey. Get feedback for your business. Send a feedback survey email to find out which customers would recommend your business. Instantly convert those customers to advocates and have them start promoting you. Customers who choose not to recommend your business will give you feedback. You can use this feedback to improve your business.
Popups & Forms. Generate leads from every page of your website. Engage and convert your website visitors using Osiaffiliate exit intent and timed popups. Their popups will build your email list, increase conversions and decrease bounce rates.
Partnership Automation. Develop partnerships to get more traffic and sales. Osiaffiliate software makes it easy for your business to develop partnerships. Partners can promote your business to their audience and this will increase your sales.
Partnerize is a very cumbersome, not intuitive platform. A lot of work needs to be done to improve the usability of this platform. We have to spend hours emailing their support team to get a referral URL from one of our partners. Not recommended.
🔥 Popular 🔥
Partnerstack is one of the most popular affiliate platforms for technology, software and SAAS businesses. We at eDigital are partners of quite a few marketing technology companies and we have seen a dramatic shift from partners moving to this platform. As an affiliate is a very intuitive platform, we can find referral links quite easy. Some of their clients include Asana, Botletter, Brand24, CartsGuru, CrowdFire, Drip, Gain, IconoSquare, JungleScout, Keap, Klippyo, LogoMyWay, LogoType Maker, PixelMe, Proof, PublicFast, Shotzr, Story Chief and Unbounced.
Start Selling in Minutes with 0% Transaction Fees. Double Your Sales with True 1-Click Upsells, Custom Checkout Pages, Instant Commissions.
Peerfly is a relatively new online affiliate network launched in 2009. Key features include:
Over 250k publisher accounts (affiliates), 75k active in 165 countries.
Over 2k clients (advertisers) promoting over 8k total offers. 8 million conversions.
Their affiliates have generated over $100 million in sales for their Advertisers' clients!
Clients have a dedicated representative to manage their account on a daily basis.
Full-time compliance team with unparalleled fraud detection.
More information means better optimisation. With Pepperjam, you get access to dynamic commissioning, unique publisher recruitment opportunities, online/offline promotion capabilities, social and partner tracking — and, of course, advanced attribution. Advanced attribution includes a massive variety of features that let you stay aware of every conversion. Dynamic commissioning is key to granular ROI management; you choose the definition of value and distribute commissions accordingly. As for publisher recruitment? You get what you want in a network that spans 20 promotional categories and 30+ verticals.
Performance Horizon is a popular affiliate marketing technology that helps merchants set up, manage, and optimise their key affiliate partner relationships to drive revenue growth. You can measure and analyse performance in real-time across channels, including mobile. Advertisers can automate their partner and affiliate management, improve the execution of targeted campaigns & promotions, creative distribution, and issue resolution. The platform allows advertisers to create meaningful insights and performance reports as well as automate commission calculations, payments, and settlements. You can reduce program costs to free up funds for proactive marketing tactics with your key partners and affiliates to drive higher ROI. Optimise your marketing activities toward sales of your most profitable products.
Post Affiliate Pro is a popular Affiliate software option that lets you track clicks and signups and assign them to the right affiliates with the option of reports and payouts. Post Affiliate Pro software is used to run an in-house affiliate program with the advantage of complete customisation and ability to control and manage your affiliates, commissions and setups. Starting an affiliate program with affiliate software Post Affiliate Pro is fairly easy for marketers. More than 30,000 marketers use Post Affiliate Pro as their choice for affiliate software. Post Affiliate Pro features tracking, scalability, customisation options can grows with your needs. All at an affordable monthly fee of $97/month.
Through their global affiliate network, they empower marketers to engage shoppers across the entire consumer journey. Affiliate success comes down to having great partners,  Rakuten connects advertisers with key relevant publishers to reach new customers for your brand and influence repeat purchases. Managed well, Rakuten can deliver incremental revenue as the platform is optimised for tangible results. mThink has voted them the #1 Affiliate Marketing Network for six consecutive years, and in 2016 they facilitated more than 100 million orders worldwide.
Refersion is an Online Affiliate software that helps you create and manage your affiliate partners. Key features include:
Management: Add, modify and approve affiliates with just a few clicks. Maintain complete control and ownership over your affiliate program.
Payments: Make affiliate payments simple by connecting to your PayPal account as well as supporting other methods of payment. You can also pay outside of Refersion.
Tracking: Refersion makes tracking easy by partnering with popular e-commerce software such as Shopify, WooCommerce, Magento, Chargebee, and others. Connect our app with no developer involvement. Otherwise, their API Tracking is also available in case you have a unique setup.
Affiliate Acquisition: Post-Purchase widget allows your new customers to refer their friends through email and social media networks almost immediately.
Customisation: Your referral program can be as diverse as your list of partners. Customise referral links using partner names, create unique signup pages with your own content, upload logos for brand awareness, and more.
Reporting: Your account is your one-stop-shop for seeing how your affiliate program is growing. You can also build detailed reports using the reporting tool for further analysis.
Maximise your reach and speed to market through our thousands of expert performance marketers (affiliates) all over the world. You can start selling globally immediately. Gain an advantage over your competitors by reaching new consumers before they do. Boost customer acquisition to more than 200 countries and territories with our network of experienced publishers (affiliates). Revenue and conversion rate optimisation is foundational to their performance-based partners and they excel at driving new customer acquisitions. RevenueWire's flexible platform supports a range of acquisition models including CPS, CPL, CPI, CPA, Revenue share models. They also manage all your reseller and partner relationships for you and make sure that you and your publishing partners are paid out correctly and on time. You will also be able to create promotional offers for specific geographic areas – or based on other identifiers – to reach and penetrate new markets quickly.
ShareASale has been in business for 17 years, exclusively as an Affiliate Marketing Network. Their technology receives accolades for speed, efficiency, and accuracy – and their reputation as a fair and honest business is well known within the industry. Key features:
Affiliates sign-ups and payments. ShareASale will process and write your Affiliates' checks free of charge each month
Affiliate Approval. ShareASale pre-screens all of your Affiliates.
Real-time tracking. You will know the moment a banner is clicked, a sale is made and a commission is generated.
Segmentation: Use tags to segment and group affiliates. Easily track the trends of specific affiliate groups, deliver targeted content
Set up rule-based commissions.
Click stream reports. The clickstream report allows you to view recent clicks that a consumer made prior to the purchase.
Merchant API: Utilise the ShareASale API to retrieve reporting data on an automated basis, update creatives, void/edit transactions and more.
FTP Download permission: At your option, you may grant permission for an affiliate to download your data feed via the ShareASale FTP server. This is completely optional, and at your discretion.
Affiliate Helpdesk: Your Affiliates may contact Shareasale help desk at any time for the life of their membership, without any cost to you.
The only affiliate marketing network dedicated to serving the Canadian financial services industry. A 12,000 member affiliate network + software + affiliate management.With their network solution Canadian financial services, advertisers benefit from their top affiliate partners to extend their global reach and increase sales, risk-free. Their publishers (affiliates) gain access to top converting campaigns, dynamic tools and detailed reporting which allows them to boost their revenue. Key features:
A great variety of offers: Publishers sign up to advertisers' programs that best fits their website, traffic and goals. We offer a great selection of exclusive offers from a variety of industry verticals and commission structures such as Rev Share, CPA, CPA, CPI, and hybrid deals. Many promotional methods –PPC, email, coupon, display, content, etc –are also available for affiliates to capitalise on.
Timely Payments.  Guaranteed timely monthly payments. Their payment system allows affiliates to choose from multiple payment methods: PayPal, wire transfer and cheque, as well as a range of different currencies.
Advanced tools. Advertisers get access dynamic marketing tools and creatives, including product and coupon, feeds, static and animated banner ads, text links, widgets and more. Benefit from keyword tracking and reporting (ACID) as well as a self-service shopping experience to obtain tracking links using our shopping cart functionality.
Real-time in-depth reporting. As well as tracking profiles and keywords reporting. Publishers can also request an API stats feed, allowing them to get remote access to their stats at any time
 ⚡ eDigital recommended ⚡ enables you to create, track and optimise your own affiliate programs. Tapfiliate is cloud-based affiliate tracking software. Key features:
It is super easy to set it up and create your commission structure.
You can add your own digital promotions assets such as banners, text links, videos and social posts for your affiliates to use.
You can add affiliates through an invite URL, manually, through SSO, or through the API.
You can set multiple commission types for different products/SKUs fixed or percentage-based which is cool.
Tapfiliate can also be used for companies looking for a Multilevel affiliate marketing strategy, also known as MLM, Multi-tier affiliate marketing, sub-affiliates or network marketing, is an affiliate marketing strategy where affiliates are incentivised to recruit new affiliates.
The typical incentive is a percentage of the commissions that each newly recruited affiliate down the line earns. This can go on for a certain number of "levels". The resulting structure looks like a pyramid, also called "downline".
Tapfiliate affiliate tracking software lets you create unlimited MLM levels for your affiliate programs.
TD CONVERT from Tradedoubler is their affiliate marketing platform. Through their global network of over 180,000 active online publishers, they have a track record of increasing sales and generating leads for our 2,000 advertiser clients. If you are a website publisher you can use their affiliate marketing solution to realise the value of your audience and monetise your website.
Affiliate marketing platform for advertisers and publishers; easy to use online advertising software with an international network.
Drive Revenue & Traffic via VigLink's Network of Influencers. With VigLink, merchants are able to effortlessly harness the aggregate power of the industry's leading influencer network of over 2M sites and apps. You can use VigLink multichannel network to receive traffic at scale.  Key features:
Monetise: Whatever your commission structure (CPA, CPC, etc.), win high-intent clicks from VigLink's 2 million+ publishers.
Publicise: Whether you want to position your brand for higher exposure, or get premium placement for your promotions on one of their premium publisher's websites,
Optimise: Growing your brand's sales with their support to get more exposure, incremental links
Clients: eBay, Tyrebuyer
Voluum is a performance tracker software for Media Buying Teams, Agencies and Affiliates
They work with the UK's most influential and exciting online publishers and technology partners. They focus on driving sales right off the page.
You can reach new customers worldwide via its affiliates network. Specialised on promoting Tech vendors, SAAS vendors, deals aggregators.
CONCLUSION
When thinking of what digital marketing resources to use next, consider the power of Affiliate Marketing and choose a performance marketing company with the expertise and resources to effectively build and manage a network that will promote your brand and grow your business.
WHAT ARE SOME OF THE MOST COMMON TERMS AND CONDITIONS?
FOR AFFILIATES:
Some of the most popular clauses that affiliates need to be mindful of are:
As an affiliate, you cannot use our brand name in the domain of their website or social media pages used to promote your advertiser. Affiliate networks encourage affiliates to create their own brand and include the advertiser as part of the merchants you partner with to monetise their traffic.
To remain compliant with FTC guidelines, affiliates must disclose the relationship with the Affiliate Networks they use in their promotions by adding a disclosure at the beginning or footer of your content or use hashtags commonly known to consumers such as #ad or #sponsored to any social media promotions that include affiliate links.
Paid advertising that directly links to advertisers is not allowed to affiliates. Paid ads commonly need to land on your affiliate site first. Use of an advertiser branded keywords in any paid ads is not allowed either unless the affiliate is directly approached by the Affiliate Network or advertiser with permission to do this.
IAB AFFILIATE MARKETING GUIDE
Disclaimer: 
While we put a huge amount of effort into researching and compiling the above information, as with all such lists they should be taken only as an expression of our opinion. By developing this article, eDigital makes no representation or warranty as to the accuracy or factual basis of the information. We recommend that readers should carry out their own research. Under no circumstances will eDigital be held liable in any way for any errors or omissions, or any loss or damage of any kind incurred as a result of the use of the information presented on this page.
POPULAR ONLINE AFFILIATE GLOSSARY
CR. CR stands for Conversion Rate and is calculated by taking the number of times an offer converts and dividing it by the number of times it was clicked. CR %= Conversions / Clicks
EPC. EPC stands for Earnings Per Click. It's derived by dividing the commission earned by the number of clicks. This metric is provided to potential affiliates to gauge how well an offer from an advertiser is performing across a particular affiliate network. Remember that EPC does not correlate to an actual payout. EPC $ = Commission Earned / Clicks
Some affiliate networks reset their CR and EPC stats every 30 days, so an offer with 0 CR and EPC isn't necessarily a "bad" offer. It's probably either new or hasn't been promoted in a while. Some networks allow you to see how long an offer has been live.
Raw Clicks. Raw Clicks refer to the total number of times your offer was clicked.
Unique Clicks. Unique Clicks refer to users.
For example: If I click your offer five times, it would be 5 Raw Clicks and 1 Unique.
"On Sale" Offers: Sale offers convert on purchase. For example, buying a t-shirt or purchasing the software.
Lead Offers: Some offers convert upon the lead. Entering an email address, completing a form or signing up for a service would all be considered "lead" offers. Email submits dating and most gaming offers are lead offers.
Offer Restrictions. Some offers might have specific ways to be promoted and specific ways on how you can and cannot promote offers to keep you out of trouble.
BEST ONLINE AFFILIATE NETWORKS
was brought to you by…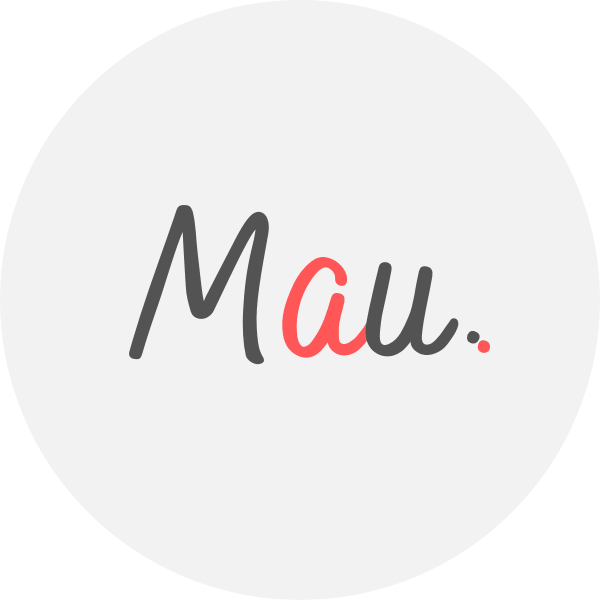 Award Winner Digital Marketer, top Linkedin Influencer, Certified Facebook / Adwords Professional, Certified SEO Consultant, StartUp Investor, Writer, Speaker. 15+ years optimising some of Australia's top brands. MAU.trains marketers via Strategy Workshops & Training Sessions inc his popular Digital Marketing Plan & Social Media Plan templates. MAU. enjoys football, Latin music & hiking while teaching Digital Marketing or completing creative photography briefs and conceptual photography assignments. Subscribe to MAU.'s e-newsletter connect on LinkedIn Instagram Facebook
eDigital – Australia's "Digital Marketing" Destination
Share your opinion below 😀 ⇓