THE BEST 19 MARKETING IDEAS FOR THE CORONAVIRUS CRISIS
Find below some of the best marketing ideas and examples to help your customers during the coronavirus crisis. Brought to you by eDigital.
As the world faces an increasingly uncertain time, it's important to adjust your marketing strategy and ensure it delivers on what your customers and community need.
While there are many unknowns, we have seen that your marketing and social media can be a critical communication channel to reach and hear from customers as they navigate an ever-evolving coronavirus pandemic.
That's why we at eDigital are focused on content and resources to help you stay connected to, and engaged with, your customers during these times.
If you're looking for resources, we've developed this article to provide best practices on responding to this global crisis and we will be highlighting brands doing it well.
THE BEST 19 MARKETING IDEAS TO HELP YOUR CUSTOMERS DURING THE CORONA VIRUS CRISIS
The outbreak of Covid-19 has accelerated marketing trends that were already developing in China, including investments in e-commerce, gamification and live streaming. Customers around the world keep spending but in a different way. If you can adapt and offer them value in this time of uncertainty, you will win their loyalty and when normal life resumes and they do spend again and it will be with you if you have offered support.
How can you leverage your marketing to address issues caused by COVID-19?
The most common issues your marketing should address during coronavirus are:
Customers are not sure about your opening hours.
Customers are not sure about your product stock levels and the amounts of product allowed to be transacted.
Customers are not sure whether you can be met in person.
Customers are not sure about your refund/cancellation policies.
Customers are not sure whether they will be able to keep clean and disinfected while visiting your company, factories, stores or offices.
Before embarking on "coronavirus" related marketing content, you should ask:
What is the most important information my top audiences (target markets) should know about?
What is their emotional context so it can be presented in a secure way?
What is the objective of each communication piece?
How we should best deliver it? You need to decide on the best marketing channel and content-type: video, article, infographic, QnA, etc?
Is there any cultural norm we have to be aware of before sending the message?
Below are some marketing ideas you can use when helping your employees and customers deal with the Coronavirus crisis…
1. UPDATE YOUR DIGITAL MARKETING PLAN 
As customers' needs and commerce dynamics are changing every day due to COV19, you should update your digital marketing plan accordingly. You can get this effective Digital Marketing Plan template in Google sheets for remote cross-team collaboration, this way your marketing team can access it, make changes and/or updates to it from home.
2. LAUNCH NEW "INCOME STREAM" SERVICES OR PRODUCTS 
Launching multiple income streams diversifies your risk and makes you more resistant to economic disruptors. No matter what industry you're in, revenue model or team size,  there are always opportunities to diversify and launch crisis-proof new services or products.
You can get your team to brainstorm new products /services ideas around these areas:
Design an online course teaching your secret talent. Start an online course and expand your reach to customers you have never serviced before. You can use Teachable.com, Skillshare.com, and Udemy.com. Plug your website at the end of the course so you can get extra traffic.
Package content and sell it. Could you combine your blog posts into one, giant downloadable resource? Think about ways you can package your content to make it gated and paid. Or create a brand-new eBook on the "Ultimate Guide to [Your Industry/Business]"
Launch an online Airbnb experience. You can translate the magic of your in-person experience to Digital through the new Airbnb online experiences that will be launch mid-April 2020. Airbnb is working with Video meeting software: Zoom, so you can offer online experiences to your customers.
3. OFFER GIFT CARDS
Gift cards provide business owners and marketers with an immediate infusion of cash and guarantee that a customer will return to your business in the future. In industries where margins are already notoriously thin, gift cards can help you stay afloat until the crisis passes.
Make sure your most valuable audience knows about them. Promote them wherever you can: social media, pop-up forms, email newsletters, and even printed collateral. Not all customers default to this, so they just need a simple prompt.
4. PLACE CUSTOMER SERVICE AS A TOP MARKETING PRIORITY
How? Run regular weekly meetings to discuss the most common questions customers are asking related to all the issues and challenges associated with purchasing and using your products and or services during this coronavirus time. Work with your team to craft the best answers and support options. This will reduce escalating issues to managers and speed up the process of resolving issues. Some of the best customer service practises during COV-19 are:
Communicate with Relevancy. Alert people to any shifts in your operations, like changes in your retail store hours, shipping policies, etc., but try not to bog down your customers. Stay sensitive to the influx of communications they're receiving and avoid adding to their mental load.
Manage expectations. Let your customers know how they can get ahold of you and what to expect from you in the coming weeks. Make the contact information for your customer service team easy to find (think: phone number, email, and hours of operation).
💡Tip: Craft a "Coronavirus FAQ" page or a "Latest Convid-19 Updates" page. Make sure those pages are easily accessed from your website homepage.
5. MINIMISE "E-COMMERCE CUSTOMER PATH TO PURCHASE" FRICTIONS
How? If you were waiting for the best time to start or improve your e-commerce is now! More people around the world are completing online purchases as they want to avoid physical contact during this period. Fix all the issues on your e-commerce platform now to ensure you get the rewards of the increased online shopping behaviour across all markets around the world. As people move to transact online more than ever, it's even more essential to deliver an exceptional customer experience. Now is an important time to make sure your core e-commerce and marketing automations are up and running, as the backbone of your customer journey.
💡Tip: In the case of having a supply chain issue, you want to ensure "out of stock" messages are clearly displayed on your website for items you do not have available. If possible allow email alerts so customers can be alerted when items are available.
6. SHOW YOUR COMMITMENT TO CUSTOMERS' HEALTH
How? As more people socially distance across many countries, you can remind customers through an email campaign of the standard operating protocols and extra precautions you are committed to during the coronavirus crisis. This can include easy access to hand wash and hand sanitisers, frequent cleaning and disinfection of surfaces, bathroom supplies fully stocked ( yes, including toilet paper) and "coronavirus free" healthy staff. A great resource for corona virus-related icons is here. Canva is also offering some fantastic Covid-19 related designs and templates.
Your customers expect that you'll continue to promote your brand, but look for opportunities in your existing communications to adjust messaging, and be empathetic to the diverse set of situations your customers currently find themselves in, wherever you can.  In relation to cleaning and hygiene, you can significantly increase cleaning across all your stores and offices, doubling your cleaning time or frequency. You can also communicate you have upgraded to hospital-grade disinfectant and you are focusing on regular cleaning of counters and other surfaces. And as well as thorough hand washing, you can also communicate your customers will start to see many of your team – including checkout operators – wearing protective gloves.
7. SOURCE COVID-19 RELATED MARKETING RESEARCH DATA AND TRENDS
Some of the best Covid-19 marketing data and consumer research trends can be found on:
Covid-19 Marketing Hub by Nielsen
COVID-19 Consumer Insights Report by Brandwatch. Includes: what perceptions are towards Covid-19, how consumers have altered behaviour, how consumers' mindsets are shifting on a weekly basis, what issues are top of mind, how buying habits are evolving and patterns and differences across geographies and sectors.
8. PROVIDE HELP TO THE MOST VULNERABLE CUSTOMERS
How? This is time for all businesses to show up and provide support to the most vulnerable people on this pandemic. Allow elderly customers to have first access or discounted pricing for your products and or services. You can also produce a "How to buy responsibly" guide to educate customers to not bulk buy during this time and be considerate.
If you run a store, supermarket or shop that offers essential items, you can:
Product limits. ask customers to respect new product limits and only buy what they need. If they all do this, there is more than enough to go around.
Priority delivery assistance. you can also introduce priority assistance home deliveries to help the elderly, people with disability, those with compromised immunity and those in mandatory isolation. Create an online form for people to apply to your priority delivery assistance service.
Dedicated shopping hour. Australian supermarket Woolworths introduced a dedicated hour for the elderly and people with disabilities to shop between 7 am and 8 am before they open to everyone.
Click and collect. To help your stores cope with the huge increase in demand, you may have to suspend click-and-collect so everyone has a fair chance to get products.
Social distancing. You can introduce some sensible guidelines for social distancing in your store. These include using the size of your trolley as a distance guide between you and other shoppers, following markers on the floor at the checkouts and using tap-and-pay whenever customers can.
Contactless deliveries. You can move to a contactless delivery service with all orders delivered to customers' front door only. All orders can be placed in reusable bags.
9. REMIND EMPLOYEES AND CUSTOMERS TO DONATE BLOOD
How? Even if you get 5% of your employees to donate blood is a great achievement. You can incentivise this by offering rewards, free product or promo codes. Many of blood donor centres are open after office hours and on weekends too. To find your nearest donation station, you can visit Australia Red Cross.
10. SUPPORT "WORK FROM HOME" TELEWORKING
How? It is not just allowing your employees to work from home but ensuring they have a space at home where they can effectively and comfortably work. Apart from the very basic: having the right software and hardware for remote collaboration, you can also assist your employees with desks, chairs, lamps, and any other key office equipment and tools.
A  too comfy home office during COVID-19 🙂 😂
11. PROMOTE A CLEAR PROTOCOL FOR ALREADY "CORONAVIRUS INFECTED" EMPLOYEES
How? You may think offering clear instructions on how your company will care for coronavirus infected employees is an operational issue and not a marketing issue. Well, sometimes Operation teams are not professional communicators, it is important you provide support and advice on how the messages and support to infected employees are crafted and curated so you can help alleviate any fears and minimize stress.
12. OFFER CREDIT VOUCHERS FOR YOUR BRAND'S CANCELLED PHYSICAL EVENTS 
How? Many businesses across the globe have cancelled events, meeting, employee travel and travel for training. Event marketing has especially suffered and it is important you work with your event technology organiser on best ways to manage and deliver credit vouchers to all the customers who already paid to assist to your cancelled events.
💡Tip: Make sure the credit vouchers have ample time to be redeemed/used otherwise angry customers can backfire against your brand.
13. GO LIVE-STREAM FOR YOUR EVENT MARKETING AND CUSTOMER'S APPOINTMENTS OR VIDEO CONFERENCING WITH YOUR TEAM
How? You can connect with your customers, partners, suppliers and employees online. Some of the most popular live-stream tools include:
Use one of these best Online learning software and platforms to fully connect with your customers and students online and monetise your live streaming.
Facebook Live: when going live on Facebook I suggest using the Facebook creators studio as it provides far more tools than the standard Facebook live video option. The time limit for live streaming on Facebook will depend on the device you're using:

Computer / API: The time limit for live streaming is 8 hours.
Mobile Device: The time limit for live streaming is 4 hours.

Instagram Live

: u

nlike pre-recorded Instagram Stories or IGTV videos, Instagram Live is a totally unedited live video stream which can be a great way of showing the more human side of your business. People can comment and publish questions in real-time.
Google Hangouts: do not worry about whether teammates, clients, or customers have the right accounts or plug-ins. With a fast, lightweight interface and smart participant management, multi-person video calls are a breeze with Google Hangouts. 
Skype: you can schedule, produce, and broadcast meetings or events to online audiences up to 10,000 attendees.
Tiktok (Douyin): one of the most popular live stream apps in China. Currently, you'll need to have at least 1,000 followers to access the live stream feature.
Don't miss >> Best video conferencing tips for marketing teams
14. CREATE  COVID-19 RELATED INTERACTIVE CONTENT
One of the best ways to reach audiences is through interactive content — polling audiences for their choices, thoughts, and opinions, or educating them through multimedia content that simplifies complicated issues such as Covid-19. This can add value to the way you convey your messages and stories.
Produce Covid-19 interactive content that can help you discuss issues such as those surrounding the current coronavirus pandemic. Interactive content can include:
Best alternatives to shaking hands
A quiz about the coronavirus
A step-by-step guide to creating your own hand sanitizer.
An anxiety test for your readers and their partners.
You can easily embed the content on your site, open it as a template, and then edit it.
15. PROVIDE ASSISTANCE TO EMPLOYEES UNDER QUARANTINE
How? Some of your employees may be single people with not many available friends to help out. Some others may be single dads or single mothers. Ensure you have a process in place to care for your employees already on quarantine.
16. SET UP FREE "HAND WASH" STATIONS
How? Make special areas for your employees and customers to wash their hands for free before customers and employees enter your stores and/or offices. Those small actions of care and generosity are the ones your customers will always remember.

17. REMIND PEOPLE HOW TO KEEP CALM AND PATIENT 
How? With so much bad news bombarding people's attention, your brand can bring different content that focuses on helping your employees and customers to keep calm and patient. You can share your unique tips, tools, advice and ideas on how your customers can keep enjoying their daily life from home.
Note: There was a massive increase in divorce rates in China 😱 in the last month after the drastic quarantine period. Seems many "loving" couples could not handle the self-isolation together.
18. ONLY SHARE TRUSTED SOURCES OF INFORMATION
How? Your brand and marketing can play a key role in preventing the spread of misinformation as there's naturally fear among people when a crisis strikes, which paves the way for misinformation. Ensure your marketing and PR teams evaluate the news sources and news itself before communicating with customers and making decisions. A great example of this is how Google is cracking down on unreliable sources. Google has been working to curb phishing attempts, conspiracy theories, malware, and misinformation and removing YouTube videos and ads. Best office coronavirus news sources you can trust are:
19. SUPPORT YOUR LOCAL RESTAURANT
Check to see if your favourite local restaurant has a GoFundMe page going for its staff. If you can and it's safe, get takeout or delivery from as many local eateries as your refrigerator can hold. Restaurants need every penny they can get right now.
FINAL NOTES AND CONCLUSION
This is a great opportunity to show your business is not here only to make a buck $. You have a fantastic opportunity to make your business and its marketing as innovative and useful as it can be. Make sure you hear and adapt to all the different needs, questions fears and expectations from your different audiences. All the investment you do now will be rewarded later on with you customer loyalty as people will always remember the brands that try the hardest to help out.
The commerce of goods and services will never stop. So, use this crisis as an advantage, think positively and emerge stronger by boldly innovating or pivoting your offering to the new customers' demands.
If you have any questions or want to share how you are using your marketing communications to help your customers, employees and people during the corona crisis, you can contact me. I will be very happy to hear your stories 🙂
BEST MARKETING EXAMPLES TO HELP YOUR CUSTOMERS DURING THE CORONA VIRUS PANDEMIC
was brought to you by…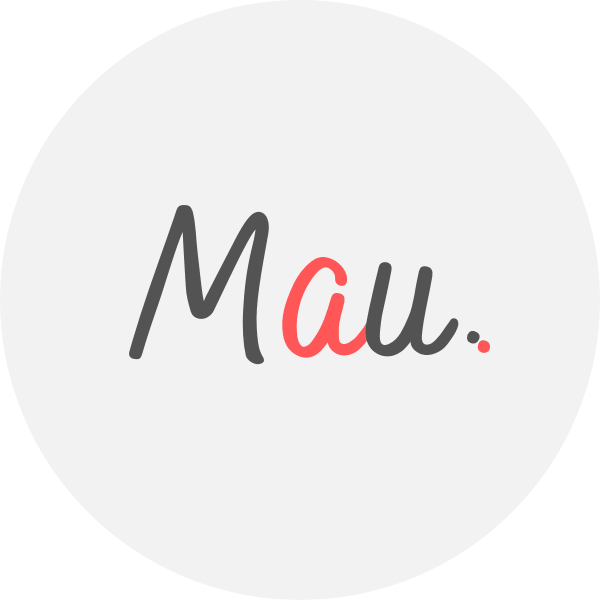 Award Winner Digital Marketer, top Linkedin Influencer, Certified Facebook / Adwords Professional, Certified SEO Consultant, StartUp Investor, Writer, Speaker. 15+ years optimising some of Australia's top brands. MAU.trains marketers via Strategy Workshops & Training Sessions inc his popular Digital Marketing Plan & Social Media Plan templates. MAU. enjoys football, Latin music & hiking while teaching Digital Marketing or completing creative photography briefs and conceptual photography assignments. Subscribe to MAU.'s e-newsletter connect on LinkedIn Instagram Facebook
eDigital – Australia's "Digital Marketing" Destination
Share your opinion below 😀 ⇓
Use this link to download all the below coronavirus icons covid-19 🙂