THE BEST 75 INFLUENCER MARKETING PLATFORMS 2020 LIST
Find below the top list of the best Influencer marketing agencies, platforms, software and companies available for your next influencer marketing campaign in 2020. Curated by MAU. Senior Digital Marketing Specialist at eDigital.
INFLUENCER MARKETING DURING COVID TIMES
We can't think of a time in our life that there's been more business volatility. The current pandemic made marketing and sales forecasting quite challenging. As we look forward to the rest of the year, it's hard for most marketers and business owners to define what's coming.
Marketing and sales are riding in a choppy ocean and figuring out how to navigate it and what they want to commit in the short and medium-term.
Having the above in mind, there are some key aspects to notice within Influencer marketing this year:
A shift to different product categories and price brackets.
Influencers have had to be really nimble to their partners' needs/challenges and focus on building long-term relationships with brands, cognizant that they don't know how things will play out.
This has resulted in more influencers offering affordable rates and offers.
Increase in "Escapism" maintains Influencers' content popular. As people spend more time at home, they want ways of "escapism"

which is one of the main reasons people follow social media influencers anyway. Influencers have not stopped entertaining their audiences and providing relief from unpleasant current realities and challenges and marketers know this. Therefore, investments in Influencer Marketing continue to be an interesting channel for brands.

The "Lipstick effect" is helping Influencers who promote "low-price

" luxuries, providing a silver lining during the crisis.  
The theory of the "lipstick effect" is the idea that cheaper products are bought during the pandemic because low-price luxuries continue to be in demand during a period of economic instability. High-end luxury brands, on the other hand, are not as popular at the moment.
You can also read our article: Low-Cost Influencer Marketing Platforms
A BIT ABOUT INFLUENCER MARKETING
At some point in the last few years, you've probably asked yourself, "should we be doing influencer marketing?" Whether at the level of Kim Kardashian or the local super-connector, influencers can expand your brand reach with the right audiences. How can you discover that influencer that will best represent your brand and connect with your audience? Or what's needed to run a full influencer campaign and get successful results? Don't miss the opportunity to step up your influencer marketing game. Find the perfect influencer marketing platform to substantially increase your reach and grow your business on social media.
The influencer advertising market is expected to reach up to 10 billion in 2020 according to marketing firm Media Kix, this means influencers with great communities and followers will continue to monetize their reach.
Shopping behaviours have changed so dramatically and in such disrupting ways over the last decade that not even the top marketers or business owner with the best digital marketing strategies are safe of this brutal transition. The rules to secure brand awareness, share of voice, brand recall and loyalty have totally changed and new innovative methods such as Influencer Marketing are popping up pretty much everywhere.
Influencer marketing can be very effective when properly managed! It was reported by Adweek that marketers who implemented an Influencer Marketing program received $6.85 in earned media value for every $1.00 of paid media. Three industries performed above the $6.85 average, consumer packaged goods and food generated $11.33 per $1.00 spent, and retail and apparel generated $10.48.
Influencer marketing campaigns effectiveness is directly related to selecting the right influencers for your brand. Your influencers need to be the right match, with the right size following and have the right demographic and psychographic audience that matches your brand's most valuable customer segments. If you're careful with who you select, you'll be blowing past your ROI goals so fast that it will be easy to sustain your influencer marketing spend.
[
Also read: How much do influencers charge?]
The number of influencer marketing platforms we have been discovering have more than double in the last year and the marketing professionals with skills to implement successful Influencer Marketing campaigns are in high demand with – no surprise – New York being the most popular place demanding professional Influencer Marketers.
Reviewing some of the best influencer marketing platforms is surely a task you, other business owners and many marketers will explore and complete during 2019 and this article is here to help you in that initial stage of handpicking some potential options.
The Influencer Marketing and Social Influencer Networks as a whole is vastly unregulated, which ultimately causes many challenges to marketers looking to run Social Influencer Marketing Campaigns.
There is no global agreed benchmark of:
Who actually can be officially considered as an influencer
How influence should be measured. Influencer platforms measuring "influence" differently
How "influential" actually an influencer is
How much influencers should be paid? as different platforms offer different chargers
Standard guarantees that a particular influencer collaboration or campaign will actually be successful.
Added to this, marketers are just starting to understand the power of influencer marketing and what's involved in running a campaign from start to finish.
Find below not only Top Best influencer marketing platforms but also some top tips when implementing your influencer marketing campaigns and strategies for dealing with the challenges of influencer marketing so you run a successful Influencer marketing campaign.
Get ready and brief an influencer with this best Influencer Brief Template
WHAT'S AN INFLUENCER MARKETING PLATFORM
An Influencer Marketing Platform (also called: Social Influencer Network) is an online tool or software via app or web browser that allows you to search, contact, negotiate, manage, communicate with the influencers; measure, optimise campaigns and present results. Each platform has different pricing options allowing you to choose the best for your needs and budget. Some influencer platforms allow you to use the tool for free for a limited time period while others charge a monthly fee.
The top 3 most important steps when crafting an influencer brief
WHY ARE BRANDS DOING INFLUENCER COLLABS?
There are many key reasons marketers use influencer marketing. Some of the top ones are:
Influencers will make their own content to promote your brand. No need to pay for expensive photoshoots and/or models.
When brands keep repeating the same ideas or quotes on social media, they can sound trite/cliché. You can stay ahead by letting influencers bring originality to your key audiences.
Influencers' audiences are already dialled in. As a marketer, you can trust your message will be heard and felt by the intended influencers' fans.
TOP BENEFITS OF USING AN INFLUENCER MARKETING PLATFORM
Influencers are more than a new generation of celebrity – they are visual creators, curators, writers, producers and distributors of content to a large and already engaged audience. Social Media Influencers are this generation's storytellers, telling product stories in a way that no one else can. Their audience trusts them and looks to them for inspiration and advice on the newest products, brands and services.
When it comes to purchasing products and discovering trends, consumers' most trusted sources have become creators, not traditional celebrities or brands.
Some of the key benefits of using an influencer platform are:
You can find influencers and add them to a targeted list of bookmarked profiles and contact them all from one dashboard
Filter your influencer search by location, audience size, platform type, topic and to find the perfect fit for your campaign
Easy access to your influencers social channels, their bio and a selection of their content so you can get an idea of what type of content they post
The platforms take hours out of influencer discovery and research and make it easy to track and manage collaborations, so you can keep your campaigns organised in one single dashboard.
A great Influencer platform will help you define how much you should pay an influencer, what you are actually going to be charged and what deliverables will be received.
The 4 influencer marketing facts you must know before investing

WHAT SOCIAL MEDIA CHANNELS GET MOST OF THE INFLUENCER MARKETING BUDGETS?
Why influencer marketing will explode this year – Your boss will be surprised with these stats.
WHAT TO LOOK WHEN CHOOSING AN INFLUENCER PLATFORM OR A SOCIAL INFLUENCER NETWORK?
An Influencer marketing strategy requires more than simply finding influencers, and you want to have the right tools in place to create a robust and successful program. Below are some of the top Influencer marketing platform features you want to be able to access as you execute your influencer marketing programs:
The ability to discover and search for influencers and tools to niche down your influencer list. What tools and metrics the platform offers to discover and filter out influencers so you get a great sample to use for your campaign.
Easy contract, payment negotiations and payment facilitation. How does the platform set prices from each influencer? Do they have an algorithm in place to set the price in relation to their influence rank? or any o their method? How easy and fast is to negotiate deals with all your selected influencers and make correspondent payments.
Workflow and project management tools for working with influencers. What tools the platform offers for project management and communication with each influencer.
ROI Measurement, Analytics, metrics, tracking, and reporting. What type of results can be guaranteed: sales? number of visits to advertisers website? number of mentions? brand recognition lift? recall lift? number of views on the influencer branded content? increase in e-newsletter subscriptions? or grow the brand social following to XXX numbers? What tools, metrics (aggregated reach, audience engagement, influencer audience data, engagement to a topic, contribution to the overall brand conversation, sentiment, share of voice, top content, affinity to the brand). Do the platform offer visually friendly dashboards that present your campaign results and offer you insights you can then apply for next influencer campaigns? Does the influencer platform offer an app to see real-time results?
Influencer Engagement Rates. If you're a marketer, the #1 thing you should be focusing on is to find influencers with a high engagement rate. 79% of businesses rank engagement as the most important factor when evaluating who is an ideal influencer. So you need an Influencer Platform that offers you an easy way to know how high a potential influencer engagement is before making a deal. it's not just about audience size. The influencer's audience needs to be engaged—that is, their fans regularly spend time liking and commenting on their posts. Genuine positive comments (not just emojis or generic phrases) are, of course, a more valuable signal of a strong social following than likes alone. If an influencer has 1 million followers but only averages 1,000 likes or comments per post or video, their engagement rate is 0.1%, which is not great. Your ideal partner should have an engagement rate of at least 0.8%. Be mindful that engagement rates tend to be lower the more followers an account has.
The Right Fit. What type of content do they post? What do they love to talk about? How will your content make them appear to their audience? You will know you have a valuable partnership when all parties win: brand, influencer, audience.
Influencers quality control. Does the platform accept anyone with a big number of followers even if those accounts are just copying poplar content or does the platform focus on high-quality creative content from authentic creators?
Briefing mechanism. How is the briefing process and how easy is to ensure your selected influencers present work against the brief. Does the platform offer proven mechanisms to inspire their influencers to deliver high-quality work? Does the tool send auto-responses to influencers who submitted content to be reviewed?
Ability to target by "lifestyle" and not only industry-specific targeting. Influencers have become much more diverse in terms of the topics they cover. This gives you, as a marketer, a much wider pool to choose from. You need to get creative with your targeting. It's about lifestyle matching, not industry-specific matching. Smart marketers have discovered that by targeting less obvious influencers, they're able to tap into audiences who are less inundated with competitive products. Think of HP working with fashion bloggers. HP photo printing products resonate with that group because that demographic likes taking photos and their tech product had way less competition because these fashion bloggers don't typically review tech products. If you decide to go this more creative route and work with influencers who are outside of your direct vertical, ensure you use lifestyle and demographic targeting to enjoy a killer influencer marketing campaign.
Managing content copyrights or licensee fees. Does the platform help you have clear licensee fees or copyrights agreements with your influencers? More and more influencers are working to ensure they're compensated fairly for their content—not just upfront with what they share with their audience, but the value they create after the fact, too. So if an influencer made a post on their account promoting your brand, you may have to pay a licensing fee to reuse their content on your own social media account. If the influencer you're targeting typically charges a licensing fee, it may be possible to work out a deal that gives your brand ownership or unlimited use of the content.
Planning out these details usually comes during the negotiation and contracting phase, but it's important to be aware of it ahead of time.
Productivity. And finally, does the influencer platform really reduce your time it takes to do all of the above?
⬇ Click on the image below ⬇
THE BEST 75 INFLUENCER MARKETING PLATFORMS – 2020 LIST
Includes Global best influencer marketing platforms some are Australian based. (A to Z order)
Activates connects brands with the world's largest influencer network. Over 130,000 influencers reaching millions of consumers across every major social channel. You can search for influencers in different categories across blogs, Instagram, Twitter, Facebook, Pinterest and Youtube. Activate allows you to filter by influencer demographic or select influencers based on their reach, engagement audience and your campaign goal. Their analytics dashboard allows you to monitor and track real-time activity and measure ROI. Get reports by channel, influencer, readership demographic. Their campaign management services allow you to work with influencers yourself or have their team of experts help manage your campaign. Influencer communication and content approval all happen on the platform. Influencers create content according to your campaign guidelines. Review and approve all content before influencers post.
Select an Influencer Marketing platform with a diverse, opt-in, influencer community spanning every field, from sneaker heads, to street style trendsetters, and paleo diet gurus. Direct access to 1st party data should then inform how the company selects influencers and builds for high-performing partnerships. To succeed with influencers, one must truly understand their niche, grassroots capabilities, and be able to work with a broad pool of relevant influencers to support any campaign. Giordano Bruno Contestabile, CEO – Bloglovin'
Adly is an Influencer Marketing Software and services provider. Adly connects brands and agencies with influencers and celebrities to reach further, engage more deeply, and drive leads and sales. Adly tools offer a way to boost engagement and generate earned media using data-driven audience targeting, in-stream social advertising, and real-time events that result in direct sales and actionable insights.
A marketing tool to find influencers and outreach them through Email. It's an integrated platform to find affiliates, bloggers, influencers and business prospects from millions of contacts and run an automated email campaign.
Amazon Influencers is a unique program that allows creators to build a storefront of their favourite products on Amazon. Share your store with your audience and make a percentage of every sale that occurs from your trusted network across all of your social channels. We work closely with Amazon to ensure great influencers like you get expedited access to the program.
How is this different from Amazon Associates? The Amazon Influencer Program is an extension to the existing online Associate's program for social media influencers. With the Influencer Program, you get your own page on Amazon with a URL to showcase the products you recommend to your followers. This gives you an additional way to direct traffic to Amazon, which is especially useful where hyperlinking isn't possible (e.g. Instagram captions or video content).
AspireIQ is a marketing platform that empowers brands and creators to connect and collaborate with each other. AspireIQ software platform helps over 200 leading companies build brand ambassador networks that drive millions of new customers. Key features:
Customised Influencer Communities. Machine learning on over 500,000 influencers based on demographics, content quality and audience to customise the right influencers for your campaign.
Sophisticated Discovery Engine. Browse influencers by industry, content, location and audience analysis and search our database of 500,000 influencers based on any keyword to match any niche.
Invite with a Single Click. Say goodbye to writing tons of cold emails! Now you can send hundreds of invites out in minutes.
Organise & Track with Our Customised CRM. Ditch your excel spreadsheet & email lists! Build an ambassador network of 10 or 1000 powerful influencers by leveraging our CRM built specifically for influencer collaboration. AspireIQ can automate: responding & negotiating proposal, setting guidelines & reminders, product shipment tracking, content review, tracking posts.
A Beautiful Dashboard to Measure Your ROI. Visualise campaign results and post-by-post level metrics to share with your clients.
Blogdash helps you publish your Brand in front of your target audience via sponsored content written by highly relevant bloggers. BlogDash is the most efficient, effective platform by which you can reach your target audience using blogger outreach. Bloggers have specifically opted in to connect with brands to help them achieve specific marketing goals.
Experience and customer service are the best keys when it comes to choose an influencer marketing platform.
Ana Maria De La Cruz, Content Marketing BlogDash
Get Accurate Celebrity Contact Info: Up-to-Date Email and Phone Numbers for the official agents, managers and publicists of celebrities worldwide.
With Brandbacker you can connect with over 20,000 influencers & creators to have content created and featured to millions of potential customers in your target audience. You can assemble your all-star team of influencers who work with you regularly to create content, give feedback and promote your brand.
Key Benefits:
Gain Brand Exposure. Reach millions of followers and customers in your target market through high-quality influencer content.
Engage & Educate Your Customers. Leverage content from influencers to engage customers across your social channels, email newsletters and blog.
Influence Purchasing Behavior. Showcase influencer content and reviews across your website and product pages to help convert potential customers.
Improve Brand Discoverability. Boost your search engine ranking through original content published on influencer social channels, blogs, vlogs and websites.
As a US-based company, Brandwatch truly does bring Orwellian aspects of the past to a reality. This influencer marketing platform acts as a digital database by collecting vital insights surrounding customer word-of-mouth. Brandwatch software identifies the next market opportunities by observing millions of conversations every day as they happen globally. Through gaining customer insights, Brandwatch helps marketers drive product innovation by gathering hidden opinions and identifying product threats as they arise. Brandwatch also allows you to identify social media influencers by topic. The organisation currently offers three products that aid the consumer analyst process: Brandwatch Analytics, The Vizia Platform and Brandwatch Audiences. To run a trial and see the power of this software, try the demo. Clients: Walmart, ASOS, Unilever, eBay, IKEA, Microsoft, Pepsico.
With Buzzole you can create your custom campaign in just a few steps and collaborate with great Influencers closely aligned with your brand. Key features:
Choose your channels. Depending on your goals and your budget, choose the channels that best fit your campaign: social accounts, blogs, or custom.
Find influencers. Through our automated system locate the most relevant influencers to your brand, therefore optimising costs and timing.
Monitor your campaign. You can keep track of Influencer posts and follow your campaign's performance step-by-step.
Measure performance. the platform allows you to measure the results of your campaign with full activity reports.
Buzzoka is a brand new Influencer Marketing platform working with leading Indian brands primarily. Buzzoka offers creative thought process and ROI metrics for your influencer marketing campaigns. The unique combination of Indian celebrities, influencers is a huge advantage that Buzzoka has over other agencies and platforms.
While choosing an Influencer Marketing platform, brands should consider the network strength, multi-platform support, turn-around-time and post campaign analytics as a key. Influencer Marketing is an artistic plug rather a scientific and hence creative indulgence of the content team is yet another major aspect.  Ashutosh Harbola, CEO, Buzzoka
For influencers and brands that are looking to advertise across all social media platforms, Collective is for you. They transform power into passion across the fashion and lifestyle influencer channel. Collective has emerged as a key player in the influencer marketing industry through extending its capabilities in terms of empowering its influencers. They offer additional help and tools for influencers to extend the reach of their audiences. They ensure that all social media platforms are efficiently and effectively used by influencers to monetize everything. Collective differentiates itself through the introduction of the new marketing strategy called 'emoticodes'. This strategy allows influencers to directly monetize their Snapchat stories through viewers. The Collective never falls short of content ideas for their influencers as they have access to thousands of retailers and brand partners. Clients: Sephora, H&M, FOREVER21, TOPSHOP, NORDSTROM, Asos.
Do not rent influencers! Get real people, saying things they really mean about your brand, to people they really know. Crowdly offers Influencer and Advocate Marketing so you can build a Word of Mouth channel made up of your own influential and authentic brand advocates. Key features:
Influencers. Let your customers who love your brand speak for you. Crowdly connects great brands to their existing, authentic brand advocates at scale.
Powerful tool. Only Crowdly surfaces your existing, most influential brand advocates, gives you a lifetime history of everything they've ever done for your brand, and automatically builds you a base of brand loyalists and insiders.
Easy. Easy to launch and sure to succeed, Crowdly's managed services are a combination of influencer marketing expertise and their technology platform, ensuring you meet your word-of-mouth marketing goals.
Find out "How to measure ROI on an Influencer Marketing Campaign"
Launched in June 2018, Facebook Brand Collabs Manager is Facebook's influencer marketplace that helps brands and creators find, learn more about and connect with each other. As a marketer, the tool lets you:
You can set an audience match to see the percentage of each creator's audience that matches yours.

You can choose any creator or group of creators and find others with similar audiences.

You can explore customised lists of creators based on your past branded content partners, creators who like your Facebook business page and more.

You can email creators and start a conversation about collaborating.
As a content creator you can:
Create branded content posts, tag partners and share with them for review in a single step. Advertisers can then boost posts to extend their reach and target your audience in ads without any extra back and forth.
If you're a brand, sponsor, advertiser or marketer interested in gaining access, Facebook Page admins can apply here.
Owned by Google, this is of the largest self-service influencer platforms that make YouTube influencer marketing easy for advertisers, brands and influencers. Famebit is a  premium marketplace for branded content. Powered by data, the platform offers great tools to connect brands with the right creators, enabling branded content that reaches the right audience and inspires action. Key features:
Control the content your customers see. With FameBit, you can launch a campaign for free, select the right creators, review and approve content before it goes live, and easily manage all aspects of your campaigns in one place.
Flexible Budgets. Signing up for FameBit is free and since you set your content budget, you're in charge of how much you spend. Some brands spend tens of thousands per campaign, but you can start as cheap as $100.
Data-driven Influencer Marketing. Finding the right creators is key. With advanced campaign targeting and proposal filtering, you can target influencers who have the audience and engagement to drive results for your brand.
Brand safe content. View influencer profiles, review content proposals, send your own talking points, and decide what content gets posted about your brand and when.
Easy to create Influencer Campaigns. Select the platforms you want to receive proposals for, choose sponsorship types, provide an overview of your product or service and set your content budget.
FanCentro is a Private Pay-to-View Profile Feed tool that allows models and influencers to monetize their fan base through premium, private social media accounts and private FanCentro content feed and messaging platforms. FanCentro connects you, the models and influencers of the social media world, with admiring and passionate fans. FanCentro's easy-to-use account management dashboard allows you to manage your members easily and efficiently. Sign up to FanCentro today and start monetising your popularity with your Snapchat, Instagram, and FanCentro Feed.
How it works. With FanCentro you'll be monetizing your fan base in no time. All you need to do is create an account at fancentro.com, spend a few minutes setting up your FanCentro profile, and send your FanCentro profile link to your fan base. It's that easy! When your profile attracts your fans, they can sign up to be a member of your Premium Social Media accounts or your private FanCentro Feed. After you add your fans to your private accounts, they will have one-on-one access to you and your most intimate moments, as long as they remain a paying customer. FanCentro provides you with all of the tools necessary to successfully monetize your fan base on Snapchat, Instagram, and FanCentro Feed.
FYI is the leading Influencer Marketing Software Platform for Brands and Advertisers. Find Your Influence can help you to connect your brand to high-value influencers across Social Media Networks. FYI has completed more than 10,000 campaigns for over 500 brands, ultimately driving 3 billion impressions across blogs, Facebook, Instagram, Twitter, YouTube, Vine and Pinterest. You can assign your entire campaign budget, pick the influencers at the price point you want to pay, and manage your campaign start to finish all through a centralized dashboard.
Fohr is a self-serve platform that allows you to run influencer marketing campaigns. It lets you find influencers (over 50,000 of them), get verified analytics, and find out if they have fake followers. It gives you their emails, phone numbers. It can tell you detailed demographic information about their followers, like where they are from, and how much money they make. It lets you pull reports, do competitor research, and find stats on a hashtag, brand name, or interest. It lets you make lists of influencers and export those to a .csv or PDF. Fohr calculates the EMV (earned media value) of the coverage your brand receives from influencers.
Grapevine Logic helps you start your Influencer Marketing by setting your budget, goals, and demographic requirements to narrow down creators. Add your product image and description and launch your campaign into our marketplace. From there, review proposals from creators and send invites to others who stand out. You can discuss any details or proposed changes in their real-time message centre. You can book talent directly through Grapevine and let influencers and content creators get to work. Content is then submitted directly through the Grapevine platform for your approval. You get content performance insights, including the number of sales or signups that each influencer is generating for your business. Filter by top performers and use your "find similar" tool to refine and book top-performing talent for your brand. Key features:
Track sales. Install our conversion tracking to see real-time sales and signups from your branded content.
Identify top performers. Sort and analyze your data to see which creators are producing the best results.
Reporting and Analytics. Export your data to share it with your team or benchmark against marketing programs.
Safe brand content. the platform and expert team will ensure that your content is on brand and on time.
Active compliance monitoring. proprietary FTC compliance monitoring that tracks all content to ensure that proper disclosures are present at all times.
Secure payments. Grapevine holds funds safely in escrow while influencers are producing content.
With the popularity of independent creators rising to astronomical proportions, grin wanted to give marketers a better way to reach out, build relationships, and ultimately create more love for their brands through influencers.  Grin does just that by helping marketers and business owners automate, scale and track their influencer campaigns on one beautiful, easy-to-use dashboard.
With GroupHigh you can find bloggers and social media influencers, research and review websites, measure content and the results of influencer marketing and blogger outreach. Search over 15 million blogger profiles and identify influencers. The heart of GroupHigh is their blogger index, complete with easy to digest content overviews, contact information and reach metrics. Marketers can pull lists of content creators by niche topic expertise and funnelling them down by social presence, total reach and location.
HelloSociety network can match your brand with talented content creators on social media –  including photographers, chefs, stylists, DIY mavens, and more – whose unique skill sets are tied together by a common theme: an eye for all things beautiful and an intimate knowledge of what works well on their social platform. HelloSociety influencers have created thousands of pieces of professional-quality, platform-optimised content for brands. Top categories include categories: food, fashion, travel, entertainment, automotive, CPG. They've whipped up original recipes inspired by major motion pictures; they've shot editorial-style outfit inspiration for apparel lines of all kinds. The content created by Hello Society influencers aims to be authentic and high quality and performs an average of 77% better than content produced by the brands themselves.
After only being launched two years ago, HooZu influencers are the purveyors and perseveres of influential marketing. HooZu has risen to the top through choosing the correct technology, talent and management style that is appropriate for your business and related objectives. HooZu gains a competitive edge in the way they are able to manage multiple campaigns to build flight to the frequency of messages transmitted to targeted customers. Different Factors: HooZu goes beyond and continually tracks the success of campaigns to offer real-time reporting and gain customer insights. The company holds unlimited potential as it has access to all levels of online influencers across all social media channels. Pricing: highly competitive rates as deemed by the influencer requested. CEO: Nathan Ruff. Influencers: Kerrbox (Rod Kerr), Ministryforstyle, Ashleigh Jade, Lote Tuqiri. Australian based.
Launched in early 2014 ad coming out from the Melbourne Accelerator Program, Hypetap is a platform that connects brands and agencies with social media personalities and celebrities. You can set up a campaign and manage it end to end on the Hypetap platform that includes negotiating with all your influencers, managing all the posts and even having and recording the conversations you have with each influencer within the platform. As a marketer you get all your aggregated campaign results metrics into one single dashboard that includes how each social media platforms perform for your campaign and get a good insight on how each influencer performed on your campaign. In 2016, founders mentioned they have a network over one thousand influencers with an aggregate reach over 85 million. offers curated influencer marketing – a marketplace for brands, agencies, influencers and talent managers. Differentiator Factors: Unlike other platforms that use a contest or marketplace approach, where influencers produce content with the hope of having it selected, often without return, Hypetap enables brands to work with influencers to ensure a higher quality of content. Additionally, the platform gives users full approval of the process and access to reporting in real-time, enabling brands to have a more genuine and predictable set of KPIs. Pricing: It is free for brands or agencies to set up campaigns on Hypetap. However, there is a 10% fee on paid campaigns from the client and another transaction from the influencer. Where do their influencers come from? They come from Instagram, YouTube, Pinterest, Facebook, Twitter, Snapchat, and blogs. Other tools and services: Full creative agency taking all the work from brands and Instagram influence rank tool that measure how "influencing" is an Instagrammer. Founders: Detch Singh and Nikhil Madhok. Clients: LG, Nestle, Nine West, Holden, Tripadvisor, Shoes of Prey and Disney. Australian based.
Real-Time Social Analytics for Every Influencer in the World. Access Influencer Audience Demographic, Psychographic and Geographic Data on our Influencer Marketing Platform. HYPR's influencer marketing platform claims to be the world's largest influencer discovery and directory tool, housing detailed audience demographics for over 10 million influencers globally. It uses over 35 databases including publicly available information from social networks, public databases, name databases, image recognition technology and natural language processing, HYPR's influencer marketing platform is a platform capable of indexing over one billion social media accounts.
If you are a marketer, you can use Ifluenz for free, no subscription fee. You only pay when you confirm post proposal. Key features include:
It's fast. Setting up a campaign takes about 10 minutes. Manage hundreds of influencers in the time it took to manage one
It's convenient. Scale your influencer marketing and manage everything under one roof
It's tailor-made. You can define every aspect of your campaign.
Receive a proposal from influencers. Discover the best matching influencers. Receive creative content from influencers. Preview, accept, negotiate or deny proposals.
You can also decide to only buy the content from the influencer.
Real-time campaign performance tracking.
IMA helps brands engage and activate audiences worldwide through top influencers, such as bloggers, vloggers and social media influencers. IMA can develop and execute creative influencer marketing strategies to amplify your brand story at scale and reach billions of people. IMA is a full-service influencer marketing agency. Their in-house team of Influencer Marketing specialists includes strategists, producers, project managers, designers, developers, digital marketing analysts and social media experts can support your brand from defining goals and objectives to complete campaign execution. IMA has a global network of over 20.000 influencers across segments such as fashion, beauty, lifestyle, travel, automotive, food, technology, parenting. Including those with niche interests and one-of-a-kind passions.
influence.co gives you a complete platform to run your influencer marketing campaign from start to finish. With the largest database of authorized influencer profiles, tools to help you reach out or accept applications and the ability to run reports on your influencers' content performance, influence.co has your back at every step. Best of all, you can use the platform for free. Get started with a business page today. Key features:
Discover. Discover influencers across all major social media platforms that fit your campaign. Search by location, category, age, gender, follower count, and previous collaborations.
Analyse and Organise. Understand an influencer's complete social reach across all networks, engagement rates and examples of previous collaborations. Download their media kits and see the cost to work with them. Save your favourite influencers to lists where you can compare their most vital statistics.
Contact. Contact influencers one by one or in bulk using lists you have built. Track which influencers you've reached out to.
The platform makes it easy to browse and evaluate influencers you want to work with, with a free chrome extension you can use to find out more about influencers wherever they're mentioned on the internet.
All influencer marketing companies state how many influencers they have. What these numbers actual mean varies highly. Ask platforms if their influencers build their own profiles or if the data is "scraped". You will see a big difference in data quality, freshness and influencer responsiveness if the company has a real relationship with the influencer. Niel Robertson, CEO, influence.co
Influencer Marketing Hub gets you up to speed on the most effective way to market yourself online. Learn how influencers can help you reach bigger audiences using tools to manage campaigns. They cover all the basics, and then dug down even deeper, to provide you with everything you need to launch successful Influencer campaigns and attract new customers.
Influenster is your source for honest product reviews. Discover new products, read trending news, watch tutorials, and shop and share your favourite products. Brands can stream Influenster reviews to their websites. Brands can also activate on the Influenster platform to run hyper-targeted marketing programs and connect with enthusiastic, trendsetting consumers who will become vocal brand champions. Brand managers can also access their brand's reviews for free at any time through our Review Management Suite. They are a New York City-based micro-influencer network startup founded by Aydin Acar and Elizabeth Scherle.  Key Features:
ACCESS: sign up now for the Influenster Review Management Suite (RMS), where you can read organic reviews about your brand and respond to let consumers know you hear them. The Review Management Suite is and always will be free to all brand managers.
DRIVE: design a program that will put your product or message in the hands of engaged, passionate Influensters who will help tell your story. Three ways brands activate Influensters to create content:

Sampling: send a hyper-targeted list of members your products in the mail (or an incentive to go in-store and shop them) and are encouraged to create content about your brand.
Digital: reach thousands–or millions!–of members with your digital message or offer; incentivize them to go in-store and create content with our highly gamified app and prizing
In-store: drive members in-store with geo-tagging, or utilize the Influenster scanner feature which brings reviews in store

STREAM: Reviews can be syndicated in realtime via Bazaarvoice or PowerReviews for use on your site and retailer sites like Walmart, Target, Walgreens, Nordstrom, Bloomingdale's, and Macy's.
Influitive is driving the shift from company-centric marketing to advocate marketing with our advocacy platform and a team of advocate marketing experts. Influitive's AdvocateHub helps you develop long-term relationships with advocates and influencers eager to give you testimonials, product feedback, referrals. By offering a personalized experience to each advocate, AdvocateHub makes discovering your biggest advocates easy and motivates them to speak on your behalf.
Insightpool's Universal Search, the "Google for Influencers," is the most robust influencer database in the world. Use the new search bar the same way you would use Google. Type in multiple topics to filter through influencers from more than 100 networks, including Facebook, Twitter, Instagram, and Pinterest. It is not cheap, prices start at $1000/month.
Instagramers.com was founded to help people share their experiences and ideas through Instagram. Instagramers allows its community of Instagram fans around the world to share their life, feelings, sensations and advice with other Instagram fans to build followings and maximise reach.  Meet-ups are organised to group not only Instagram fans but also influencers with the objective to share knowledge and experiences using Instagram. Instagramers is surely one of the most popular Instagram communities worldwide with regular meetups and tutorials.
Publicly traded in Nasdaq, Izea is an Influencer Marketing software for both marketers and agencies that automates multi-type influencer and content marketing programs. The platform efficiently scales the activation of influencers by managing the workflow from discovery to payment. When you use their influencer marketing services their team will also help strategize, execute and optimize your campaign.
As influencer marketing has become a more meaningful component of the marketing mix, brands and agencies are looking to build private influencer networks with exclusive access and offers. Private networks enable marketers to create a segmented network with special permissions, while simultaneously gaining access to the entire network of social media connections. Curation tools, list management and administrative features are also important for marketers to distribute different opportunities to those inside and outside their network, all within the same platform. You want to remove frustrating bottlenecks in the workflow between all parties, making transactions more efficient and saving everyone time and money

– 

Ted Murphy, Founder and CEO of IZEA
Jamballa runs blogger outreach campaigns and press releases, connecting bloggers to brands. Their goal is simple: to connect businesses to bloggers in a "hassle-free" environment. Product reviews offer a way to get the word out about your product in an organic way that produces high-quality results. Using blogger reviews also gives your brand increased credibility and awareness by aligning your brand with respected, influential bloggers in your industry. Rather than having to manually trawl through pages of websites looking for blogs, then write to bloggers sending multiple emails back and forth to make arrangements, Jamballa uses their large highly targeted platform to do the work for you. The Jamballa platform contains information about bloggers such as their readership, subscribers and the type of things they normally blog about. Marketers will never be committed to sending anything to any blogger unless they choose to. Jambala will contact bloggers from our network on your behalf. If they are interested in your offer they will then contact you. You can then decide whether or not you want to proceed with that blogger. You can find a real-time quote and exact blogger numbers who match your product in our outreach calculator.
The 100% Vetted Influencer Marketing Solution. Drive successful campaigns with unrivalled influencer insights, hand-curated data and the industry's most trusted end‑to‑end influencer marketing solution. Key features:
Advanced search. With over one million data points and over 100,000 influencers, Julius helps you find the perfect influencers for your campaign.
End-to-end campaign management. Powerful campaign management tools guide you from influencer outreach to ROI reporting.
Messaging. You can directly contact every influencer on Julius. Start a conversation in a click, continue it via email and store everything neatly in your campaign.
Great influencer details. See an influencer's audience demographics, the causes they support, the brands they've worked with and more. Plus, every profile can be instantly customised and exported to fit your presentation deck
With 500 million profiles, 60k categories and 5 years worth of historical data, meet the most sophisticated influencer search engine: Klear.Easily find influencers in any category and location in the world across Instagram, Twitter, Youtube and Blogs. Klear allows businesses to create and monitor effective social media campaigns with the help of top influencers in their sectors. Brands can meet and take help of a professional influencer for the promotion of a particular campaign or product. Klear also provides a complete analysis of influence marketing to allow brands to measure the effectiveness of their campaigns.

Linqia is a leader in performance content marketing technology, delivering complete influencer marketing programs that are guaranteed to deliver business outcomes for marketers. Linqia's Influencer tool is one of the easiest ways to inspire action with your key audiences through authentic, influencer-generated content. Linqia's performance pricing model means marketers only pay for consumers who have developed an emotional connection with their brands and have taken action as a result. As programs continue to run overtime, the Linqia platform identifies the best performing content and enables marketers to amplify it through social and native advertising, reaching "look-alike" consumers with content that has been proven to deliver results. Founded in 2012, Linqia works with over 200 leading national brands including Black & Decker, Epson, Gerber, Herdez, JP Morgan Chase, Kimberly-Clark, Mezzeta, NBC, Nestle, Purina, Samsung, Unilever, Viacom and Walmart. Linqia is headquartered in San Francisco, CA with offices in Chicago and New York. Check out Linqia's latest State of Influencer Marketing Report.
LMS builds and executes entertainment and influencer marketing solutions for growth-stage and emerging businesses and brand extensions. By creating partnerships, campaigns, programming, strategies, and activations, LMS is able to offer a progressive approach to an otherwise intimidating niche of marketing for ascendant businesses.
Real People Sharing Real Experiences. That's Markerly. Markerly is the only end-to-end influencer marketing solution dedicated to connecting brands with real people to deliver authentic and successful brand affiliations. They manage the entire process from end-to-end, setting clear campaign-specific goals and collaborating with you on approvals along the way. No matter what demographic you are looking to reach, they will identify the most relevant influencers and recruit them to participate–from moms to gamers, to outdoor enthusiasts. With keyword-based search technology, there are no limitations to who you can work with or what demographics we can activate. They have been running influencer campaigns since 2012. They know by now what works, what doesn't, and everything in between. They will analyse your current positioning and develop a strategy that will drive business results. Whether you're putting together a media plan, launching a new product, or planning an event, they will apply their influencer marketing expertise from conception to execution.
Markson Sparks is an Australian publicist and celebrity manager who can get you connected to premium top Australian influencers.
MARKWATCH (Former: The Midgame)
MarkWatch is a simpler influencer marketing service provider that really numbs down the process of matching influencers and brands. They are the managers of publications, taking the initiative to monitor and deduce valuable reports for both influencers and brands. MarkWatch truly takes the responsibility and task of developing the marketing campaign for an organisation. As a sunrise enterprise, Markwatch has already impressively gathered a network of over 18,00 influencers and has connected with Fortune 500 companies to promote their products and events. The organisation even provides a search function available for FREE so that companies can research potential influencers according to keywords searched. This search option quickly summarises the influencers engagement rate (as a %) and views per video.
Blend owned and earned content to weave a powerful, authentic story. Find great content from influencers and prioritise your most valuable assets to boost audience engagement. Moderate the content by eye or apply powerful AI tools to speed-up moderation.
In recognition that brands names want to capitalize on the true value of influencer marketing, NeoReach was founded as a software solution to this. However, NeoReach did not want to hand over all of the power to brands, so they created a self-service influencer marketing platform; where agencies and influencers can manage their own relationships with brands while paying no commission.  Currently, NeoReach has a basis of 3M+ influencers to connect with brands and market campaigns. Additionally, NeoReach's software also offers Influencer Analytics, Exportable Reports, API Integrations and a Client Portal to make it easier for both brands and influencers to maximise reach through building brand loyalty. Featured on: The Wall Street Journal, ADWEEK, Business Insider, REUTERS. Free 14 day trial. Key features:
Search & Analyse. Find exactly who you need, when you need them. Utilise Neorich network of influencers or import your own. Target influencers and their audience by specific keywords, demographics, interests, location, and that are just the starts.
Workflow Automation. Manage your influencer relationships, contact information, notes, contacts, and historical influencer campaign data. Use our battle-tested workflow to coordinate each step of your campaign fulfilment process.
Measurement. Automatically verify influencer reach, brand alignment, and targeted message delivery, all while measuring real-time influencer post-performance. Then export reports when you're ready to share your results.
Real support. In-house influencer experts and certified partners can provide professional services right alongside our software. Neorich operates across platforms and industry verticals and leverage partner network to set you up with a team who will select optimal influencers and streamline campaign management.
Ninja Outreach is a blogger outreach software CRM perfect for influencer marketing. Allows you to empower your PR team to find and outreach to bloggers.
Get authentic reviews at scale. Reach a unique community of 10,000+ influencers with over 1 billion collective subscribers. Key features:
GIFTING MADE EASY. In today's social world, it's imperative to leverage unbiased reviews to drive sales. Octoly allows you to do this by gifting products at scale—so that trust and authenticity between your brand and the influencer community remain at the forefront.
Since 2010, Olapic has cemented itself in the international influencer marketing services industry as a major contender. Their mission of using creative content that relates to the viewers' lives has allowed them to continually prosper as an organisation as they envision communication between the influencer and viewer as a relationship. They use their content platform with precision to amplify every possible touchpoint with responders. Hence the organisation prides itself off three keywords: curate, activate, and analyse. The software also offers a plethora of user abilities, from posting content and tagging products to monitoring click view rates, revenue and performance. Founders: Pau Sabria, Luis San, Jose De Cabo.
Onalytica specialises in providing Influencer Relationship Management software and supporting professional services to help brands scale 1-to-1 Influencer Relationship Management results.
Open Influence describes themselves as "the ultimate influencer platform" as they have continually proven to make immense impacts with their campaigns and movements. This US-based social media marketing organisation truly shines in the competitive scene and differentiates itself through its humanistic approach. Open Influence creates captivating content and leverages authentic audience relationships by giving brands a human voice. They focus on building stronger, deeper and long-term relationships between brands, influencers and viewers through making campaigns realistic so that viewers are on equal terms. Open Influence connects with 465k+ influencers across all mobile social media platforms. Clients: Hyundai, Levi's, Marvel, McDonald's, Airbnb, Calvin Klein, Colgate.
#Paid offers lifestyle content from culturally relevant and socially intelligent creators. With artificial intelligence, machine learning, and your friends at #paid, you can finally create influencer-generated content at scale. Top key features:
Smart software. Intelligent matching & pricing algorithms, automation, and comprehensive analytics. Bring science and data into your collaboration process to stretch your budget and maximise ROI.
Automated workflow. Leverage our automation and artificial intelligence to scale your influencer marketing programs. Manage rosters, approve content, and measure results efficiently.
Machine learning. Our algorithms get better with every Influencer collaboration you run; developing insights and smart recommendations along the way. So every collaboration gets better than the one before.
Optimisation. Extensive data points fuel our platform's ability to forecast the performance of your campaign, optimize mid-campaign, and analyze your programs once they're done with insightful takeaways.
Audience targeting. Maximise the impact of your content by promoting top posts and extend its reach by having our team manage a dedicated portion of your campaign budget to ensure the right eyes notice your content.
Pickstar is one of the few influencer marketing platforms dedicated to Sports. You can book a sports celebrity for your next event or brand experience. You can build a shortlist of sports stars you want to work with and they will send them your booking request for their consideration. Once confirmed, you can book your star from the list of athletes who have applied for your opportunity. Pickstar will manage the process for you.
Link building, influencer outreach and content promotion platform for agencies, publishers, and brands. With Pitchbox you can find bloggers, publishers, and influencers in record time. With multiple prospecting profiles and intuitive keyword search, Pitchbox allows you to find influencers in your niche in a matter of seconds. Integration with top SEO providers, such as Moz, Majestic, SEMRush, Ahrefs, and LRT ensure that you only pull back the most authoritative publishers.
Pixlee helps you find, partner, and measure social influencer marketing relationships to increase brand awareness and increase sales. Use the high-quality influencer content and their assets to improve your Commerce conversion rates. Key Features:
Influencer Discovery. Discover and grow the power of your brand Influencers across social media. Pixlee's Social CRM gives brands an easy to use set of tools for discovering influencers and brand advocates. You can find your most engaged customer advocating on behalf of your brand across Instagram, Twitter, Facebook, etc. Look across social media for the people engaging with your brand that have the highest reach and influence.
Influencer WatchList. You will be able to identify people that are relevant to your brand and audience but have not engaged with your brand directly yet. This tool will help you create new influencers from watchlist and convert potential influencers into brand advocates.
Influencer Management and Measure Hub. Pixlee offers a centralised platform for Influencer Marketing. You can get rid of manual spreadsheets and messy inboxes for managing influencers. Pixlee influencers hub will help you organize, track, and manage a network of social influencers and brand ambassadors. You will be able to monitor and track the business ROI impact and success of your Influencer program.
One to One Messaging tool. Pixlee platform offers a way to reach out and connect with key customers through Pixlee's Message Center so you can maintain a regular cadence with top customers and help create more 1:1 relationships with your most important customers.
Influencers Content Collection and Curation. Pixlee's Social CRM also collects the content and high performing content Influencers create about your brand.
Influencer Campaigns and Galleries. Pixlee influencer platform allows you to use high performing influencer content across Social, eCommerce sites, and email, to inspire shoppers to engage and purchase. Pixlee will help you make influencer content shoppable and publish across your top marketing channels (websites, e-newsletters, etc). The idea is to extend the life of your investment into Influencer Marketing by using their content in more channels.
Infinite Fresh authentic content. The content your influencer create will outperform stock and professional creative. It is authentic and scalable way to get more fresh content for all marketing channels.
Measure Influencers Marketing Campaigns. Connect influencer marketing campaigns to actual sales and track the performance of different influencers and their content.
                                                                                                                PIN THIS ARTICLE ON PINTEREST ⬇
A platform that connects brands with stories to tell and the content creators who'll help them tell it. Key features:
Reliability. PopularPays go beyond a creator's feed to show marketers their history with Popular Pays. (Popular Pays have the largest databank of Gig ratings out there). Every creator application comes with their bio, a portfolio of their work, and a rating to show their professional history, and how well they deliver on-brief photos & captions.
Demographic Data. For large-scale campaigns, we can provide wrap reports with info on the audience that your campaign reached: age, gender, income, marital status, location, language, occupation, interests, brand affinities, #tags used; we've got the deets you want.
Direct Access to Creators. You know best how your brand's story should be told, so Pop Pays puts communication in your hand. Give direct creative feedback for your campaign as it progresses, and message creators directly with our in-app chat. No more email threads, spreadsheets, and lost links.
Large Creator Network. Whether you want creators with global reach or an expert voice with a niche following, Pop Pays has creators to fit any goal. With over 4.34 billion combined followers across all social networks, our network of over 8,000 creators are ready to apply for your campaign.
Popular Pays is a marketplace where brands and creators meet to create content worth sharing. They've built an iOS & web app (for creators), and a web dashboard for brands that enables direct communication & delivers powerful statistics. Awards: "Best Influencer Marketing Platform," by Digiday Signal Awards 2016.
Since 2009 Press Loft has connected 1,000+ brands to 1,000+ of journalists – through their image library, press releases and journalist request service. Their new Influencer Outreach platform is ready for early access to collaboration opportunities.
Reelio makes influencer marketing manageable, scalable and meaningful. Its intuitive platform and approach enable both brands and influencers to further delight audiences with content enhanced by a product that aligns with their values and interests; a less intrusive and more effective advertising play.  Filter influencers by specific preferences, message and contract influencers directly from Reelio, and track ROI all on Reelio's platform or work with influencers who are on a trajectory for a high growth rate using our Featured Creator tool, which showcases influencers who have high-performing campaigns. They're proud to know that their influencers content engagement rate is higher than the average on a broad range of categories as you can see below. Clients: Verizon, LifeTime, FanDuel, Target, Nestle, Visa, Jamba Juice.
RewardStyle influencers have exclusive access to an innovative ecosystem of monetisation tools, a global network of 4,500+ retail partners, and tailored growth services; all designed to power the monetization of your content. rewardStyle mobile app and desktop tools enables influencers to create, distribute, and track content across channels, delivering a streamlined monetisation solution. With rewardStyle's LIKEtoKNOW.it technology, influencers generate mobile-first content that's immediately shoppable, even within closed platforms like Instagram and Snapchat, providing the highest earning opportunity.
Select Management Group represents top talent with millions of followers on social media and helping them build long-lasting careers. SelectNext develops original, owned-and-operated business ventures and productions. Select manages a few of the most popular Youtube creators.
Shoutcart is a marketplace for buying shoutouts. Though some of the prices can be very cheap, it's also a fairly open platform, so be sure to carefully assess any influencers you want to work with. Prices start as low as $15 with basic stats for each creator and a score to help you gauge the legitimacy of their audience. Shoutouts can be purchased for posts where you supply the creative, with the option to pay more to also get a link in the influencer's bio for a limited time. You can also place orders for instagram stories with a link. With instagram stories, you are able to place Call to Action in your story, and get audiences to click (swipe up) and visit your landing page directly from your story!
Shoutcart also offers Influencer packages which are lists of influencers available to promote your campaigns with one simple order. Packages are bundled into the following groups:
by influencer category based on the success rate
by influencer category based on CPM rates
by keyword (cats, makeup, travel) otherwise not found in categories
Influencer packages can be ordered as:
2hr posts in feed
Permanent posts in feed
24hr Instagram Stories + link
There is a wealth of data available about these Shoutcart packages, that is otherwise not available across Shoutcart, such as engagement rates, likes per photo, etc.
TikTok influencers can be found on ShoutCart since January 2020. TikTok represents a strong ROI opportunity, because influencer marketing is in very early stages on this platform. ShoutCart is getting reports of low costs, low competition and high conversions, simply because Tiktok is not saturated with ads yet. TikTok will be a strong advertising channel from 2020 onwards.
Social Soup was founded through the realisation that influencers are the most powerful advertising sources of new ideas and innovations. The organisation focuses on testing prototypes and early-stage concepts before other companies through all social media channels. Social Soup feeds off connecting brand new products and campaigns with leading influencers. Key offerings: One of Australia's largest influencer community with over 170k 'soupers' and over 450k products that have been trialled. This organisation differs in the immensity of being able to handle multiple projects coherently by building personalised customer profiles. Social soup aims to build relationships with influencers to aid their relationships with targeted customers. Founder: Sharyn. Clients: Nutella, BONDS, Dyson, Fitness First, Veet. Australian based.
Social Studies is the agency and micro-influencer marketing technology created to inspire authentic conversations through actionable data. Social Studies aligns innovative brands with emerging social content creators at scale, fostering next-generation partnerships that deliver meaningful results.
Influencer marketing network of over 30000 Instagram Influencers for Asia (inc Singapore, Malaysia), Australia, America and Europe. Your StarNgage Rate Card is a great way to get in front of hundreds of brands looking for influencers like yourself. When you join StarNgage, you have access to Portfolio to showcase yourself, your site, and your content with our free customizable media kit for influencers. Be instantly searchable by brands. A rate card is useful when a potential advertiser views your portfolio and decides to get more information about your charges. You can provide your desired rate.
Starngage is an influencer marketing service provider that solely focuses all marketing efforts towards Instagram. With an phenomenal amount of over 18,000 and still growing influencers from 132 countries, StarNgage allows brands to partner with key influencers to customise, manage and launch powerful marketing campaigns on Instagram. The organisation works internationally to match the right influencers to the right brand through matching commonalities in brand values like interests, industry, attitudes and beliefs. StarNgage differentiates itself by easing the negotiation of prices between the Influencer and brand. This influencer platform follows a four-step process for their campaigns: (1) target, (2) identify, (3) amplify and (4) track. StarNgage works with a continuum of influencers, some with less than a few thousand followers, other with hundred of thousands.
Tapinfluence is an organisation that has sprouted from the realisation that smartphone technology has empowered influencers to achieve feats that were never before thought imaginable. In recognising the production of an influencer economy, tapinfluence created its influencer marketing network to change the way consumers buy things forever. The organisation understands the significance of maximising marketing ROI and knows from firsthand experience that organisations who are not using expressionists are slowly falling behind. Tapinfluence determines the pricing based on categorising their three targeted customers: influencers, enterprises and agencies. You can request a demo now. Clients: Betty Crocker, Volvo, Target, SEIKO, Macy's. M7M's, LEGO, Hallmark, Coca Cola and Canon.
The Right Fit matches the right talent with the right job. The middle man is removed and this platform provides influencers at a fraction of the cost. Find the perfect person, influencer or celebrity at The Right Fit. You can list the kind of influencer you need, when and where you need them, and select if you'd like to set your own budget or receive quotes. They have a wide range of influencers, models, actors, photographers. You can also invite your favourites to apply with a personal invite message. You'll receive a daily alert of all new applicants for your job. View their photos, video, 
social media profiles, reviews and experience. You can then shortlist your favourites, chat with candidates and book your selected talent at the rate you have agreed with them.  All your contracts and public liability insurance are all automatically covered seamlessly on each booking, at no additional cost. Price: 15% commission.
The Shelf helps you find new influencers for your campaign and make the first connection. But the most exciting thing? It has a database of more than 155,000 influencers in the "lifestyle" niche alone. Once you've decided how you want your campaign to look, The Shelf makes it incredibly simple to get influencers onboard. A cool thing is that you can also see which influencers have had repeat customers working with them, which is a nice way to know their success rate.
Seek out a data-driven Influencer platform that will strategically allow you to find the right mix of influencers that match your brand, embody the shopping habits of your customers, and therefore match the audiences of the influencers you choose to work with. Also a platform that will streamline the messy process of campaign management from start to finish. Sabrina Fenster, Marketing Manager – The Shelf
The rise of the digital economy is at its exponential peak and here is the Influencer marketing platform that has recognised and accommodated for the change in the marketing landscape. Through observation of a changing digital economy, the founders of Traackr realised that brands must transform with the economy, or else face a disgraceful fall and cut to current successes. An example of this inability to adapt was demonstrated by Kodak. From this purpose, Traackr sees their resources and team member as change agents that support clients through their process of transformation. They know that influencers are the key to aiding this transformation battle through firsthand experience. The organisation saves clients' time by identifying influencer and brand matches according to statistical analysis' and personality similarities. Traackr maintains impressive reviews through its ability to track both quantitative and qualitative outcomes of campaigns. Clients: L'Oreal, Coca Cola, Forbes, SAP, intel, MONOPRIX.
TRIBE is a relatively newer influencer marketing platform that recognised a fault in the market. The organisation's leading entrepreneurs recognised that influencers had less power to manage themselves and communicate with brands to advertise their products. In light of this, TRIBE created a marketplace where influencers can more easily engage with brands and audiences on a 1:1 basis. Different Factors: Brands create campaign briefings and content ideas for the influencer in case they are short of innovative thoughts, however, they still leave the power with the influencer as only they can construct their post. Pricing: For brands, TRIBE charges a 20% commission on any post they purchase; for Influencers, TRIBE is a free service. Founder: Jules Lund. Australian based. Most Paid Influencer: Rebecca Gawthorne – Australian dietitian who has to make over AUD$100K through the tribe platform.
Upfluence helps brands tell their story with powerful influencer & content marketing technology. Upfluence Software is an all-in-one SaaS that allows brands to identify and contact their influencers at scale. Additional features such as campaign management, reporting tools and a payment processing platform simplify influencer interactions so brands can focus on their marketing goals. Upfluence Software is currently used by 100+ clients worldwide. Since 2013, Upfluence has successfully positioned itself in key industries (Luxury, High-Tech, PCG…) and plays a central role in ensuring the success of its customers including Microsoft, EDF, Paypal or Victorinox.
When choosing an Influencer platform, scalability should always be a deal-breaker. If you can't leverage campaigns more efficiently, what's the point? We know that dozens of targeted micro-influencers produce the highest engagement but this level of influencer discovery and mobilisation requires advanced scaling technology – Nicholas Miachon, CMO Upfluence.
This tool focuses on the Instagram niche, Visual Amplifiers (VAMP) is a rapidly growing digital advertising start-up that now has offices internationally in Australia, Singapore, Hong Kong and the UAE. The organisation has experienced phenomenal growth through its motto of having big ideas, with bigger results. Their aim is to hit all social media topics related to demographic product placement through matching the correct brand products to the correct influencers to maximise reach. Different Factors: Vamp goes beyond the typical influencer marketing platform by providing regular articles that update and inform consumers about changes in social media, and about topical matters that are high in demand. These articles are created with the objective of educating influencers to become bigger and better, ultimately creating instabosses. Clients: Lagavulin, Nude by Nature, MasterCard, eBay, SAMSUNG. Australian based.
"The key deciding factor to ensure you have the best experience with an influencer marketing platform should be whether it produces high-performing influencer creative content" Aaron Brooks, CEO Vamp
Veloce is an influencer directory focusing on quality rather than quantity. The directory contains 3K+ highly targeted, hand-picked influencers that you can filter by all the world's countries, 8 niches, 5 social platforms, follower count, and gender. All influencers in the Veloce directory are carefully selected and hand-picked by our team and need to meet several strict criteria such as high engagement, no fake followers, and real influence over people to be granted a space.
When choosing an influencer marketing platform, it's crucial to realise that the way you generate great results in influencer marketing is from quality, not from quantity. This is why you shouldn't choose influencer platform based on the number of influencers they have, but instead, you should try to identify the platforms which focus on quality influencers. Jens Co-Founder, Veloce Network
Viral Nation is a global influencer marketing, and talent agency. Their influencer talent agency represents top social media influencers on Instagram, YouTube, Facebook Twitter Snapchat & Musical.ly. They leverage our "600 million" reach (and growing) to pair social media creators with top brands. Viral Nation also offers Influencer Talent Representation Services that includes full service management and representation for the world's top social media influencers via their extensive experience, strategic partnership, and alliances. 
Webfluential is another marketplace that lets you find, connect with, and pay influencers directly through its platform. Narrow your search to the industry and location that suits you, and find the ideal influencer for your campaign. You also get statistics on that influencer's previous performance, so you know that you can trust them. Key features include:
See the scope and cost of campaigns upfront.
Crowdsource campaign ideas. Post your brief, and let the world's best content creators pitch their ideas to you
Send messages to prospective influencers through the platform
Collaborate with influencers in the chat area. Use our collaboration rooms to refine campaign details and chat to influencers
Access powerful analytics. Dig into the numbers, provide valuable influencer insights to your clients.
Pay them directly for safer money transfers
"Platforms that allow you to search and collaborate with influencers that have firstly opted in to that platform, meaning that they'll actually respond to a request, as well as a platform offering dimensions about an influencer that extend past their public data such as fans or followers, but look to previous ratings, personality matches and average time to respond, are game changers." Murray Legg, CEO Webfluential
Whalar is the only Influencer Marketing Platform that is a Facebook, Instagram & Snapchat approved partner. You can find exceptional creators with real-world insights to help you grow the reach of your brand. They offer two pricing options:
Managed Serviced 20%. The Managed Campaign Service is where our team takes care of sourcing, briefing, negotiation and delivery, PO / invoice payments, phone and in-person support. There is a minimum fee of USD$6.5K associated with this service.
Self-service USD$1499. Use the Whalar marketplace to discover the right content creators for your brand and run your own campaigns. Brief & negotiate with content creators, make escrow payments, approve content and more. If you don't like what you see, you can get a full refund within 30 days.
We have the good fortune of having advertising legend, Sir John Hegarty, as our Chairman. The best piece of advice he has ever given was as simple as saying 'All roads lead to the work'. So, when you're trying to pick an influencer marketing platform my advice would be to focus on the work that's been done for other brands. Is it work that makes you go WOW, is it work that you could imagine the brand can use in lots of ways and lots of places – Neil Waller, CEO Whalar
Zoomph is an audience insights and engagement platform that precisely measures behaviors, interests, and identities across social media and owned channels. Zoomph believes that influence is earned over time around topics that you have expertise in. Their approach to measuring influence is ZPoints®–a context-sensitive algorithm that judges influence based on the units of attention a post generates around a certain topic. ZPoints® look beyond follower count and measure people's influence by the actual stickiness of their posts. Discover influencers from a variety of social channels, verticals, or events. Partner with influencers who not only command attention, but share your brand's values—then benchmark their performance over time.
Zuberance builds and unleashes your "Influencer Army," driving positive Word of Mouth and sales. The Zuberance  Influencer Marketing Platform is a complete, powerful, and flexible advocate marketing technology solution. From a single, integrated platform, you can enable and encourage influencer advocates to recommend your brand and products in multiple ways: Reviews, Stories (testimonials, case studies, videos, photos, and more), Referrals, Leads (Answers), Sharing, Communities. Key Features:
Cloud-based mobile responsive and scalable platform no integration required. White-label solution for agencies
A complete suite of integrated influencer advocate marketing applications
Publishing and social sharing to 50+ third-party sites and social networks. Including: Amazon US, Amazon Canada, Amazon UK, Amazon Germany, Amazon App Store, Apple, App Store, Apple iTunes, Best Buy, Best Buy Canada, Cars.com, C-Net, Costco, Edmunds.com, Facebook, G2 Crowd, Glassdoor, Google Play, Google+, Instagram, Kelly Blue Book, LinkedIn, New Egg, Office Depot, Pinterest, Target, TripAdvisor, TrustPilot, Twitter, Yelp.
Engage Advocates across multiple platforms: social, web, email, in-product, SMS/text
Advocate points and rewards
Integrated tracking and analytics
Advocate content management system
Scalable to millions of Advocate actions
Automated Advocate re-engagement
A/B Testing
CRM integrations with SalesForce.com and others.
Supports multiple languages; English, Spanish, French, German, and more (contact us for details)
Read > HOW TO CONVINCE YOUR BOSS ABOUT INFLUENCER MARKETING – BEST REASONS
WHAT TYPE OF MARKETING CAMPAIGNS YOU CAN USE AN INFLUENCER FOR
Influencers are great information providers when you want to get a message out to the masses quickly.
Introducing a new brand
Shifting brand sentiment after a challenging issue
Offering a third-party voice who can offer a comparison with your top closed competitors
Retargeting an old product that you want to give it a boost.
Distributing information about a sale – promoting a sale end period: discount codes, deals, offers.
Rewarding brand ambassadors with unique experiences with a top influencer
TIPS FOR MEASURING INFLUENCE
There are no guarantees that someone who has  50,000 Instagram followers, have influence. A good way to know whether an influencer actually has influence over their audience and their purchasing decisions is to look at:
Their average engagement and
Engagement to a topic.
This will help clarify whether their fans are actively engaged in their content, which is the first step in understanding whether they actually have influence.
An example: To calculate an average engagement rate on Instagram to determine what percentage of an influencer's followers are actively engaged with their content, you can use the following formula:
Engagement rate percentage = (Sum of total likes and comments for the 20 most recent Instagram posts) divided by (20) divided by (total number of followers) time by (100).
The industry average is 2-5%, so if their engagement rate is in that bracket, or ideally above it, then you are on your way to understanding whether the influencer actually has influence over their audience.
Read > HOW TO SUCCESSFULLY PARTNER WITH CELEBRITIES 
Read > HOW TO CHOOSE THE RIGHT INFLUENCER
THE FOUR KEY ELEMENTS FOR RACKING THE INFLUENCER MARKETING CODE
Give them creative control. It does not mean letting them go wild with your product. Instead, you can have creative workshops with them ensuring both your brand position and their creative ideas matches nicely.
See the whole picture of opportunities. not only to get them publish single sponsored posts or make them one of your affiliates. They can also be a long-term ambassador or even getting them involved as content producers with your internal marketing team.
Treat them as Professional Content Creators. They create content as their primary source of income and being an influencer is their primary job. Therefore, many influencers (particularly the top tier ones) will charge a fee for their time and effort if you want a dedicated post exclusively about your brand. Be understanding if/when they decline your collaboration opportunity if there is no exchange of payment or other form of compensation.
Be personal AND offer them the best experience with your brand. When contacting them, adding a personal touch helps you stand out, appear more approachable and genuine, and they can see that you've made the effort to really consider the opportunity and whether they would be a good fit. It is about relationship building. Always be polite, understanding and helpful when finding mutual benefits. Be courteous when following up and offer them as much support and resources as possible. Offer the best experience to the influencer. If you are sending product samples and they arrive late, or with defects (stains, others) on them or in the wrong size, the influencer will have a bad first impression. Ensure the influencer receives all the product samples and support at the right time, the right way and top quality.
NOT TO DO's
Control their creativity. Being too restricting and enforce control over the content an influencer is set to create, you can have a very negative effect on your relationship and on the campaign as a whole. Influencers are popular among their followers because of their personal content style, aesthetic and tone of voice, so they know what works best to communicate a message with their audience. If the content they produce about your brand is dictated rather than their creativity, their audience will notice, engagement will drop and their credibility and authenticity suffers, which ultimately has an impact on your brand as content appears as blatant advertorial rather than editorial. Influencers are popular because they are great at creating content that interests and excites their particular audience.
Never be demanding or take advantage of them.
Don't Be Pushy Being rude or pushy to an influencer will not make them want to support your brand, no matter how much $ you are paying them.
Be conscious of their time. Realise that for them to review a product, photograph a product and post about a product can take some time, so continually harassing them could negatively impact their review of your brand. Influencers often have a lot of collaborations on the go at any one time, so keep this in mind when you approach them.
Contacting them via generic emails without prior research. Make sure you've done your research on the influencer and their platforms before you reach out to them. Ensure you know what they post about, their real name and ensure your brand, product or service is a good fit with their regular content and lifestyle.
Presenting Vague and Confusing Briefs. Be clear with what you want and expect from the influencer and make sure they understand exactly what you are offering. Whether it is gifting for social media exposure or payment for a blog post, make sure you are clear with your intentions and expectations.
Hope these best practices of working with influencers, help you work with them in a much more streamlined way and help you make a successful Influencer campaign.
Read > BEST TIPS FOR A SUCCESSFUL INFLUENCER MARKETING CAMPAIGN
THE BIGGEST CHALLENGES MANAGING INFLUENCER MARKETING CAMPAIGNS
THE 3 "EARLY WARNING" SIGNS FOR CHANGING YOUR INFLUENCER MARKETING STRATEGY
Not sure about the Return on Investment. Proper measurement (metrics) will need to be in place so you can actively monitor  your influencer program ROI.
Social Media backlash. Your influencer personality, voice and tone does not reflect the values of your brand. You will need to re-shape your influencer program immediately.
The best fit influencers are hard to reach and co-operate. You will need to make the tough decision of not extending contracts and allowing emerging influencers to work with you who will be willing to put the time and effort required to successfully collaborate with your brand.
Read > HOW TO VET INFLUENCERS FOR A SUCCESSFUL CAMPAIGN
CREATIVE STUDIOS THAT WORK WITH INFLUENCERS
TOOLS TO SEARCH AND FIND INFLUENCERS
BuzzStream Influencers tool – you type a keyword and BuzzStream will give you top influencers. Most of them seem to be from Twitter though.
Followerwonk Search Twitter bios to find who has a great following base – they might be also influencers on other platforms ie facebook, youtube, Instagram.

LAST WORDS
Influencer campaigns can give your brand a quick boost, as long as you do it right. It's unlikely that one endorsement from one influencer will transform your brand into a household name overnight. An influencer campaign shouldn't be your entire marketing strategy, you'll also need to think long-term, which means content marketing, email campaigns and SEO. But when it comes to creating a buzz around your brand that you can use to gain new fans and new customers, influencer campaigns can offer a huge and quick return on your investment.
Learn "How to make an Employee Influencer Marketing Program" and get influencing success internally from your own employees.
BEST INFLUENCER MARKETING PLATFORMS
was brought to you by…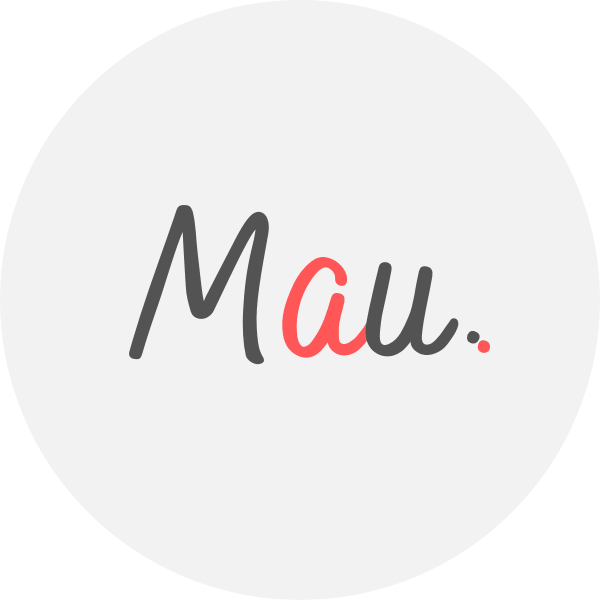 Award Winner Digital Marketer, top Linkedin Influencer, Certified Facebook / Adwords Professional, Certified SEO Consultant, StartUp Investor, Writer, Speaker. 15+ years optimising some of Australia's top brands. MAU.trains marketers via Strategy Workshops & Training Sessions inc his popular Digital Marketing Plan & Social Media Plan templates. MAU. enjoys football, Latin music & hiking while teaching Digital Marketing or completing creative photography briefs and conceptual photography assignments. Subscribe to MAU.'s e-newsletter connect on LinkedIn Instagram Facebook
eDigital – Australia's "Digital Marketing" Destination
Share your opinion below 😀 ⇓