BEST 18 GOOGLE ANALYTICS TOOLS 2019
Find below the best Google Analytics Tools for 2018.
BEST 18 GOOGLE ANALYTICS TOOLS 2019
The Funnel Advertising Cost Data Uploader automatically uploads your advertising cost, impression and click data to Google Analytics and keeps it up to date. It supports over 100 different advertising platforms
Powerful marketing data aggregation platform that combines all of your disparate data sources into an analysis-oriented format. Online media, offline media, social, CRM, sales, etc. We connect your data, you drive results
Babbage Systems' Analysis Engine automates integration of your enterprise data with Google Analytics and Google Analytics 360. Easily export your digital marketing data to other systems and import key data into Google Analytics to expose analysts to critical information
Canvas extends the capabilities of individuals and teams by letting them perform efficient, accurate and reliable analysis. For standard and premium accounts, eliminate sampling, access and analyze multiple accounts at once, automate routine processes, update dashboards, write to databases and more. Built specifically for analysts and developers, Analytics Canvas eliminates manual tasks and enables analysts to drill deep into their data to extract powerful, actionable new insights. Whether your challenge is with sampling, handling large data sets, uploading cost data, blending in data from databases and files, writing to databases or working with multiple domains, Analytics Canvas has the solution for you and your team. Query and build your reports in a visual environment that lets you point and click, drag and drop your way to rich dashboards without coding to the API or writing SQL. Collaborate and share analysis within the company or agency, and easily document every step as you go. Our support staff are readily available to consult with you and your team to help you get the most out of the tool and out of Google Analytics. With way more power than a spreadsheet, once you try it you'll want to conduct all of your reporting and analysis using Analytics Canvas.
Import data from Bing Ads, Yahoo Gemini, Facebook Ads and Instagram Ads cost data into Google Analytics™ for as little as $9.95/month or $99.95/year for each service. The service will automatically import Bing and Amazon data into your Google Analytics account: Features: Easy one-time set up process, daily updates to your Google Analytics account, see Bing Ads, Yahoo Gemini, Facebook Ads and Instagram Ads cost data and ROI next to Google AdWords and other sources, use cost and ROI data to optimise and allocate advertising spend to the best-performing paid search traffic.
Get data driven insights on calls to increase and document the profitability of your marketing department. Invest in channels that work and shut down campaigns that don't.Our tool empowers you to have the marketing budget perform optimally and provide topline results by generating better leads. The insight provided by Bellmetric CallTracker enables you to prioritise all investments based on factual performance. By adding insights into caller behaviour, the number of total conversions – both offline and online reflect the true result of your campaigns. Features: Connect the sales funnel by documenting the ROI of marketing campaigns. Expand awareness and favorability by using our data on campaigns that perform. Optimise conversion rate by using our insights to improve your Call-to-Action. Increase sales while documenting the improvements. Integrate to Google Analytics and Adwords. Bellmetric CallTracker provides detailed insights on: Sources and campaigns that generate inbound calls. Expand and stretch your sales funnel by optimizing Adwords, display- and re-targeting campaigns to boost their performance. Also Increase conversion rate by looking at subsites and landing pages driving offline activity – combine with split-tests for perfect conversion.
Dataddo Google Analytics connector enhances the capabilities of Google Analytics by allowing advanced data extraction, data consolidation across multiple accounts, integration with other business data or automated data extraction. Whether you are a digital agency, freelance data analyst or a developer, you surely sometimes find that you need to go beyond the data provided by standard Google Analytics interface and do things like consolidating the data from multiple Google Analytics accounts, joining Google Analytics with external data or programmatically download certain set of data. With Dataddo you easily sort out all these issues plus there are tons of features that increase your productivity and help you to get more business insights
simplifies the complicated process of matching offline transactions to individual users on your website. Now you can easily attribute offline sales to your paid search, organic efforts, email marketing, and other digital marketing efforts for more comprehensive attribution and ROI models. GAFUSION™ is the only turnkey offline/online data integrator for Google Analytics. Finally, all of your transactions can be in one place, under one proven and powerful analytics engine. With GAFUSION™, you can analyze the true return on your marketing investment and gain much more accurate insights on customer behavior. If you depend on data to drive your business decisions, GAFUSION™ is a game-changer. GAFUSION™ functions as middleware that is installed through a simple script on your website and connects your GA users/session data to your offline customer and transaction data. Powerful algorithms match the offline transaction data with any previous website session and automatically inputs the offline transaction data associated with the previous Google Analytics user. Build advanced segments of offline buyers and observe their website behavior that precedes a retail or phone sale. Incorporate offline revenue into your ROI models and much more
This Excel plugin can extract data from Google Analytics & Adwords API into excel. Users can setup one time Dashboard with Tatvic & refresh it multiple times with different date ranges, views, accounts. There is a forever free plan for starters & for advanced users it starts at $29 a month. Automate Reports: Tatvic GA plugin offers feature to select input from a cell in excel sheet, on change of that input the resultant dataset changes.You can select dates, profile name, advance segment, filters via cell value Using this technique, you can configure a dashboard in excel & at later point of time update the dashboard by changing cell value.  Powerful Dashboards: Tatvic Excel plug-in allows you to create powerful dashboards that can help you generate insights from your GA Data. Export More Data: With the Tatvic Excel Plugin you can now export more than 10,000 rows than available in UI of Google Analytics. You won't have to spend time switching different profiles as all profiles are readily available. If you are in-charge of GA Data reporting, Tatvic GA-Excel Plug-in can save lot of your time by putting together a dashboard for your management and have it auto refresh at any given point in time.
With Navegg´s audience targeting solution you can have your website's audience segmented into 9 smart criteria, such as demographic data, interests, purchase intent and target each visitor with the best offers or content. Based on browsing behaviour in and out of your website we determine each user's profile and allow you to target them individually with personalised content, offers or ads. Combining behavioral and profile data in Google Analytics allows you to understand what types of audience drive the most ROI for your site. By integrating Navegg's criteria in your Google Analytics reports you can: Track demographics for specific visitor groups to better evaluate site usage; measure conversion rates in different segments to gain a better understanding of the conversion cycle; compare demographics over time, pages visited, sections visited and geographic region; help you understand your website audience and become much more relevant to your visitor, more attractive to advertisers and more profitable to you.
If you are using Google Analytics you should try Needl. This tool will save you stacks of time by automatically finding not only your best converting segments of data, but also those with poor bounce rate, weak converting and your highest impact. Needl delivers a prioritised easy to use 'to-do-list' of your top segments ranked against their potential to improve the goal you select or your eCommerce transactions /revenue. There is also some nifty 'Smart Filters' so you can just look at the segments you want, plus the ability to focus exclusively on Adwords, Paid or Referral traffic. Its easy to use and seconds to sign up and get going. You will need Goals set in GA or eCommerce tracking.
Outleads' patented technology pushes data from CRMs, call centers, marketing automation, e-mail marketing, and similar software to Google Analytics so advertisers can leverage it in AdWords. Advertisers can target callers that didn't convert, subscribers that opened an e-mail campaign, etc. Leverage your CRM, call center, and marketing automation data for detailed analytics and hyper-targeted AdWords remarketing with Outleads' technology! Our Javascript snippet picks up the Google Analytics Client ID assigned to a web session. When a visitor calls, submits a form, or sends a chat and text messages, we track the creation of a record in a call center, CRM / marketing automation, chat software, or text management system, respectively. When the records are later updated with data such as lead score, call disposition, or e-mail activity, Outleads pushes the data to Google Analytics so it shows like web activity extending the original web session. Using Outleads, you can retarget through AdWords anonymous leads as well as leads with any e-mail address. Using Google Analytics' remarketing audiences, our technology enables real-time, automated retargeting based on CRM activity, eliminating the manual work of generating and uploading e-mail address lists
helps you configure daily automatic cost data upload to Google Analytics. Check ROAS metric for each of your advertising campaigns in Google Analytics reports and increase their efficiency. How does the result look like: You will see cost, clicks, impressions and automatically calculated ROAS for non-Adwords campaigns in Cost Analysis report in Google Analytics. Where the imported data is stored: All imported data is stored in Google Analytics. You can change or limit access to it anytime. You don't need developers to get started: To configure imports you just need to enable advertising services in Google Analytics.
RJMetrics is a hosted business intelligence platform. We provide business users with an easy-to-use, cloud-based solution to drive growth through smarter decision-making. Many of the world's fastest-growing online businesses, including Poshmark, Hootsuite, and Threadless use RJMetrics. RJMetrics is a SaaS business intelligence platform for high growth online businesses. We help ecommerce and SaaS companies analyze their customer lifetime value, calculate their end-to-end marketing ROI and perform advanced cohort analysis. A full-stack business intelligence solution, RJMetrics pulls in data from your back-end databases, third party APIs, and files to form a powerful data warehouse in the cloud. Our easy-to-use reporting and dashboarding interface the allows you to access dashboards that represent best practices in your industry, perform ad hoc analysis, and collaborate with colleagues around your data. RJMetrics is free to set up and provides a free 14-day trial for all new customers
With Scitylana you can extract click-level and unsampled data from the free version of Google Analytics and load them into Power BI or Excel Power Pivot. This gives you more analytical options and allows you to integrate GA with other sources such as your CRM or ERP system. Moving your GA data to Power BI / Excel enables you to analyze data deeper and create beautiful dashboards. With access to the raw, unsampled data, you don't have to worry about the message "This report is based on N sessions". Instead, you can aggregate data in virtually any way you want using the complete data set in Power BI. Click-level data in Power BI allows you to enrich your GA data with other types of data. For example, if you have login or e-commerce on your website, you can store anonymous customer IDs in GA and use these as an integration key. Pulling data from your CRM or ERP system into Power BI allows you to explore how the most profitable customers and other segments behave on your website. Scitylana Free generates a data set with around 20 dimensions and 10 metrics from GA. With premium features you can update data automatically and add more variables such as events, goals, revenues, custom dimensions, etc.
ShufflePoint allows marketing analysts to create customized and fully automated reports. ShufflePoint pulls data from well known digital platforms, allowing users to mix & match custom reports using the most ubiquitous data tool available – Microsoft Excel – now made even more powerful with Power BI. ShufflePoint is a Transformation as a Service (TaaS) providing tools that let you translate and consolidate data from various digital platforms to many output formats. Create highly customized reports and dashboards from various data sources, without building a data warehouse. Leverage the APIs of popular marketing platforms such as Google Analytics, Google AdWords, Adobe SiteCatalyst, Salesforce.com, Facebook, Twitter and more to create a "virtual" on-demand data warehouse. ShufflePoint works with Excel, Office 365, and Power BI to extend the tools already used by data-focused marketers. It relies on native connectors (IQY and OData) rather than proprietary add-ins. In addition to Excel, it can serve formats used by Google Sheets, Maps, Charts, and Earth. ShufflePoint's automation features allow you to automatically update and deliver hundreds of reports on a daily, weekly or monthly basis using easily updated and maintained template files, again using all native Excel features
Set up an automatic daily cost data upload from Facebook Ads or Bing Ads into Google Analytics, or upload CSV files from any data source. You can then see the cost and ROI of all your advertising campaigns in GA. Simple interface makes it easy to set up a daily upload from Facebook Ads and Bing Ads. You can do it with just a few clicks! After the upload has been scheduled, it runs automatically without requiring any user interaction. You can set up multiple uploads from different Facebook Ads / Bing Ads accounts to different GA web properties. You can also upload of historical data going back several years. CSV files from any data source can also be uploaded.
UnityReports is a SaaS analytics solution that merges data from your e-commerce and Google Analytics in order to create dashboards that help you grow your business. Transaction, marketing and merchandising data with 100% accuracy. No more looking at different data sources. We extract and merge the relevant data from your store, Google Analytics and Google AdWords in order to give you the full picture. The data extraction process requires no manual intervention because is automatically performed by connector modules built for many of the popular e-commerce platforms like: Magento, Opencart, Prestashop and ZenCart. UnityReports provides a free 14-day trial for all new customers
TOP GOOGLE ANALYTICS USER CONTENT
BEST GOOGLE ANALYTICS TOOLS
was brought to you by…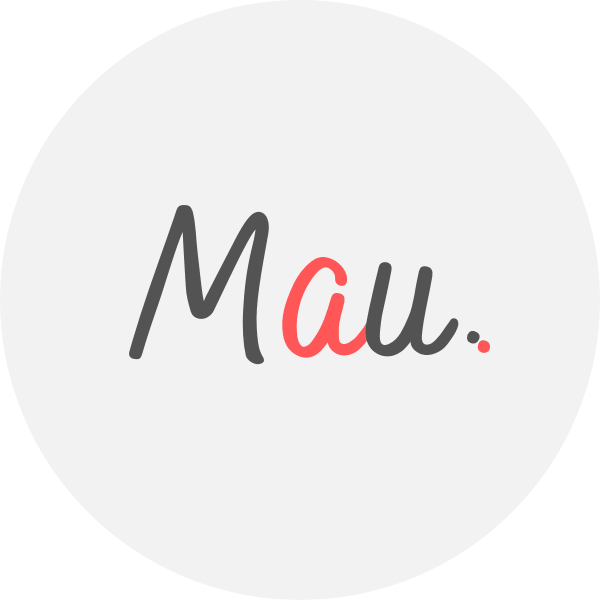 Award Winner Digital Marketer, top Linkedin Influencer, Certified Facebook / Adwords Professional, Certified SEO Consultant, StartUp Investor, Writer, Speaker. 15+ years optimising some of Australia's top brands. MAU.trains marketers via Strategy Workshops & Training Sessions inc his popular Digital Marketing Plan & Social Media Plan templates. MAU. enjoys football, latin music & hiking while teaching Digital Marketing or completing creative photography briefs and conceptual photography assignments. Subscribe to MAU.'s e-newsletter connect on LinkedIn Instagram Facebook
eDigital – Australia's "Digital Marketing" Destination
Share your opinion below 😀 ⇓