BEST 50 FREE WEBINAR SOFTWARE 2019
Find below more than 50 best free webinar software platforms you can choose from. Some are free with premium options and they include different number of webinar participants. Curated by MAU. Senior Digital Marketing Specialist at eDigital.
WHAT IS A WEBINAR?
A webinar is an online seminar where a presenter or a group of presenters discuss a specific topic. Audiences generally need to register and are able to participate either during the webinar or at the end of the webinar. Webinars are generally used for different objectives including training, promotion of a specific service or general discussion of a specific topic.
Webinars (or webcasts) rank among the most engaging and immersive forms of marketing.
You've probably attended a webinar or two (or more), but are you using them effectively as part of your marketing or content plan?
Webinars may cover anything and they may take many different formats, such as one person giving a demo or a panel of experts discussing a topic.
Webinars typically include some sort of question and answer period to invite participation from attendees. They are a great way to bring together people from around the world who are interested in a particular topic and give you an evergreen content resource.
KEY MARKETING BENEFITS OF USING WEBINARS
Webinars not only engage people but they also generate high-quality leads from all over the world.
By diving deep into a subject and giving attendees the chance to ask questions, webinars take the prospect and potential customers into the next stage of the buying funnel. In addition, webinars are cost-effective, typically with minimal hosting costs and primarily the cost of your time.
Webinars also build your content library, giving you an extensive amount of pre-recorded content you can continue to leverage long after a webinar is over. By showing your expertise in a topic, webinars help build thought leadership, particularly if you involve outside experts in the content. They can also help build your reputation and partnerships among people in your industry.
Some other benefits include:
They represent a simple and convenient method for getting quality leads, especially for B2B businesses.
As webinars are interactive experiences, they are direct communication channels between brands and customers.
Webinars can also help establish brand trust and authority in your industry or niche.
According to the B2B Content Marketing 2017 Benchmarks, Budgets and Trends report, 58 per cent of B2B organizations use webinars, and one out of three respondents named it the most critical tactic for content marketing success.
THE TWO TYPES OF PEOPLE LOOKING FOR FREE WEBINAR SOFTWARE PLATFORMS
TYPE 1 – INTERNAL COMMUNICATIONS: People might want to use webinars to connect with an existing list of people (whether employees or current clients). You will do best with something like Google Hangouts, GoToWebinar, Join.me, iLinc, Meeting Burner, mikogo, Webex, Zoom, TeamViewer, Skype which do the job.
TYPE 2 – MARKETING: People wanting to use webinars to market to new contacts. Key features like the below will become VERY important for your business. You will be better served by options like ClickMeeting, Easy Webinar, Runclick, Webinars on Air, WebinarJam, WebinarIgnite, etc. Some of these use Google Hangouts technology (which is certainly a vulnerability, given they have no incentive to keep their tech in synch with that of these add-on vendors), but gives you the marketing features you need.
registration page customisation
thank you page redirect/customisation
automatic meeting reminders
automatic meeting recording
the ability to integrate with autoresponders/mailing lists
the ability to integrate with sales confirmation pages for sales tracking, etc.
So main thing, choose your intention, then you can rule out a lot of options and test the final handful.
BEFORE CHOOSING A WEBINAR PLATFORM
Narrow your audience. One could argue that this should take place even before you determine the content of your webinar because the people you're trying to reach should dictate the way you try to reach them. This is where LinkedIn's tools really start to come in handy, as you can drill down your demographics and create a distinct audience. Learn as much as possible about the company (or companies) you want to target and set up your webinar accordingly. Using Linkedin, you can filter your ideal participants by company size, location, vertical, job function, seniority, and so forth. Professionals are busy and won't commit time in their schedule unless the value offering truly speaks to them.
Pick your topic and presenters. The most important part is selecting the right topic to cover and presenters to invite. To do that, think about your audience and what they want to know—and what your goal is for the webinar. Do you want to generate leads immediately or create educational content to build awareness? Based on your goals, your buyer persona and what your ideal customer is interested in knowing, choose the topic, format (case study, live panel, demo or other) and speakers, potentially inviting industry experts and influencers to expand your reach. You can even do joint webinars with your partners, it will help strengthen your partnership and increase the reach of each of you.
Pick your date and time. Pay attention to the date and time you choose for the event. Select a time frame that will benefit most of your audience. Mornings are a great time to host webinars, or around noon when it's lunchtime and the best days are Tuesday, Wednesday and Thursday.
Choosing a webinar format. The term "webinar" is quite broad, and can encompass anything from filmed conversations to narrated slideshows to product demos and beyond. Hands-on instructional sessions are often very popular when they address a persistent challenge for your audience. Any of these formats can be suitable for the right purpose. Sync the webinar closely with your overall content strategy and editorial calendar, ensuring that it fits contextually and aligns with coinciding activities.
Invite your attendees and create a compelling landing page. Once you have your topic selected and speakers identified, it's time to get people to attend! First, create a landing page with a registration form. It is very important to double-check if everything is running smoothly, including your registration form, social media sharing buttons, thank you page and so on. Then start spreading the word! Promote it to your email list, social media followers, online groups, and more. Consider paid advertising if you have the budget. Involving co-hosts or partners in the webinar is a great way to extend your reach by having them promote the webinar to their audience as well.
BEST FREE WEBINAR SOFTWARE – THE LIST
Prices start at $130/month for up to 100 webinar participants. Some of its top features include:
Dynamic multimedia and video

Add interactivity with smart Q&A, multiple poll types, quick status options, and more

Add ice breakers, timers, word clouds, and more with custom apps

Persistent rooms mean you can set up days or weeks ahead of time and re-use content from previous sessions

An engagement dashboard provides insight into participation and level of interest

Webinar power tools such as the 'Presenter Only Area' and 'Prepare Mode' enable you to work behind the scenes with other presenters to produce great results

Don't worry about participants closing panels – the host controls every aspect of the experience

Templates for web pages and emails make it easy to set up and create consistent events

Customize your registration form to capture information to qualify leads

Quickly add email options such as invitations, reminders, and follow-ups

Gain insight into your events with robust analytics and campaign reporting

Measure engagement and activities to continuously improve delivery

Qualify leads and download customisable reports

Customis

e your room with a background image and content

Completely control what participants see at all times

Design your own web and email templates to ensure consistency
Prices start at $78/month for up to 100 webinar participants.
webinar tool for school teachers.
for schools, private colleges and universities.
Prices start at $25/month for up to 25 participants.
Prices start at $29/month for up to 50 participants.
Unlimited webinars and unlimited attendees for $497/year.
Prices start at $19/month. They bought former OpenVoice.
This is the same company as Go to Meeting. Has a toll/toll-free/voip option. Cell phone or tablet users can use the free GoToWebinar app to watch the event from their device and participate as well, ie hand raising, sending chats or speaking when un-muted. The mobile app works really well especially if you're on a tablet. The cell phone version is great if you're driving and just want to listen over your cars Bluetooth connection.
Prices start at $18/month per user for webinars of up to 50 attendees.
LIVE MEETING
Discontinued by Microsoft. Former customers now use Skype for business.
has tools like breakout groups, hand raising, polling, microphone control (so you can mute people with background noise), and RSVPs with email reminders. Pricing starts at $49/month for up to 25 webinar attendees.
prices start at $49/month for up to 10 webinar participants.
Video call to up to 12 friends.
prices start at $119/month for up to 150 webinar participants.
RunClick is a self-hosted app that turns Google Hangouts into your very own webinar service. Complete with Autoresponder Integration. One Fee. Lifetime Use.
Free up to 10 participants.
Virtual meeting
Prices start at $19/month per user.
Prices start at $97 one-time fee for unlimited live webinars and unlimited attendees. Integrates with WordPress and Mailchimp. Downsize: Needs to be installed in your server and will need a massive server memory, likely it will crash when you have more than 50 webinar attendees.
prices start at $396 annually ($33/monthly). Saas service lives on the cloud, it should scale fine if you have 100 or 1000 attendees.
prices start at $397 annually ($33/monthly). Seems a copy of WebinarJam.
Pricing start at $45 a month for unlimited webinars and attendees. Free webinar software for only 14 days.
allows attendees to pay for your webinar via Paypal.
WEBSEMINAR
Pricing start at $145 a month for up to 1000 webinar attendees.
Pricing starts at $27 a month for up to 25 webinar attendees.
prices start at $15/month for up to 50 webinar participants.
QUESTIONS TO ASK YOUR WEBINAR VENDOR
Software Installation. Do you have to install software or does it live in the cloud? If you have to install it in your web server you gotta make sure you have the server memory to handle it.
Easy Payments. Does the webinar platform allow attendees to easily pay for your webinar via Paypal, Braintree or others?
Ease of Use. Is it easy to use? can you have a free trial period to check that out?
Customer Support. Do they provide 24/7 customer support?
Auto Pilot. Does if offer Auto Pilot capability for a pre-recorded webinar? Replay in a fully interactive mode?
Auto Start. Can you run automated webinars? Can you schedule a webinar to autostart?
Auto email reminders. Does the webinar platform send automated email reminders at custom dates and hours? so your attendees do not forget to log in?
Branded Skin. Can you add your brand or website look and feel to the webinar front end?
Custom Slides. Can you have thumbnails, annotation, notes, etc, when presenting your webinar?
Whiteboard facility. Do you have access to a whiteboard when running your webinar?
Shared web browsing. Can the webinar software allows you to share a live web page with your webinar attendees?
Online Survey. Can you ask multiple questions at once to all your webinar attendees?
Exit Landing page. Can you take users to a specific landing page at the end of your webinar?
Desktop and Video Switching. Does the webinar platforms allow you to switch between your desktop screen and a playing video or do you need a Switch encoder? A good switch encoder in case you need is: Xsplit Broadcaster.
Online Q&A (Questions and Answers): Does the webinar software allows for easy Q&A at the end of your webinar?
SCHEDULING YOUR WEBINAR 
Scheduling is vital. Although these presentations can often be viewed later, drawing an audience to the live session is far more engaging, and crucial if there will be interactive elements (Q&A, poll questions, etc.). You'll want to pick a day and time more likely to be available on the calendar of possible participants. Although the optimal timeslot for a webinar can vary depending on the audience, we find that Tuesdays to Fridays around midday when people have some free time is a great time. Mondays tend to be a very busy day at most offices.
It is normal that people might forget about your webinar. Therefore, you should include "Add to Calendar" links in webinar invites and setting up automated email reminders for people who have signed up. A reminder 30 minutes ahead of a live webinar will increase participation.
PROMOTING YOUR WEBINAR
Now your focus should be driving attendance. LinkedIn can be one of your greatest assets here, especially with B2B webinars tailored to specific professional segments. Below are some key tips when promoting your webinar:
Plan out some paid Linkedin post to ensure the right people is aware of your webinar. Share a post from your company blog that ties to the topic and teases the information you'll be covering.
Spread the word in relevant LinkedIn Groups (preferably ones where you're already an active contributor).
Publish a few Sponsored Company Updates in the weeks and days leading up the webinar to build awareness among your followers. If there's a featured speaker or presenter, encourage them to post about the event so as to leverage their personal network.
Sponsored InMail is an invaluable tool for sending highly personalized invitations to prioritized attendees.
With both Sponsored Content and InMail, you can add Lead Gen Forms – which populate automatically based on a user's LinkedIn data – to collect information and feed your sales pipeline.
It's a good idea to use unique tracking parameters for each disparate webinar promotion tactic, on LinkedIn and elsewhere, so you can monitor and see which ones are performing best.
KEEPING YOUR ATTENDEES ENGAGED
First of all, you need to be aware of the fact that only and 1/3 of those who sign up will actually attend your webinar.
Secondly, it's not worth hosting a boring webinar that attendees will leave within the first five minutes. Keep your customers and prospects engaged throughout by creatively addressing the topic at hand, delivering new information and strategies and inviting insightful questions from the audience.
You can even insert polls during your presentation, it will definitely make the attendees feel involved, and it will make them relate more to the topic.
Always host a Q&A at the end. Studies have shown that 92% of webinar attendees want a live Q&A session at the end of a webinar. In case your audience it shy, you should prepare a few seed questions before, just to help break the ice.
FOLLOWING UP AFTER THE WEBINAR
Below are some key activities to action and complete once your webinar has ended:
Ensure that a day or two after the event, we like to send "Thank You" notes to those who attended or "Sorry We Missed You" to those who couldn't.
You are also encouraged to ask for feedback.
Share any supplementary materials or related content. This is a good opportunity to drive next-step action with a direct CTA; recipients will be more receptive if the webinar effectively moved them forward in the funnel.
TEST AND MEASURE YOUR WEBINAR RESULTS
Test and measure your webinar: from content, targeting, logistics, ad copy/visuals to follow-ups and analyse areas for improvement or optimisation. You will find insights that will help you polish your webinar strategy in the future.
FINAL TIPS AND REMINDERS
Be server memory ready! Stay away from self-hosted solutions: they will crash your server when you start inviting more than 3-50 attendees. All those free, cheap, one-time payment providers that you install on your server are fine if you invite only a handful of attendees to your webinar sessions, but there's no way you can truly grow big with them.
It is not the only way of teaching. Most online webinars or pre-recorded video options are passive, one-way communication that might not be particularly interesting for some of your webinar attendees. This form of teaching (online webinars) requires the least amount of brain stimulation – your participants might fall asleep on you – and relies heavily on graphs, images and auditory learning. Anyone who learns spatially, empathetically, etc, loses out.
BEST 50 FREE WEBINAR SOFTWARE
was brought to you by…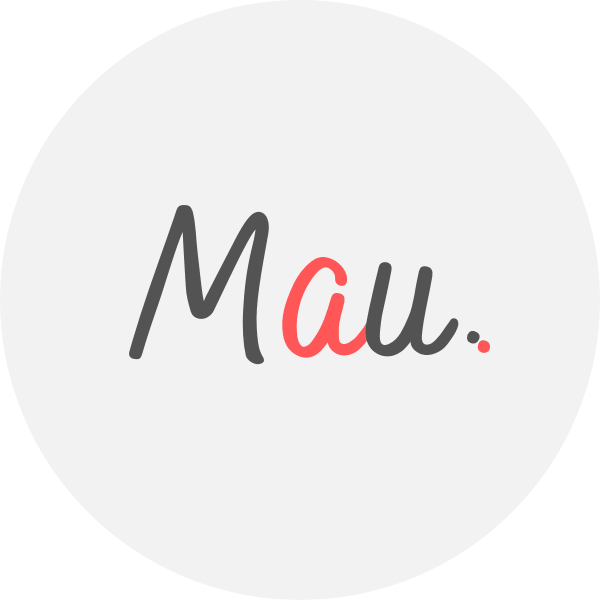 Award Winner Digital Marketer, top Linkedin Influencer, Certified Facebook / Adwords Professional, Certified SEO Consultant, StartUp Investor, Writer, Speaker. 15+ years optimising some of Australia's top brands. MAU.trains marketers via Strategy Workshops & Training Sessions inc his popular Digital Marketing Plan & Social Media Plan templates. MAU. enjoys football, Latin music & hiking while teaching Digital Marketing or completing creative photography briefs and conceptual photography assignments. Subscribe to MAU.'s e-newsletter connect on LinkedIn Instagram Facebook
eDigital – Australia's "Digital Marketing" Destination
Share your opinion below 😀 ⇓