BEST 11 FREE ONLINE PDF EDITORS
Find below the Best 11 Free Online PDF editors. Curated by MAU. Senior Digital Marketing Specialist at eDigital.
It can be a bit difficult to find a truly free PDF editor you can use to edit the text in the PDF but also add your own text, change images or add your own graphics, sign your name, fill out forms, etc.
Below you find some of the best free PDF online editors that include all of those features and more. Some of these are online PDF editors that work right in your web browser so all you have to do is upload your PDF file to the website, make the changes you want, and then save it back to your desktop or laptop with a wider range of abilities.
Remember that you can edit the same PDF in more than one tool in case you need to use different tools from different editors. For example, use one to edit the PDF text (if that's supported) and then put the same PDF through a different editor to do something supported in that program, like to edit a form, update an image, or remove a page.
If you need to change the format of your PDF to DOCX for Word or EPUB for an e-book, etc.), just type in Google "Free PDF converter" and you will get some tools for it.
On the other hand, If you have a file you created yourself that you want to save as a PDF file, check your "save as" settings to find that option. Microsoft Word 2013/2016 has a great PDF editor tools you can use. Just open the PDF like you would any Word document, give the program a few minutes to convert the PDF, and then edit away!
BEST 11 FREE ONLINE PDF EDITORS
Make stunning and advanced changes to your PDFs or create new ones with these free PDF online editors, tools and software.
Wondershare PDFelement supports some really great PDF editing features. This program is a true PDF editor. With Wondershare PDFelement you can create, edit, convert and combine their PDFs. With versions for Windows and Mac, the Pro version also offers fantastic features at a fraction of the cost of other online pdf editors.
Black Friday Promotion. Type promo code: PDFelement20%Off
It's PDF editor interface is really intuitive and easy to use, deploying best user-centric design practices and breakthroughs in editing and form recognition technology. Their latest version features a unified office-inspired look on Mac and Windows, and faster, smarter text editing. It's finally possible for users to edit any PDF document just like they would in Microsoft Word.
Key features:
Easily create fillable PDF forms. Latest new form recognition turns any non-fillable form made in Word, Excel or other Office applications into a fillable, editable PDF with just one click.
Export form data into excel. Wondershare PDFelement can extract PDF form data from hundreds of identical forms into a single, accessible Excel sheet within seconds.
Export data from scanned PDF's. No longer waste time with the tedious manual data entry that causes errors. Wondershare PDFelement advanced OCR technology quickly and accurately converts piles of paper documents into archive- and analysis-friendly Office files.
Full PDF editing options. Lets you edit the PDF's text directly, supporting adding images, links, and custom watermarks, add custom backgrounds, footers and headers to your PDF documents. PDF documents can be cropped, specific PDF pages can be deleted or added. Makes it easy to edit embedded forms.
Mix different PDF's into one. Supports combining several PDFs into one.
Secure. You can password protect your PDF. With PDFelement, you can add both an "open" password and "editing" password to protect PDFs. This means two-steps security. You pdf receipient should keep his password secure. If noone else knows the open password, people will not be able to edit, change anythings on PDFs. But if the opening password is leak, the editing password is not so useful because there are many password remover software that can remove an "editing" password.
Awards: Deloitte's "Technology Fast 50 China" and Forbes' "China Potential Enterprises"
Wondershare PDFelement supports 50+ million active customers across more than 150 countries; and 8000+ technology & affiliate partners. Wondershare PDFelement is a member of the PDF Association — an international body of industry leaders dedicated to the advancement and standardization of PDF technologies.
Need help convincing your manager about PDFelement? Print this "6 reasons to switch to Wondershare PDFelement" Guide and leave it at your managers desk 🙂 Below is an screenshot of Wondershare PDFelement dashboard latest Mac version…

FormSwift's Free PDF Editor is a really simple online PDF editor that you can use without even making a user account. It's as simple as uploading your PDF file to the website and using the menus at the top of the page to quickly perform some basic PDF editing functions before downloading it back to your computer.
What we like:
Everything is free and a user account isn't necessary
Can erase or redact existing text and images with white or black space
Lets you insert your own images
Can add your own custom text to the PDF
Circles, checkmarks, and "x" icons can be placed over any text
Supports highlighting anything on the page
Makes it easy to type, draw, or upload your signature
Some limitations:
Cannot edit existing text
When you're done editing the PDF, you can download the file as a PDF file, print it directly to your printer, or save the PDF as a Microsoft Word DOCX document. The PDF to DOCX conversion does not work for every PDF that we tried but for the ones that it did work for, the images were formatted nicely and the text was fully editable. formswift.com/snap lets you quickly edit or sign PDFs from your phone by taking a picture of a document. You can then share it or download the PDF when you're done. It's not 100% perfect since most things done through a web app are spotty, but it does work if you have the patience. You can upload Word documents and images to FormSwift too, if you need to edit those instead of a PDF.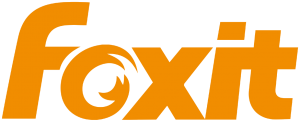 ConnectedPDF – Next generation PDF for the connected world. PhantomPDF goes beyond a typical PDF editor, it's ConnectedPDF Powered. ConnectedPDF is leading edge technology that powers cloud-based services for PDF files, services include: ConnectedPDF Security – grant and revoke document access. ConnectedPDF Document Management – Track to see who opens your document and what they do and notify readers of new updates. ConnectedPDF Collaboration – Elevate your teamwork with connected reviews or send requests to others to get a file.
Some of its top features include:
PDF Editor – Perform all your document updates in PDF. Documents evolve over time and need to be updated. PhantomPDF provides powerful PDF Editor capabilities to allow authors to update their documents themselves. Paragraph edit and have text flow across multiple paragraphs, columns, and pages. Change the document layout by moving text boxes, changing their size, or how text is justified. Professionalize documents by adding stamps, watermarks, headers, footers, bates number, etc.
Organise – Manipulate PDF files and pages. Often we create new documents from pages of existing documents. PhantomPDF is the PDF Editor that allows you to quickly and easily organize and manipulate your PDF to support your workflows. Merge PDF documents together or split PDF apart. Drag and drop pages within a document or from one document to another. Crop, delete, add, swap, flatten, and rotate PDF pages.
Collaborate and Share – Annotate, share, and collaborate with PDF. When teams collaborate and share information, they work at their best. PhantomPDF is the PDF Editor that links knowledge workers together to increase flexibility and results. Integrate with leading Content Management Systems. Use popular storage sharing products. Initiate shared reviews and provide and manage comments.
PDF Creator – Create PDF docs, forms, and portfolios. The connected world shares documents in the PDF format. PhantomPDF is the PDF Editor that allows you to create PDF from all file formats. Foxit is the first vendor to deliver PDF 2.0 file view. Create PDF, PDF/A, PDF/X, and PDF/E from Microsoft Office and virtually any file format. Create PDF Portfolios to tie multiple files together and PDF Forms to collect data. Convert webpages to PDF from the Chrome, Internet Explorer, and Firefox browsers.
Convert PDF & Share Information on PDF with Other File Formats. Many workflows require information within PDF documents be shared in other file formats. PhantomPDF is the PDF Editor that enables users to export PDF into popular file formats. Convert PDF to Word, PowerPoint, and Excel or image formats such as JPEG and PNG. Convert PDF to HTML and text.
Scan and OCR. Many times hard copy documents are required to be in digital format. PhantomPDF is the PDF Editor that provides capabilities to support your paperless office workflows. Interfaces with your scanner to scan and convert to PDF. Will convert existing scans (i.e. images) to PDF. OCRs image based content into selectable and searchable text. OCR (Optical Character Recognition) identifies characters and words within images. OCR option to make text editable, which is really valuable when updating documents when you only have the hardcopy.
Protect and Sign. Many documents contain confidential information. Don't just protect your perimeter, protect information by protecting the documents themselves. PhantomPDF is the PDF Editor that provides multiple security options. ConnectedPDF Powered – grant and revoke document access. Extends usage control of Microsoft Rights Management Services to PDF documents. Permanently remove (redact) visible text and images from PDF to protect sensitive information.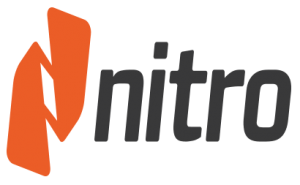 With a rich feature set, intuitive interface, and advanced security, Nitro Pro enables you to quickly and easily create, convert, edit, sign, review, and protect PDF documents—without the hassle. Key features include:
Convert with great accuracy. When converting PDF to Excel and PowerPoint, you'll now enjoy more precise accuracy, faster results, and increased consistency in content, images, layout, colours, and fonts.
Seamless transition from Desktop to cloud. The new Nitro Cloud integration enhances collaboration by equipping every Nitro Pro user with eSignature tools and the ability to quickly share documents via the cloud.
Access and share pdf files quicker. The new OneDrive for Business connector enables you to save your PDFs directly to OneDrive, making it easy to create and share access links with colleagues.
Get creative with CAD. The compatibility of Nitro Pro with high-quality CAD (Computer-Aided Design) drawings enable you to work with blueprints and other IP within your PDFs, as well as export to PDF from Revit, AutoCAD, and Microstation.
Skip the printer. Replace printing with more efficient, cost-effective digital workflows by leveraging Print Alternatives, which suggest Nitro features to use instead of printing when you open the print dialog box.
Multitask easier. Modify PDFs in fewer steps with the ability to drag-and-drop text and images between multiple open windows.
Get your pdf documents signed faster. The new single-signer workflow makes it simple to prepare a PDF in Nitro Pro, then send your document to a recipient via Nitro Cloud for fast, easy signature collection and real-time workflow tracking.
Simple signature verification. New to Nitro Pro 12, Chain of Trust support automates the identification of trusted contacts for quicker validation of digital signatures you receive.
Optical Character recognition. Nitro's improved OCR performance turns document scans into searchable, editable PDFs with greater detail and accuracy in document colors, layout, and design.
Whiteout plus redaction. White out text and images for easy editing and form filling, or redact text and images to permanently delete all hidden data.
PDF document protection. Set user permissions, prevent unauthorized copying, editing, and printing with password protection, and rest assured with advanced 256-bit encryption.
Easy PDF documents comparison. Easily spot discrepancies and analyse differences in text and images when comparing two versions of a pdf document.
Great integrations. Integrations with Dropbox, Google Drive, OneDrive, and Box ensure quick, easy access to your cloud-based documents
Power PDF reproduces complex layouts from PDFs or scanned documents in editable formats – even those with columns, tables and graphics. Some of its top features include:
Quickly touch up and edit text and images in PDF files. Power PDF word processing-like capabilities sets it apart in ease-of-use.
Assemble and organise PDFs with intuitive drag-and-drop tools
Power PDF Advanced streamlines document reviews, signing and collaborating.
It offers integrated DocuSign capabilities, fillable forms, and real-time local network collaboration.
Edit and sign PDF files online. Easy to use. No software required. Key features include:
Easy editing. The best online PDF editor you'll ever use! Fill out forms, add signatures, white out and highlight without breaking a sweat
Use it anywhere. Edit PDFs on your PC, Mac, or Chromebook. There's no software to install- all you need is the web browser you're using right now!
Safe and secure online pdf editor. PDF Buddy uses Secure Sockets Layer (SSL) and AES-256 bit encryption, to ensure your files are always protected.
Safe time. Stop messing with printers and scanners every time you need to fill out a PDF form. You've got better things to do.
Edit up to 3 PDFs for free each month, or try their premium options for unlimited use. It's a much cheaper alternative to Adobe PDF Acrobat.
Save a tree. If you're still printing out your PDF files, you should be ashamed of yourself.

PDFescape is a great online browser based PDF editor with lots of features. It's 100% free so long as the PDF does not exceed 100 pages or 10 MB in size. The way you're allowed to edit PDFs on this website is not in the sense that you can truly change text or edit images, but that you can add your own text, images, links, form fields, etc. The text tool is very much customizable so that you can pick your own size, font type, color, alignment, and make the text bold, underlined, or italic. You can also draw on the PDF, add sticky notes, strike through text, put white space over anything you want to disappear, and insert lines, checkmarks, arrows, ovals, circles, rectangles, and comments. PDFescape allows lets you delete individual pages from the PDF, rotate pages, crop out parts of a page, reorganize the order of the pages, and add more pages from other PDFs. You can upload your own PDF file, paste the URL to an online PDF, and make your own PDF from scratch. When finished editing, you can download the PDF to your computer without ever having to make a user account. You only need one if you want to save your progress online without downloading the PDF. PDFescape has an offline PDF editor too called PDFescape Editor, but it isn't free.
Key features:
Lets you add your own text and images
Can delete and add PDF pages
Some limitations:
Can't edit existing text
Doesn't edit large PDFs
There are some really great PDF editing features in PDF-XChange Editor, but not all of them are free to use. If you use a non-free feature, the PDF will save with a watermark on every page. However, if you stick to just the free features, you can still do some editing to the file and save it back to your computer. PDFs can be loaded from your computer, a URL, SharePoint, Google Drive, or Dropbox. The edited PDF can be saved back to your computer or any of those file storage services. The PDF-XChange Editor program has lots of features, so it might seem overwhelming at first. However, all of the options and tools are simple to understand and categorized into their own sections for easier management. One nice feature is the ability to highlight all the form fields so that it's easier to know where you need to fill out information. This is really helpful if you're editing a PDF with lots of forms, like an application of some sort. Although they result in a watermark in the free version, this program does let you edit existing text, add your own text to the PDF, and add or delete pages from the document. You can download this program in portable mode to use on a flash drive or as a regular installer. Many of the features are free but some are not. If you use a feature that's not covered by the free version (you're told which features are not free when you use them), the saved PDF file will have a watermark attached to the corners of every page.
Key features:
Uses OCR to identify the text in the PDF
Can import a variety of shapes and images
Supports adding QR codes to the PDF
Some limitations:
Many features require a license
Sejda PDF Editor is one of the very few PDF editors I've seen that actually lets you edit pre-existing text in the PDF without adding a watermark. Most editors will only edit the text you add yourself, or will support text editing but then throw watermarks all over the place. Plus, this tool can run entirely in your web browser, so it's really easy to get going without having to download any programs. You can, however, get the desktop version if you'd rather. There are some differences between the online and desktop version that you should know about. For example, the desktop edition supports more font types and doesn't let you add PDFs by URL or from the web. Another neat feature supported by Sejda's PDF editor is their web integration tool that lets PDF publishers provide a link for their users that they can simply click to automatically open the file in this online PDF editor. All uploaded files are automatically deleted from Sejda after five hours. Tip: Both Sejda's online and desktop service can also be used to convert PDF to Word or Word to PDF. Open the Tools section in either program to find that conversion option. e storage services like the online editor does (which supports Dropbox and Google Drive).
Key features:
Can edit existing text and add custom text
Online editor lets you load PDFs from other websites
Supports adding hyperlinks
Includes a signature tool
Lets you insert blank pages into the PDF
Can remove pages from the PDF
Supports whiting out parts of the page
Can insert images and shapes into the PDF
Some limits to the free version:
Can only be used on three PDFs every hour
Limited to PDFs with less than 200 pages
Doesn't edit PDFs larger than 50 MB

One of the quickest ways to add images, text, shapes, or your signature to a PDF, is with Smallpdf. This is a website that makes it really easy to upload a PDF, make changes to it, and then save it back to your computer all without needing to make a user account or pay for any anti-watermarking features. You can open and/or save your PDF to your Dropbox or Google Drive account too, in addition to your computer. There are three shapes you can import into a PDF with Smallpdf: a square, circle, or arrow. Once added, you can change the object's main color and its line color, as well as the thickness of its edge. Text size can be tiny, small, normal, large, or huge, but there are only three font types to choose from. You can also change the color of any text you add. When finished editing the PDF, just hit the APPLY button and then decide where you want it saved. You can also run the edited PDF through Smallpdf's PDF splitter tool if you want to extract the pages from the document.
What we like:
All the features are free
Lets you add more text to the PDF
Can put white space over areas you want to erase
Supports importing shapes
Can load and save PDFs from various sources
Some limitations:
Doesn't let you edit existing text
A reliable, intuitive and portable PDF software you can use at home and on the go. Supports PDF 2.0.  Some of its top features include:
PDFs ready to be read as real books.. Read your PDFs and digital publications in 3D with our unique page-flipping technology.
Fast professional PDF creation. Create PDFs from any file, convert PDF to Word, Excel, PPT, JPG, and merge multiple files. Now supports PDF 2.0.
Total editable control. Modify the content and customize the structure of your documents to better suit your needs
Ready collaborative PDFs. Strive to perfect your work by annotating your docs and collaborating with others.
Security. Ensure peace of mind with professional-grade data protection. Add a 256-bit AES password. Restrict permissions.
Go paperless. No Need to print. Send and collect legally binding e-signatures. Create fillable digital forms such as invoices and surveys.
No more retyping. With the innovative Optical Character Recognition (OCR) feature, you can transform scanned documents and images into editable PDFs.
PDF on the go. Connect to OneDrive, Dropbox, Google Drive, Box, and Evernote. Use most features on any device directly through your web browser.
Easy electronic signature. With Soda PDF's brand new E-Sign service, you can rest assured you're dealing with the best and most secure e-signing tool on the market. E-Sign will take care of all your signing needs: you can prepare, send and track the status of your packages directly through Soda PDF. Recipients don't even need to register – they can e-sign using any device with a browser.
Resource centre. Learn how to make the most of Soda PDF with its tutorial videos and great knowledge base.
Do more with free features. Soda PDF offers a free online PDF reader, PDF creator and PDF converter. Convert PDF to Word, PDF to Excel, and PDF to PPT.
Free chrome extension.
BEST FREE ONLINE PDF EDITORS
was brought to you by…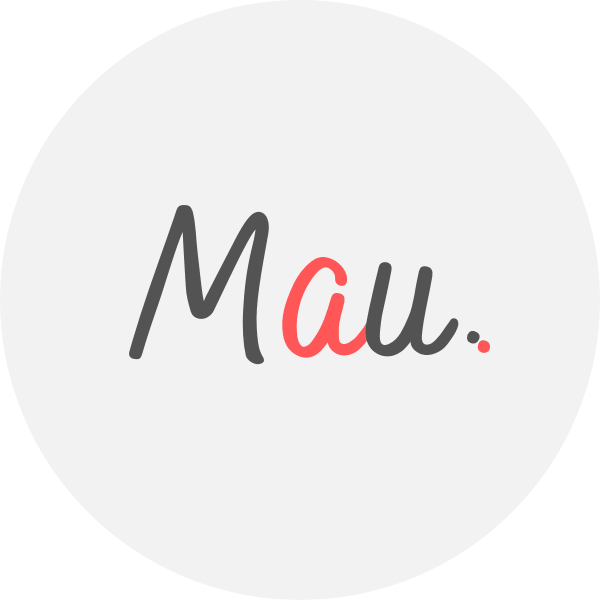 Award Winner Digital Marketer, top Linkedin Influencer, Certified Facebook / Adwords Professional, Certified SEO Consultant, StartUp Investor, Writer, Speaker. 15+ years optimising some of Australia's top brands. MAU.trains marketers via Strategy Workshops & Training Sessions inc his popular Digital Marketing Plan & Social Media Plan templates. MAU. enjoys football, latin music & hiking while teaching Digital Marketing or completing creative photography briefs and conceptual photography assignments. Subscribe to MAU.'s e-newsletter connect on LinkedIn Instagram Facebook
eDigital – Australia's "Digital Marketing" Destination
Share your opinion below 😀 ⇓