BEST 19 FREE LOGO DESIGN MAKERS APPS WEBSITES 2019
Find below the Best 19 Free Logo Design Maker Apps and Websites 2019 – The List! Curated by MAU. Digital Marketing Specialist at eDigital 



Your logo says a lot about your brand. If it looks great, it keeps a fantastic impression on your potential customers. If it looks bad, your potential customers might not buy from you, even if your products or services are top-notch.  Every brand has its identifier – the logo. Establish your company's identity and make a bold statement with a brand new logo created with any of some of the below best free logo design makers. Decisions are made from the second someone sees your logo, so it may either make you or break you. Even if you're just starting out, you'll be a serious player with a distinctive, professional-looking logo. Leave your brand's logo on your visitors' minds by creating one that will stick with a glance. A picture is worth a thousand words, that's why a beautiful logo is worth more than a thousand PR texts. Your logo is the key part of your marketing strategy. Stand out from the crowd with your custom-designed signature logo, attract new clients and have them coming back. Get your business recognised both offline and on the web today by creating an awesome logo with any of these free logo design tools below.
BEFORE USING A FREE LOGO DESIGN MAKER
Before getting started, think of the most memorable logos you've ever seen. What do they have in common? A colour scheme, typography or maybe unique icons? Now go ahead and set your own rules.
Read our popular article "How to design a logo for free" as it will give you the most important tips and advice.
TOP TIPS WHEN CREATING A NEW LOGO WITH THESE FREE LOGO BUILDER TOOLS
Test out logo variations and create a one-of-a-kind logo that's perfect for your business.
Best of all, you don't have to have any graphic design experience to create a business logo you can be proud of – these free logo generator tools make it easy for you.
BEST 19 FREE LOGO DESIGN MAKERS APPS WEBSITES 2019 – THE LIST
How do you get a great logo design so you can launch your brand on the right foot? You could spend a lot of time and money getting one professionally designed. Or, you can hop online and try out some of the below free professional logo maker tools 🙂
Create stunning logos in seconds. Introducing Hatchful — Shopify's simple logo maker. Design your logo from hundreds of exciting Shopify logo templates. High-resolution logos in just a few clicks. Shopify new free design logo builder is the logo maker built for the entrepreneur on the go. No design experience necessary. Build a unique brand with endless design possibilities. You can customise your logo from hundreds of templates, icons, and colour combinations in Shopify's logo design studio. Key features:
Save time and money.  Shopify's logo maker is free to use, so anyone can create stunning, professional logos in seconds – no experience required.
Hundreds of Templates. Select from hundreds of unique logo templates professionally designed with your industry in mind.
Fully-loaded branding packages. Download brand assets for Facebook, Twitter, Instagram, LinkedIn, Pinterest, and YouTube to build your brand on social media.
Easy-to-use design studio. Add icons, customise colours, change fonts, and edit layouts to effortlessly create a one-of-a-kind brand.
Customised logo for your industry. Edit logos tailored specifically to your niche. Let us know your industry and brand values and this logo design software will do the rest.
Build brand recognition. Create a jaw-dropping free logo and inspire customer confidence in your brand and products.
Canva's free logo maker is free! simply to use drag and drop tool to create your new logo. Find a great range of images, icons, fonts and illustrations for your logo. Create your logo fast and easy than downloading it or print it anywhere you want: business cards, letterheads, etc.
DesignEvo is an online logo maker for creating professional logos in seconds. Some of its key features:
4000+ professionally designed templates.
Over one million icons are available to search through.
Hundreds of text fonts and shapes to choose from.
Fully customisable features.
Need a Logo? Create a Professional Logo with our Artificially Intelligent Logo Maker within Minutes.
Create Your Own Logo Design Using a Logo Maker. Try it Free!. Add a company name, choose an industry and create your logo design. Click on the design you like and start making a logo with our DIY logo maker.
Free Logo Design is a free logo maker for entrepreneurs, small businesses, freelancers and associations to create professional-looking logos in minutes. Get a 100% free logo, perfect to use on your website, business cards or send to your business partners. This user-friendly editor will help you create the perfect logo for your business, sports club, association, etc. in just a few clicks! Select a template amongst our wide variety, edit your logo until you are completely satisfied and download your logo, 100% free!
Start designing your logo with this simple tool. 1000s of Logo Options. Let's create your logo now with this logo design tool.
Get started creating your logo by entering your company name and tagline. Tip: You can edit your name and tagline at any time from the Identity tab in the left navigation.
Create your logo easily with Logaster. Download the small-size logo for free and a full-size logo from $9.99.
Logo Crisp is a free logo Maker. Design A Logo with this Logo Creator. They have had free Logos for every Business. Make A Logo for your own brand for free today.
Make a logo you'll be proud of. Use this AI-powered logo maker to instantly create stunning logo designs for your business.
Make a logo design in minutes. This logo maker makes it fast & easy!
Create & design your logo for free using an easy logo maker tool. Choose from hundreds of fonts and icons. Then just save your new logo onto your computer.
Online logo maker you'll enjoy! Don't hire a designer. Be one!
Create an amazing logo design for your brand. Right now. For free. More than two million brands used Online Logo Maker to design their logo. It's time you make your own…
Renderforest logo maker is an AI-based online tool which helps to create high-quality logos in 3 simple steps. Create your professional logo with more than 20.000 unique artworks available only on Renderforest and 6 different stylings. Simply write your company name, describe your product/service and what kind of logo you need, choose typography styles and get your logo. Pick one of the suggested options and customise it. All the created logos are Royalty-Free and can be used anywhere for commercial purposes.
Logos made simple. Enter your company name and get started!
Each of Tailor Brands monthly plans includes a logo. You can always use your design files, even after your subscription period is over.
Free Logo Maker by Ucraft. Texts, icons, shapes and colors will help you design a logo just like the pros. Endless amount of icons to choose from. Key features:
Modify your logo. Play around the design, size and colours.
SVG or PNG? Hassle-free! Download your desired format.
Your new logo ready to be used everywhere. Your website, business card and t-shirts.
A MUST READ >> Our popular article "How to design a logo for free" as it will give you the most important tips and advice.
LAST TIP WHEN USING A FREE LOGO DESIGN TOOL
Once you've created your one-of-a-kind logo, export and use it wherever you want in digital and printed formats: be it for your company's overall branding, your website or the next marketing campaign
BEST FREE LOGO DESIGN MAKERS APPS WEBSITES
was brought to you by…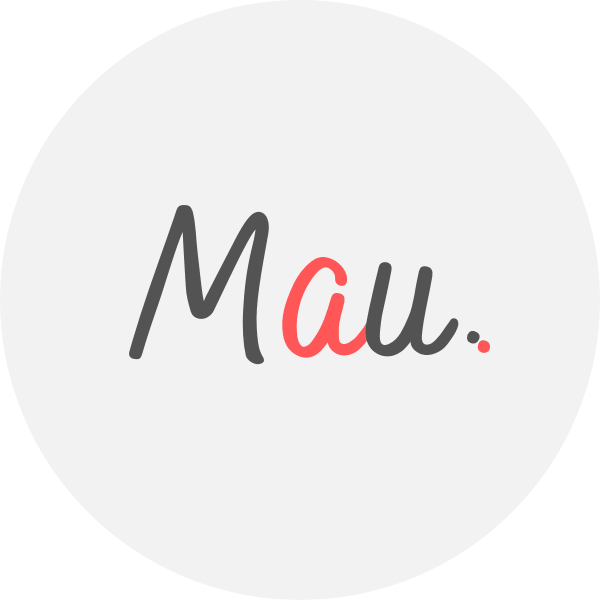 Award Winner Digital Marketer, top Linkedin Influencer, Certified Facebook / Adwords Professional, Certified SEO Consultant, StartUp Investor, Writer, Speaker. 15+ years optimising some of Australia's top brands. MAU.trains marketers via Strategy Workshops & Training Sessions inc his popular Digital Marketing Plan & Social Media Plan templates. MAU. enjoys football, Latin music & hiking while teaching Digital Marketing or completing creative photography briefs and conceptual photography assignments. Subscribe to MAU.'s e-newsletter connect on LinkedIn Instagram Facebook
eDigital – Australia's "Digital Marketing" Destination
Share your opinion below 😀 ⇓