BEST 26 FACEBOOK MARKETING TOOLS 2019
Find the most up-to-date Best 25 Facebook Marketing tools 2018 to make your facebook marketing and ad campaigns successful!  Having the right Facebook Marketing tools to run your marketing strategy not only makes your job easier, it makes your work more effective and efficient.  A successful Facebook marketing strategy touches everything from testing ads to analyzing engagement. Below you will find some of the best 25 facebook marketing tools, broken down by function, that will get your Facebook marketing strategy off to the right start! Enjoy 🙂
BEST 26 FACEBOOK MARKETING TOOLS 2019 – THE LIST
AD OPTIMISATION TOOLS FOR FACEBOOK
Adespresso is a Facebook ads tool that lets you create and test hundred of ads in minutes, so you can find the most effective ones. This takes the guesswork out of running an ad campaign and makes it easier to get the most out of your sponsored Facebook content. Adespresso has even compiled a library of over 500 examples of top performing Facebook ads to inspire you.
Compass is a free tool from Adespresso. It generates a report that analyzes what's working and what's not in your Facebook campaigns. And it lets you benchmark how you're doing compared to other Facebook advertisers and industry standards.
Images may hold the top spot for an ad's impact, but your headline is number two. CoSchedule has analyzed top performing headlines for engagement and conversion. Now they're ready to pass on this wisdom to you. Paste in your headline and the tool will give you a grade, benchmarked against other top performing content and tips for improving it.
Compare country insights from our campaign data to explore new growth opportunities around the world. With over a billion daily active people globally, Facebook is positioned to help you reach the right customers, wherever they may be.
ADVANCED SEARCH TOOLS FOR FACEBOOK
In 2013 Facebook introduced Graph Search, giving us custom search for people in our networks. Two years later, Facebook removed the search filters and much of the search interface. The tools below make it easy to find things we put on Facebook.
Search is Back gives you tons of custom options for Facebook search. You are travelling to a new place/city and want to know how to find friends who live in a specific city? or who have lived in a specific city or who have visited a specific city? This free tool for Facebook advanced search is for you. Build by filmmaker Michael Morgenstern. Note: Facebook is fickle, not everything will work for everyone.
ANALYTICS TOOLS
Insights is a free Facebook analytics tool that makes it easy to measure the performance of your business's page. Insights tracks likes, page views, reach, and more.
With Hootsuite Analytics you get real-time results, insights into trends, and team metrics. This makes it easier to measure the impact of your Facebook campaigns and see what content resonates best with your audience. Learn how to track the right metrics for your brand with our guide to social analytics.
quickly shows you ways of improving your Facebook page by analysing engagement data.
ENGAGEMENT TOOLS FOR FACEBOOK
SumoShare can help boost engagement from your site by adding social media buttons that make it one-click easy for people to share your content on social media. Sumo has other useful tools for your site like a heat map that shows you where people are clicking and what they're interested in.
On average, people spend 3x more longer watching a Live video than a video that's no longer live. That makes this video platform a powerful tool to engage your audience and increase your following. Get started on Facebook Live and increase your brand's following.
FACEBOOK MESSENGER TOOLS
MANYCHAT ManyChat lets you create a Facebook Messenger bot for marketing, sales and support. It's easy and free.
MANAGEMENT TOOLS FOR FACEBOOK POSTING
Facebook's page manager app makes it easy to manage your Facebook page and marketing campaigns when you're away from your desktop. You can also manage multiple pages from one place—a must-have for managing your social campaigns on the go. Get it on the App Store or Google Play.
MARKETING TOOLS FOR FACEBOOK
Analytics reports for Facebook and other social media platforms. Starts at $49/m for five social accounts.
An extension to invite all you friends to a Facebook group, Page or an event in one click.
Lets you automatically publish fan pictures to your Facebook pages.
Allows marketing managers run Facebook advertising campaigns in-house with workflow automation, predictive optimisation, roi measurement and attribution technology. Nanigans arms marketing teams to drive incremental revenue with the most powerful and transparent cross-channel buying platform. Sophisticated commerce advertisers currently optimize more than $700M in annual ad spend through the Nanigans platform. Nanigans – Global Facebook Advertising Benchmark Report Q3 2017
test if your page's HTML markup code is optimised for Facebook's Open Graph.
Great for extra information about your Facebook company page users behaviour.
allows you to ask for reviews once users buy from your website via email (review form on the email which is even easier). Also Yotpo can create facebook ads with Facebook reviews which get 4x higher click-through rates.
INSIGHTS AND DATA FOR FACEBOOK MARKETING
Offers data and insights for most popular Facebook pages and users by country.
Delete data Facebook has collected from you and about you.
PAGE BUILDER TOOLS/ F-COMMERCE PLATFORMS
PAGEMODO (Free)
8 Bridge (Facebook commerce platform)
SENTIMENT ANALYSIS TOOLS FOR FACEBOOK
Did you 200 comments on your last post? Awesome. Unless those comments are actually complaints. Then you have a customer service problem.
That's where a sentiment analysis tools like BrandWatch can help. They monitor not just how much engagement you're getting, but whether the talk is positive or negative. And, if you're already using Hootsuite Insights, BrandWatch is a free add on.
RapidMiner is another sentiment analysis tool. It uses a specialty text mining approach to evaluate the type of engagement (positive or negative) you're getting in what it calls "unstructured content sources." This means places like Facebook posts or online reviews. It also identifies areas for business growth, maps trends among your customers and consumers, and gathers feedback from your product launches.
VIDEO EDITING SOFTWARE FOR FACEBOOK
Even though the majority of people on Facebook watch videos with no sound, you'll still want to find a soundtrack that fits your video. Facebook Sound offers audio tracks to use on your video content for free when you publish on the platform.
POPULAR FACEBOOK MARKETING ARTICLES
BEST FACEBOOK MARKETING TOOLS
was brought to you by…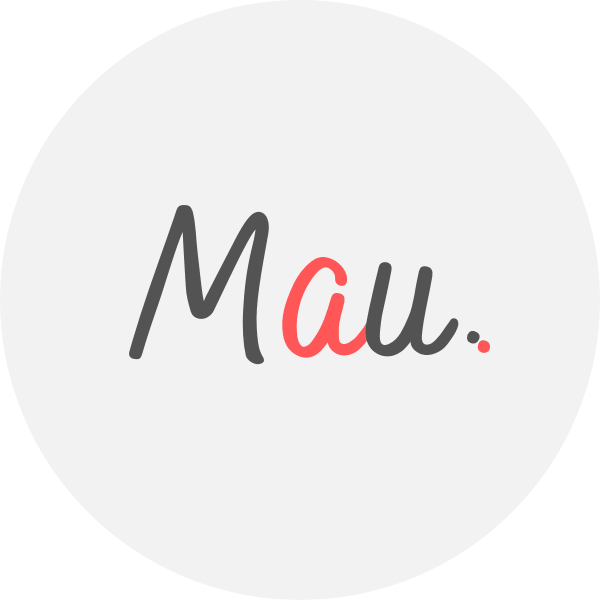 Award Winner Digital Marketer, top Linkedin Influencer, Certified Facebook / Adwords Professional, Certified SEO Consultant, StartUp Investor, Writer, Speaker. 15+ years optimising some of Australia's top brands. MAU.trains marketers via Strategy Workshops & Training Sessions inc his popular Digital Marketing Plan & Social Media Plan templates. MAU. enjoys football, latin music & hiking while teaching Digital Marketing or completing creative photography briefs and conceptual photography assignments. Subscribe to MAU.'s e-newsletter connect on LinkedIn Instagram Facebook
eDigital – Australia's "Digital Marketing" Destination
Share your opinion below 😀 ⇓