THE ONLY BEST EMAIL MARKETING EXAMPLES YOU NEED TO SEE
Check out below the best email marketing examples you need to see when designing your next eDM.
I have interested in the power of email marketing since I set up my first email account (hotmail) back in 1997. I found email is a very convenient way to know and find more about the brands, products and services I care about.
Nowadays, when I talk to my clients and also train business owners and marketing managers I like to remember them about the power of email marketing.
Emal is one of the most effective tools to promote your brand or business, according to the Direct Marketing Association is Email Marketing. The average ROI of email marketing is around $44 for every dollar spent. That's more than double that of any other digital marketing channel.
Below are some best email marketing examples you need to see when designing your next eDM and my top tips and best practices to help you create marketing emails that reach your audience (rather than ending up in the spam folder) and get opened, read, and clicked on.
Apart from some content ideas for your email marketing, you will also discover how to avoid spam filters, create trust, write effective subject lines, produce well-designed emails, and supercharge your call to action.
32 GB FOR ONLY $21/MONTH – UNLIMITED CALLS AND TEXT IN AUSTRALIA.
BUCKET LIST RESTAURANT SYDNEY  AUSTRALIA – BEST EMAIL MARKETING EXAMPLE 
WHAT WE LIKE..
The email design matches with website.
The eDM has really nice use of colours to show the different topics.
The email is fun and it has deals! People like to get deals 🙂
The e-newsletter has a great balance between images with watermarks and clean images
The email offers all the information on what's happening for easter break including a link to find parking, making it even easier for people to arrive.
PLANNING YOUR E-NEWSLETTER CONTENT STRATEGY? 
E-NEWSLETTER IDEAS AND TIPS
Reduce your hard selling tone and focus more on the experience and benefits your customers are getting from engaging with your business.
Set a consistent cadence (frequency): even if you commit to send an e-newsletter every two months, stick to it. Email recipients will recognise they hear from you every two months.
Limit your key messages to maximum of three messages as you have few seconds to get your readers to click through.
Use visual: visuals convey messages 60k times faster than only text. Ensure your messages have a nice visual using your brand colour palette if possible.
BING  AUSTRALIA – BEST EMAIL MARKETING EXAMPLE
WHAT WE LIKE..
The e-newsletter talks about the benefit for the user. "Show mum your sweet side".
The email has only four key messages each on a separate box.
The email offers clear buttons inviting people to click.
CONTENT IDEAS FOR YOUR EMAIL MARKETING
Tent-pole event content: content that focus in on key events (pre-during-post event content pieces) that draw the right kind of people towards your business.
Reactivation/ win back: very popular strategy used in conjunction with an offer.
Welcome series for app or product: you have a new app or product and you want to ensure people know the benefits of it.
Extra value: You just bought this, what about getting this for only…
Training: you can either send emails with tips in a specific topic or invite people to your training sessions.
Customer insights: your customers would appreciate if you also share other customers stories. Media (journalist) might also be interested to pick up some interested stats you might have about the usage of your service/product.
Sharing/advocacy action: Social Participation or Community Outreach programs is a great content piece you can promote via email marketing.
Popular blog Posts that bring value to users. You can schedule an automated email to your subscribers about these "ever green" tips you have written in your blog. Example below for Asana project management tool.
Anniversaries: why not telling your customers you have made it to 1 year, 5 or even 50 years. That's an interesting way to demostrate your business is here for the long run.
Automation: used when customers buy new products and ensures people get information to give them piece of mind ( approx delivery dates, etc).
Alerts emails: a great way to ensure your customers do not miss a great offer or event.
Confirmation emails: Send an email to your website visitors every time they have completed an action i.e: fill in the contact form, subscribe to your e-newsletter, buy from you, etc.
Sorry: Apology is a great way to show your brand is trasparency. Never be scared to acknowledge mistakes and promote the actions you are taking to minimise future errors.
Forwarded email: Did a provider or a partner email you something extremely interesting that you would love to share with your audience?
ASANA PROJECT MANAGEMENT TOOL – BEST EMAIL MARKETING EXAMPLE
WHAT WE LIKE..
Email with only one topic!! Cristal clear 🙂
The email is as simple as it can be.
The email has a nice purple button inviting readers to click.
MAILCHIMP EMAIL MARKETING PLATFORM – BEST EMAIL MARKETING EXAMPLE
WHAT WE LIKE..
Always wondering how to make red sexy? There you go!
The e-newsletter has only one topic!! Cristal clear 🙂
A very creative way to invite readers to see an annual report! The email makes people curious to find out about the amount of socks
BEST EMAIL MARKETING EXAMPLES GET OPENED BY SUBSCRIBERS!
How you can ensure it appears legitimate to mailbox providers — and interesting to your reader.
Use a reputable email service provider (ESP)
Choose a reputable email service provider — and be prepared to pay for the service if necessary — to avoid your emails being sent to spam folders.
ESPs are evaluated as senders based on the reputation of their customers' IP addresses and domains. If the ESP is working with clients sending out spam to bulk email lists, and clocking up subsequent complaints, it will eventually be blocked by mailbox providers like Gmail, Yahoo! Mail and Hotmail.
ESPs that send only solicited emails and ban spammers from their platforms have greater credibility with mailbox providers.
Only send your emails to people who have opted-in, either by subscribing on your website or via the ticketing process. I do not recommend buying email databases.
Be easily identifiable
Take extra care completing the 'from' field when setting up your email campaign, it's important that recipients know who you are and why you're sending them an email.
Make it clear by using the name of your company, brand or event along with an email address specific to that subscription (i.e. "newsletter@edigitalagency.com.au). Wherever possible, don't abbreviate the name of your company or event (i.e. "eda"), as your reader may not easily recognise you.
When promoting specific small events like workshops or classes — use your own name and email address. It's important to keep your sender names consistent. Not only do people become accustomed to sender names, mailboxes actually penalise frequent name changes. By consistently sending engaging, solicited emails under one identity, you can build a good reputation.
Personalise your email
Spam filters will judge your email more favourably if it's addressed to a named recipient as opposed to just an email address. This helps recipients trust your email, since they'll be able to see your message as one they have signed up to. Use merge tags to personalise the "to" field. Example: "Hi John"
Avoid spammy language
Certain words and symbols can might trigger spam filters. Attention-grabbing tactics such as using all capital letters, dollar signs, or exclamation marks can have a negative impact because people do notice the emails — and quickly single them out as spam. Also, common sales language can also be off-putting. Examples include: Free, Prize, Bonus, Buy
Font color, style, and size, and spelling mistakes can also set off spam alerts. According to a study by the Radicati Group, more than 60% of respondents considered it unacceptable for email marketers to use different font sizes, irregular fonts, and different font colors. Nearly 70% of respondents prefer fonts to be one size. The same study found that 80% of all respondents find spelling and grammatical errors the most unacceptable email offence, so  proofread before sending your email out.
You might want to send out a test to a few friends before sending the final email version so you can get their feedback.
Write subject lines that result in emails being opened
The subject line is the most important factor of all when crafting your email campaign, so take your time to get it right.
It's vital to provide the recipient with a reason to open your email. In turn, this means that the content of your email should be useful!
Your communications should go beyond providing details of upcoming events, and talk about areas of interest to your audience. For example, if you offer real estate services, you might send out top tips for evaluating best deals in a specific area/zone. Once you have established the 'value proposition' of the email, writing the subject line gets a lot easier. You might, for example, say: 'Thinking of buying an apartment in Sydney? Read these top tips for evaluating real estate deals.'
The best email subject lines are usually short (50 characters or fewer), descriptive, and keep their particular audience in mind as per Mailchimp Study. In fact, personalising the subject line with a recipient's name or city can increase open rates by 20%. Most ESPs offer you the opportunity to test the effectiveness of subject lines which can provide valuable learnings on what subject lines work better than others.
Getting your emails read and acted upon
Your audience will expect an email that is well laid out, visually attractive and — most importantly — mobile-friendly. Here are some other factors to bear in mind when working on the design.
Make your email recognisable
Keeping the design of your emails consistent with your website will help create recognition amongst your audience and offer a seamless experience when they click through to your site.
Use your brand colours, logo, and fonts, and include images and the tone of voice that fits your brand. A clearly branded email will increase trust in your recipients.
Don't rely on Images
It's bad practice to design your email entirely with images (or as a single image). That's because, according to ExactTarget, more than 60% of email clients block images by default. This means that when someone opens your email, the images won't load unless they click a button. Consequently, design your emails under the assumption that images will not be seen. This way, your message should still be readable without images.
If your email is well-written, it should persuade the recipient to load the images. Maintaining a good image-to-text ratio is also important for avoiding spam filters.
Use visuals
Although you might not be able to rely on images, you shouldn't neglect them either. Graphics and high-quality professional event photography can really make your email stand out. Just ensure you imagery supports the text, rather than the other way around.
Use a Video Thumbnail to increase Click Through Rate (CTR) By default, most email clients don't allow the ability to view rich media like Flash or video embeds. Instead, use a thumbnail image of your video (with a play button) that links to a web page.
Optimise your main Call to Action (CTA)
When designing your email, always keep your core purpose in mind, which is to get users to click on your main key call to action. here at eDigital we like to send one single call to action emails, with extremely limited view time ( people might browse around for 1-2 seconds) the objective of the email content has to be sharp to encourage click through.
You might want to incentivise click throughs via discounts or special offers and, where possible, create a sense of urgency (i.e. "last chance to register").
Make sure your buttons stand out by choosing a bold color (green and orange buttons perform generally best) and easy-to-read text. Use action-oriented language, substituting boring words like "submit" and "enter" for more action-packed words like "get," "reserve," and "go."
You'll be able to see the effectiveness of your CTAs by checking the click rate report available through your ESP. This will tell you which links in your content received the most clicks. Make use of your ESP's A/B testing tools to try out different CTA messages and designs.
Reach out frequently and consistently!
While you don't want to bombard your audience and trigger unsubscribes, you don't want them to forget you either.
Regular contact will help you build relationships with your audience, increase their familiarity with your branding, and actually make them more likely to open your emails. If someone signs up to your newsletter six months before they receive their first email, it's likely they'll have forgot they ever signed up in the first place.
Maintaining a steady flow of communications that balance sales messages with value-added content is the best way to get potential clients and current clients to buy more premium, more often, more quantity or recommend your brand to their family and friends.
Average open rates and click throughs per industry – MailChimp report 2015
TIPS FOR IMPROVING YOUR EMAIL MARKETING OPEN RATES AND CLICK THROUGH RATES
Subject lines: boring works best. Don't sell what's inside—tell what's inside. Read MailChimp study on

writing effective subject lines

.
Avoid Spam filters: avoid using ALL CAPS or too many exclamation points!!! The best way to avoid spam filters is to

learn how they work

.
Hard bounces: Too many hard bounces is a sign of an old, stale list. People change email addresses every few months. Make sure you keep in touch with your subscribers regularly (at least once a quarter), so they can stay on your list. Maybe it no longer exists, or maybe someone made a typo when they subscribed to a list. Hard bounces might also be spam filter —if you see an abnormally high number of bounces after a campaign, read your bounceback records for any messages or clues from spam filters.

Here's how to do that in MailChimp

.
Soft bounces usually mean the recipient is "temporarily unavailable" Maybe they're on vacation, or their mailbox is full. You can keep those emails and try them again later. Some email platform vendors such as MailChimp auto-cleans soft bounces after five failed campaigns.
Abuse complaints happen when recipients click the "This is spam" button in their email programs. That usually means they don't remember you. Make sure your "From" and "Subject" lines contain your company name, so your subscribers will instantly recognize you. Here are a few more

tips for preventing spam complaints

.
FINAL TIP: BEST DAY AND TIME TO SEND OUT YOUR EMAIL
According to Hubspot (2015 Report), Tuesdays 11am are the best times to send out emails and if you happen to send out an email during the weekend, the best time is Sunday night.
CONCLUSION
Follow the above best practices and your emails will not only have the best chance of landing uninterrupted in your recipients' inboxes, but also of getting opened and read.
Crafting useful and compelling content does take time and effort but get it right, and you'll be rewarded with increased sales.
OTHER BEST EMAIL MARKETING EXAMPLES RELATED CONTENT
REWARD YOUR EMAIL SUBSCRIBERS WITH A NICE GIFT FOR COMPLETING AN ACTION
NEED EMAIL MARKETING SUPPORT?
eDigital offers email marketing support, management and optimisation of your email marketing strategy. Contact us and get a quote today!
BEST EMAIL MARKETING EXAMPLES
was brought to you by…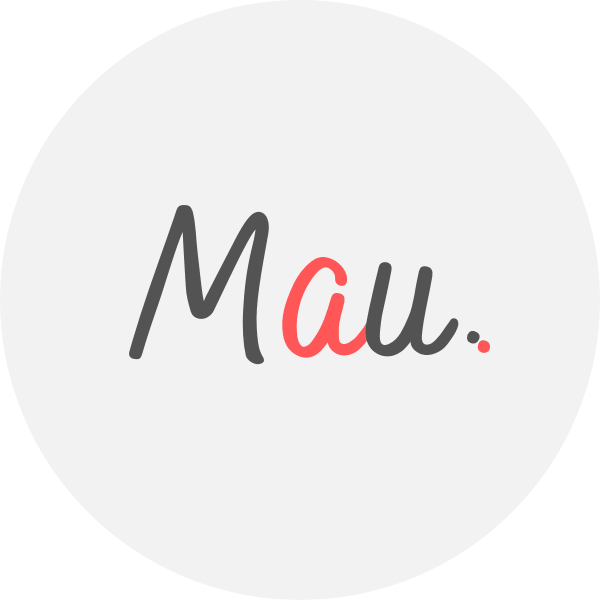 Award Winner Digital Marketer, top Linkedin Influencer, Certified Facebook / Adwords Professional, Certified SEO Consultant, StartUp Investor, Writer, Speaker. 15+ years optimising some of Australia's top brands. MAU.trains marketers via Strategy Workshops & Training Sessions inc his popular Digital Marketing Plan & Social Media Plan templates. MAU. enjoys football, latin music & hiking while teaching Digital Marketing or completing creative photography briefs and conceptual photography assignments. Subscribe to MAU.'s e-newsletter connect on LinkedIn Instagram Facebook
eDigital – Australia's "Digital Marketing" Destination
Share your opinion below 😀 ⇓