THE BEST 18 E-COMMERCE SOFTWARE SOLUTIONS LIST 2021
Find the best e-Commerce software solutions list 2021 for your website. Sell online with one of these companies offering e-commerce platforms. Find below some of the Best 19 e-Commerce Software Solutions list 2021, some of their key features, why you should pick them, what it will cost you and some great relevant tips.
e-Commerce has become an enormous industry that's much simpler to get into than you might think. There's little risk involved when starting your e-com store (aka online business), and the cost of failure is minimal compared to brick-mortar stores. In some cases, you do not have to stock inventory (dropshipping) if that's part of your business model, you can try and experiment quicker and easier with an online store and apply lean methodologies until you find your successful products. Once you've settled on your niche area you have to make the decision of which e-commerce platform to set up your online store on.
HOW TO CHOOSE THE BEST E-COMMERCE SOFTWARE FOR YOUR BUSINESS
Matches your customers' needs. Have you figured out what your potential customers care about in the buying process? Do they need specific ways to browse and find the product they want? (by colour, size, material, gender, etc) Do they care about payment options, delivery options/times? It is important you have a list of all your customer buying expectations/requirements when choosing your e-Commerce platform to ensure your new platforms has the ability to manage all the key components to create an intuitive, easy and successful buying experience for your customers.
Scalability. Choose a platform that will allow your business to scale and grow. Are you expecting 10, or 100 customers a month or 100.000 a month? This might affect the way you choose your e-commerce platform.
Key Platform features. Does it offer the exact features you need to manage and update your products, inventory? How easy is it to customise those features to meet your needs?
Returns. Check how the platform manages returns or the new "Keep it" option implemented by Amazon, Walmart and other companies that uses artificial intelligence to decide whether it makes economic sense to process a return.
Themes and templates. Look at the templates available, and try to find one that already matches what you want. Most platforms have a theme library you can browse. Are they free and easy to install? How easy is to customise the template for key events: valentines day, mothers day, Christmas, etc?
Security. Think about security as well – are they a trusted option? Do they offer support if there is a security breach?
SEO. What SEO tools or SEO free plugins can be used? Is it easy to set up canonical pages in case you have different pages for the same product? this is important for SEO.
Longevity. Who are their current investors and how long have they been on the marketplace? Check their company info on Crunchbase.
Support. Do they offer tools and education programs for you to better and fully utilise the software? Do they offer meetups and/or events to help customers? This can show the level of commitment they have towards their user base.
Version upgrades. Is it easy to update to the latest version? do they offer support in case something goes wrong?
Integrations. The more integrations, the better. Do they offer hooks via Zapier or other tools? Can your current CRM or email marketing platform easily integrate with your online store platform? Check that! For example, Woocommerce can easily integrate with MailChimp. You may also want to check it can easily be integrated with one of the most popular buy-now-pay-later platforms to ensure your customers have the option to pay in instalments.
Do not blame the platform. Sometimes you do not sell because of the platform you have chosen but because of your buying methodology. Let customers decide what gets promoted on your online Shop. Many online store owners spend a bunch of time picking out products they like. If you want to be successful and rake in the sales each day with eCommerce, you've got to detach yourself from the products. The key is to choose products other people are passionate about. Not you. If you choose products based on emotion alone, you're almost certainly doomed to fail.
Benchmark best platforms. Is there any online store you really like? You can easily find out what platform they use with the WhatCMS tool.
Things are constantly changing. An e-commerce platform needs to be flexible and open. A solid API assures the ability to connect with other systems and plugins. I'd always choose a cloud based platform that has plenty of available developers | Bonny Morlak, CEO Tiltsta
THE BEST 18 E-COMMERCE SOFTWARE SOLUTIONS LIST 2021
💡 Tip: If you an artist, you better read our article on the Best e-Commerce websites made for artists
SHOPIFY ✅ MOST TRUSTED ✅

A Canadian e-commerce online store builder that has been in the business since 2004 and which is used by over half a million e-commerce businesses. It's simple to use, comes with more training materials than you could imagine, and a wide-reaching support community. If you want a stylish all-rounder, Shopify is a great way for you to build your online store and enter the world of e-commerce. After your two week trial period ends, you can select from a basic, standard, advanced, or plus package, giving you the ability to evolve your e-commerce store to match the growth of your business.
Key features:
Over 1,400+ apps in their App Store.
Offers 24/7 support via phone, live chat, email.
Offers over 100 professional paid and free and responsive themes with the ability to directly edit the HTML and CSS
Includes a complete blogging platform
Offers creation of your own domain name
Supports about 70 different payment processors in multiple currencies
Marketing and SEO optimized
Supports Inventory Management
Various online storage plans and Unlimited bandwidth
Site analytics
Built-in and free available mobile eCommerce shopping cart features
Easy to set up. Especially for non-techies and beginners
The admin area is quite user-friendly and modern
Offers free hosting which comes with your paid account
Shopify appears to be quite fast
Secure payments and sensitive data
A good bank of add-ons is available (mostly paid) to allow you to add additional features.
Price: Basic package is $29/month plus 1.75% + 30 cents per transaction
Best suited for: Best suited for both beginners and professionals.
Notes:
The default version allows the display of only three product attributes; size, colour and material.
Monthly subscriptions fee and a processing fee for each transaction. The addition of other paid apps/add ons that involve monthly subscriptions will further escalate your costs.
Check out the video below to learn more about Shopify…
Traditional enterprise e-commerce software is broken – costly builds crashed sites and infrastructure that burns through development resources. Shopify Plus is a cloud-based, fully-hosted enterprise commerce platform for high-volume merchants. Shopify Plus gives you a multi-channel platform with unmatched scalability so you can grow your business, instead of worrying about your website. Key features:
Shopify Plus' API connects directly with all major enterprise e-commerce platform integrations. Thousands of apps let you experiment and sell without worrying about version updates or compatibility. Build your own custom solutions to bring your vision to life.
Automate campaigns, product drops and high demand sales.
RESTful API, ready-made SDKs, and full front-end code control
Customise your storefront, checkout and back end systems.
Integration support for ERPs, PIMs, OMSs, CRMs, and 3PLs
Add, update and manage products without code.
Enterprise e-commerce's largest ecosystem of Solution Engineers, front-end developers, and technical concierges.
Unleash IT from repetitive tasks, maintaining performance and monitoring risks.
Your dedicated Merchant Success Manager provides insider guidance to the platform, industry trends, and strategic coaching.
Go global through dedicated storefronts in multiple languages and currencies.
24/7 priority support.
Set up wholesale for high-volume buyers easily.
Over 20 sales channels integrated within one enterprise e-commerce dashboard
100+ payment gateways including mobile, social, and Shopify Pay's one-field checkout.
Dedicated storefronts for customised international e-commerce
Contact Shopify Plus to get pricing
BigCommerce is one of the leading eCommerce platforms with hundreds of thousands of clients. Favoured by companies large and small as it is completely scalable and no need for coding. If you're looking for a platform that allows you to keep 100% (sans tax) of each sale that you make then this provider will become a big friend of yours. The sacrifice you make for losing the transaction fee is that BigCommerce is not as friendly with market vendors as some of its peers are. After your 15 day trial period, the standard model will set you back $38.20 per month, while if you wish to go up to enterprise-level you'll need to discuss your requirements with BigCommerce directly.
Key features: 
No technical knowledge is required as it comes packed with multiple built-in features.
Supports many additional eCommerce features like gift cards, reviews & ratings, as well as basic marketing tools etc which come built-in.
Requires to 3rd party add-ons as most of the required features are in-built in
No transaction fee for Plus monthly paid subscriptions
Responsive and mobile-friendly free and paid themes available with customizable CSS/HTML
Full stock control over inventory with no need for third-party software
Supports multiple built-in payment gateways in different currencies
Great customer support. Solid 24/7 Support staff to deal with all complexities.
Hosting comes with the monthly/annual plan.
Comes with a host of in-built tools and supports promotions via different social channels.
Supports marketing via AdWords integration, coupons etc
Price: standard package starts at $29.95

Best suited for: Best suited for midsize businesses or small businesses with a quick expansion rate.
Notes:
No support for mobile apps.

Bigcommerce testimonial
With over 1.3 million members and providing the back-end framework for 2.3% of all websites across the globe, it's no surprise that this open-source content management system is used by many e-commerce businesses. It has great functionality and has a wealth of themes and templates so that you can get your e-commerce website looking and acting how you want it to. Drupal also has thousands of plugins, making customization a piece of cake. As an open-source CMS, Drupal is free for you to use and build your e-commerce business. However, this also means that you'll have other costs to cover, such as hosting.
Best suited for: businesses with who want to e-commerce solution.
Duda is a website development platform based in Palo Alto, California, the USA created specifically for web developers and designers who build e-commerce websites for small business customers. For agencies and freelancers, this website builder and eCommerce platform allow for collaboration with clients through the entire web design process from content collection through design, revisions, approval, and launch.
Multi-Screen website development platform. Create your dream website in just a few clicks with Jimdo's quick and easy website builder. Customise your design, connect your domain, and edit your website any time, with no coding required.
Price: AU$20/Month billed annually.
Celebrating its 10th birthday in March 2018, this Californian platform comes armed with a client base that includes global fast-food brands (Burger King) noted soccer teams (Liverpool F.C.) and celebrated clothing companies (Pepe Jeans). Magento comes armed with just shy of 10,000 plugins, a raft of options for you to customize your site, and a resource library as large as Ayers Rock. There is a free option for this sleek platform. However, if you're looking for a platform that gives you an enterprise-level service you'll be looking at an annual fee of more than AUS$25,000
Key features:
A completely scalable system with supports for huge inventory.
Self-hosted, feature-rich and intensive platform completely customizable
Free and paid customisable responsive themes optimized for mobiles and tablets
Supports multiple payment gateways, multiple currency options, in-built order processing, detailed coupon management.
Supports API for web services
Built-in multilingual support
Detailed Inventory management
Many paid and free extensions are available
Built-in SEO features
In-built Content management system with unlimited product attributes and in-built marketing tools and newsletter management.
Price: More than AUS$25,000
Best suited for: Best suited for bigger stores with thousands of products, tons of traffic.
Notes:
Not a game for beginners. Needs extensive technical knowledge to deal with the multiple files that come with Magento installation. Needs a great technical expert or a certified Magento Developer or agency. NetStarter is a good one in Australia.
Will need premium hosting owing to the amount of server resource it requires.
Can run quite slow if not properly optimised.
Its premium plans are not cheap.
More than 250.000 merchants using Magento.
Maropost is a complete solution for e-commerce, point-of-sale, inventory and fulfilment. Sell in more channels and grow your business faster by managing your bricks-and-mortar stores, marketplace listings and e-commerce business from a single source. This means you can use Maropost to sell online, in-store, on eBay, Amazon, create an e-commerce wholesale channel or b2b channel. The key advantage of Maropost is to centralise your operations and improve efficiency with the only retail management platform that provides a complete solution from inventory to fulfilment.
Create your online store with PrestaShop's free shopping cart software. Build an e-commerce website and start selling online with hundreds of powerful features. You will need a web agency to build Prestashop for you.
Enterprise e-commerce platform for large companies that need different languages websites across the globe. Key clients include Adidas, GoPro who use Demandware to sell online via different languages websites.
Sitecore is an e-commerce option for B2C, B2B, and B2X brands selling online, Sitecore Experience Commerce (XC) uses your customers' details, data and insights to deliver shopping experiences that are shaped by their interaction history and context, transforming prospects into lifelong fans. Owning the experience for each unique customer, from awareness to advocacy and from one purchase to the next—that's how you develop the lifetime customer relationship.
💡 Tip: If you an artist, you better read our article on the Best e-Commerce websites made for Artists
Valued at $10 billion in 2021, Squarespace is an online website creation and hosting service company that has now expanded into e-commerce by hosting online stores. It has over 1,200 employees spread across its headquarters and offices in Dublin, Ireland; Portland, Oregon; and Los Angeles, California.
Price: Starts at AU$16/month billed annually
Umbraco is the leading open-source Microsoft ASP.NET CMS. You can start using Umbraco in 2 minutes, by taking a free trial of Umbraco Cloud. Umbraco is a fully-featured, open source Content Management System loved by thousands for its flexibility and great editing experience. Use Umbraco for free and install, set up and host it yourself or let us take care of all of that for you on Umbraco Cloud. You get a free 14-day trial and if you get hooked, prices start from just $30/month. Need someone who builds your e-commerce in Umbraco CMS? Ucommerce is an option.
Price: Basic package starts at $30/month
Founded by a 16-year-old website builder, Volusion has been helping people to build their e-commerce businesses since the close of the last millennium. More than 180,000 of your peers are already using this platform to run their small businesses, with truck parts, skincare products, and candy just a few of the many goods sold using Volusion's software. You get four options for your service package: mini, plus, pro, and premium. The mini account lets you sell 100 products, while if you set up a premium account you can sell an unlimited number of products.
Price: Basic package starts at USD$15/month
Brazil has proved the world with Facebook (via Eduardo Saverin), a Formula One legend (Ayrton Senna), and a multi-billion dollar e-commerce platform provider in VTEX. In an industry where the speed of purchase is prized as highly as Senna valued the velocity of his McLaren, VTEX provides a lightning-paced payment facility by virtue of their password-free checkout. They say there are no hidden costs, but that certainly doesn't mean that using VTEX is free. While VTEX is a great option for your business if your annual turnover is in the millions if you don't hit that level you might find it too expensive.
Price: revenue sharing from 0.5% to up to 3%
Based in San Francisco, Weebly is a drag-and-drop website builder and a basic e-commerce platform for small businesses. With Weebly, you can provide online visitors with the convenience of a fully integrated shopping cart and a secure checkout experience directly from your Weebly site. Weebly's shopping cart software is set up automatically when you create your online store so you can start selling online immediately, no technical skills are needed. Key features:
Inventory tracking. Manage a handful or hundreds of products. Track your inventory to manage your supply, show customers the number of items remaining to create urgency and boost buying behaviour (e.g. only 2 left!), and automatically update shoppers when items are out of stock if they attempt to purchase from your eCommerce website.
Product search. Give shoppers a faster way to find exactly what they want. Highlight the most relevant products and let your customers filter the results by attributes like price, colour, etc. Filtered product search helps you maximize exposure across all of your inventory and create more buying opportunities.
Sell anything. Flexible options for selling a wide range of products directly from your eCommerce website. Digital and downloadable items are automatically delivered to your customers via email with a secure one-time use link. There are extensive options for physical products, one-of-a-kind handmade items, services and donations that can be completely customized to meet your needs.
Price: Basic package for online stores starts at AUD$10/month plus 3% transaction fee
Israel's Wix is another cloud-based platform that has great popularity in the e-commerce world, with the Tel Aviv based company registering over 100 million users. While simplicity is a big selling point for Wix, integration is one of the most useful benefits. You can add Google Analytics and many other third-party tools to your e-commerce store without sacrificing the usability of your website. Many of Wix's templates are available for free. However, you do have the option to upgrade your plan and add additional features as you see fit. A further benefit is that Wix recommends accounts based on the status of your business – i.e. they have e-commerce (for small businesses) account and a combo (personal) account.
Key features:
Crowned the leading global eCommerce Platform in 2017.
Code-free & easy to use. Offers drag & drop site builder
Hosts a collection of more than 500 fully customisable responsive and mobile-friendly templates.
Powerful customer support: Help Center, Tutorials, Interactive Forum etc.
Drag-and-drop store builder (no coding required)
Photo galleries
Secured shopping cart and easy order tracking
Global shipping and tax management
Support for additional web apps and services
Hosting included
Price: Basic package starts at USD$16.5/month 
Best suited for: Small businesses with a low budget who want to an easy to build e-commerce solution.
Notes:
Wix allows the display of only two product attributes; size and colour.
Customisation could be cumbersome and confusing as you will have to deal with choosing from lots of options.
Changes aren't easily accessible
The world's most popular and free eCommerce solution with more than 1.5 million stores using WordPress. WooCommerce is an open-sourced and free e-commerce plugin for WordPress and is estimated to run around 30% of e-commerce businesses worldwide. It's quick, it's simple, it comes with unlimited product categories, and it has a secure payment gateway. WordPress users will easily enjoy these features. WooCommerce is a free way of creating an e-commerce store. However, while this is brilliant for new companies, it does present problems if you have ambitions of growing your business, as it begins to slow down as you increase your site visitors.
Key features:
Allows Multiple Product attributes
Supports the selling of physical and digital products.
Supports multiple payment processors via free and paid "add-ons".
Supports inventory control with flexible shipping settings
Supports tax handling on sales, and automatic tax calculations
A huge bank of free and paid extensions
Secure, with frequent upgrades being released
Responsive and mobile-friendly
Search engine friendly
Multiple performance tracking add-ons are available
Actively supported and upgraded.
Multiple ready-made themes are available. Free and Paid with in-built add ons.
Supports one-page checkout with user reviews and ratings.
Great support is available by add-on developers and in public forums and other communities.
Price: Freely available with no per transaction charges
Best suited for: WooCommerce is best suited for small store owners with not much of a long term cost involvement.
Notes:
Not for beginners. Technical knowledge is required to add WooCommerce to your WordPress store
More detailed technical expertise is required for the integration of ready-made or customised themes
Although absolutely free, many of its extensions are paid.
Only works for WordPress sites.
This option was created by the renowned San Francisco company, Fitbit and has become a favourite among new entrepreneurs and aspiring startup businesses. Geared towards new entrants to the e-commerce game, YoKart is designed specifically to work with multi-vendor stores, such as eBay, Etsy, and Amazon. It allows creating a store that operates in multiple currencies and which is multilingual. Though it's geared towards startups, YoKart doesn't give you a heads up with a free package. Prices start at $1273.97 Australian dollars, though, you can defer most of that until you've had the platform for 3 months.
Price: Oddly they sell an old version for USD$999 and their latest version is priced at USD$1999
Best suited for: businesses who want an e-commerce solution.
Trending  >Best Dropshipping & fulfillment suppliers
💡 Tip: If you an artist, you better read our article on the best eCommerce websites for Artists
E-COMMERCE TOOLS WORTH CHECKING
CODEMENTOR Learn how to create an e-commerce website in Laravel 5.4
EXCHANGE Exchange is a marketplace to buy and sell online Shopify e-commerce stores and websites.
OPTIMIZEPRESS The easy way to create landing pages, sales pages and membership portals inside WordPress.
SOCIAL RABBIT Social Rabbit Plugin auto-promotes your WordPress e-commerce website in social networks. $19/month.
THE BEST FRAMEWORKS TO BUILD AN E-COMMERCE SITE FROM SCRATCH
TOP TIPS AFTER YOU'VE CHOSEN YOUR E-COMMERCE PLATFORM
Do not rely only on free SEO traffic. Do waste a TON of time trying to get "free" SEO traffic to their site. Here's the truth: Unless you're a massive site like Amazon or you publish hundreds of articles per week, you should NOT rely on SEO. The best way to get the highest quality traffic to your site (and FAST), is with Facebook, Instagram, Linkedin ( if you are in B2B) or Adwords advertising. And what I love about Online advertising is that you can get a lot of traffic starting with a budget of just $5.
Implement email marketing ASAP!. Most of your sales won't come from first-time customers. They come from REPEAT customers. And the best way to get repeat customers is with email marketing. After your customers' purchase, you have their email address, and so you use simple emails to get them back in your stores to buy, Buy and BUY again!
You may also want to review some of the most popular buy-now-pay-later platforms to boost your online sales while ensuring your customers have the option to pay in instalments.
THINKING OF SELLING TO THE CHINESE MARKET?
If you are a new entrepreneur thinking to test the Chinese market, a great strategy is to form partnerships with already well position e-commerce websites where you can list your products. Some of the most popular online stores in China are:
PRINT-ON-DEMAND PLATFORMS 
CONCLUSION
eCommerce is a booming industry that offers you the endless potential to create your own business. Once you've settled on your niche area you have a wealth of options available for the platform to build your website on. The above list will help you review some e-commerce platform options and hopefully open the door to your eCommerce journey.
You may also want to review some of the most popular buy-now-pay-later platforms to boost your online sales while ensuring your customers have the option to pay in instalments.
Final tip: Is your marketing not bringing the sales you want? Would you like to stop wasting your money on ads not performing? Find how you can increase your sales with our eCom boost program!
Last note: Is your marketing not reaching your sales targets? Stop wasting your money on marketing that is not performing? Find how you can increase your sales with our eCom boost program!
THE WORLD'S BEST E-COMMERCE SOFTWARE AND PLATFORMS – LIST
was brought to you by…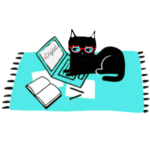 Mau is has been meowing digital marketing for 16+ years. A certified Facebook, Google Ads, SEO specialist and keynote speaker; Mau also offers marketing strategy support & digital marketing training. Mau's Digital Marketing Plan & Social Media Plan templates are used by hundreds of marketers. Subscribe to Mau's newsletter or connect on Linkedin Instagram or Facebook