BEST DIGITAL MARKETING COURSES 2019
Find below some of the best Digital Marketing Courses. Curated by MAU. Senior Digital Marketing Specialist at eDigital.
BEST DIGITAL MARKETING COURSES 2019
DIGITAL MARKETING STRATEGY COURSE
LOCATION: Private online workshop DURATION: 1.5 hours PRICE: $395
INSTRUCTOR: MAU. Senior Digital Marketing Specialist at eDigital
ABOUT THE COURSE:
MAU. Digital Marketing Strategist at eDigital will share successful Digital Marketing Strategy Frameworks that you can use for your business and brand. He will un-cover the top Digital Marketing secrets, tricks, tips and tools most people do not know to generate fantastic results in the shortest period of time.
YOU WIL LEARN:
✔︎ How to design your Digital Marketing Strategy.
✔︎ How to find and target your most profitable customer via Digital Marketing Campaigns.
✔︎ How to design a consistent and impactful visual brand your most profitable customer would love to follow, like and comment.
✔︎ How to keep an engaged audience that bring more users to follow you.
✔︎ How to create a strong aesthetic, how to compose images and all the Digital Marketing etiquette tips you didn't know you needed to know.
✔︎ You will also get the chance to put their theories into practice by initiating your own Digital Marketing Strategy.
✔︎ FREE BONUS: Exclusive access to a collaborative Digital Marketing Plan Template (on Google Sheets) ready for you to manage all your Digital Marketing Strategy!
HOW TO BOOK THIS COURSE WEBINAR
Once payment is completed, we will confirm the best date and time for you to join our next course webinar.

TOP BEST DIGITAL MARKETING COURSES – 2018 LIST 
eDigital and its education and training partners offer a great range of Digital Marketing Courses in the below course areas…
You can also find below some of our preferred digital marketing courses from top academies, colleges and online providers both in Sydney, Australia and overseas. If you are not sure about which digital marketing course is the best for you, eDigital can help you select the best digital marketing course for your needs. Contact us today!
OTHER DIGITAL MARKETING COURSES
Digital Marketing Fast Track – Two day course in Malaysia, New York, Singapore, Thailand, UK. eConsultacy.
Foundations of Digital Strategy and Marketing Management, University of Toronto.
Digital Marketing Specialist Master Course This is our recommended course for people seriously interested to become a complete Digital Marketing Champion. This highly successful master program has been completed by more than 1.300 professionals.This Course includes: Access to 35 live instructor led batches for the key course.
Diploma in Digital Marketing
  by Shaw Academy. Course includes: 10 one-hour modules spanning four weeks, you will learn about digital marketing with the help and support of industry leading experts, lecturers and tutors throughout. This course is aimed at those who wish to advance their career, or indeed start a new one, by out pacing the competition and growing themselves, their business and their sales.
Digital Marketing Management. 11 Steps to be a Lead & Profit Machine – by Oxford Learning Lab – Online Course – 149 lectures – 22 hours of video –  More than three thousand students have completed this course. This course includes: Web CopyWriting, Web Analytics, Social Media Channels, Email Marketing, SEO – Search Engine Optimisation, PPC, Web Usability (UX), Content Marketing, Campaign Planning.
Digital Marketing, Social Media and eCommerce for your business Course. Trainer: Wharton University, Self-paced – Online Delivery. Trainer: David Bell.
Digital Marketing – How to generate sale leads Online Course – 80 lectures – 13 hours of video –  More than three thousand students have completed this course.
Digital Marketing Certificate Online Course Next University (spanish language).
Digital Marketing Certificate Wilmington University, USA. Learn how to navigate the evolving landscape of digital marketing particularly the use of social media, email and other digital marketing tactics in marketing campaigns. Wilmington University's certificate in Digital Marketing will prepare you for a variety of roles in marketing. You'll gain the skills to develop digital content including developing and maintaining a company website and online advertisements. While traditional marketing knowledge and approaches do apply to internet and social media marketing, new skills are increasingly expected of employees entering these new areas of marketing. This includes developing and maintaining company websites and creating digital advertisements.
Digital Marketing Course Brand School
Digital Marketing Essentials for Authors
Learn how to market and grow an online author profile is essential. This seminar will cover practical applications for authors beginning to use social media and digital marketing to sell books. Digital spaces have given authors unprecedented levels of access to potential readers – but reaching them requires understanding of the platforms and sound strategy. The seminar will outline options and teach the fundamentals of using them. It will be useful for all authors, but particularly digital, genre and self-published authors.
Digital Marketing Strategies Executive Program – Wharton USA
Digital Marketing Strategy Program. The three-day program. Digital Marketing Strategy focuses on how marketers can reach digitally savvy audiences, build deep customer relationships, and influence the digital path to purchase. Case studies will illustrate best practices from across b2b and b2c industries. Participants will leave with the frameworks and planning tools to lead new initiatives in their own companies.
Digital Marketing Graduate Certificate Chisholm TAFE, Melbourne
Digital Reboot, Miami Ad School, Florida, 2.5 days.
Digital Strategy Courses (Beginners to Advance)Internet Advertising Bureau UK, IAB, London, one day courses.
Driving Digital and Social Strategy, Harvard Business School, Boston, USA.
Internet, Social Media and mobile for Marketing Coms – Executive Program – SDA Bocconi Business School, Milan, Italy.
Intro to Digital Marketing MediaMath New Marketing Institute (online)
Leading Digital Marketing Strategy Insead, France. 6950 euros.
Marketing Engineer Program (12 weeks online) MediaMath New Marketing Institute
Master in Digital Marketing Digital Marketing Institute, Ireland.
Master of Digital Marketing – University of Portsmouth, UK.
MBA in Digital Marketing, New York University.
Master of Online Marketing and e-Commerce EAE Business School, Spain
Online Marketing Fundamentals Course. Trainer: Brad Batesole
Post Graduate Diploma in Digital Marketing Universidad Autónoma de Barcelona, Spain
Digital Marketing Leadership Course by Squared Online & Google
  NEXT
Contact us today for in-house Digital Marketing Strategy workshops and practical Social Media training sessions. We offer sessions in any main city in Australia inc: Sydney, Melbourne, Brisbane, Adelaide, Perth, Gold Coast, Byron Bay, Hobart, Cairns, New Castle, Wollongong and others. New! Skype sessions available! 🙂
Check out our top social media tools list or find out about our next social media classes.
BEST DIGITAL MARKETING COURSES
was brought to you by…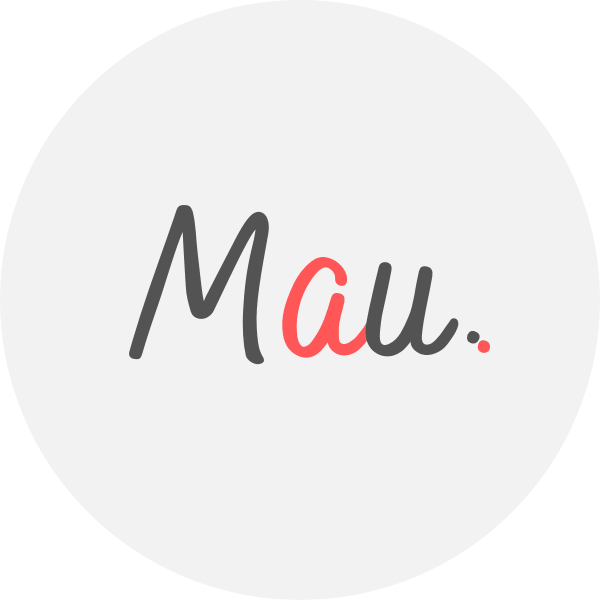 Award Winner Digital Marketer, top Linkedin Influencer, Certified Facebook / Adwords Professional, Certified SEO Consultant, StartUp Investor, Writer, Speaker. 15+ years optimising some of Australia's top brands. MAU.trains marketers via Strategy Workshops & Training Sessions inc his popular Digital Marketing Plan & Social Media Plan templates. MAU. enjoys football, latin music & hiking while teaching Digital Marketing or completing creative photography briefs and conceptual photography assignments. Subscribe to MAU.'s e-newsletter connect on LinkedIn Instagram Facebook
eDigital – Australia's "Digital Marketing" Destination
Share your opinion below 😀 ⇓