BEST DIGITAL MARKETING COURSES IN MELBOURNE – 2019 LIST
Looking for the best Digital Marketing Courses in Melbourne, Australia? Do you need to round out your Digital Marketing skills or want a career change into Digital Marketing in Melbourne?
Whether you want to enhance Digital Marketing job prospects in Melbourne, advance your digital marketing career (get promoted), secure your first Digital Marketing role or simply but equally important attract new Melbourne clients using advanced Digital Marketing Strategies for your business; find out the below list of current digital marketing courses in Melbourne, Australia.
Melbourne offers a great variety of Digital Marketing Courses, seminars, workshops, classes and public sessions. The city of Melbourne education options in Digital Marketing includes free and paid courses, classes, workshops, boot camps, sessions and programs you can complete in Melbourne City. Modality includes in-class, on-site, online or distance (by correspondence) delivery. Some you earn a certification, bachelor and/or diploma.
ON-SITE DIGITAL MARKETING TRAINING & WORKSHOPS IN MELBOURNE
On-site Digital Marketing Training and workshops in Melbourne are great for teams and companies who are looking for face-to-face support to solve both their current strategic challenges or tactical implementation issues. A Certified eDigital Marketing professional can facilitate a custom Digital Marketing Workshop that delivers solutions to your current Digital Marketing challenges. Running an eDigital Marketing Workshop is an effective, convenient and practical way to bring new knowledge to your marketing team.
DIGITAL MARKETING WORKSHOP BENEFITS
Your specific agenda. Pick and choose your specific Digital Marketing workshop agenda. Choose from your current top priority Digital Marketing Challenges or topics.
Your workshop can include Digital Marketing essentials, Digital Marketing strategy drafting/auditing, tracking and measurement best practices and/or any other topics you might want to include.
Professional advise. To be successful at promoting your business and brand via Digital Marketing you need to first set up your unique strategy and own and control your brand personality, voice, and tone via Digital Marketing channels. For this reason, we believe the best way for you to master Digital Marketing for your business and brands is to have one of our custom Digital Marketing workshops, online training sessions, assist to one of our classes at our premium educational partners' locations.
Digital Marketing Strategy Mapping. We will map out your business objectives, your customers' demographics and psychographics (personas); your current marketing campaigns and content strategies.
Spot areas for improvement. We will facilitate brainstorming and find creative ways of improving your current activity and offer you world's best Digital Marketing practices.
Monitoring and tracking. We will teach you how to monitor and track your Digital Marketing activity and progress so you have a solid foundation to build from.
ACCREDITED DIGITAL MARKETING COURSES IN MELBOURNE
Some Registered Training Organisations (RTO's) based in Melbourne offer Digital Marketing Courses. Delivery can be online or classroom type.There can be some interesting differences on the topics and teaching methodologies for the below course options so it is beneficial that you check each program Digital Marketing training modules, teaching methodology and instructors' credentials before taking your final decision. It is important that you know in advance the exact type of accreditation you will obtain – they can vary from certificate to diploma, bachelor, masters, etc.
Note: Ensure your Digital Marketing course deliver solutions to your current Digital Marketing challenges. Be mindful that current executions or ways to optimise your Digital Marketing Strategy and tactics and will be out of date very soon as Digital Marketing quickly evolve. It is important to refresh your Digital Marketing knowledge every year.
DIPLOMA IN DIGITAL MEDIA by Mackleay College
Location: Melbourne Campus Level 1, 55 Swanston St Melbourne VIC 3000
Dates: Feb 2018.  Evening classes.
Duration: Full time: one year. Part-time: two years.
Price: AUD$30.000 (AUD$2.500 per unit) 12 units in total.
ABOUT THIS COURSE. The Diploma of Digital Media will provide you with the practical skills you need to become a digital content producer or digital content creator. Learn how to design and develop digital content for various digital media platforms (including social media, blogs and websites), understand digital marketing, develop a social media strategy, produce video and audio content, think creatively, and problem solve – everything you need to kick-start a career in this dynamic world of digital media. To round out your studies, during your final trimester, you'll put your study of Digital Media into practice through our internship program. Working within the industry, you will gain hands-on experience, build your own professional contacts list and see what it's really like to work in media, communications and digital. Your internship will help get you one step closer to a job before you've even graduated. Upon successful completion of the Diploma of Digital Media, you have the opportunity to articulate into the second year of the Bachelor of Digital Media to further develop your skills.
DIPLOMA OF DIGITAL MARKETING by The Left Bank School.
Location: Online delivery
Dates: Twice per month enrollments
Trainer:
Duration: Part-time: 104 weeks (no official term breaks), 3 study blocks of 32 weeks each, approximately 960 hours of total study (10 hours/week). Full-time: 52 weeks (no official term breaks), 3 study blocks of 16 weeks each, approximately 960 hours of total study (20 hours/week)
Price: $8850
ABOUT THIS COURSE. The Left Bank's Diploma of Business (specialising in Digital Marketing) is a unique nationally recognised and accredited online course under ASQA (Australian Skills Quality Authority) which will give you the power to develop and implement digital marketing strategies and initiatives. Developed by leading digital marketing experts from within the Australian digital industry, this course features up-to-the-minute content covering all aspects of the digital marketing spectrum.
DIGITAL MARKETING COURSE by General Assembly
Location: Main Campus 12A, 45 William Street, Melbourne, Australia 3000
Dates: Accelerated One week Jan 29 to Feb 3 (9-5pm each day) ; Feb 26 to May 9 (Monday to Wednesday 6:30 pm to 8:30 pm) ; March 20 to May 24 (Tuesday to Thursday 6:30 pm to 8:30 pm); March 24 to April 28 (Saturdays Online Delivery 10:30am to 6:30pm)
Trainer: Nate Jaffee, Kimberly Rust, Jordan Bell, Manpreet Kalra, Brett Allen, Nick Smith
Duration: 10 week park time courses.
Price: AUD$4000
ABOUT THIS COURSE. Become a data-driven marketer with this free marketing masterclass. Your marketing efforts need to be accountable, and you can't improve what you don't measure. Metrics—whether they be revenue, customer satisfaction, or engagement—become the driving force of our success. In this masterclass, you'll learn how to use the right analytics to grow your business, improve your marketing efforts, and communicate a coherent story to stakeholders using hard numbers. Break down the jargon, lose the fluffy reports and understand the data behind your marketing programmes. Key takeaways:
Understand the role of data, metrics and KPI's in digital marketing
Understand the difference between vanity, leading, diagnostic and business performance metrics
CPC, CPM, CPA, CTR , ROI, LTV – what these metrics mean and how you measure them
Use your metrics to tell a great "story" to investors, team members, and customers.
DIGITAL MARKETING CERTIFICATE by ADMA
Location: Karstens. 123 Queen Street, Melbourne, Australia.
Dates: Starts 15 March 2018 
Trainer: Katrina MacCarter (Marketing to Mums), Mike Zeederberg (Zuni), Valentina Borbone
Duration: Thursday evenings for 12 weeks.
Price: Non Member: AUD$3045 –  Member: AUD$2300
About this Course. ADMA's Digital Marketing Certificate has helped hundreds of Melbourne marketers gain the essential skills required to excel in today's marketing industry. The certificate is a comprehensive 12-week evening course taught by subject-matter experts which covers the fundamentals of a successful digital marketing strategy. The course covers the complete marketing mix and what's relevant for both client-side and agency roles. Course Learning Outcomes. Throughout this Digital Marketing Course you will:
Develop a deep understanding of current digital marketing fundamentals.
Build an end-to-end digital marketing plan with guid

ance from our expert instructors, based on a real-life case study of your choice.

Discover practical tools at your disposal to execute your digital marketing strategy.

Hear guest speakers from leading brands & agencies as they share their insights and experience.
NEXT
BEST DIGITAL MARKETING COURSES IN MELBOURNE
was brought to you by…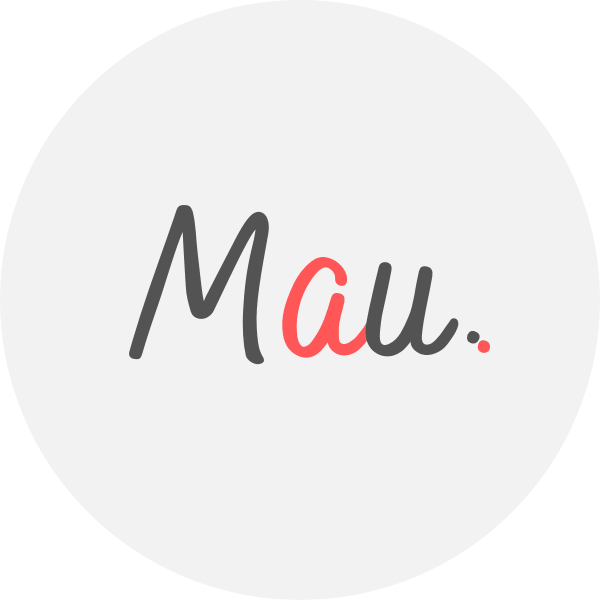 Award Winner Digital Marketer, top Linkedin Influencer, Certified Facebook / Adwords Professional, Certified SEO Consultant, StartUp Investor, Writer, Speaker. 15+ years optimising some of Australia's top brands. MAU.trains marketers via Strategy Workshops & Training Sessions inc his popular Digital Marketing Plan & Social Media Plan templates. MAU. enjoys football, latin music & hiking while teaching Digital Marketing or completing creative photography briefs and conceptual photography assignments. Subscribe to MAU.'s e-newsletter connect on LinkedIn Instagram Facebook
eDigital – Australia's "Digital Marketing" Destination
Share your opinion below 😀 ⇓
Whether you are in Melbourne East, Melbourne West, Melbourne South or Melbourne North, there are plenty of Top Best Digital Marketing courses, trainers, instructors and teachers close to you!