THE BEST 101+ DIGITAL MARKETING CONFERENCES IN 2020
Find below the most up-to-date list of the World's Top Best 150+ Digital Marketing Conferences in 2020.
YOU CAN HELP US 
 Make a small contribution today so we can continue publishing free content 
THE BEST 101+ DIGITAL MARKETING CONFERENCES IN 2020 – THE LIST
Below is our most up-to-date list of some of the best Digital Marketing conferences in Australia and overseas. Theses will help you improve not only your digital marketing knowledge but also become better at your marketing executions by giving you the opportunity to learn firsthand the tips and tricks of the trade from the smartest minds in digital marketing.
Tip 💡Visit these pages if you are looking for only Social Media Marketing Conferences or Social Media for Government Conferences & Summits. Get your accommodation booked with this great Airbnb offer Book today!
Secure your conference accommodation today! Airbnb offers a great range of accommodation options. Book today!
AFFILIATE SUMMIT WEST
Las Vegas USA
Affiliate Summit conference was created for the purpose of providing educational sessions on the latest industry issues and fostering a productive networking environment for affiliate marketers. Attendees at Affiliate Summit events break out into six main categories: affiliate, affiliate management, advertiser, OPM/agency, solution provider, and network. Affiliates typically account for about a quarter of attendees at Affiliate Summit.
Melbourne, Australia
Digital marketing CMO summit all across the globe. Attendees include Marketing heads, CMOs, CEOs, Publishing heads, Marketing Directors and other decision makers of top notch MNCs, SMEs and Advanced Stage Startups at this digital marketing conference.
Berlin, Germany – Promo Code: EDIGITAL20 (it's case sensitive)
Keeping your brand authentic, engaging, and accessible is harder than it seems. Every brand marketer knows that. Having spent the last decade fine-tuning their strategies to successfully market to the Millennials, marketers are now struggling to connect with Generation Z. Yet, this group is estimated to hold 40% of consumer power by 2020! If you don't have a strategy to engage Gen Z on their terms now, you are already behind. Savage.Z, brought by marketing's leading Savage Marketing event, is where you will gain practical tips on winning with the up-and-coming generation.
Tip 💡Secure your conference accommodation today! Airbnb offers a great range of accommodation options. Book today!
Berlin
SEARCH LOVE
San Diego, Check dates for Boston, London.
SearchLove is the creation of online marketing agency Distilled. This conference is about search marketing; topics covered span from SEO to PPC and content creation. Over two days, learn actionable tactics to get your website ranking higher. Sessions run one after the other, so you won't have to miss out on anything.
Sydney, Australia
Great conference for any marketer who wants to step up their data game. The organisers, Domo, are business intelligence wizards and creators of a data-driven business management platform. If you fancy going deep into business analytics and learning how to get data insights to inform your marketing activities and your business as a whole, check Domopalooza out.
Mountain View, CA, USA
Whether you're pursuing your first job, skilling up for a promotion or a career change, or layering in a new skill to ensure your continued success in your current role, you'll find support for your learning efforts at Intersect – voices to inspire you, mentors to guide you, companies to connect with, and new opportunities to pursue. The event features inspiring keynotes, captivating panels, interactive workshops, and the opportunity to connect directly with hiring partners representatives. Past Intersect speakers include Dr. Ashwin Ram (Amazon), Yoky Matsuoka (Nest), and Astro Teller (X), and past hiring partner participants include: Google, IBM, BMW, NVIDIA. Intersect is a celebration of Lifelong Learning. Use promo code UDStudent18 to get $75 off the early bird ticket price.
Amsterdam, Netherlands
A brand new immersive exhibition hall featuring professional headshot station, relax and refuel zone (including foot massages!) and our very own Shakes and Blowdry day on the exhibition floor. New content and formats including debates, panels, leadership and presentation skill workshops, campfire sessions.
March (Miami), June (New York City), Aug (Vancouver), Nov (Scottsdale)
One of the best events for Publishing professionals, marketers and advertisers who are looking for a community, exchange of ideas and learning opportunities. What to expect:
Connect with your Publishing industry peers to advance the digital media industry.
Delve into the latest topics focused on maximising revenue.
Experience a unique publishing event with an agenda you help set.
Interact with technology service providers and see their solutions in action.
Take away actionable insights for you and your team.
Manila, The Philippines
Digital marketing CMO summit all across the globe. Attendees include Marketing heads, CMOs, CEOs, Publishing heads, Marketing Directors and other decision makers of top notch MNCs, SMEs and Advanced Stage Startups at this digital marketing conference.
Las Vegas, USA
Acquisition and Conversion Strategies for B-to-C and B-to-B Marketers. Sign Up for LeadsCon's Annual NY Conference & Expo. These conference andexpo is dedicated entirely to the most effective and emerging sectors of the lead generation industry: Calls, Clicks, Search and Shares. With dedicated b-to-c and b-to-b content designed around each section of the sales cycle.
Mexico City – London
Advertising Week is one of the premier events for marketing, brand, advertising, and technology professionals. Now in five different major cities across the globe – New York, London, Tokyo, Mexico City and Sydney – each edition of Advertising Week presents endless opportunities to learn, network and liaise with the industry's best.
Marketo's four-day conference will bring you with the knowledge you need to improve the way you interact with customers and help you get better results from your digital marketing efforts. You can also improve your knowledge of Marketo and get Marketo certified by attending University Day, where you'll learn about the market-leading marketing automation tool through a series of workshops and presentations.
Manchester
Curate your own journey across two packed days of keynotes and masterclasses at Digital City Expo. Hear from big names in your industry, discover the very latest innovations, and head back to the office full of new ideas. Explore the Festival's wider Fringe events programme for more opportunities to learn, grow and collaborate. Groups across the region will shape the agenda by hosting partner events – focusing on the impact innovation can have on growing your business and transforming society as a whole, for the better. There's nothing like the connection that comes from a face-to-face conversation – the Festival's flagship event, Digital City Expo, is designed with exactly that ethos in mind. It will bring together thousands of brilliant people working across Marketing, eCommerce, Tech, Retail and Media to share ideas, challenges and experiences.
CXL Live conference help digital marketers achieve their final goals: drive more conversions, grow their businesses faster and make more money. How? Attendees have the opportunity not only to watch "top practitioners" share their tricks about conversion marketing, they can also chat to the pros in person. The event lasts three days — plenty of time to get as much advice as you need from your favourite conversion marketing experts and start getting leads like a true conversion pro.
This is one of the world's largest Pay Per Click Conference event. If you are a digital marketing running basic or advanced PPC campaigns, this conference is for you. Make connections with the best minds in the PPC business and learn how to optimise your PPC campaigns; for example, which strategies and trends can help you drive more conversions. Besides, when else could you chat about your favourite Adwords subject with PPC industry experts?
Marketing United is a digital marketing conference hosted by email marketing experts Emma. This will be Emma's third event and, like its previous events, it promises to be full of "ah-hah" moments spanning all areas of digital marketing such as marketing psychology, customer experience and brand building. Attendees can expect to enjoy the inspiring presentations from a killer keynote lineup including speakers from Netflix and Pixar.
Miami, Florida
Digital marketing CMO summit all across the globe. Attendees include Marketing heads, CMOs, CEOs, Publishing heads, Marketing Directors and other decision-makers of top-notch MNCs, SMEs and Advanced Stage Startups at this digital marketing conference.
Austin, Texas
London
Top Speakers from Waze, Google, Newsquest, Dun&Bradstreet, ItaliaOnline, Eniro. Special guests on e-privacy and more!
New Delhi, India
Palm Springs, California.
Amazon has certainly added more pressure in the retail space. If you do not innovate, you die. Clashing e-commerce and in-store strategies and direct-to-consumer disruptors are all dismantling what used to be the norm. To win, traditional retailers need to rethink their relationship with customers – and get smarter about customer data to do so – while digitally native up-and-comers need to strike the right chords in order to scale. A smart Instagram strategy and a compelling brand story are not enough. Join the Digiday Modern Retail Summit, where expert discussions on how retail is evolving to meet these challenges while getting into the nitty-gritty of how to implement changes to improve your retail business.
Google Marketing Live is happening on May 14th— learn about the latest digital marketing products from Google. For the first time, we'll be live streaming 8+ hours of additional content from the event. Engage directly with product managers through live Q&A, learn new best practices, and get an inside look at how our latest products are developed.
C2 Montreal conference is a three-day international creative marketing and business conference, one of the most innovative of its kind, focuses on exploring the impact of current digital trends on business. It will get you thinking outside of the box to reignite your creativity and change the way you do business for the better. Expect to discover how marketers will adapt as digital evolves and be challenged and connect with your peers in innovative ways. Expect to come away with a new way of thinking and plenty of inspiration.
Sydney: May | Singapore: August | Melbourne: Nov
300 CMOs and B2B Marketers will gather in Sydney at the 3rd annual B2B Marketing Leaders Forum APAC to learn the latest strategies, technologies and leadership techniques for turning their marketing departments into revenue generating machines, secure larger budgets and a stronger voice in the C-suite.  What's new this year? A stronger focus on regional marketing in Asia Pacific with three CMOs from HSBC, IBM and Cisco flying in from Hong Kong and Singapore. Also new this year are the Leadership and Change Management streams where CMOs and emerging marketing leaders may select the stream most valuable to their role and career outlook.  Is Australia really lagging behind the US in B2B Marketing? With four speakers from the US including Carla Johnson, Chair of ANA's Business Marketing Association in the US, you will be able to get their international perspectives.
Sydney, Australia.
Dublin, Ireland
The Digiday Brand Summit Europe will bring together the industry's most progressive marketers. We'll discuss how brands are measuring the effectiveness of campaigns, their views on platforms and brand safety, supply chains, new opportunities for commerce and structural changes to marketing teams.
Florida, USA
Senior decision-makers and business leaders from across multiple industries will join the Digital Innovation Insight Summit, to discuss the most pressing challenges – and opportunities – in the fast-moving mobile marketing sector. Amongst other things, the summit will be discussing: app development, UX, design: what works (and what doesn't); the mobile advantage: right message, right time, who's doing it well?; and mobile trends and innovations: what's hot, what's next? From case studies that lift the lid on operations inside best-in-class organisations, to workshops and collaborative sessions that focus on real challenges and future technology innovations, to one-to-one meetings with industry peers offering practical advice tailored to your specific needs, the summit provides you with everything you need to implement your key projects more effectively.
Barcelona. Spain. The E-commerce Summit is an exclusive, invitation-only conference for retailers and brands. In the relaxed ambience of the five-star Pullman Barcelona Hotel, retailers and brands will be sharing their knowledge and network with peers. Our unique business model enables retailers and brands to join for free and ensures a completely independent conference program. Focusing on the European market and the following three verticals- Fashion & Lifestyle, Home & Living and Food & Care-, the top trending topics on E-commerce will be widely addressed.
Bucharest, Romania.
Take it offline is a two-day event, featuring unconferences, interactive panels and networking with the brightest & best digital marketers & SEO geeks. With the support of SEOmonitor – we hope to do a two day unconference, panels, learnings, workshop-style event within the heart of Bucharest – if you haven't been is incredible, in fact, don't come just for TIO the European Search Awards are the same week, same city – as well as incredible sites and sounds to be had in Romania, coffee shops, bars, clubs, thermal baths and historical sites. Are you in Acquisition, Growth Marketing, Data, SEO and want the opportunity to listen, discuss the talk and engage with others at a reasonably advanced level? Want to hear from leaders in topics such as performance, advanced schema, outreach and more – with an unconference approach some of the topics will be up to you.
The business case for diversity has well and truly been made. For the media and marketing industry, we know ads that reflect the world we live in produce better business results. But the question is no longer why… it's how. B&T believes it's because realism cultivates a sense of belonging. And, belonging is not just a way to drive inclusivity in our industry, it's how we propel society forward.B&T Changing the Ratio brings the Australian industry together to overcome biases (gender, cultural, age, disability and more), and discuss how we can create a more effective and innovative communications industry by reminding and showing individuals they belong.
Toronto Canada
SHOPIFY Unite conference brings together our Shopify Partners and app developers who build on top of Shopify. It's a chance to spend time with Shopify developer ecosystem and discuss how to simplify the technical aspects of building a business, so our merchants can spend more time making and selling. This conference will also present new features, tools, and technology to help make e-commerce better. The conference goal is find ways to save online merchants time, cut out unnecessarily complicated tasks, and give merchants superpowers to evolve your business alongside retail trends.  Tune into their live stream May 8 from 10:00am to 12:00pm EST, where Shopify's leadership team will share where the company is heading. Shopify CEO Tobi Lutke will share his vision for the exciting, collaborative future of commerce, and how Shopify will help you get there. You'll get a first-hand walkthrough of brand new technology that we'll be putting into your hands this year.
Dublin, Ireland
Digiday Video Summit, where top executives in video, TV and publishing will explore the new opportunities and challenges in the digital video industry.
New York City, NYC
The move towards digital everything has meant rapid change for businesses. The Corporate Social Media Summit offers a unique opportunity for brands to learn how to embed social and digital technology across their businesses.
As an attendee, you will have the opportunity for one-on-one interactions with customers and potential customers. There will also be learning opportunities with innovative speakers and interactive panels. And the CSM Awards Show evening will recognize leaders in the industry—or maybe you'll receive recognition yourself!
Amsterdam. Promo code: EDIGITAL20 (it's case sensitive)
Unleash your marketing superpowers at Savage Marketing – a place to learn, share, and network. This is not your average marketing event. It's where the mightiest marketers and digital leaders come together to exchange their most daring ideas on the customer journey, data-driven strategies, storytelling, engaging immersive content, and mobile advertising
San Jose, California, USA
Let's face it. Which marketer would not like to be at the Apple's Worldwide Developers Conference? The conference kicks off with Tim Cook taking the stage in San Jose to inspire the world with new iDevices and space grey accessories.  Surely there is always great insights and possibilities for marketers here.
Cannes Lions is five days of talks, workshops, networking events, classes and awards shows for people in the branded communications, digital marketing, online advertising, digital design & media.
On June 21, Switzerland will host the first Zurich iGaming Affiliate Conference – a new event about the affiliate marketing in casino gambling sphere by the Smile-Expo company. The event will include conference and demo zone and will unite leading affiliates and online casinos operators. The event will feature six panel discussions:
European market experiences in online gaming
How to create and maintain an attractive online offer
Successful affiliate marketing: how to attract online players
Belgium and Switzerland: comparing two markets
Responsible gambling as the future of gambling
Data protection issues.
Participants include experience gambling and online casino marketers as well as qualifies attorneys.
Boston, USA
This a Boston based video marketing conference. event, run by Wistia. Video marketing is one of the most effective marketing tools out there, and WistiaFest will teach you all you need to know about this medium including future trends and, most importantly, how to create effective video marketing campaigns.
Sydney, Australia
Mumbrella360 is Australia's biggest media and marketing event, attended by nearly 2500 senior marketing and advertising executives. This year will see the ECD and CEO of AdWeek's International Agency of the Year, Åkestam Holst, to discuss their groundbreaking work with IKEA; Microsoft's lead thinker on AI and voice speaking in Australia for the first time to discuss the future of search; Buzzfeed's LA-based Edwin Wong opening up on today's new path to adulthood; and countless other senior marketing leaders from Google, PwC, ANZ, Visa, Optus, QBE, TAL and more covering the need-to-know topics for the year ahead. The three-day event also features an intimate masterclass zone, exhibition floors, an afternoon dedicated to formal networking and so much more.
Join Activate, the first-ever ActiveCampaign user conference! This two-day event will feature educational talks and idea-sharing to help you grow your business. Highlights include:
Uncover key strategies to Activate your business
Learn from thought leaders to inspire your growth
Engage with the ActiveCampaign team for 1-on-1 guidance
Meet with our partners to optimize your marketing stack
Get a glimpse into the ActiveCampaign roadmap
Chicago, USA
The ANA B-to-B Masters of Marketing Conference is themed Growth: Driving Results and Marketing Value. You will hear from leading CMO's, technology companies executives, B-to-B agency leaders and select B-to-B industry leaders sourced  from across the major sectors of industry.  They will share their inspirational approaches to effective, results-driven brand marketing. With the increased complexity and dynamism in business-to-business marketing, marketers are required to apply new and different strategies needed to effectively reach buyers requiring marketers to be disruptors, innovators, and to leverage next-generation technology and approaches.  The conference will provide powerful  insights into the approaches that successful B-to-B companies have taken to create, deliver, and profitably harvest value.  Our conference speakers, will share their experiences, taken from their strategic marketing efforts, to provide insights and inspiration.  We will also showcase the redesigned B2 Award winners at a fun networking oriented Gala where we will share insightful, winning case studies in all areas of B-to-B marketing and celebrate the winners. Registration for the Masters of B2B Conference also includes entrance to the B2 Awards Gala dinner. You do not need to register for the gala separately if you are attending the Masters of B2B Conference. The hashtag for this event is #ANAB2B. The handle for this event is @anamarketers
New York USA – Ho Chi Minh City, Vietnam
Digital marketing CMO summit all across the globe. Attendees include Marketing heads, CMOs, CEOs, Publishing heads, Marketing Directors and other decision-makers of top-notch MNCs, SMEs and Advanced Stage Startups at this digital marketing conference.
Two-day conference and forum that brings together thousands of senior-level decision-makers from across all industries to learn from and be inspired by some of the world's most renowned business and marketing figures. A blend of content delivered by CEOs, entrepreneurs, marketers, innovators, thought leaders and creative minds. Offering a unique blend of ideas and inspiration, the World Business Forum focuses on the issues most relevant to today's business people, stimulating new thinking and motivating action, whilst also offering a great opportunity for high-level networking. #WBFSYD
Barcelona
San Diego, California
Build Relationships with Executives Like You From the Billion dollar club, to North America's most successful retailers and brands. Mobile Connect is for companies who want world-class mCommerce. Connect with senior-level digital marketers in e-commerce to benchmark, share ideas, find business solutions and build lasting relationships. We bring together 75 of the top digital and mobile marketers in the world.
Anaheim, California.
VidCon US, VidCon AU, and VidCon LDN are the world's largest events for fans, creators, executives, and brands that are passionate about online video and building diverse communities. Across the three events, VidCon will host tens of thousands of attendees who will enjoy a variety of live performances, panels, fireside chats, interactive experiences, fan and creator meet & greets, innovative brand activations, and more. VidCon was founded by veteran YouTube creator Hank Green and was acquired by Viacom in 2018.
OTHER DIGITAL MARKETING CONFERENCES IN JUNE
Tip 💡Visit these pages if you are looking for only Social Media Marketing Conferences or Social Media for Government Conferences & Summits. Get your accommodation booked with this great Airbnb offer Book today!

Barcelona, Spain
Affiliate World Europe, a three-day conference in July in Barcelona, Spain. It is one of the largest affiliate marketing conferences. Meet other Affiliate partners and providers and get one of the best networking opportunities. Lots of learning and key takeaways to increase your affiliate profits. Performance marketing professionals from around the globe will attend. 30+ speakers who are inspiring, creative and innovative marketers in the affiliate marketing industry. Panels on affiliate topics that focus on building your affiliate campaigns and companies with some of the brightest names in the affiliate industry.
Seattle, USA
One of the best Search Engine Optimisation (SEO) and Search Engine Marketing (SEM) conferences in the world. Learn what's hot in the world of SEO, social media and community building, straight from World's industry leaders. This is a three-day conference with actionable takeaways and networking opportunities.
Online Retailer Conference & Expo is Australia's leading eCommerce event highlighting disruptive, innovative retail models and cutting-edge tech. Sydney based.
RAKUTEN OPTIMISM CONFERENCE
How can today's innovations in e-commerce, digital media, and online marketing empower your customers? Find out at Rakuten Optimism, an all-new retail and marketing event. Rakuten Founder and CEO Mickey Mikitani and our A-list speakers will share how optimism fueled their passions and how they've kept a growth mindset. Hear from the brightest and most optimistic minds in digital, e-commerce, analytics, and more. Breakout sessions will have informative and actionable content that can energise your marketing efforts and drive ROI with meaningful attribution.
OTHER DIGITAL MARKETING CONFERENCES IN JULY
ad:tech Kansai
Kobe/Osaka/Kyoto, Japan
¥
Advertising
MozCon
WA, Seattle
Digital
Digital Food & Beverage
IL, Chicago
Industry
Digital Summit Denver
CO, Denver
Digital
Amsterdam Affiliate Conference
Amsterdam, Netherlands
Affiliate
Digital Publishing Innovation Summit
NY, New York
Digital
Affiliate World Europe
Barcelona, Spain
Affiliate
Midwest e-Com Conference
MN, Minneapolis
Retail
Podcast Movement
PA, Philadelphia
Digital
ANA Digital & Social Media Conference
CA, Los Angeles
Social
Engage Conference
CA, Santa Clara
?
Digital
CommerceNext
NY, New York
Retail
Interactive Minds Digital Summit
Brisbane, Australia
Digital
Mailcon
NY, New York
Email
MeasureCamp: San Francisco
CA, San Francisco
Analytics
Affiliate Summit East
NY, New York
Affiliate
Digital Summit: Philadelphia
PA, Philadelphia
Digital
Sydney, Australia.
DigiMarCon Australia agenda is to help attendees enhance their marketing efforts. Sessions will focus on building traffic, expanding brand awareness, improving customer service and gaining insight into today's latest digital tools.
Locations: India, Malaysia, Vietnam and Indonesia
Date: From June to August
To help you improve your website's online presence, these Google Webmaster Conference cover the below topics:
How Google Search Works
How to Do Better on Google Images
What's New In Search Console
You will be able to meet Googlers working on search as well as industry experts, learn from their presentations, ask them questions, and engage with and learn from your peers. These knowledge packed community events are tailored for you. For more information about each event, including speakers and topics, check out the individual event sites.
Sydney, Australia but also via On-Demand Videos
Adobe Symposium is full of new ideas, learning opportunities and plenty of fun. The good news is that they offer on demand videos to make sure you're well-versed in Adobe's UX solutions and ready to expand and build upon your current skill set – rocketing you to bona fide 'experience marketer' status. Their keynote speakers are challenging the status quo with their approach to marketing. Whether it's drawing people in with great stories or making every experience shoppable, the speakers are sharing their success stories, ideas, tips and tricks. The best part? It's all available on-demand and at the yearly conference.
New York USA
If you would like to be the first to hear when registration goes live you can register your interest.
Singapore
Content Marketing Summit, as the name suggests, is a premier event where some of the greatest minds, savvy brands, renowned publishers, innovative technology enablers and leading practitioners from across the world come together to explore the exciting world of content marketing.
While the discipline itself isn't anything new, the rapid expansion of digital media and the growing clout of social media have altered Content Marketing in unexpected ways. This metamorphosis presents exciting new opportunities for brands, publishers, agency partners and independent creators alike.
London
Become a better email marketer with real-world advice, best practices & practical takeaways. Topics include design, code, strategy, planning, workflow, analytics.
Lake Tahoe, California
The MediaPost Data and Programmatic Insider Summit gives marketers and senior media planners and buyers the time and context to have deeper peer-to-peer sharing of campaigns, tactics and insights that are driving results. From how to build a first-party data war chest to vetting third party sources, data will be our starting point. But new masters of mobile and video conversions and the new Amazon inventory will share their optimization tactics in each channel. And at the same time, we will focus on transparency and measurement – how media buyers are keeping the machine aimed at outcomes and openness.
Boston, USA
eTail is a four-day conference designed to help you increase the profits from your business. You'll get action-packed stories, disruptive strategies, strategic conversations, and connections with top minds at most successful retailers. This conference will give you strategic takeaways you will be eager to put into practice.
Vancouver, Canada
Traction Conf brings you actionable strategies and tactics for supercharging your growth, straight from founders and leaders of some of the fastest-growing companies like Netflix, Google, Red Hat, Shopify, LinkedIn, Slack, Reddit, Kabbage, HubSpot, Zapier, Grammarly, Bumble and more. Plus you get to network with and get on a first-name basis with Fortune 500 leaders, high-growth startup founders, leading investors, and major media.
Dreamforce conference last year brought 200,000 attendees from over 83 countries. Run by Salesforce, Dreamforce will bring you the knowledge you need to significantly increase your ROI. Marketers will learn how to map out brand experiences to better connect with customers. They'll also discover how to make the most of Salesforce in their marketing strategy. With over thousands, there's something for everyone. Make sure you check out the agenda beforehand to select the content that's relevant to you.
This is a two-day conference focused on content marketing. Learn upcoming content marketing trends and plenty of ideas for rolling out an effective content strategy. Network with the other Content Marketing industry leaders and your fellow content peers.
Taking place in German city of Cologne, Dmexco Conference is a two-day marketing conference.  Meet some digital big dogs from some leading global companies (think Bloomberg and Google). Keynotes, seminars and work labs that cover diverse themes in digital are offered in English or German.
Inbound Conference is a four-day event with a great list of speakers. It's also an opportunity for sales and marketing pros to rub shoulders with some of the biggest names in the industry and get tips and inspiration on taking a business to the next level. Four days jam-packed with talks, keynotes and workshops.
Digital strategy and transformation is the top priority of business leaders around the globe. According to new research, digital transformation will an estimated $45 billion to Australia's GDP by 2021. Companies have reported that increasing their use of digital technologies has produced significant improvements in profit and productivity. Digital Strategy Innovation Summit brings together some of the most innovative Australian brands, exciting start-ups and insightful digital leaders. Through a variety of case study presentations, how-to talks and in-depth panel discussions, this year's event will be an educational playground to get inspired, network and discover what's possible.
London, UK
Intrigue Summit is an interactive and global annual marketing/advertising event that is a great platform for client side marketers, global brand advertisers, advertising technology providers, digital agencies, online publishers, portals and media professionals. It is a unique conference + exhibition which will have many of the finest speakers of Australia and the APAC region with an intriguing agenda covering the latest trends in marketing and advertising technologies.
Vancouver, BC
Unbounce is all about giving marketers actionable advice across the hottest topics in Digital Marketing Optimisation. CTAConf is like the Unbounce blog on steroids to give practical tips.
Los Angeles, USA
WORLDZ, a global community and summit connecting today's most influential CEOs, CMOs, Creatives and Cultural Icons. Join to meet and learn from WORLDZ Masters from top brands like Samsung, Google, LVMH, Dropbox, Mattel and WME across four actionable tracks: Culture, Technology, Social Impact, and Leadership.
DIGITAL SUMMIT
Tampa, Florida &  Washington DC
50+ in-depth, trend-forward digital marketing sessions & workshops – each with tons of practical takeaways and ideas to keep you ahead in the digital economy.
VidCon US, VidCon AU, and VidCon LDN are the world's largest events for fans, creators, executives, and brands who are passionate about online video and building diverse communities. Across the three events, VidCon will host tens of thousands of attendees who enjoy a variety of live on-stage performances, panels, fireside chats, interactive experiences, fan and creator "meet & greet" area,  innovative brand activations, and more. VidCon was founded by veteran YouTube creator Hank Green and was acquired by Viacom in 2018.
Boston
Connect to Convert compasses the ever-changing marketing landscape and reframes the definition of modern marketing with dedicated B2C and B2B content designed around each section of the sales cycle. Arm yourself with top knowledge from the industry and stay ahead of the curve and beyond. This year we're taking a closer look at marketing and sales funnels and what direction to anticipate growth in. We're all in the business of finding, nurturing and converting quality leads. With competition and customer information at its peak, building relationships and developing leads is the biggest challenge for most businesses. Join this conference to find solutions from leaders in the industry and drive better results. Your registration gives you complete access to over 30 innovative sessions, exclusive networking opportunities with over 1,000 industry professionals, access to our exhibit hall floor with over 60 industry solution providers, and unlimited meeting potential with the best modern marketers.
Location to be confirmed.
Retail Global is the leading independent conference focused on marketplaces, logistics, cross border selling, marketing & Social Media for the International online retail community.
Gurugram, India
India Affiliate Summit has been the premier meeting point for affiliate marketing professionals. Make the most of this golden chance to escalate current opportunities by collaborating with other affiliate marketers. This conference will chart out the blueprint of the future of affiliate marketing – the core of which has always been a performance-based partnership. To all the visionaries it is time we RE: IMAGINE at the largest annual gathering of Affiliate Marketers. This affiliate marketing conference will be a day filled with inspiring affiliate "maestros", enlightening sessions, thought-provoking affiliate marketing presentations and most importantly the greatest opportunity to share.
Leesburg, Virginia
Digital Analytics Hub brings together top analytics professionals for in-depth idea exchange. Leading digital marketing analytics and optimisation practitioners come from across the US to discuss and share the latest developments, challenges and opportunities in the industry. It is a unique opportunity to be part of the conversation. With over 50 huddles to pick from, run by the industry's foremost practitioners and only 160 places available, you should book your place for this year's event to meet, learn, share and network.
OTHER DIGITAL MARKETING CONFERENCES SEPTEMBER
HYPERGROWTH (by Drift)
MA, Boston
Digital
Inbound
MA, Boston
Digital
Content Marketing Summit
OH, Cleveland
Content
eTail Connect Autumn
St. Albans, UK
Retail
Benchmark Search Conference
Manchester, UK
Search
Digital Marketing & Innovation Strategy Summit
Shanghai, China
Digital
Growth Marketing Summit
Frankfurt, Germany
Digital
Mid-Atlantic Podcast Conference
PA, Philadelphia
Podcasting
Paris Retail Week
Paris, France
Retail
Opticon 18
NV, Las Vegas
Conversion
eTail Delivery
Amsterdam, Netherlands
Retail
Shop.org
NV, Las Vegas
Retail
CJU18
CA, Santa Barbara
Affiliate
Digital Summit: Detroit
MI, Detroit
Digital
Digital Marketing Leaders Summit
Singapore
Digital
Learn Inbound
Dublin, Ireland
Digital
Litmus Live: Boston
MA, Boston
Email
Savant eCommerce Stockholm
Sweden, Stockholm
Retail
#DMWF Expo Europe
Amsterdam, Netherlands
Digital
Digital Marketing Innovation Summit
CA, San Francisco
Digital
Digital and Content Marketing Summit
CA, San Francisco
Content
Confluence
OK, Oklahoma City
Digital
Agents of Change Conference
ME, Portland
Digital
Concept ONE
SD, Sioux Falls
Digital
MeasureCamp: London
London, UK
Analytics
HYPERGROWTH (by Drift)
CA, San Francisco
Digital
Digiday Publishing Summit
FL, Key Biscayne
Publishing
Dreamforce '18
CA, San Francisco
Marketing
Brand ManageCamp
NV, Las Vegas
Brands
MarketEd.Live
Nottingham, UK
Marketing
Digital Summit: Chicago
IL, Chicago
Digital
eTail Connect West
CA, San Diego
Retail
Mobile Shopping
CA, Rancho Mirago
Retail
FinCon
FL, Orlando
Industry
ad:tech London
London, UK
Advertising
eCommerce Expo
London, UK
Retail
Technology for Marketing
London, UK
Retail
Social Media Day Dayton
OH, Ohio
Social
MeasureFest
Brighton, UK
Analytics
San Francisco, California
Intrigue Summit aims to have over 200 speakers at the summit though. Every delegate is a speaker! You will be able to ask questions as well as answer the questions put forward by the audience. You will be encouraged to debate and let the audience know which marketing technique worked for you and what you exactly did to solve a marketing challenge. There are no panel discussions. Only Q&As and debates moderated by 1 or multiple subject matter experts who will also add their point of view. It's a brand new concept loved by the delegates of past Intrigue Summits. Marketers will meet to learn about the latest developments in Digital Marketing including Content Marketing, SEO, SEM, Branding and Design, Marketing Automation, Marketing ROI, Mobile and Video Marketing and many more intriguing and relevant topics. With a combination of world-class speakers, a superb theme (Digital Marketing Buyers and Suppliers Rendezvous), a powerful agenda, high caliber delegates (CMOs, Marketing Directors, Digital Heads and Other Senior Marketers) and very high quality networking, the Intrigue Summit is designed to Intrigue and bring a smile on every delegate's face.
San Francisco California and New York City – the USA
Held annually in San Francisco (spring) and New York (autumn), these industry summits attract 1,000 – 1,500 marketing executives from top brands, advertising agencies, publishers, media and programmatic technology providers. With two days of impactful programming, 70+ industry speakers and a variety of networking activities, AdExchanger's PROGRAMMATIC I/O conferences are must-attend for the programmatic industry.
San Diego, California
An invite-only, executive-level meeting of digital marketing leaders in travel; who come together to benchmark, network and share strategies. Expect to meet at least 75 of the most senior-level executives from North America's most successful and innovative travel agencies, hotels and OTAs. You'll be shaking hands with Chief Digital Officers, Chief Marketing Officers, VPs/Heads/Directors of eCommerce, user experience, personalisation and many more!
New York City, USA
SMSsummit is your reliable source for the latest best practices in social media marketing. Over the course of 3 days, this social media marketing conference craft the perfect balance of case studies, deep-dive and how-to sessions — all to equip you with the tools and strategies you need to create a strong-performing, engaging social media presence for your brand.
New York City, USA
If a successful PR campaign isn't measured—did it ever really exist? Measuring PR communications efforts has never been easy. But whether you're working on media relations, social media, crisis management or brand reputation, finding and understanding the most important metrics is now essential—for both your company and your career. At PR NEWS' Measurement Boot Camp, experts will teach you how to tie all of your organisation's PR goals to the KPIs that matter most—and how to use those numbers to sharpen your next public relations campaign or initiative.
New York City, USA
Luxury Interactive will take place in New York City from October 14-15. Referred to as the flagship event for digital luxury executives, this conference makes it possible for industry professionals to meet, connect, and share insights about various online initiatives. Luxury Interactive was established for high-end retail senior-level executives, and the conference brings together impressive speakers who can help luxury brands prepare for the digital future. Previous keynote speakers have come from brands such as Kate Spade, Belvedere Vodka, Lancôme, Tesla and Farfetch.
New York City, USA
Combining the expertise of ClickZ, Search Engine Watch and Catalyst, this exclusive one-day event provides a unique view of the transformation of search marketing and the changing role it plays within a customer's path to purchase. Over half of the Fortune 500 have disappeared since 2000 due to their inability to evolve into the new digital ecosystem. 93% of all online experiences start with a search engine, so understanding how search marketing is evolving is a key priority for both business leaders and of course, SEO and PPC teams, who are creating and executing strategy daily. This one-day event aims to dissect the current landscape, offering a strategic deep-dive into the future of search marketing and how businesses can capitalise on and protect themselves from the sweeping changes driven by voice, artificial intelligence, blockchain, visual and mobile search and more.
New York City, USA
The future of marketing is authentic engagement on a personal level. As marketers its vital we pioneer new technologies, strategies and channels, to achieve this. Bringing together world-renowned CMOs, innovators and experts, The Brand Marketing Summit will inspire and empower marketing leaders to develop their own departments and drive their organisation forward. A holistic cross-industry, cross-discipline approach to effective and authentic marketing driven by innovation.
Denver, Colorado
Social Media Day Denver is a full-day social media conference held on Saturday, October 5th at Metro State University Science Building. This will be the city's 4th year hosting the event which brings together local and nationally recognised leaders in the social media marketing space.
DIGITAL SUMMIT
45+ in-depth, trend-forward digital marketing sessions & workshops – each with tonnes of practical takeaways and ideas to keep you ahead in the digital economy. Your ticket includes access to speaker presentation slides and recordings, for your company to reference and use in your marketing and business initiatives, year-round. Hundreds of seasoned marketers, strategists, designers, and more to mingle and connect with. Meet your customers, vendors, expert resources, friends and colleagues of tomorrow.
Boston, Massachusetts
Martech brings presentations that deliver actionable marketing strategies and tactics to solve confounding marketing challenges. You'll meet senior-level marketers like you who are redefining how their organisations deploy MarTech to achieve business results. And you'll discover time-saving marketing solutions and marketing tools that deliver ROI.
Chicago, Illinois
Every year, 400+ marketers and top-rated speakers spend two days sharing insights into content strategy, promotion, conversion and analytics.
Las Vegas, Nevada
Pubcon, social media and search engine optimization conference, will hold its multi-track and expo event. Pubcon is the longest-running conference in the space. It is also is the only Full-Stack Marketing conference that addresses every major marketing specialty in depth. This conference will offer workshops, sessions, keynotes, main stage speakers and site clinics will cover everything a marketer needs to know, from in-house team building to online marketing strategies to tracking conversions. Attendees will be able to interact with the world's best marketers one-on-one, and in the expo hall can meet vendors with ideas to make day-to-day work tasks much easier.
Seattle, Washington
Seattle Interactive Conference spotlights the convergence of technology, creativity and industry in one of the world's most innovative cities. Thousands of entrepreneurs and online professionals gather for in-depth presentations, workshops and networking events. Sessions explore disruptive technologies and business models in areas ranging from branding, creativity, social media, commerce, PR, content, interactive advertising and more.
Portland, Oregon
LavaCon started in Hawaii (hence our name) to help senior content professionals stay ahead of rapidly changing authoring and publishing technologies. This conference focuses on how to unify content from silos across the enterprise, leverage new immersive technologies, and create stellar content experiences. However, Content marketers, social media managers and marketing professionals share their best practices and lessons learned, network with peers, and build professional relationships that will last for years to come.
Key Biscayne, Florida
Join the Digiday Media Buying Summit, where top marketing and media professionals will discuss the makings of the modern media buying operation, from the ins and outs of brand safety, to what it takes to build in-house agencies.
Denver, Colorado, USA
We invite you to join us at the Four Seasons of Denver. If the sun feels warmer here, it's because you're much closer to it. Meet us one mile above sea level in our laid-back mountain metropolis, and we'll show you how much more there is to Denver than just the great outdoors. Start your morning with breakfast in bed, then head out on foot to explore the independent boutiques and restaurants of historic Larimer Square, which lies just minutes from our hotel doors. Come back for a relaxing treatment at our Spa or lounge for a while by our rooftop pool, then savour a hearty dinner at EDGE Restaurant before walking across the street for a show at the Denver Performing Arts Complex. As for Colorado's incredible skiing, hiking and fly fishing? We've got plenty of that, too.
London UK and Dubai UAE
Successful business strategies are all about connection – with your customers, your partners, your industry peers, and today's trendsetters and leaders. Connect at SAP Customer Experience LIVE and find out how you can transform customer engagement. You'll learn about the innovations shaping customer engagement: differentiated service, optimal digital marketing, smarter sales, and game-changing technologies. Plus, you'll get to network with 4,000+ sap users, partners, executives, developers, and thought leaders for two days of insights and connections that can help you bring your business strategies to life.
London, UK
The Festival of Marketing is a unique two-day experience where ambitious marketers can discover, learn, celebrate and shape the future of marketing. As the largest global event dedicated to brand marketers, the Festival reflects the very nature of marketing – seamlessly blending inspiration and practical application. With amazing headliners, 12 stages of content, insightful speakers and the Festival City brimming with ideas and solutions to your challenges, you will be part of an experience like no other.
London, UK
A two-day event, SearchLove brings together some of the world's leading thinkers in online marketing. Get up to speed on the latest in search, analytics, content creation, optimizing your website, paid promotions and more.
London, UK
Digital Growth Unleashed will leave you knowing how to attract the right audience, align business models with the user experience, optimise the lifetime value of client relationships and introduce you to the right marketing software, technology or tool to make it all happen. Thousands of marketing professionals from over 40 countries have taken part in advancing the art and science of conversion rate optimisation (CRO).
London, UK
The Influencer Marketing Show educates branding managers and marketers, enabling them to make smarter decisions on their influencer marketing campaigns. The Influencer Marketing Show is a B2B event, packed with brands, agencies and Influencer tech platforms who power one of the fastest growing and most exciting global channels available for marketers today. The event will provide a series of panel discussions, deep-dive case studies and fantastic actionable insight that can be used back in the office. You'll learn how to execute creative campaigns that will make your peers, competitors and your boss take note! Whether you are starting out, or looking to optimise your activity – you'll find no better event in Europe to be educated and inspired.
London, UK
Jump ahead of the pack at the most anticipated conference in the Email Marketing Industry. Developed in conjunction with the membership of "Only Influencers", email marketing's most trusted and oldest community. The Email Innovations Summit is designed to make you the smartest email marketing professional. From the latest advancements in marketing acquisition techniques to going beyond responsive design, the Email Innovations Summit will explore, educate, and discuss the cutting edge of the best email marketing software and trends. Educate yourself on the latest email marketing strategies that will drive tomorrow's results, including the latest trends in data-driven subject lines to drive increased engagement. The Email Innovations Summit will also feature a fast-paced shoot-out pitch session where early adopters can experience over 20 beta and emerging technologies and innovations in less than an hour. Attendees will receive a 6-month complimentary membership in Only Influencers, a community of over 500 of the world's leading thought leaders and email marketing professionals.
Southampton, UK
Jam-packed two days in store for you with digital marketing presentations and keynotes for digital gurus as well as for those just dipping their toe into digital marketing waters. Renowned speakers who represent big players in the digital marketing industry. Get the confidence and know-how to grow and advance in your marketing, PPC, SEO, e-Commerce, Web, Social Media and more.
Brussels, Belgium
MeasureCamp is an open, free-to-attend unconference, different from any other web analytics conference held around the world. MeasureCamp is an unconference, the schedule is created on the day and speakers are fellow attendees. Everyone is encouraged to discuss and participate in sessions, even to lead sessions themselves. You focus on what YOU find most interesting and useful. Unconferences encourage discussions & exchange of ideas and are extremely popular in recent years. They provide an alternative to the traditional one-way conferences through a more collaborative social framework for knowledge sharing. With its small discussion group format and the schedule defined and curated by attendees, MeasureCamp provides participants with the ultimate opportunity to learn, develop and network with peers, consultants and vendors.
Brussels, Belgium
Don't miss Digital First, you will experience digital trends, tap into future business potentials and meet all important providers and partners from the digital sector. With a powerful 2-day agenda full of conferences, international networking, opportunities to meet top brands, agencies, experts, leaders & innovators of the digital sector, Digital First is more than ever the leading digital event in Belgium. Renowned national and international speakers will discuss all aspects of the digital industry: IoT (Smart Things, Intelligent Things, Intelligent Apps), Artificial Intelligence & Machine learning, Virtual and Augmented Reality, Digital Marketing, Social Media, Digital Transformation and many more.
Copenhagen, Denmark
The Event for Scandinavian eCommerce and Multi-Channel Retail Innovators. eTail Nordic brings together the eCommerce leaders, innovators and disruptors who will challenge convention and share their proven experience in delivering the truly "seamless retail" experience your customers now expect.
Amsterdam, The Netherlands
Uncover the future of branding at this fantastic conference. Europe's leading branding conference for marketing and creative professionals. OnBrand represents a community of like-minded marketing and branding professionals driving conversations on the future of branding.
Lisbon, Portugal
iGB Affiliate Lisbon returns to the Portuguese capital. You can expect to meet affiliates, affiliate programs and affiliate networks from the gaming industry and beyond.
Dublin, Ireland
Some of the finest globally recognised thought leaders in SEO, PPC, Search Marketing, Paid Social, Analytics and Digital Marketing, who share with you a series of actionable takeaways, content that will immediately improve your marketing strategy.
Singapore
Two content-packed days and 3 tracks for different experience levels. Whether you're new to the industry, or an expert on all things affiliate marketing, we have sessions just for you. We will cover all the hot topics in the SEA region such as influencer marketing, fraud prevention, improving marketing attribution models, mobile apps and technology, publisher discovery. Want to connect with the regions leading digital marketers? Our two-day exhibition will feature key affiliates, advertisers, networks, and technology providers. You are guaranteed to meet and network with more 'Heads of Digital', 'Heads of Marketing', and 'Heads of Affiliate' from the leading merchants in the Asian region. If you would like to be the first to hear when registration goes live you can register your interest.
Singapore
The Digital Marketing & Strategy Innovation Summit is coming to Singapore this October to bring you up-to-date with ever-evolving knowledge. Hear from industry-leading experts and gain insight into the strategies and processes implemented by some of the world's most successful organisations. Topics include Mobile & Content Marketing, Social Media & Influencer and Data-driven Marketing.
Maryland – The USA
MarketingProfs' B2B Marketing Forum is more than a conference. It's the place where leaders, innovators, and people who make things happen and learn about the latest in B2B marketing and share the secrets to success.
UnGagged Los Angeles is an SEO and Digital Marketing conference unlike any other. We dedicate two days to delivering actionable methods and strategies, covering all aspects of online marketing, including CRO, technical SEO, strategy, link building, content marketing, influencer marketing, analytics, affiliate marketing, legal, reputation management and social media. Then, as if that wasn't enough, we also run one-day intensive masterclasses on a range of subjects, giving you the opportunity to go into more depth on your area of interest. This UnConventional digital marketing conference is dedicated to delivering actionable methods and strategies covering all aspects of online marketing, without all the fluff and sales pitches. Some of the key reasons to join in:
Digital Marketing Industry leaders tell it like it is. Speakers are unrestricted; meaning no sales pitches, no fluff, no BS – just actionable methods on what actually works for them.
Exclusive content. All video recording devices are banned from the sessions, allowing the expert speakers to share their candid tips privately to attendees, without the constraints of big corporate agendas.
Get in with the UnCrowd and learn to be the best by networking with an exceptional circle of industry professionals.
All-inclusive ticket. 2 days, 4 Tracks, 40 Sessions, networking events, WiFi and catered meals – all included in the ticket price.
Sydney, Australia.
Youth Marketing Australia is a thoughtfully curated, single-stream conference designed to help marketers & brands keep up with the fast-paced nature of GenZ.  A careful selection of proven experts will share the latest actionable marketing tactics, future-proofing strategies and candid insights from real-life success and failures. YMA will arm you with the tools and know-how to win over the most ambitious, influential and diverse generation yet.
GitHub Universe brings together developers, technology marketers, growth marketers and business leaders solving technology's greatest challenges. Learn and build with the best in talks, training, Github courses and workshops.
This November, the biggest event for Google Local Guides is coming to San Jose, California—Connect Live! Google will be hosting our most passionate creators for an all-expenses-paid trip to Google's campus. You'll get a chance to share tips with other inspiring Local Guides and meet the people behind Google Maps favourite features. To be able to attend you need to be a Google Local Guide Level 5 or above.
Convergence is the only business (B2B) conference/ event that explores the relationship between work, people and combined emerging technologies like VR, AI, robotics, AR, IoT, M2M, gaming, 3D printing, wearables, drones and blockchain. Emerging Technology Business Summit, Expo and Networking. Convergence will give you access to some of the World's best keynote speakers including Samantha Payne from Open Bionics (UK) whose company is a convergence of Robotics, 3D Printing, Healthcare and Games Design. Chris Bobotis, Global Director Immersive, Adobe Systems (Canada) who will be showcasing their new VR / 360 tools.
Chicago's biggest content marketing event is taking place downtown Chicago at The Gleacher Center. Experts in content strategy, analytics, promotion, conversion and measurement will share most actionable insights, tools and techniques.
ONWARD brings together the smartest minds in marketing and technology to explore how AI, digital assistants, and intelligent services will shape our world in the years to come.
RD Summit in Brazil is the biggest marketing and sales event in Latin America. Get solid advice on your inbound marketing and sales strategy and network with a large community of marketers.
PUBCON
Las Vegas, NV
Pubcon Las Vegas features industry experts within social media, digital marketing, search engines and online advertising. Named a Forbes must-attend conference and an Inc. top conference for growing your business — this conference will expand marketers horizons on all things digital.
DMWF Conference & Expo North America will equip you with the skills and knowledge you need to understand and address your future challenges across digital marketing and social media.
This unconventional conference is dedicated to delivering actionable methods and strategies covering all aspects of digital marketing including technical SEO, link building, analytics and content marketing, without all the fluff and sales pitches.
CMSWire's Digital Customer Experience Summi brings together the world's foremost digital and marketing leaders — those who are defining the next generation of digital experiences and leading the teams that make them a reality.
Programmatic has too often left publishers with the short end of the stick. Now, thanks in large part to advancements in header bidding and private marketplaces, publishers are reasserting themselves. The Digiday Programmatic Media Summit will discuss how publishers are wrestling control over their tech stacks.
Internet Summit is a forum about digital commerce. Get practical solutions to apply to your e-commerce, analytics and user experience strategies and to learn about the latest trends in digital technology. You can network with some of the world's leading brands including Facebook.
Sydney, Australia
Startup & Growth Conference. The largest gathering of startups, entrepreneurs, investors, media, and corporate innovations teams. Get actionable insights from the world's best to help you build a bigger, better, faster company through growth and marketing tactics. StartCon – Australia's largest startup and growth conference is back & will be held at Randwick Racecourse, Sydney. This is your chance to network with the entire startup ecosystem and make more than just connections! From meeting the right people to getting inspired, StartCon has it all!
New York, USA.
The annual Fast Company Innovation Festival brings to life the most intriguing stories of innovation, creativity, and leadership. The event is big enough to attract the right people but small enough to let us get up close and personal. The access and information are outstanding, loaded with brilliant creative people who are making a difference in our world. Great selection of speakers and excellent moderators.
DATAx New York is a cross-industry event for business leaders, strategists, and practitioners looking for best practices and strategic insights to help increase business growth and gain marketplace advantage. DATAx provides a unique blend of data-focused content tailored to help you find real-world solutions to common challenges. This conference has been specifically curated to examine the most relevant topics on the minds of data scientists and business decision-makers. With an emphasis on collaboration, DATAx is the event where the technical and strategic conversations that change business models are started.
Tokyo
ad:tech is a global marketing conference, which has been held in major cities around the world. It is where Brands, Agency, Media and Solution Providers comes together to get-to-grips with the latest trends, innovations and technologies. ad:tech Tokyo has grown into the largest international marketing conference in Asia. Last year, the number of Brand Advertisers at the conference marked a record high. Hear and learn about state of the art marketing and management.ad:tech Tokyo is one of Asia's largest marketing conference. For marketing tech vendors, it's is a great opportunity to introduce your service to Asia's largest marketing conference.
Bali
4 Days of Networking, Marketing knowledge and Bali. DMSS conference topics are attention-grabbing & the presenters entertaining. The digital marketing knowledge you'll learn is fascinating and applicable. Afterparties & networking events will create unforgettable memories. When you come to DMSS, make sure to bring the swimmers and sunglasses.
Dallas, Texas
The greatest minds in digital marketing will be sharing their knowledge in an intimate setting presented by the Dallas/Fort Worth Search Engine Marketing Association. This year will provide even more actionable intelligence — whether you're in-house, in an agency, or in business for yourself. This is one of the best Search conferences to learn from the actual practitioners and experts in digital marketing – people who have really been in the trenches and know the latest and greatest about how to make your online presence work for you, your company, or your clients.
New York City, USA
Two days designed exclusively for marketers and SEO agency professionals. Learn actionable search marketing tactics that generate more traffic, higher-quality leads, increase conversions, and stronger sales. This year's conference is a firehose of tips, tactics, and strategies; 90+ unique sessions covering the topics that matter most: SEO, SEM, CRO, analytics, attribution, content, video, mobile, tools, and beyond. Two NEW content concentrations — agency operations and management and local search marketing for multi-location brands. This conference has been curated by the Search Engine Land team, the online search marketing publication.
Winter Park, Florida, USA
Social media conference, training, and analysis from the leading, independent industry voice. Learn what social media can really do for your business.
OTHER DIGITAL MARKETING CONFERENCES IN NOVEMBER
MarTech Alliance Festival
London, UK
MarTech
Youpreneur Summit
London, UK
Digital
Healthcare Internet Conference
AZ, Scottsdale
Industry
Web Summit
Lisbon, Portugal
Digital
Native Advertising Days
Berlin, Germany
Advertising
SMXL Italy
Milan, Italy
Digital
Litmus Live: San Francisco
San Francisco, USA
Email
DX Summit
Chicago, USA
Digital
B2B Online East
Florida, USA
B2B
B2B Marketing Forum
San Francisco, USA
B2B
Internet Summit
Raleigh
Digital
Internet Summit discount code: MT50 for $50 off any pass type
Digital Marketing for Financial Services Summit
New York City, USA
Industry
Social Media Week: London
London, UK
Social
International Search Summit Barcelona
Barcelona, Spain
Search
ad:tech Auckland
Auckland, New Zealand
Advertising
Conversion Hotel
Texel, Netherlands
Conversion
Digital Marketing & Strategy Innovation Summit
Beijing, China
Digital
Open Mobile Summit
San Francisco, USA
Mobile
Open Mobile Summit discount code: Terms100 for $100 off any ticket price
B2B Online Europe (Manufacturers & Distributors)
Amsterdam, Netherlands
Retail

There's no denying that growth hacking is hot and here to stay. But despite the buzz, many businesses still don't have the framework they need to build a successful growth marketing engine. Join a community of data-driven marketers and innovative entrepreneurs who will learn the fundamentals of rapid growth and digital marketing best practices in just two days. The Growth Marketing Conference — Silicon Valley Largest Growth Marketing Event.
WHY ATTENDING THE GROWTH MARKETING CONFERENCE? RAND FISHKIN – THE POPULAR SEOMOZ BLOGGER – WILL TELL YOU!
ADVOCAMP
San Francisco, USA
This conference is all about the "Customer Experience". Advocamp will give you some great ideas on engaging your current following and fostering a loyal customer base. Your marketing efforts will become even more valuable if your leads become happy, long-term customers and advocates of your brand. Expect to see top speakers in the field of Customer Experience from leading global companies.
Digital marketing CMO summit all across the globe. Attendees include Marketing heads, CMOs, CEOs, Publishing heads, Marketing Directors and other decision makers of top notch MNCs, SMEs and Advanced Stage Startups at this digital marketing conference.
South Carolina
Senior decision-makers and business leaders from across multiple industries will join the  Data Innovation Insight Summit, to discuss the most pressing challenges – and opportunities – for data-driven marketers. Key themes under discussion include: recognising your customer needs and desires, how to target your customer, tailor their experience and maximizing your marketing data. From case studies that lift the lid on operations inside best-in-class organisations, to workshops and collaborative sessions that focus on real challenges and future technology innovations, to one-to-one meetings with industry peers offering practical advice tailored to your specific needs, the summit provides you with everything you need to implement your key projects more effectively.
Dallas, Texas, USA.
Join your peers for 2 days jam-packed with digital marketing best practices, latest trends and strategy.
Melbourne, Australia.
Australia's technology community came together to have a conversation about Australia's digital future on a national stage as part of the ACS Reimagination Thought Leaders' Summit. Attendees heard from Australia's foremost tech business leaders and walked away with insights about how technology is shaping our interaction with each other. A new report titled Privacy-Preserving Data Sharing Frameworks: People, Projects, Data and Output, addressing the challenge of safely sharing data while ensuring the privacy of individuals was launched at the Summit.
Sydney, Australia
On-site training and Strategy workshops for marketing teams, agencies and government departments.
HELP US 
 Make a small contribution today so we can continue publishing free content 
Tip 💡Visit these pages if you are looking for only Social Media Marketing Conferences or Social Media for Government Conferences & Summits. Get your accommodation booked with this great Airbnb offer Book today!
BEST DIGITAL MARKETING CONFERENCES
was brought to you by…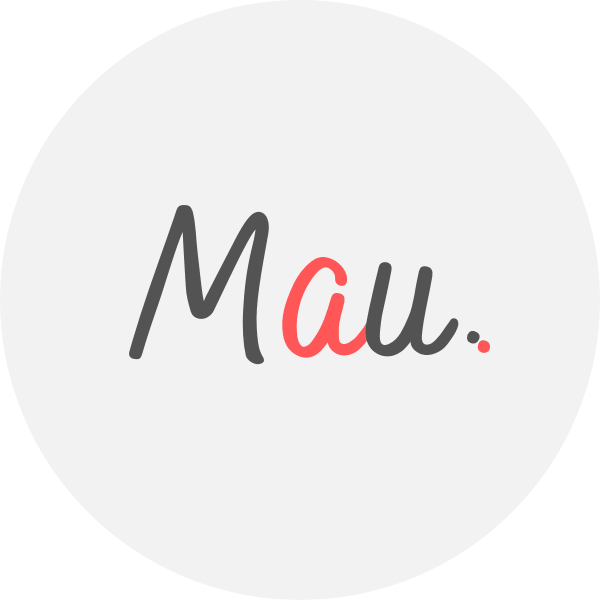 Award Winner Digital Marketer, top Linkedin Influencer, Certified Facebook / Adwords Professional, Certified SEO Consultant, StartUp Investor, Writer, Speaker. 15+ years optimising some of Australia's top brands. MAU.trains marketers via Strategy Workshops & Training Sessions inc his popular Digital Marketing Plan & Social Media Plan templates. MAU. enjoys football, latin music & hiking while teaching Digital Marketing or completing creative photography briefs and conceptual photography assignments. Subscribe to MAU.'s e-newsletter connect on LinkedIn Instagram Facebook
eDigital – Australia's "Digital Marketing" Destination
Share your opinion below 😀 ⇓