THE BEST 12 CRM SOFTWARE FOR MARKETING CONSULTANTS IN 2022
Find below the Top Best CRM Software for Marketing Consultants in 2020. Are you a marketing consultant who wants to implement one of the best Customer Relationship Management Software to automatically attract new clients and retain existing ones? This article will help you :)
THE BEST 12 CRM SOFTWARE FOR MARKETING CONSULTANTS IN 2022 – LIST
Customer Relationship Management (CRM) Software will help you not only to nurture your leads but also maximise their value. Ideally, marketers should be able to power a seamless and scientific customer nurturing program by implementing the right CRM for their needs.
Part of any business sales process includes having access to efficient insights. Any CRM tool you choose should allow you to easily answer questions like:
Which leads and deals are more likely to be won this month?
What are the highest valued leads I should keep focused on?
Which leads or deals am I about to lose?
Your clients' and leads' data is one of the most valuable information you have for improving your marketing consulting business. With every new lead from your website, each additional newsletter signup or every click your ads receive, you're gathering data that can tell you who your most valuable clients are and what they love about your offering.
If your lead generation strategy is working well for your marketing agency, meaning you're bringing in a continuous flow of leads who are interested in your product or service, you're ready to move on to the next step—nurturing leads so you can maximize the value of the leads you worked so hard to obtain.
As your marketing consultancy business grows, so does the amount of clients' data you have to keep track of. And with so much data to sift through across multiple campaigns and channels, it can be difficult to know where to look and what to do with that information.
Most marketing professionals know their campaigns generate helpful data reports, but many don't realize a good CRM platform will also provide the tools to organise and interpret that data on a higher level—helping you interpret who you're talking to (and who you should be talking to).
In this article, you'll learn about some of our recommended CRM software for marketing consultants and these CRM platforms will help you build better client relationships.
HOW TO CHOOSE THE BEST CRM PLATFORM FOR MY MARKETING CONSULTANCY?
Things you should consider are:
Great sales predictions. Does the tool allow you to track millions of data points for every customer and turn them into cutting-edge reports that bring a scientific approach to the way you analyse and forecast your sales?
Alleviate the administrative burden of sales management. Is the tool intuitive enough to easily navigate with ease? Does it include productivity features to remove the burden of administrative tasks and enable reps to focus on their deals?
Get actionable insights. Your CRM should help you identify the right offer, deliver personalised service with excellence and gain happy clients who refer you to their friends and family.
Lead segmentation. Your CRM should be able to deliver the right offer to the right person at the right time in order to win a purchase. According to Keap, sending targeted information to a segmented list draws in four to 10 times the response rate over general information that's sent to a broad audience.
Sales amplification. After a lead becomes a customer, your CRM should help you automate the process of upselling and cross-selling both at the time of purchase by suggesting relevant items, sharing what other customers have purchased, and displaying items that are frequently purchased together or after purchase by drip email communication pieces. Amazon and eBay are great examples of companies that do this really well.
Refer-a-friend incentive program. Some CRM can help your clients get monetary or product rewards when they refer your business to a friend. Clients will have access to a unique referral URL they can share with people they think may be interested in your marketing services. Also, some CRMs may have customised email templates ready for clients to send to their contacts.
THE BEST 14 CUSTOMER RELATIONSHIP MANAGEMENT SOFTWARE FOR MARKETING CONSULTANTS IN 2022 – LIST
Find below some of the best CRM software that offers entry-level pricing (below $300/month). This means we have excluded some premium enterprise CRM platforms such as Salesforce Pardot and others as they are not affordable by new marketing consultants or new marketing freelancers.
User interface: Web
You can promote your marketing agency or marketing consultancy like a pro. Many customers use Act! to turn leads into sales, and win new customers. Have a look at this CRM and get on the path to growth.
User interface: Web and App
Apptivo is a great alternative for new marketing consultants and freelancers as it offers a free entry package to trail the CRM. There are thousands of businesses using Apptivo. If you need extra functionality and features you can pay for the $8/month or $20/month packages and include extra benefits. Some of the Apptivo's key features include:
Better Employee Collaboration: Employees can share their notes with others ensuring you all have a single up-to-date view.
Intuitive Relationship Mapping: You can now map relationships between objects to the minute details by keeping track of hierarchies, partnerships etc.
User interface: Web
When new leads or existing customers call your marketing consultancy, Copper allows you to be informed and prepared with a comprehensive view of all your leads and customers' interactions with your marketing agency, no matter where you are.
Having rich information about each lead and customer, with Copper you can personalise conversations and build trust.
Copper CRM will give you instant access to:
Which services or products they last purchase
When their contracts are expiring
The last time you spoke to them, even down to their birthday and kids' names.
User interface: Web and App
👍🏼  As it has been built for enterprise customers, you will be able to easily scale as your marketing consultancy business grow.
Hubspot is an option for fast-growing marketing agencies or consulting firms that need a more sophisticated offering. Hubspot CRM will help you capture and convert leads in a number of ways: landing pages, live chat, conversational bots, and forms. You will be able to understand your leads by knowing their activity on your website. With Hubspot, you will be able to segment your leads by different parameters and engagement through automated email marketing or ad retargeting.
User interface: Web and App
Insightly is a CRM software for Gmail, G Suite and Outlook. Marketing, Sales and Projects together at last on one cloud-based unified platform.
User interface: Web and App
Keap (former Infusionsoft) helps you grow your business, improve customer service & increase sales. Choose the right package to fit your business or start a free trial now. Their Grow package can be useful for marketing consultants and marketing freelancers allowing you to quickly respond to client needs, and house all your client activity in one place.
User interface: Web and App
LeadSquared is a lead conversion tool that helps you convert your leads by combining marketing automation, a CRM, and a conversion prediction tool to increase your sales. New leads are driven down the funnel, nurtured, and smartly analysed to close them. The automation for leads will start the moment your prospective customers sign up or channel your inbound prospects from wherever tool they're captured. It can be integrated with other tools via Zapier. LeadSquared helps firms automate sales, bringing efficiency to all the touch points where sales executives are involved including call centres, feet-on-street force, and other areas including digital where consumer purchases take place. LeadSquared provides the firms with tools to easily onboard vendors, and do verifications and collections.
User interface: Web and App
👍🏼  Popular and robust platform.
Yeah, the chimp has grown up and it is no longer just sending emails. Today, Mailchimp is a complete Marketing Software that offers a CRM that scales as you do. With MailChimp, you will be able to find everything you need to have relevant conversations with your clients – whether you're building a brand new audience or you have thousands of contacts already.
User interface: Web and App
Nimble CRM is a great CRM for small marketing consultants. Nimble is a simply smart CRM for Office 365 and G Suite that works everywhere you engage customers and prospects, both on the go and while in the office.
User interface: Web and App.
Pipedrive offers some of the most visual and intuitive pipelines. The set-up is fast and easy and you can do email marketing record calls and manage your sales goals in a Calendar. Designed for salespeople by salespeople. Pipedrive is currently used by 90k+ clients. You can try it for 14 days free of charge. It offers many integration & add-ons.
User interface: Web and App
ZenDesk is a CRM option for marketing professionals and freelancers, providing the foundation for managing clients' relationships at scale. ZenDesk bought Base CRM in Sep 2018 and now they can help you enhance your sales processes, productivity and pipeline visibility by easily analysing leads and sales data.
As not all leads and opportunities are created equally, ZenDesk will help you focus on the highest value leads and deals through automated scoring rules using funnel analytics.
ZenDesk also gives you the tools to ensure happy customers not only buy more but also promote your services and products to other potential customers.
User interface: Web and App
You can run your entire marketing consultancy business with Zoho's CRM. 50+ million users, yes that's right, many people trust this CRM.
CONCLUSION
CRM software and platforms are extremely popular for a reason: they are designed to bring cash to your business.
Now the challenge is to choose one that ticks all your "must-haves" and offers functionality that will make the job of your converting your leads' pipeline easier.
If you tend to work mainly from your Pad or iPhone, check out their app reviews as some may be better than others.
NEED HELP?
Do you need support choosing the right CRM software? or need advice on how to set up your customer nurturing program on your chosen CRM? Book a consulting session by contacting us today
💚 Want to feel amazing today? Support us! We will jump with so much joy!
💌  Join 5k+ subscribers and receive the best digital marketing tips!
THE BEST CUSTOMER RELATIONSHIP MANAGEMENT PLATFORMS FOR MARKETING CONSULTANTS
was brought to you by Mau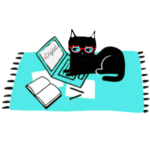 Mau is a certified Facebook, Google Ads, SEO specialist, keynote speaker and one of Australia's top marketing influencers. Mau offers digital marketing strategy support & training. Mau's premium Digital Marketing Plan & Social Media Plan templates are used by thousands of marketers.
Join 5k+ subscribers receiving Mau's newsletter