BEST 33 CALL TRACKING SOFTWARE  2019
When run Digital Marketing Campaign such as Google Adwords (PPC), facebook ads or LinkedIn ads, you certainly want to pay attention to how many users of those people who are engaging with your ads are actually making your phone ring.  Knowing what exact campaigns are making your phone ring will surely help you optimise your digital marketing dollars.
Find out Best 33 Call Tracking Software in 2019 below…
WHAT IS CALL TRACKING
The best call tracking software vendors will offer you phone numbers that are unique to your specific marketing campaigns. These numbers can be forwarded to your main business phone number so you'll still get all the calls as normal.
With call tracking like this, you can connect different unique numbers to various campaigns and get direct data as feedback that you can use to plan the future of your promotion and marketing campaigns.
CALL TRACKING KEY BENEFITS
Track calls at the keyword level, as well as campaigns, ads, ad groups. Assign call tracking numbers to specific campaigns: Facebook ads, Google Adwords, and a different set of call tracking numbers for Bing ads. This will make it clear exactly which source, campaign, and even keywords that are driving calls for your business. For instance, you might find that your traditional media "call lead" performance is actually weaker than online media, therefore you will assign more spend to Online campaigns.
Ensure no important call is missed. With call tracking system in place, you can count on the number of call conversions through your marketing channels and also determine overall call volume of your business being missed, received or connected. MyOperator's call tracking system is designed to facilitate all these aspects.
Site Optimisation. Find out which pages or sections of your site actually make people call you! by implementing dynamic numbers for specific landing pages or sections of your site.
Sales Team performance. Measure the overall performance of staff member by listening to the recorded calls.
Mobile vs Desktop. Know whether mobile searchers actually bring you more and better calls than desktop searches. you'll be able to explore this possibility and use the information to improve your online campaign increasing your ROI.
Create a callers' database of the calls tracked. Use the database to reconnect with them for repeat business.
Forward Calls to the Right Staff Members, Fast. The sales and support staff at your business needs to be able to respond to customer requests quickly. Enter customer call tracking software, which makes call forwarding easy and can improve overall customer satisfaction.
MOST COMMON CALL TRACKING SOFTWARE FEATURES
Your call tracking software dashboard should be able to offer you insights on:
Analytical Reports. Get call reports of your business. Understand the work processes of your business by analysing the call accountability.
Call recording: listen the call! did your sales rep converted the call? You will be able to find out.
Volume of calls
Where calls are derived from
Length of calls
Ring time
Geographic data of callers.
Caller ID
Call routing
TYPICAL CALL TRACKING SET UP
All you need to do is set up the unique numbers and dynamic numbers to gain a little more insight into your marketing as a whole and find out what those calls to your business really mean.
THINGS TO WATCH OUT FOR WHEN DECIDING ON A NEW CALL TRACKING SOFTWARE
Set up costs. Are they offering free set up? what does that really include?
Can they integrate with your Google Analytics and Google Adwords data? how much is the integration?
Can they integrate with your CRM? SalesForce, Hubspot, Infusionsoft, Podio, Trello, Zoho, Insightly, Asana, Basecamp, etc.
How much is cost per second for every call?
Can you download call recordings  once you move to another provider? If so, is it free?
Can you port your current numbers to the new software? any fee?
How long they keep the call recordings available for you to listen?
Can you transfer 1300 or 1800 numbers once contract expires and want to use a different provider?
Can they offer you a free trial for few months? Trials are a great way to learn and understand how some of the key features you are interested in actually work. You know will quickly if its a good fit for your company or agency.
Is it a start-up or an already established business? If it is a start-up, who are they main investors?
How accurate is their geographic data? What system or methodology do they use to know where the caller is located?
Can they track calls from users finding your business on Google Maps and/or Apple Maps?
What is the call workflow offering? Is it easy to set up and update if needed?
Is their reporting easy to understand? Can you create custom reports? In some software, the reporting can be a little trick to get a hang of.
How reliable is the data attached to each call? Do the caller names attached to each call actually matches the ones from you leads reporting?
Can they offer cross-device call reporting? so you know what type of devices tend to convert more than others?
Do they offer an mobile app so your sales team can listen the calls on the go? can they easy call back right from the phone?
Things are not always roses. Do they offer tech support 7 days a week 24 hours?
If you are a marketing agency, is it easy to mark up the call pricing?
BEST 33 CALL TRACKING SOFTWARE  2019
ActiveDEMAND call tracking software offer business owners and marketers software to manage multiple call tracking campaigns. You will be able to track incoming phone calls and also helps you get your phones ringing. Some of their best key features include:
Tracking. See exactly what incoming calls are occurring as a result of your marketing campaigns. Track calls from any campaign; PPC, SEO, social media, display, ad media and even offline advertising.
Phone numbers. Set-up as many call tracking numbers as you like. Choose from toll-free call tracking numbers or enter your desired area code and choose a number from the list.
Fast set up. Creating a phone call tracking number for a campaign can be done in under a minute. There is no application or approval process.
Great reporting. See real-time details of all your tracked phone numbers. You can measure campaign results and optimize future campaigns.
Reach out to prospects. Get them to pick up the phone via email marketing, social media campaigns, SMS/TXT messages, call-to-action landing pages.
Analytic Call Tracking allows you to easily host your own call tracking service. Analytic Call Tracking has been built for businesses and agencies.
Price: flat rate $99/month. Usage costs are passed directly through Twilio. You will need a Twilio account in order to run Analytic Call Tracking. Your cost per phone number, minute, text etc. is handled by Twilio and is subject to their pricing.
Some of their best key features include:
Real Time Tracking. Get up to date call data with the real time dashboard for each client. Need a report, generate reports quickly.
Blacklist/Block Calls. Make multiple blacklists, which are lists of phone numbers you want to block. No more telemarketers!
Simple Configuration. You can configure a new tracking number and assign it to any company/account in less than 30 seconds.
No Contracts. No contracts, no setup charges, & no shenanigans. Only pay for what you use, when you use it.
AvidTrack is a call tracking platform that track phone calls back to all your marketing and advertising channels: Search, Social, Display and Print using AvidTrak supplied numbers and tracking software.
Price: Phone number monthly rental for Australia: $7.5. Call per minute: landline: $0.11 mobile: $0.3
Some of their best key features include:
PPC Keyword Call Tracking. Use Dynamic Phone Number Insertion to know which PPC keyword works best in creating phone call leads. Use Conversion Path Report to know which web page(s) engage your audience and create calls.
Enterprise Call Tracking – Use Your Own Numbers and Minutes with AvidTrak software to save Big on call tracking costs.
Call Recording, Greeting, Whisper, Voicemail and IVR. Record phone conversations of your incoming calls and playback on any device. Greet Callers with custom messages and Whisper Source-of-Call to Call Attendant. Utilize Voicemail feature to answer calls, retrieve voicemail, email voicemail recordings and transcribe voicemail recording. Implement IVR – Interactive Voice Response to route calls to Sales, Service, Accounting and other.
Call Tracking for Agencies. Pay $0 per month for setting up and using your White Labeled Agency Platform. Setup and manage hundreds of clients on your agency platform. Issue individual login to each of your client. Create and deliver automated account performance reports to your client base.
Free Trial and Easy Setup. No-Contract-Setup is easy and takes less than 5 minutes. Choose from thousands of toll free and local numbers that allow advanced call routing.
Analytics, API & Platform Integrations. Report your Call Conversions into Adwords and Google Analytics. Deliver Call Conversions into Marin Software, IMPAQT bid management platforms. Use the API for customized proprietary reports.
Calldynamics call tracking software helps you to accurately track and measure phone calls coming into your business you know are making you sales, but are unsure where from, so you can eliminate costly guesswork and say goodbye to expensive marketing waste. Track the sources of your telephone calls with laser focus. You have the choice of going as light, or as deep as you want into traffic sources and keyword, so you can understand what's working and what isn't. Stop spending money on marketing that isn't working and learn valuable insights about your customers.
Price: Packages start at $40/month for one phone number.
Some of their best key features include:
Real-time Call Reporting. Get instant access to data with real-time call logging. Your reports include keywords, the marketing source, and a call recording.
1300, 1800 & Local Numbers. A 1300 number gives your business a national and professional image, while a Local number provides greater local targeting.
Call Surveys. With an end-of-call feedback survey set up at the end of each call, you'll be able to identify which of your keywords are attracting hot, warm or cool leads.
Call Recording. At the end of each call, a link is available to play back or download the recording. It can be used to train your staff and refine your sales scripts.
Powerful A/B Split Testing. Create insightful A/B split tests that provide you with valuable marketing data. Got different landing page versions? Test them out.
Live Integration With Google. Call data into Google Analytics & Google Adwords, so you can track call conversions.
CallFire's call management software, or VoIP call tracking, can help you swiftly identify which advertising channels are the most effective for your business.
Price: Packages start at $/month
Some of their best key features include:
Use our phone number tracker on incoming calls to find out how long phone calls last, whether your employees are handling complaints efficiently and where customers are hearing about your business.
You can purchase a local, toll-free track phone number – or multiple numbers. Use 800 number tracking to find out the source of leads by tracking a call from a specific advertising channel or region.
Keep a record of customer conversations with callfire call log software.
Monitor calls and study your call analytics to see which phone numbers are pulling in the most leads. Grow a call tracking database and customer call log.
Custom notifications routed to your email or mobile device.
CallN is a VoIP call recording solution by Telstra Australia which allows you to analyse calls, improve sales, train staff, is used for compliance and improving your relationship with your customers. CallN software is used in over 50 countries worldwide. CallN is easily deployed on your IP-PBX system, and provides cloud-based phone recording across your entire office by connecting to each handset.
Price: Packages start at $/month
Some of their best key features include:
CallN will record any and all VoIP calls that your business makes and receives, 24 hours a day, 7 days a week, and can be accessed on CallN's cloud server. You can choose which handsets or soft phones you would like to record, the types of calls, and the minimum call length. Recording for individual handsets can be temporarily or permanently disabled at any time by an administrator or optionally  by a user with a key short-cut on their keypad.
Playback and analyse from any device. As CallN is cloud based, listening to your calls is as simple as logging into your online dashboard from any device, and choosing a call to listen to. Improve customer relations.
CallN improves customer relations by giving you the chance to hear your staff interact with customers, allowing you to know how to improve staff performance.
Easy integration with SalesForce. Rather than have multiple systems, we integrated CallN analytics right into Salesforce. So now you can use CallN data as part of your Salesforce workflows.
CallN lets you create custom Groups for user handsets. Calls can also be tagged with standard or custom Tags to better categorise the calls by type. Individual calls can be annotated with comments or even use our Rating feature to rank calls to a measurement or performance scale of your choice.
Search and filter. Find what you want when you want. CallN's search interface allows you to search by key word and use a wide array of standard and custom filters to find what you need quickly.
Analytics and reporting. CallN provides you with powerful analytics to help you understand your customers and how your team works. CallN is often used as a tool to train Sales and Customer Support teams to help improve sales and service skills, improve performance, but really you can and should use CallN where ever you talk to your customers. The relationship you have with your customer is key to your success. CallN can help provide the insight and be a tool for positive improvement and change.
Security. Communications between CallN cloud servers, clients systems and internet browsers are secured using a 2048 bit secure SSL certificate. You also have the option to encrypt your call recordings at rest on our cloud servers. CallN has various servers around the world and stores your data in your geographic region. If you are located in the USA your data is stored securely in USA, EU customers in the EU, and Australian customers in Australia.
Callrail is a call tracking and analytics software for Australian marketers.
Price: Packages start at $30/month including 10 local phone numbers + 500 local minutes.
Some of their best key features include:
1300, 1800, and Local Phone Numbers. With access to local and national numbers, you can set up numbers instantly in our intuitive dashboard and start receiving phone calls immediately. With free call recording and custom call routing, you're well-equipped to qualify leads and improve customer service.
Analytics and Reporting. Know which campaigns are driving calls by viewing our clear, intuitive analytics dashboard. Analyze your call data by marketing source, landing page, PPC keyword, time of day, and more. Easily export data for analysis and reporting.
You can add a mini script to your website and every phone number in your website will automatically change to one of the numbers you have in your pool.
While label available for agencies.
14 days free trial.
Price: Packages start at $/month
Some of their best key features include:
Price: Packages start at $25/month including 5 local phones numbers and 400 minutes of recorded calls. After than 6.6 cents per minute.
Some of their best key features include:
Call Recording. Call recordings keep your call center running. Without effective call recording, you lose out on a contributing aspect of employee monitoring and quality assurance. Recordings are available for download in the call log in case you need to save a recording for training or guidance purposes.
Call Routing. Various routing options are available to distribute leads in different ways. Hunt group evenly distributes inbound leads between all agents. Multi-ring sends the call to each agent at the same time for whoever answers first. Follow-me rings in a specific order that you set up beforehand.
Call Logs. Detailed call logs update in real time, providing specific information on each inbound call. Call logs display the campaign the call is from, caller information, the agent who took the call, the keyword the call came from (if from a PPC campaign), and provides space for notes and a disposition.
Real-Time Reporting. Stay up-to-date and in-the-moment with real-time reporting. In-depth calling analytics are compiled on the platform, giving you the option to break down information as necessary. Separate by campaign, state, call duration, minute usage, hour of the day, day of the week.
Click to Call. Insert a code snippet into your website that allows users to enter their phone number. Once they submit their number, an outbound call will automatically be placed out to them, a message will play, and then the call will forward onto your call center. From there it will funnel into your call routing pattern.
SMS/Email Alerts. Never miss another call-back opportunity with SMS and email alerts. Whenever you miss an inbound call, the software pushes an SMS message to your phone, an email to your computer, or both, depending on your settings. With this instant notification of a missed call, you can return it immediately.
Price: Packages start at $/month
Some of their best key features include:
Call Tracking Metrics helps marketers track all incoming communications back to campaigns and leverage call management features to engage leads quickly.
Price: Packages start at $19/month. Local numbers $7.5/month. Call minutes: $0.125. Text: $0.018
Some of their best key features include:
Optimize online advertising campaigns to maximize conversions. Each time a phone call comes into one of your tracking numbers. CallTrackingMetrics matches a specific website visitor to each call, providing you with valuable insight on how your customers are finding you. All calls are tracked and associated to the correct online advertising channel.
Track online sources like: Google AdWords, Google organic, Display and remarketing, Click-to-call, Social media
Capture critical data with every call: Advertising channel, the ad that led to the call (including the match keyword, campaign, and ad group), pages they viewed on your website, the caller's name, number, and location, referring site.
Your calls will be appear immediately in CallTrackingMetrics reporting and will also be sent into Google Analytics as events, which can be sent into Google AdWords as conversions. This allows businesses to optimize their website and their campaigns around call conversions without the hassle of trying to match up data from different systems.
Form Submissions. Associate website visitors with click to call form entries and connect prospects with agents instantaneously.
Text Messages. Integrate text messaging into your advertising call tracking for faster, more effective communication.
Mobile Call Tracking. Link phone calls and conversions back to mobile searches and mobile website visits so that you can optimize advertisements and deliver best in class response to callers.
Price: Packages start at $/month
Some of their best key features include:
CallView360 call tracking allows you to make informed sales and marketing decisions. Know where your leads originate, and monitor how they are being managed, and see the 360° view of your business.
Price: Packages start at $19/month
Some of their best key features include:
Track calls to their source. Quickly determine the source of any call, whether offline or online – so that you can make the most informed decisions about your marketing budget. Easily identify what is driving the most business to your company.
Track your ROI on all marketing campaigns. Understanding the ROI of your marketing campaigns is a necessary metric for any business. With CallView360® you can efficiently determine the ROI of all your TV, radio, print, and digital advertising channels, and effectively monitor which are generating more sales for your business.
Effectively train your employees with call recording. CallView360® call tracking is capable of recording yours calls. Listen to the calls instantly on your easy to use dashboard. Call recording provides invaluable insight to train employees, maximize skill sets, and ensures that every customer call is successful.
Dynamic Number Display – Automatically change website contact numbers for each unique visit.
Keyword Attribution – Know which keyword phrase and online lead source deliver the most calls.
Great insights. Customisable menus and graphs allow you to collect campaign data, producing accurate calculations of your cost per call, cost per lead, and ROI. Analytics that go beyond basic demographics to inform ad response, specific location of callers, the timing of calls and extracted information related to age, income, marital status, children, home value, own/rent etc… Your sales staff can leverage that intelligence to close sales, while recordings allow you to hear your customer, and compare the effectiveness of sales strategies.
Easy consumer research. call recording allows marketers to conduct market research against their most important audience segment—buyers and prospects that have raised their hands! Now you can conduct consumer research with breadth and scope for a fraction of the cost of traditional focus groups that can cost tens of thousands of dollars or more.
Available API. open access to APIs allowing access for other applications to analyze and compare. CallView360 and its alerts system is very flexible being able to push new call notifications in realtime to an arbitrary endpoint.
Price: Packages start at $/month
Some of their best key features include:
Watch your customer's full journey from search through your website, to call & conversion. Clixtell's call tracking software reveals which search keywords, campaigns and websites drives in call conversions. Their call analytics tool will feed your Adwords account with call tracking data and help you increase return on ad spend.
Price: Packages start at $40/month
Some of their best key features include:
Local & Toll Free Phone Numbers in the U.S. & Canada. Choose from thousands of local & toll free phone numbers available to you instantly. They have phone numbers in virtually every area code – local or toll free.
Instant phone number set up: When you set up a new marketing campaign, you can't wait for weeks or days for your tracking phone number. When you order a phone number through our dashboard – its ready to take calls immediately.
Port your existing phone numbers. Easy to port it over & start track calls. Porting a phone number is free.
Dynamic phone number insertion will automatically show the right phone number to each website visitor. Get up & running by adding a simple javascript snippet to your website or use their wordpress plug-in.
Campaign, visitor and keyword level tracking. Know which keywords, ads, campaigns and landing pages are producing call conversions. You'll be able to optimize your campaigns and keywords by solid call conversion data.
Offline marketing campaigns call tracking. Assign a tracking phone number to track & measure phone calls everywhere: print ads, T.V., radio, email marketing or anywhere you like.
Call recording. Record your sales calls to estimate phone lead quality, train staff members and increase sales. Call Recording is included free with every Clixtell account.
Website visitors journey. See how visitors behave on your website before the call, which page they were on when they made the call, and what actions they take on your website after the call. Identify the pages that deliver phone calls.
Price: Packages start at $/month
Some of their best key features include:
Convirza offers call tracking to easily capture and analyse phone calls, so you can convert more new customers. Whether you're a small business owner or an advanced enterprise agency, Convirza is a call tracking tool and solution provider worth checking it out to optimise your marketing spend and results. Convirza offers hundreds of thousands of call tracking numbers in inventory.  These include local, toll free, and vanity phone numbers for the United States and Canada. Need a local phone number? They offer local numbers for any area code. Marketing campaigns can often benefit from toll-free phone numbers, you can readily add 888, 877, and 866 numbers. Easily take your inbound call volumes up a notch with Vanity numbers. Vanity phone numbers are proven to increase inbound calls by as much as 30% according to Convirza.
Price: Packages start at $29/month and includes 10 numbers and 600 minutes.
Some of their best key features include:
Easy phone number transfer. You can easily port your existing phone number.
Keyword and visitor level tracking. Discover the web pages, keywords, campaigns, and ads that effectively drive revenue. Analyze the customer journey from click to conversion and every step along the way.
Dynamic number insertion. Source and Session based Dynamic Number Insertion options to track each visitor every step of the way. Easy to configure and you can get tracked phone numbers added to your website in minutes.
Multi-channel attribution. Identify within the explosion of marketing channels, which channel is most effective for you. Simplify how marketing captures the metrics you need to get actionable information for PPC, search, social, remarketing, and offline campaigns. Learn how each component influences your customer's path to purchase.
Multi-touch call attribution. Go from the first touch, to the purchase, and track progress all along the way. Multi-touch call tracking is a critical component of understanding your Online and Offline marketing success. Capture insights from paid search, digital spend, direct mail, television, radio, or even print ads and understand which touches win the business for you.
Complete caller details. Append detailed caller ID data to each and every call. Easy to create a lead for a new prospect or follow up with a customer. Coupled with call action features, you can get any and all details delivered.
Email SMS/TXT notifications. Keep in the loop on what is happening before, during, and after calls with customisable notifications. Get notified in real time when an opportunity is lost, a lead comes in, or even when a call is a hot lead.
Great integrations. Integrate with Adwords, DoubleClick, Acquisio. API and webhooks available.
Advanced call routing. Define advanced call flows by leveraging automated interactive menus (IVR's), greetings, Geo routing, scheduled routing, and rollover, quickly and easily configured with the call flow builder.
Trigger marketing automation. Automate the customer journey after a very successful phone call or recover a customer after a bad call with your own set of triggers.
Price: Packages start at $/month
Some of their best key features include:
Analyse call data to gain insights into what happens before, during and after the call. You'll be able to follow your lead's journey from the marketing initiative that sparked their interest, through to the phone conversation with your team so that you can more effectively optimise marketing campaigns and streamline budgets to maximise the return on investment.
Price: Not available.
Some of their best key features include:
Route calls based on the caller's postcode or transfer the prospect to the nearest store depending on where they're telephoning from. The ability to record the conversation is of significant benefit to companies that regularly train their staff and endeavour to maintain superior levels of quality.

 

Call reporting. Call data is sent directly into Delacon's reporting tool and Google Analytics ready for analysis.
Call recording. Recording calls will give you a better understanding of your customers.
Email notifications. Each time a call is made, Delacon system automatically sends a call alert email.
Price: Packages start at $/month
Some of their best key features include:
DialogTech provides the only platform for end-to-end call attribution and conversion essential for data-driven marketers. DialogTech's platform solves one of the most pressing challenges in today's mobile-first world by eliminating the black hole inbound calls create in understanding true marketing performance. And as marketers face mounting pressure to drive not only leads but revenue, DialogTech's platform empowers marketers with the call attribution data needed to confidently invest in campaigns that drive calls, as well as the conversion technology necessary to convert callers into customers. DialogTech serves as a strategic partner to over 5,000 enterprises, agencies, and fast-growing companies across a wide variety of industries. G2 Crowd has once again positioned DialogTech as a Leader, the highest ranking, in their latest call tracking software report.
Price: Available once you request a demo.
Some of their best key features include:
Price: Packages start at $/month
Some of their best key features include:
Infinity's call tracking closes the gap between online research and offline calls. Customers will still purchase small products online, but when it comes to big ticket orders, customised requirements, or high value services many still want to talk directly with a business on their path to purchase. Knowing what's driving those calls is a cornerstone of a responsible, growth-focussed marketing strategy.
Price: Packages start at $/month
Some of their best key features include:
Directly track your sales to the initial source. By integrating our call tracking technology with your CRM platform, you won't just see the calls your activity is generating, but the outcomes too. Easily calculate the ROI by seeing the revenue generated compared to your marketing spend.
Cut waste. PPC clicks can be expensive, especially if they aren't converting.While some PPC clicks will lead to calls and sales further down the funnel, some lead to nothing. It's crucial to identify what keywords are simply draining your budget and bringing you nothing in return.
Local Numbers. Use both dynamic and fixed call tracking numbers with a local number Infinity provides local numbers for all UK regions to help maintain a strong brand in areas local to your business. If your business is looking to expand, Infinity also provides international call tracking numbers for over 75 countries.
Whisper. Knowing the context of a call when you answer it will allow you to provide a far better service, the type that people expect when they contact a more independent business. Infinity will tell you where a caller came from, when they call you up.
Trackable offline numbers. Use flyers, posters, broadcast adverts, or business cards to advertise your products and services, create fixed trackable numbers with Infinity to see what's working.
Call recording. Record every inbound phone call with a view to improving your touch points throughout the customer journey. Capture call outcomes correctly to facilitate continuous improvements, train your staff in improving their phone manner, and make sure each conversation is better than the last.
Missed call alerts. make sure you don't miss a potential customer or client during peak times (such as lunchtimes and evenings), or when you're out of the office. Perfect for businesses where client needs sometimes mean the office isn't always fully staffed.
Call forwarding to mobiles or other sites if staff are away from the phone, maximising the meaningful connections you make with customers without investing in call centres or extra office space.
Infogamy is not only a Call Tracking software but also a Call-Center Solution Integration. Adds information such as: the phone number of the caller + Instant DB scan for previous contacts (doesn't matter the channel) and the previous contact results. You can see in real time how many leads are handled and accommodated accordingly; Identify your sales reps best-performers for the shift/ day and assign more leads to them; Identify when the number of your website visitors increase or decline and accommodate staff changes accordingly.
Price: Packages start at $/month
Some of their best key features include:
Early Analytics provides you with the information you need to make decisions on How, When and Whom to route and close your inbound leads collected on your website's forms and landing pages, on a case-by-case basis, assuring maximum efficiency and revenue.
Google Analytics Integration. Provides you with the information such as: New/Returning visitor, Device used (Mobile, Desktop, Tablet), Traffic Source, Campaign, Adgroup and user Landing Page.
Chat Analytics Integration. Adds information such as data on which page the chat was conducted and the entire conversation. when using multiple chats (support / Sales / other) you can receive the chat subject.
Call Centre Solution integration. Adds information such as: the phone number of the caller + Instant DB scan for previous contacts (doesn't matter the channel) and the previous contact results.
Real time insights. See in real time how many leads are handled and accommodated accordingly; identify your sales reps best-performers for the shift/ day and assign more leads to them; identify when the number of your website visitors increase or decline and accommodate staff changes accordingly.
Zapier and wordpress integrations available.
Price: Packages start at $/month
Some of their best key features include:
Media Hawck Call tracking shows which of your PPC, email, social, print, and other marketing campaigns make your phones ring. Track your advertising response with local and toll free numbers and improve sales conversions from all your online and offline marketing campaigns – even internationally.
Price: Packages start at $/month
Some of their best key features include:
International local and toll free dynamic and static telephone numbers.
Fully customisable reports and end-to-end marketing attribution.
Integrations with popular platforms including Google Analytics, DoubleClick, HubSpot, Salesforce, and more.
In depth and easy-to-understand phone call reporting, including custom URL tagging, secondary dimensions, keyword level tracking, and call scoring.
Missed, key, and received call alerts.
Powerful call management including: call recording, whisper, benchmarking, and scoring.
Advanced call handling includes: queuing, mailboxes, re-routing, IVR, and business continuity.
API and FTP feed.
Price: Packages start at $/month
Some of their best key features include:
Nimbata offers a call analytics platform so that marketers can optimise sales, spend budgets smarter and enhance the visitor experience. By attributing marketing efforts to calls, marketers finally obtain a true omni-channel view on what drives consumers to act.
Price: Packages start at $15/month. Local Australian Numbers can be obtained at $3/mont. Listening to calls in the Starter pack is free of charge and is included as part of the platform fee.
Some of their best key features include:
Tracking numbers. Nimbata offers Local or Toll Free tracking numbers from over 200 countries and thousands of regions. Place these on the marketing assets you wish to track inbound call activity from. Assets can include digital touch-points such as landing pages, paid search, display and social. They can even be offline sources such as newspapers, magazines, radio and TV. When visitors or prospects place a call to a tracking number, our platform forwards the call to your existing phone line or call center – with no change in the process – business as usual.
Real time data. Calls and what drove them are analysed and presented to you in real-time.
Dynamic number insertion. Publish the Nimbata pixel on your site (with our WordPress Plugin, Tag Manager or JS in-line). This will dynamically swap your existing phone number with one from a pool of private tracking numbers provided by Nimbata. When visitors call, the software captures customer profile data along with the attribution data that drove the call. Through cookies, these numbers follow visitors as their journey continues.
Call Scheduling. Ensure that your calls will always reach the right agent. Set up different routes to different destinations on workdays, holidays or any other occasion. Customize your setup by hour or minute to route calls anywhere within the day. For example, forward calls to your main line during office hours, your mobile during after hours, your help desk for support, or to sales for new leads. Furthermore, our geo-routing capability allows you to specify the destination based on callers' location or prefix.
Multi-line ringing will route calls to all assigned destinations. When the first agent picks up, the remaining phones will stop ringing. Similarly, priority ringing will forward the call to your destinations in round robin. If the agent does not answer, the call will be routed to the next available destination.
Call greetings. You can enable call greetings & recordings for any tracking number or destination you choose. Simply provide the audio file and enable it with just a few clicks. The embedded media player from your app then lets you listen to your recordings.
Call Whispers allow your sales agents to better prepare for calls by informing them of the source prior to it. The whispers solution plays a customized message to the called party notifying them of the campaign from which the call originated. The calling party continues to hear ringing until the recipient decides to accept the call by pressing a specific number on the dial-pad. To begin with whispers, simply upload the audio file for each campaign and enable the feature – it integrates seamlessly with all of our routing options.
Integrates with Google Adwords, Google Analytics, WordPress, Hubspot.
Price: Packages start at $
Some of their best key features include:
Telmetrics has been built to help online directories, advertising agencies or call intensive marketers measure, prove and improve the effectiveness of advertising campaigns.
Price: Packages start at $0.035/minute per call, including call recording, scoring and routing.
Some of their best key features include:
Call routing. Automated call distribution technology to route calls to the right person. Use dial pad interactions or time schedules to provide a great customer experience and make sure valuable prospect calls are not missed.
Call Recording. Record call with high quality and clarity. Evaluate if a call can be qualified as a lead. Determine which sources deliver the best quality callers or to evaluate service levels and train your sales team.
Text and SMS enabled call tracking numbers, for a new communication channel.Telmetrics' call tracking numbers are text and SMS enabled, allowing you to communicate and generate leads in new ways.
Caller profiles. Every call you receive can be matched with a database of rich data to provide you with valuable demographic details about the caller such as age, gender, income, education, etc.
Call scoring. call algorithms analyse conversations to detect purchase intent and flag calls accordingly. This allows you to further optimise campaigns and adjust advertising spend.
Dynamic number insertion. Automatically replace your website phone numbers with dynamically generated call tracking numbers and get keyword-level call and text attribution.
24/7 support. support team is known for its technical excellence, deep product knowledge, fast response times and helpful and friendly approach. The team is available 24/7 to answer your questions or solve any problems.
Quality numbers and calls. Every number you acquire from Telmetrics is thoroughly screened for quality. We quarantine every number to make sure that it is not receiving unwanted calls.
Customisable. From features to integrations to custom development, the software can deliver exactly what you need.
Facebook integration. Track calls and texts generated by Facebook ads right within Facebook Ads Manager and discover which of your ads is more effective at driving calls.
Other integrations: Adwords, SalesForce, Hubspot, DoubleClick, WordPress, Slack, Marin Software.
Choose from thousands of local and toll free phone numbers (866, 877, 888). in the United States and Canada.
Pricing: Regular phone numbers: Receive calls $0.0385 Make calls $0.012 Buy number for $1/month. Toll free numbers: Receive calls $0.051 Make calls $0.003 Buy number for $1/month
Some of their best key features include:
Lead to Call Automation. Capture leads from forms instantly and let TrackDrive schedule contact via SMS, Email, and outbound calls. Use our Facebook Lead Ads integration to automatically contact incoming leads.
Inbound Call Routing and Optimization
Integrations with Google Adwords, HasOffers, Plivo, Twilio, Voluum, Cake, Facebook LeadAds.
Hold Queue & Caller Callback
Trackdrive's API exposes the entire Trackdrive infrastructure via a standardized programmatic interface. The Trackdrive API is a RESTful API based on HTTPS requests and JSON responses.
Dynamic Number Insertion
Their real-time advertising optimizer reveals which campaigns, websites, and keywords drive the highest volume of calls to your offer. The optimizer displays the number of impressions requested and calls received for any combination of keywords.
Dynamic call distribution maximizes revenue by routing by earnings per call.
Dynamic IVR based on Buyer Filters
Inbound Leads Associated with Inbound Caller for Seamless Call Center Integration
BEST CALL TRACKING SOFTWARE
was brought to you by…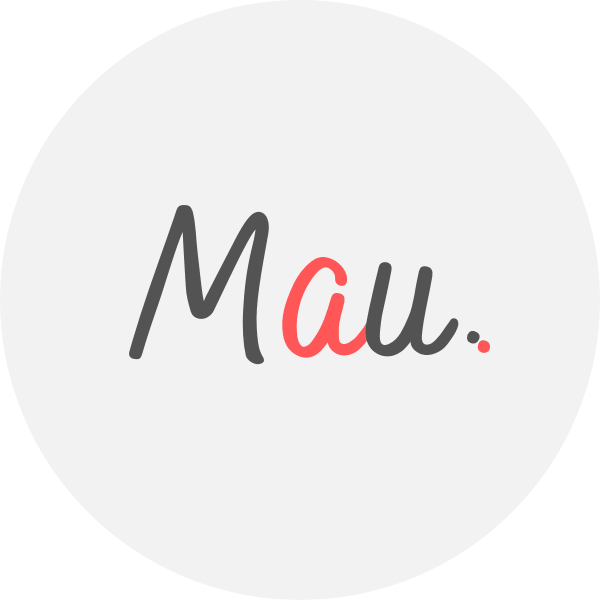 Award Winner Digital Marketer, top Linkedin Influencer, Certified Facebook / Adwords Professional, Certified SEO Consultant, StartUp Investor, Writer, Speaker. 15+ years optimising some of Australia's top brands. MAU.trains marketers via Strategy Workshops & Training Sessions inc his popular Digital Marketing Plan & Social Media Plan templates. MAU. enjoys football, latin music & hiking while teaching Digital Marketing or completing creative photography briefs and conceptual photography assignments. Subscribe to MAU.'s e-newsletter connect on LinkedIn Instagram Facebook
eDigital – Australia's "Digital Marketing" Destination
Share your opinion below 😀 ⇓