THE BEST BLACK FRIDAY MARKETING CAMPAIGN IDEAS AND EXAMPLES FOR 2020
Find below our collection of some of the best Black Friday marketing campaigns, promotion ideas and offer examples for 2020. Curated by MAU. Senior Digital Marketing Specialist and trainer at eDigital.
Need some inspiration for your Black Friday Marketing Campaign? Check out below some of the best Black Friday Marketing Campaigns, ideas and examples.
BEFORE DECIDING YOUR BLACK FRIDAY MARKETING CAMPAIGNS
WHEN IS BLACK FRIDAY IN AUSTRALIA?
Black Friday in Australia is celebrated Friday the 27th of November
MAKE "BLACK FRIDAY" A KEY PART OF YOUR MARKETING PLAN
For some businesses "Black Friday" is a massive sales boost it is a no-brainer to have it listed on their Marketing Plan. It is just embedded on the business DNA (i.e retail shops, department stores, jewellery shops, etc.)
UNDERSTAND MUMS MINDSET ON "BLACK FRIDAY" BEFORE CRAFTING YOUR MARKETING CAMPAIGNS
NAIL DOWN YOUR KEY MESSAGE THEMES THAT APPEAL TO "BLACK FRIDAY" DEAL SEEKERS
You need to get into the buyers' mindset and understand why they want to buy during Black Friday.
In most cases, people want to spend cash $$ on Black Friday because:
They want to get an amazing deal.
They do not want to wait until Christmas
They fear the item's price will go up during Christmas
They want to secure a gift before the Christmas rush
Knowing the above them you can craft your marketing messages accordingly.
WHICH CHANNELS TO USE TO PROMOTE YOUR BLACK FRIDAY CAMPAIGNS
When it comes to marketing "Black Friday", you've got many options:
Your website
Your affiliates (if you have an affiliate program already establish)
An exclusive "Black Friday" eDM (electronic direct mail)
Organic "Black Friday" posts on Social Media
Paid ads on Social Media
Display banner advertising on key sites.
SMS Marketing
Online directories.
Outdoor advertising.
Special event on Black Friday.
Google My Business listing (update your listing if you have extended opening hours on Black Friday)
Centre management marketing (if you are in a shopping centre you want to collaborate with your centre management marketing team)
lastly, use your e-newsletter to communicate your Black Friday doorbuster promotions, offers, discount and activities to people who already know about your business.
The more time you have to plan, the better your "Black Friday" execution and the better the results. But as we all know, not everyone has time to put a full-blown "Black Friday" marketing plan into effect months—or even weeks—ahead of Black Friday day, that doesn't mean you can't find success at the last minute.
Here are a few Black Friday marketing tips you can use to position your small business for success! And if you find that it's too late for your business to market properly for this year's Black Friday, there's always next year!
I share some of the tips from my Social Media Marketing Course on how to best action Black Friday Marketing Campaigns plus tips, ideas and some of the best Black Friday Marketing Campaigns.
If your hero "Black Friday" item is food or a grocery item, it is important to know that Australia is the most promotional food and grocery market in the world, according to Nielsen, with an average of 35% of products sold at a discount between 2009-2019 with an average discount of 27%.
ANALYSE LAST YEARS BLACK FRIDAY MARKETING CAMPAIGN PERFORMANCE
Look for trends, such as:
What sold well? Did any products outperform your Black Friday expectations last year? Be sure to stock up this year. And since there's limited time until the big day, stock up SOON! And if you left with other products sitting on your shelves well into the end of November, you can still sell them as part of your Christmas deals.
What was the average spend per purchase? Are there ways you can increase it? Retailers may want to consider setting up a small impulse-buy section with things most deal seekers are looking for: perfumes, jewellery, clothes, handbags, umbrellas, hats, sunglasses. Restaurateurs could set up a display with sampler trays of best-selling appetizers and desserts that can be pre-packaged and recommended to customers who come in to grab a nice "Black Friday" deals.
What times were the busiest? Be sure you're staffed up and well-stocked on those times during Black Friday day. For other times with low traffic, consider holding a special event and sales to draw in even more traffic and keep your customers browsing longer.
💡Tip: Make sure you talk to your team, they may offer great input and "Black Friday" deal ideas. With all of this info in hand, you now have a good idea of the Black Friday day specific items you should focus on this year. From here, you can begin putting together your Black Friday promotion plan by working backwards from Black Friday date.
START YOUR BLACK FRIDAY PLANNING
Decide what you will promote, when, and where—and be sure to think about all of the Black Friday marketing channels that are available to you, such as email marketing, direct mail, social media, and in-store signage.
Nail down all of the content you need—including headlines, calls-to-action, and social posts—before your Black Friday business starts to pick up. Once you're happy with it, schedule your campaigns in your email marketing and social media dashboard tools of choice. There's still time to get at least 1-2 Black Friday marketing campaigns out the door.
START EXECUTING YOUR BLACK FRIDAY MARKETING CAMPAIGNS 
As soon as possible, plot out your Black Friday campaigns and have your products ready! Australian customers will be looking for Black Friday offers as early November, so it's important that you're ready for them when they start to come to your shop or visit your website.
Craft a nice "Black Friday" decoration on your physical store and/or a nice theme on your website's home page.
By now you already know the key messages are:
Massive discounts
Unique promotion not offered in Christmas
One in a lifetime deal.
Do not wait for Christma's crowds.
This can mean some paper streamers and garlands that you can easily string across your ceiling or displays.
Keep in mind that some marketing tactics take a little more time to execute than others. You may be able to create and deploy Black Friday social media posts up to the last minute, but it might be a little late to plan on rolling out a direct mail campaign. Unless you're ready to roll this out in the coming days, you may need to rethink your Black Friday marketing strategy to incorporate ideas that can be executed quickly.
If you've deployed any Black Friday marketing campaigns already, or plan to in the coming days, be sure to keep an eye on your email and social campaigns to ensure everything you already have scheduled rolls out as planned.
Talk to your team to make sure they're prepared to handle the Black Friday rush that might ensue, and that they're prepped with everything they need, especially if you have doorbuster specials and promotions that will bring crowds to wait outside your store even before you open.
TRACK YOUR BLACK FRIDAY MARKETING CAMPAIGN RESULTS
If you've been preparing for Black Friday since the middle of the year, you'll have plenty of time to monitor your promotional efforts and tweak anything that doesn't seem to be working—or double down on what is. If you are already a bit late, there's still a few quick tips you can follow to capitalise on this last-minute Black Friday deal seekers audience:
Depending on in-store sales, move "Black Friday" related hot-selling items to a more prominent display or introduce new promotions to juice up slow sales.
For last-minute Black Friday shoppers, there is an opportunity to provide personalised service to help customers find the perfect Black Friday deal and upsell them on additional purchases.
Run a campaign with Groupon or another Daily deal website! Black Friday sales are now very popular into Australian retailing and are becoming of the busiest times of the year for these daily deals websites and draw tons of customers to these sites looking for the best deal!
Try a "Black Friday" referral marketing campaign with Ambassador. Referral marketing dramatically increases existing customer engagement and new customer acquisition while spreading brand awareness about your Black Friday deals and Black Friday doorbuster promotions.
Keep your eye on the numbers—and don't be afraid to adjust your plans as needed—right up through Black Friday date. Once Black Friday marketing plans are in full swing, you can breathe a sigh of relief, and start thinking about your Christmas campaigns.
THE BEST BLACK FRIDAY MARKETING CAMPAIGN IDEAS AND EXAMPLES FOR 2020
Airbnb is not shy to shine on Black Friday. The successful start-up creates highly relevant content for Black Friday.
Here is a free coupon you can use during Black Friday to book your next holiday accommodation or Airbnb experience.
Looking for a Black Friday competition idea or example?
In honour of Black Friday, Booking.com offers amazing deals.
EBAY – BLACK FRIDAY SECTION PROMOTION
FIVER SUPER DISCOUNTED BLACK FRIDAY GIGS
Fiver actively promotes heavily discounted Black Friday deals. If you are a small business or large, you can use fiver to find freelancers who can design and create whatever you need for this Black Friday.
FOMO – "BLACK FRIDAY" POP UP MESSAGES ON YOUR WEBSITE
Cold traffic can be hard to convert. Buyers of "Black Friday" deals don't just become customers the first time they come across your business. You need to earn their trust first. Social proof, however, can facilitate that process. It's one of the most effective levers an eCommerce business has for building trust, and it has the potential to become even more powerful as you grow.
For example, your website can show a "Black Friday" pop up message every time someone buys a "Black Friday" promotion. Yes, that's right. How? Contact Fomo to find out more…
Fotor offers volumes of creative images, photos, templates, stickers, posters including "Black Friday" banners and images. You can also use Fotor to edit your Black Friday images, create collages and any type of design. No downloads, the Fotor software lives on the cloud.
KOGAN – BLACK FRIDAY DEAL GUIDE
Kogan, the Russian king of the online retailer in Aussie land, likes to make "Black Friday" themed guides, sections and landing pages on their website. You could copy the same strategy and promote your unique "Black Friday" guide or section via your social media or email marketing.
BLACK FRIDAY QUIZ
Aha! Using Interact Quiz maker, You can run a successful quiz " What type of  Black Friday shopper are you?. The responses not only help you understand better your audience but also build an expanded database of potential customers.
SEMRUSH – SPY YOUR COMPETITORS BEST "AD COPY" FOR BLACK FRIDAY
Are you planning to revamp your Black Friday sales via Adwords? Well, then you might want to use SEMRush ad copy report to see how your competitors are using creative copy to drive sales on Black Friday.
SHOPIFY – FREE "BLACK FRIDAY" RELATED IMAGES AND PHOTOGRAPHY FOR EVERYONE TO USE
I love Shopify! They put the effort to create "Black Friday" free stock photography. Whether you are a Shopify customer or not, you can still use this super relevant resource.
Black Friday pictures and photos. You can download "Black Friday" free images for posters and other "Black Friday" related visuals.
TRIP.COM – BLACK FRIDAY REVIEWS
Are you a hotel, pub, restaurant, cafe or any sort of brick and mortar retail business customers leave reviews on Google Maps, trip.com, Tripadvisor and other aggregators or deal websites? Well, ensure you encourage customers to leave reviews for Black Friday. The more great reviews, the more new customers will walk in.
Udemy offers a range of digital marketing courses you can use to build your "Black Friday" campaigns.
BLACK FRIDAY MARKETING CAMPAIGNS MUST BE CREATIVE
What should a brand do on Black Friday promotional period?
Make a parody: with so much going on a parody surely will take people's attention.
Think about all type of "Black Friday" deal seekers. Single mothers, families with low incomes, teenagers looking for the best deal, etc.
Invite your customers to be part of Black Friday via contest or competition that will bring lots of user-generated content.
WHAT ABOUT BLACK FRIDAY EMAIL CAMPAIGNS?
Did you know you can create email marketing sequences with tools such as Active Campaign for Black Friday? An example can be sending a variety of emails to your last year "Black Friday" customers with your best "Black Friday" offers, doorbuster promotions and great content on how to enjoy the day.
Don't have a Black Friday email template yet? Check out Benchmark templates for Black Friday.
BEST BLACK FRIDAY MARKETING CAMPAIGN IDEAS AND EXAMPLES
was brought to you by…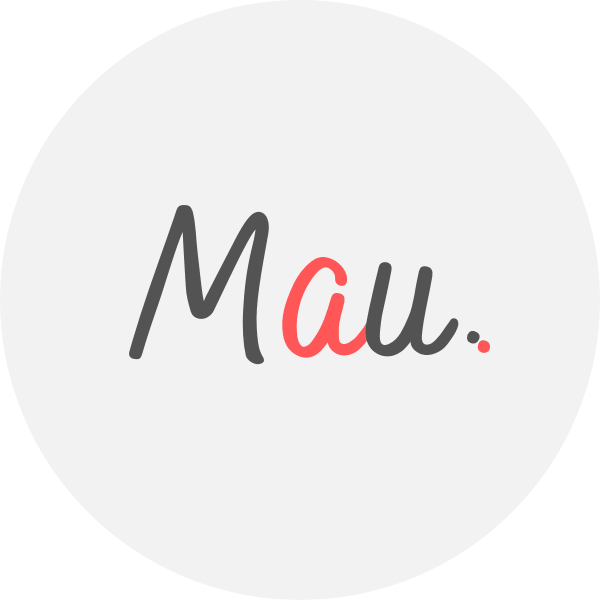 Award Winner Digital Marketer, top Linkedin Influencer, Certified Facebook / Adwords Professional, Certified SEO Consultant, StartUp Investor, Writer, Speaker. 15+ years optimising some of Australia's top brands. MAU.trains marketers via Strategy Workshops & Training Sessions inc his popular Digital Marketing Plan & Social Media Plan templates. MAU. enjoys football, Latin music & hiking while teaching Digital Marketing or completing creative photography briefs and conceptual photography assignments. Subscribe to MAU.'s e-newsletter connect on LinkedIn Instagram Facebook
eDigital – Australia's "Digital Marketing" Destination
Share your opinion below 😀 ⇓