THE BEST AUSTRALIAN LOCAL GOVERNMENT SOCIAL MEDIA EXAMPLES
Find below the Best Australian Local Government Social Media examples. Brought to you by MAU. Senior Digital Marketing Specialist and Social Media training facilitator at eDigital.
YOU CAN HELP US 
 Make a small contribution today so we can continue publishing free content 
THE BEST AUSTRALIAN LOCAL GOVERNMENT SOCIAL MEDIA EXAMPLES
Related > SOCIAL MEDIA TRAINING FOR GOVERNMENT AGENCIES
THE BEST LOCAL GOVERNMENT SOCIAL MEDIA EXAMPLES IN AUSTRALIA
City of Belmont, WA — The Adventures of the Belmonsters
The success of this project relied heavily on the involvement of the local community to develop the City's very first children's picture book. The project aimed to create opportunities that engaged the community in the arts and literacy and was highly shared on social media. Through storytelling, the book promotes the City's local attractions whilst teaching children the importance of acceptance and community harmony.
Manningham City Council, VIC — Powerful Stories
In 2019, the Manningham City Council celebrated women through a series of videos shared in social media which honour women in their community with powerful stories to tell. Five pairs of women were invited to share their stories; reflecting upon their journeys, achievements and hopes for the future. These series were released throughout the year in four parts.
Moreton Bay Regional Council, QLD — Cultivate the Arts Program
The Cultivate the Arts is a professional development program for local artists, crafters and hobbyists by the Moreton Bay Regional Council. Using social media channels, the program invited local creatives to participate in a range of workshops and low-cost creative studios and spaces' opportunities that support the continued growth and development of arts and culture within the Moreton Bay Region and showcase the region's talented and diverse art community.
Moreton Bay Regional Council, QLD — Backstage Pass
Moreton Bay Libraries offer a backstage pass tailored for families living with autism, or who may require individual assistance. Residents can explore collections, activities and get a sneak peek 'behind the scenes' after hours. The FREE Backstage Pass program offers a welcoming, low-sensory and judgment-free space for all family members. Facilitated by libraries' staff.
City of Stirling, WA — Moorland Street Bicycle Boulevard
The Moorland Street Bicycle Boulevard has been a great social media content for the City of Stirling as it will offer healthier transport alternatives to more than six thousand properties accessible from connecting bicycle routes. The safe bike routes connecting two major activity centres has been designed to provide a safe riding environment for all levels of experience. The movement of bicycles has been given priority over the movement of vehicles. Travel by bicycle will become safe, direct and convenient with minimal impediment from traffic or pedestrians.
City of Ryde, NSW — Safety Around Schools
Local primary school students created a series of colourful banners to highlight road safety around their schools in 2011. The banners were commissioned by the City of Ryde as part of the Council's ongoing road safety awareness campaign and were shared on social media. Making the banners helped the students learn about good road safety practices and they will remind parents and other travellers to be extra vigilant in school zones.
Related > SOCIAL MEDIA TRAINING FOR GOVERNMENT AGENCIES
North Sydney Council, NSW — Take a Look Around – Ballad Rap Pedestrian Campaign
Have you seen North Sydney Council ballad-rap?
Ballad guy and Rapper girl sing you to stop and "Take a look Around" because if you don't stop being distracted by looking at your phones and taking risks out on our busy roads, then you will "end up dead". It's a serious message, using humour through a music video with the hope it will resonate with residents and visitors of the North Sydney area.
City of Stirling, WA — Kaleidoscope Initiative
More than 1 in 3 City of Stirling's residents are born overseas = a very diverse workforce. Diverse workforces are proven to provide bottom-line benefits to businesses, as well as improved problem solving, creativity and innovation.  The City of Stirling's Kaleidoscope Initiative (KI) project aims to harness the economic benefits of its diverse population by helping newcomers to Australia secure employment in their field of expertise and support employers to benefit from this diverse workforce.  This project has been developed in partnership with Toronto Region Immigrant Employment Council (TRIEC) and funded by Office of Multicultural Interests, Government of Western Australia.
Willoughby City Council, NSW — MOSAIC Multicultural Centre
Conveniently located in the Chatswood CBD, the MOSAIC Multicultural Centre runs a wide range of fun and educational programs and events. The centre has four rooms available for hire for a range of activities including counselling, casework, meetings, language assistance, seminars, workshops, gentle exercise, singing and social functions.
Wollongong City Council, NSW — I Belong in the Gong
I Belong in the Gong safety campaign focuses on preventing alcohol-related crime. The successful campaign focus on preventing alcohol-related crime at night through Wollongong key night out areas. The first stage of the campaign saw retail venues nominate as 'safe havens' and security guards were extensively trained to support women if they felt harassed in the CBD.
Wollongong City Council, NSW — Eyes on the Future
The "Eyes on the Future" program aims to support local Wollongong students with the potential to achieve to a high level, but who need an alternative to traditional study programs to succeed in their final years of schooling and their transition into employment. Participants in 'Eyes on the Future School-Based Traineeship Program' undertake a school-based traineeship while completing their Higher School Certificate, working in Wollongong City Libraries and undertaking a Certificate II or Certificate III qualification. The program addresses the Council's challenge of workforce renewal, by encouraging young people to consider a career in local libraries. It enables this diverse group of young people, to share their talents with the community, assisting in the delivery of digital literacy programs, story-times for children and families and events such as the annual Comic Gong Festival.
Related > SOCIAL MEDIA TRAINING FOR GOVERNMENT AGENCIES
Gannawarra Shire Council, VIC — ReSpark the Park
City of Fremantle, WA — One Day
Shire of Northam, WA — Bilya Koort Boddja Centre for Nyoongar Culture and Environmental Knowledge
City of Canterbury Bankstown, NSW — Sophea's Story
City of Swan, WA — Resource Sharing in the Resources Capital
Related > SOCIAL MEDIA TRAINING FOR GOVERNMENT AGENCIES
YOU CAN HELP US 
 Make a small contribution today so we can continue publishing free content 
THE BEST GOVERNMENT SOCIAL MEDIA EXAMPLES
 was brought to you by…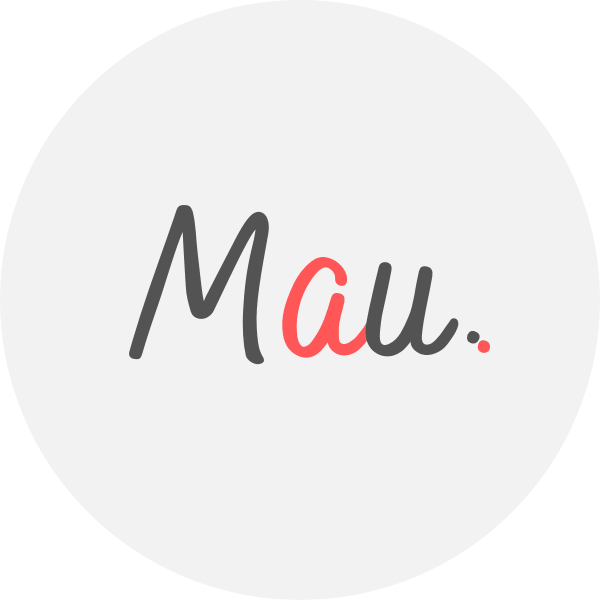 Award Winner Digital Marketer, top Linkedin Influencer, Certified Facebook / Adwords Professional, Certified SEO Consultant, StartUp Investor, Writer, Speaker. 15+ years optimising some of Australia's top brands. MAU.trains marketers via Strategy Workshops & Training Sessions inc his popular Digital Marketing Plan & Social Media Plan templates. MAU. enjoys football, Latin music & hiking while teaching Digital Marketing or completing creative photography briefs and conceptual photography assignments. Subscribe to MAU.'s e-newsletter connect on LinkedIn Instagram Facebook
eDigital – Australia's "Digital Marketing" Destination
Share your opinion below 
 ⇓