TOP BENEFITS OF ARTIFICIAL INTELLIGENCE IN MARKETING AND SALES
Are you a curious marketer looking to find the most effective ways Artificial Intelligence technology can help your marketing and sales goals in your business? Find below some of the top benefits of Artificial Intelligence in Marketing and Sales.
WHAT IS ARTIFICIAL INTELLIGENCE?
Artificial Intelligence (AI) is the action of program computers, machines, robots or software to perform tasks that are quite hard for human intelligence to process or complete.
Artificial Intelligence AI is manageable, practical, and valuable. The idea is to configure it in a way that is effective to some pre-defined goals, fast, consistent, and never complains.
Artificial Intelligence covers a wide variety of topics and applications including:
Machine learning. This is the area for most marketers to start with AI. Machine learning means thinking machines that can take massive pieces of data (big data) and provide insights or complete pre-defined actions for marketers. Most advance marketing automation and Customer Relationship Management CRM software use machine learning algorithms.
Natural Language Processing. Software that is able to hear a human voice, turn that voice into text, turn that text into meaning and then respond to that using voice or text. Popular applications can be seen on conversational bots such as Facebook chatbots, Alexa Echo, Sonos One, Google Home, Einstein Bot (Salesforce), Gmail auto-complete text and others. Rasa

offers an open source-based platform for businesses to build conversational AI chatbots for interactivity

.
Robots. We see it already as cool as in-store robots greeting patrons on arrival and helping them find the products they are looking for.
Self-driving drones/cars. already being used to move people or goods. In-campus shuttle buses, food delivery, etc.
Computer vision. Software that is able to identify a photo or a video and interpret the meaning of that photo or video.
But what does AI mean for marketing, sales, and customer service?
MACHINE LEARNING IS A KEY STARTING POINT FOR MARKETERS
Machine learning is the result of many advances:
Access to cheap storage of massive pieces of data (bid data)
Access to machines that can handle massively parallel processing (GPU's)
Access open-source algorithms available to anyone.
How did we get to machine learning?
First, we started with Specific logic: If this, then do this. If this happens, then do this, if not, submit an error.
Then we moved to Mathematical modelling:

Calculate options. If I decrease 20% my ad spend, how does affect my sales?

After that, we got into Statistical modelling: Calculate probabilities or make predictions based on past data. Marketers are required to iterate over and over. It does not scale.
And finally, we made it to Machine learning: Through advanced algorithms, machine learning infers rules from the data in order to create a model. Then, when it gets new information (input), it can automatically change the response action or insight.
Now that we understand a bit more about machine learning within Artificial Intelligence, we can have a look at some o its top best benefits for marketing.
TOP BENEFITS OF ARTIFICIAL INTELLIGENCE IN MARKETING AND SALES
Marketers are beginning to ask about the adoption of Artificial Intelligence technology for Marketing and Sales.
In order to facilitate a practical understanding of AI is by explaining how marketers and business owners can use AI technology to amplify their marketing and sales efficiency and effectiveness.
In general, we find that AI technology can offer great benefits to marketing and sales professionals:
Generate more qualified leads. It would be nice if your sales team could talk to every lead and ensure they're a good fit before they schedule a meeting. In reality, that's impossible for most large companies to do at scale. Bots can help use AI and advanced qualification logic to do lead qualification and improve sales acceleration.
Marketing and sales forecasting. AI's predictive capabilities allow marketing and sales managers to predict more accurately everything from potential sales volatility to the next-best product a customer is likely to buy.
Reduce customer churn.  AI-powered bots are a perfect answer to high-volume support inquiries, especially where customers become frustrated with standard knowledge bases that are hard to sift through.
Increase customer support performance. AI can save Customer Support teams' time by providing ready access to the data needed to answer questions and by automating time-consuming activities, such as application processing, basic customer-service interaction, and inventory tracking.
Marketing Insights. The insights that AI provides to marketers is especially helpful when such insights are scarce and difficult to source. For instance, a sales manager can use AI to surface and replicate the actions of the top sales reps, including how they choose which clients to visit, when to visit, and what to say, across a global sales team. In digital marketing, you can use AI to identify the root cause of display ads or social media ads not working and mitigate critical online traffic bottlenecks.
Market research. AI can help marketing teams understand not just what customers prefer but why they prefer it. For instance, a regional sales director can use AI to understand how weather, route changes, and competitor price changes affect sales.
Campaign or product testing. AI enables simulations that allow testing of nearly all potential scenarios before making a decision—a capability inherently beyond the purview of human cognition. For example, by using AI to simulate an event, a marketing analyst can understand the impact that price reductions might have on profitability in dozens of markets with varying degrees of competitiveness.
Advanced de-dupes. Advanced machine learning algorithms can find duplicate contacts and merge them by catching typos, nicknames, and abbreviations.
Easy and fast data imports. Ever notice how – when you import contacts into a new marketing software – the software automatically knows which columns in your spreadsheet are associated with which properties in your database? Yes, that's right! AI powers that mapping process too. Easy mapping makes sure that the right data is saved in the right place.
Automatic call recording and transcription. Never miss the details of a lead. Most advanced CRM software automatically captures and transcribes conversations, so your team can focus on offering value, not typing data.
Book one of our AI Ideation sessions for Marketing by contacting us today!
The sessions can discuss opportunities related to:
AI-powered chatbot setup, bot training and implementation.
Sales forecasting
Marketing profitability analysis
Marketing campaigns and promotions scheduling
The result is a list of how your business might use AI within their marketing and sales workflows and what value it might provide.
Bottom-line marketing and sales benefits of this AI Ideation session may include:
Decrease the time of managing your marketing planning.
Improving sales forecasting could help better identify which leads to follow up.
Once you have your AI list ready, your team can vote which AI activities to prioritise (practical benefits vs feasibility)
You will have a starting point for AI implementation, assessing potential use-case value, data requirements, feasibility, and Artificial Intelligence technology needs for each area of your marketing and sales, creating a plan of attack.
TOP BENEFITS OF ARTIFICIAL INTELLIGENCE IN MARKETING AND SALES
was brought to you by…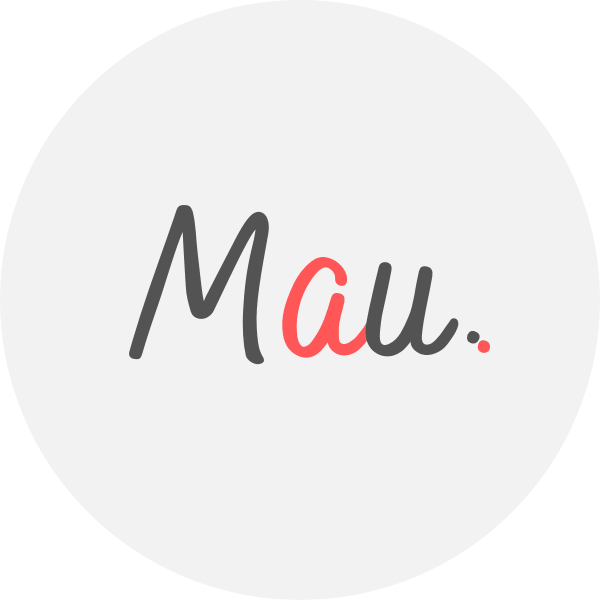 Award Winner Digital Marketer, top Linkedin Influencer, Certified Facebook / Adwords Professional, Certified SEO Consultant, StartUp Investor, Writer, Speaker. 15+ years optimising some of Australia's top brands. MAU.trains marketers via Strategy Workshops & Training Sessions inc his popular Digital Marketing Plan & Social Media Plan templates. MAU. enjoys football, latin music & hiking while teaching Digital Marketing or completing creative photography briefs and conceptual photography assignments. Subscribe to MAU.'s e-newsletter connect on LinkedIn Instagram Facebook
eDigital – Australia's "Digital Marketing" Destination
Share your opinion below 😀 ⇓