BEST MOBILE APP DEVELOPMENT BRIEF TEMPLATE 
Whether you are thinking about a new iphone or android app for your business or ready to brief an app development agency; you will find this Mobile App Development Brief Template very useful. Great to ensure every party understand the objectives of your mobile app project and ensure the delivery is successful.



BEFORE YOU WRITE YOUR MOBILE APP DESIGN / DEVELOPMENT BRIEF
CHOOSING THE RIGHT MOBILE APP DESIGNER / COMPANY / PROVIDER
Here are a few tips for choosing an Mobile App provider. We would suggest you ask:
     1. Does the company have examples of Mobile apps they have built in your industry?
     2. Is your potential Mobile App designer / developer keen to suggest ways to enhance your app with emerging technologies, and additional interactivity?
     3. Is your provider willing to consider a potentially impossible concept, and find a way to make it a reality?
TOP 6 THINGS TO CONSIDER WHEN BRIEFING ABOUT YOUR  MOBILE APP PROJECT
WHICH PLATFORMS
Will your augmented reality mobile app need to run on both Android and iOS? others?
WHAT IS YOUR INTENDED APP NAME
The app name can be decided at any point during the process. Sometimes it's a good idea to decide a name early to see if it is available, but this is not necessary until it's time to publish the app.
WHAT IS YOUR BUDGET
Define a realistic budget required for a Mobile Application design and development. This is important to know prior to delving into exciting concept discussions, which can be time consuming.
Your Mobile App designer would love to know the budget so they can assist in designing the app accordingly.
Budgets varied depending of the complexity of an App and the location your developer designer is located. Premium prices will come from developed nations such as America, Australia, UK, Japan, Germany. For low cost prices you might consider hiring talent from Developing nations. If you need a quote for your particular Mobile app, you can
contact us
, we have a fantastic Mobile App designer and developer partner team in Poland (all speak English) certified professional with a great App development experience who can offer who can offer fantastic App Development solutions.
UI DESIGN
Will you be providing User Interface graphics for every screen of the finished app? Or Would you like the designer to create them?
Can you supply the Pantone colours & high resolution logos for your app?
Will you provide specifications for these graphics?
APP DESCRIPTION
Write down a general description & notes about your Mobile app concept and what is intended to achieve (user goals).
DESCRIPTION OF KEY USER EXPERIENCES
It is important to make sure you offer your potential Mobile App designer / developer exact details on what you want your mobile app users to be able to do or complete.
BEST MOBILE APP DEVELOPMENT BRIEF TEMPLATE 
Our Mobile App Development Brief Template will effectively help you map out your app objectives and requirements and ensure your app developer understands your app development objectives and specifications. This information will be critical to ensure your app development project is successful!
OUR MOBILE APP DEVELOPMENT BRIEF TEMPLATE SECTIONS
Specific instructions on how to fill in each sections are within the template.
CLIENT INFORMATION
CURRENT MARKET SITUATION
MOBILE APP OBJECTIVES
GENERAL APP REQUIREMENTS
APP SPECIFIC REQUIREMENTS AND FUNCTIONALITY
GENERAL DESIGN GUIDELINES
SUBMISSION TO APP STORES
PROMOTION
APP DEVELOPMENT BUDGET
TIMELINES
VENDOR QUALIFICATIONS
DEFINITIONS
EARLY PRODUCT RELEASE – MVP 
Are you thinking of an Early Product Release V1 to complete market testing before deploying full set of features( V2, V3 and more versions)? If so, what are your top 3 app features that will bring your Minimum viable product (MVP) V1 successful?
Note: Minimum viable product (MVP) in app development  is a great and highly recommended option to test success of the most compelling features of your app with minimum dev investment and in the shortest time frame. Especially with mobile apps, it's natural to want to build a "lot of experience" before launch, but more often than not that's a bad idea. If your MVP will take months to build, it's not an MVP. Try to bring it down to one, simple, beautiful use case that can delight the user.
Tip: Even though you may not have much clarity beyond your app version 1, it helps for your Development team to know what you have in mind, and build and design things accordingly. Offering a roadmap in advance help you many unnecessary redesigns and code refactoring. Plus, writing it down helps you think through your app vision better. The less features for each version, the quickest and cheapest each version release will be, allowing you to test the new app features the most agile way. Then you can decide whether improve existing features, delete features users did not want or deploy new ones.
WHY DEFINING YOUR MVP (MINIMUM VIABLE PRODUCT) IS SO IMPORTANT
Instead of spending six months building a whole set of ideas and features, what an MVP allows you to do is to focus on ONLY the most important features and be able to launch them in a very short time frame.
As you will make early releases, the quicker you will know what to enhance, change, pivot or delete from your early release, allowing you to do agile market testing.
eDigital Agency will help you define your Minimum Viable Product and road map key features for later app versions.
It's natural to want to build a "lot of experience" before app launch, but more often than not that's a bad idea. If your MVP will take months to build, it's not an MVP. Try to bring it down to one, simple, beautifuluse case that can delight the user.
Final tips when briefing and managing and app development project
The biggest mistake people make is hiring someone to build the app and be done with it. Launching an app is the beginning, not the end. You'll need the professional team way beyond that who can also help you optimise your app, promote it and show you ways to measure its success.
If you're going for an agency, make sure you can interact with your project manager, developers and designers.
Look for technical project managers — ideally they should be Architect level people that can take your inputs and guide the team, not just people managers who simply forward emails. If it's remote agency look for project managers ideally on the same time zone and location with vast app development experience and insist on app examples they have built.
Using agile communication tools like slack so they are always available to chat. Clearly explain the roadmap, milestones, schedule, and insist on weekly sprints and demos. You don't want them to spend months "polishing" it before showing it to you. You want to see a build every week, even if it's very raw.
Finally, setup tools for project management and collaboration— for example, slack for communication, asana for task management, invision for prototypes and design reviews, github for code, etc.
Make sure no communication is lost and everything is tracked.
GETTING THIS TEMPLATE IS FAST, SECURE AND EASY!
Go to the Paypal checkout and pay. It's fast, secure and easy!
Once payment is completed, Paypal will automatically redirect you to our confirmation page where you can download you mobile app development template.
You can always contact us if you have any questions or issues.
FREE 

BONUS
When purchasing your Mobile App Development Brief Template, you will also receive the below guide and template:
+ ✅ FREE "GET YOUR APP READY FOR THE NEW APPLE iOS 12 PUSH NOTIFICATIONS" GUIDE
+ ✅ FREE INTERACTIVE MOBILE APP GROWTH STACK FRAMEWORK – Ready for team collaboration on Google Sheets.
ABOUT THE FREE MOBILE APP GROWTH STACK FRAMEWORK
The Mobile App Growth Stack is a framework that helps marketers, founders and growth practitioners develop and evolve a strategy for growing the user base of a mobile app product. The stack can be applied at any stage during a product's lifecycle and to many different business, although some layers and elements of the stack will be more relevant at different stages of the Mobile App business. This template on Google Sheets will help you create a Mobile App report cart to follow each key element in the development and promotion of your app. This mobile app growth stack framework is the most used by Mobile Growth Hackers in Silicon Valley who work for some of the most popular apps in the world.
BEST MOBILE APP DEVELOPMENT BRIEF TEMPLATE 
was brought to you by…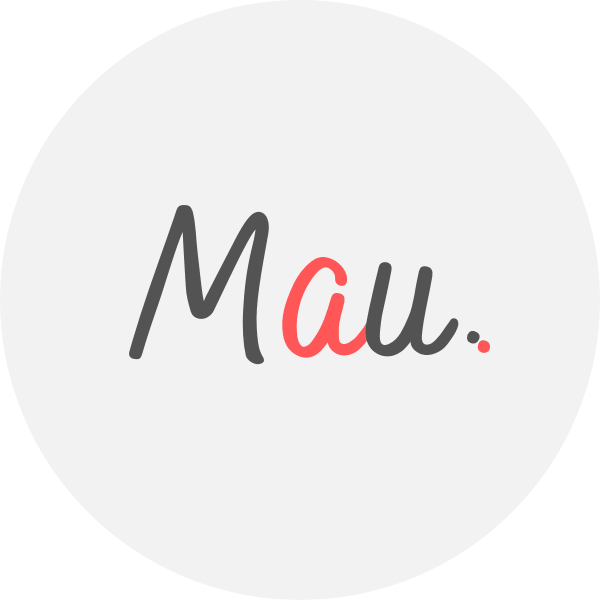 MAU. is an Award Winner Digital Marketing Specialist (Masters in Marketing), Certified Facebook/Adwords Professional, Certified SEO Consultant, Top Linkedin Influencer (6k connections), StartUp Investor, Writer, International Speaker. 15+ years experience optimising Digital Marketing Campaigns. Worked for top brands such as Realestate.com.au, News Limited, The Athletes Foot, Thrifty, NSW Government. MAU.also trains marketers via Strategy Workshops & Training Sessions. His popular Digital Marketing Plan & Social Media Plan templates downloaded by thousands. MAU. travels the world while teaching Digital Marketing or completing creative photography briefs and conceptual photography assignments. MAU. enjoys football, latin music & trekking. Subscribe to Mau e-newsletter or connect  on LinkedIn Instagram Facebook

eDigital – One of Australia's Top 5 Most 🏆 Visited Digital Marketing Sites
NOW YOUR TURN! 
Share your opinion or your best tip below 😀 ⇓