HOW TO QUOTE FOR AN APP DEVELOPMENT PROJECT IN 2021
In this article, mobile app developers learn how to successfully quote and price for app development services. Find below all the best practices when responding to an app development brief from a potential client.

HOW TO QUOTE FOR AN APP DEVELOPMENT PROJECT IN 2021
THINGS TO DO BEFORE YOU SEND A QUOTE FOR AN APP DEVELOPMENT PROJECT
Know about the most paid popular apps in your country
Would you like to build one of the next most popular apps in Australia? The most popular paid app in Australia in 2020 was the WikiCamps app. Yeah, that's right. As people could not go travelling overseas due to covid, everyone went travelling around their own state creating the need for a great app to find the best caravan and camping parks.
Before you quote for an app development brief project, it is imperative you download and use some of the most popular paid apps in your country to get familiar with the features available and provide clients with options. Your clients will love you are familiar with the most paid downloadable apps in your market and what makes them sticky to their users so much.
Arrange a meeting or call with your potential client.
Take the earliest possible opportunity to arrange a call with the prospective client to discuss their new app needs. Ask questions and discuss options. Most of all, express empathy to build the beginnings of a relationship. It will make the reception of your quote or proposal more likeable. If they do not want to talk or are not that communicative, they are not that interested; then move on to your next potential client.
Do not quote before a complete understanding of the project's scope.
Some clients may want to know the price estimative in the early stages of your conversation. Avoid this and only offer a quote or price once you have a full understanding of your clients' requirements.
Never start unpaid projects.
Yes, this means you only complete work if the work has been already paid for. If a client does not want to pay up-front then what you can do is to break the project in phases and invoice for each one with defined completion milestones. If the client does not pay, you will not continue the work.
SCOPING A MOBILE APP DEVELOPMENT PROJECT
Scoping and pricing a project is not easy, especially when you are a young app developer just starting out.
However, confidence comes with experience, especially when you have consistently been using specific app development software.
As you – the developer – begin to understand the nuances of building mobile apps for different platforms (Android, iOS, Windows), your quotes become more accurate, making them both more profitable and more competitive.
You can even charge a client for helping them put a request for proposal or brief together. This will at least, minimise any hours wasted if the client decides to take another supplier for the assignment.
DISCOVERY PHASE
Defining success.
As a mobile app developer, you should understand what success means for a client in relation to:
How the new mobile app will help them with some exact business goals. (Client goal). A client can become unhappy despite the supplier delivering what they requested if that deliverable fails to meet their business goals.
How the mobile app users will be satisfied with the offering in the new mobile app (User goal). A client can become unhappy despite the supplier delivering what they requested if that deliverable fails to meet the end-user goals. If the user cannot complete an intended action (within the app), the new app has essentially failed, and the client will not achieve their goals. For example, in eCommerce terms, the user has to successfully navigate the app, find relevant collections, and understand key information about products — these are all necessary interim steps in their journey to becoming a paying customer.
Understanding these goals will help you manage their expectations or suggest alternative approaches. You may probably find out that what your prospective client need is not a mobile app and guide them in the right directions instead of entering into a  path of failure.
With this shared understanding, you will have a happy client, deliver on time and get your expected profit from the project.
It is worth noting that at this early stage of the project, only limited information on these areas will be available. That means that assumptions must be made. Asking the client questions upfront can mitigate this problem, that's why it is wise to include a discovery phase in the proposal to allow for this type of research. Nevertheless, despite this risk, the client will expect to see an estimate of the work to be done.
HOW TO RESPOND TO A REQUEST OF PROPOSAL OR BRIEF
SHOW DEMONSTRABLE CAPABILITIES
The focus of your response is to demonstrate that you have the capability of delivering similar projects. Address your proposed solution first, the pricing, the deliverables and then include information about your business. If there are certain elements in the request for proposals that do not make sense or is inadvisable, you can suggest a better approach. Most clients prefer a proactive attitude, and this makes your response stand out from other inexperienced suppliers' responses.
OUTLINE FINAL DELIVERABLES AND WORK METHODOLOGY
Be sure to outline the final mobile app deliverables, as well as the process for producing them. Having a well-articulated working methodology gives prospective clients confidence in the app developer's ability to deliver, and manages expectations about how the app development project will work.
PROVIDE DIFFERENT PRICING OPTIONS 
Most clients will appreciate different pricing options but not too many that it gets confusing. You can offer four main pricing structures for your app development services:
Standard. One pricing option at their stated budget (if you know it)
Basic. One that is less expensive than the standard, but with limited functionality (less functionality and/or deliverables than the standard option.
Premium. One that is more expensive with additional testing or functionality.
Flexible. allow clients to pick and choose what to include. Some elements will need to be mandatory (within the basic option), but others could be entirely optional.
Without a doubt, pricing a mobile app development project is one of the most significant challenges of working with clients.
DEFINING AND SCOPING TASKS
Estimating how long a mobile app project takes is a laborious but necessary process involving a breakdown of all required tasks. The level of detail to which a developer breaks down the tasks will depend on their level of experience. If the mobile app developer has worked on similar projects before, then it will not be necessary to estimate every individual job. That is because the developer will have learned from previous experience approximately how long something like "a checkout process" takes to create. However, if they are unsure, it helps to break the functionality down into more granular tasks, as it is easier to estimate shorter activities.
A significant proportion of any app design/development quote revolves around screens, or user flows. For example, an app design/development company will have to estimate how long it takes to create items including:
Product screens and collections screens
Search results flow
The shopping cart
The checkout process
Additionally, there are many other elements app developers will factor in even if it is not specified on your brief. Those include:
Project management
Bug testing
Integration with third-party services or external software
Marketing and SEO
App registration
Branding
Usability testing
Operations strategy
Email notifications setup
Once an estimate has been established, it needs an associated price.
MITIGATING RISKS
Many different risks come from working with clients, and the scoping phase is the time to identify and address these. The following sections outline some of the common risks and suggested approaches for risk mitigation.
Dependencies
In the majority of mobile app development projects, success is dependant on factors that will be outside of the developer's control. That could include the client delivering product content by a specific deadline, or technical dependencies regarding access and integration with third-party services.
When preparing a proposal, make sure these dependencies and assumptions are identified, and that the impact of a failure in these areas is made clear. For example, what will be the consequences if the client doesn't deliver content on time? or what happens if one of the plugins or integrations you suggested is no longer available or available but to a higher price of originally quoted?
Scope creep
Additional features and functionality requests often surface when the project is underway, and the price has already been agreed upon. Clients do not always realise or accept the impact that these new requests can have on the timeline and costs.
To avoid this becoming a problem in the middle of a project, outline a process for dealing with change requests in the proposal. This process should be aligned with your project management methodology and the client's needs; it can include ways to prioritise features and the costs associated with increasing the scope.
Approval process
There will be various points in a mobile app development project where the client's approval will be required. Typical examples of this include design sign-off or content approval. These milestones can often prove challenging and can lead to missed deadlines and reduced margins.
To avoid these problems, you and your client should decide on approval points in advance, and outline how decision making should happen. For example, with mobile app design, suggest an approval process and timeframe for review. Keep in mind that the more stakeholders involved, the longer approval will take.
Payment terms
Finally, make sure your mobile app development proposal lays out payment terms for the project and includes consequences (generally in the form of late fees) for late payments. In most cases, it is wise to take a deposit upfront, and for more extended engagements to ask for payment at regular time intervals (e.g. monthly) or at milestones throughout the project. Final payment generally comes upon completion of the project.
We recommend that the final payment is not associated with the mobile app launch, as that decision is often dependant on the client. Instead, associate it with the delivery of the 'launch-ready' app.
Scoping and pricing a mobile app project can be a complicated undertaking. However, if you – the developer – has been consistently using a specific app development software or tool it will simplify things considerably because of the predictable implementation cost.
Our Mobile App Development Brief Template will effectively help your client map out their new app development objectives and requirements and ensure you – the developer – understand the specifications. This information will be critical to ensure the client's app development project is successful!
This article was brought to you by…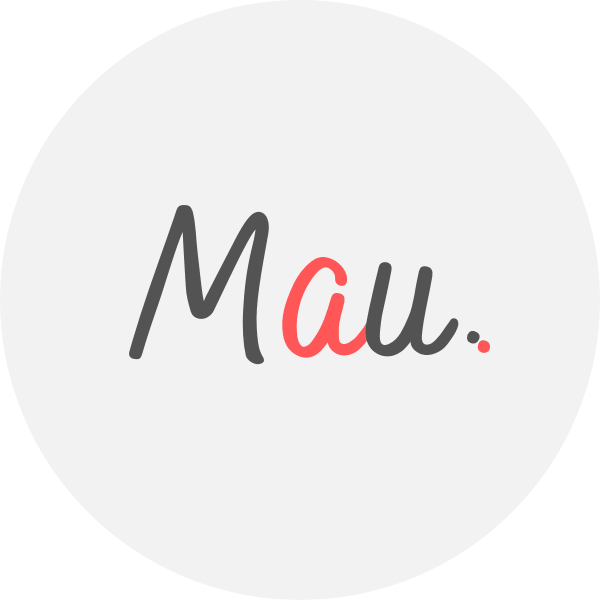 Mau is a Senior Digital Marketing Specialist with 15+ years helping clients solve their digital marketing challenges. Mau is a certified Facebook & Adwords Professional, Certified SEO Consultant and industry speaker. Mau trains marketers via Strategy Workshops & Training Sessions inc his popular Digital Marketing Plan & Social Media Plan templates. Subscribe to Mau's e-newsletter connect on LinkedIn Instagram Facebook
eDigital – Australia's "Digital Marketing" Destination